Lots of Thedi jackets up right now, and here is another choice. This is a beautiful Thedi Aegean jacket in large that I picked up here a few weeks ago. After briefly wearing it out twice I've decided the cut is just not quite for me and I'm going to move it on. Original thread here:
https://www.thefedoralounge.com/threads/thedi-aegean-brown-washed-buffalo-large.109173/
This is a really sweet jacket. It's my first Thedi and I am impressed! The attention to detail and small touches like leather underarm patches and the bit of corduroy on the collar are impressive. The solid double zipper is perhaps the best quality of any jacket I've had so far and really puts the junk zippers Aero uses to shame. All in all this is a cool jacket, but maybe better match for someone else.
I'm 6 feet/180 today and typically best wear a 42-44, and this one fits me almost perfectly.
$950 PPFF delivered in the US.
Thanks for looking and questions welcomed.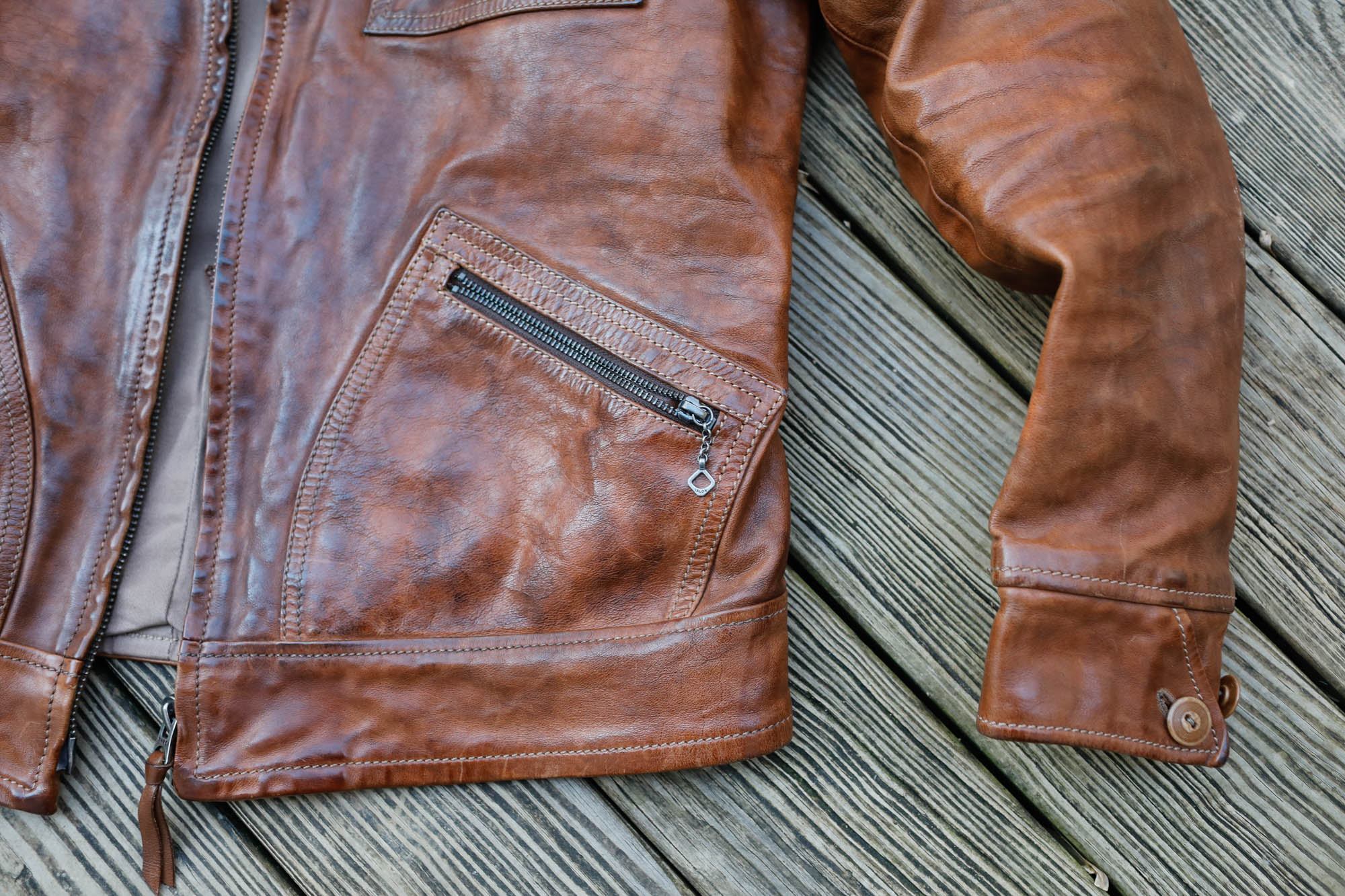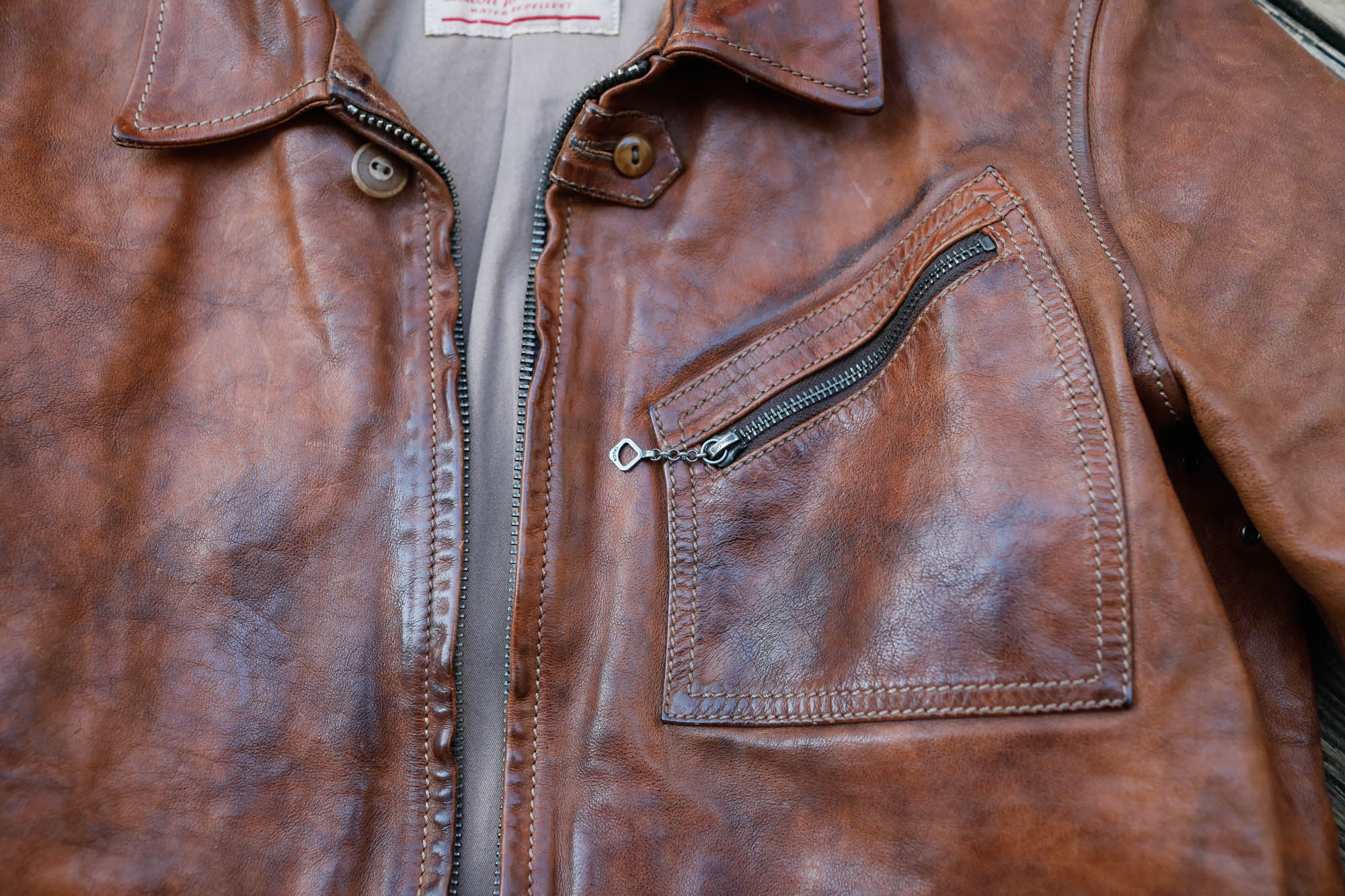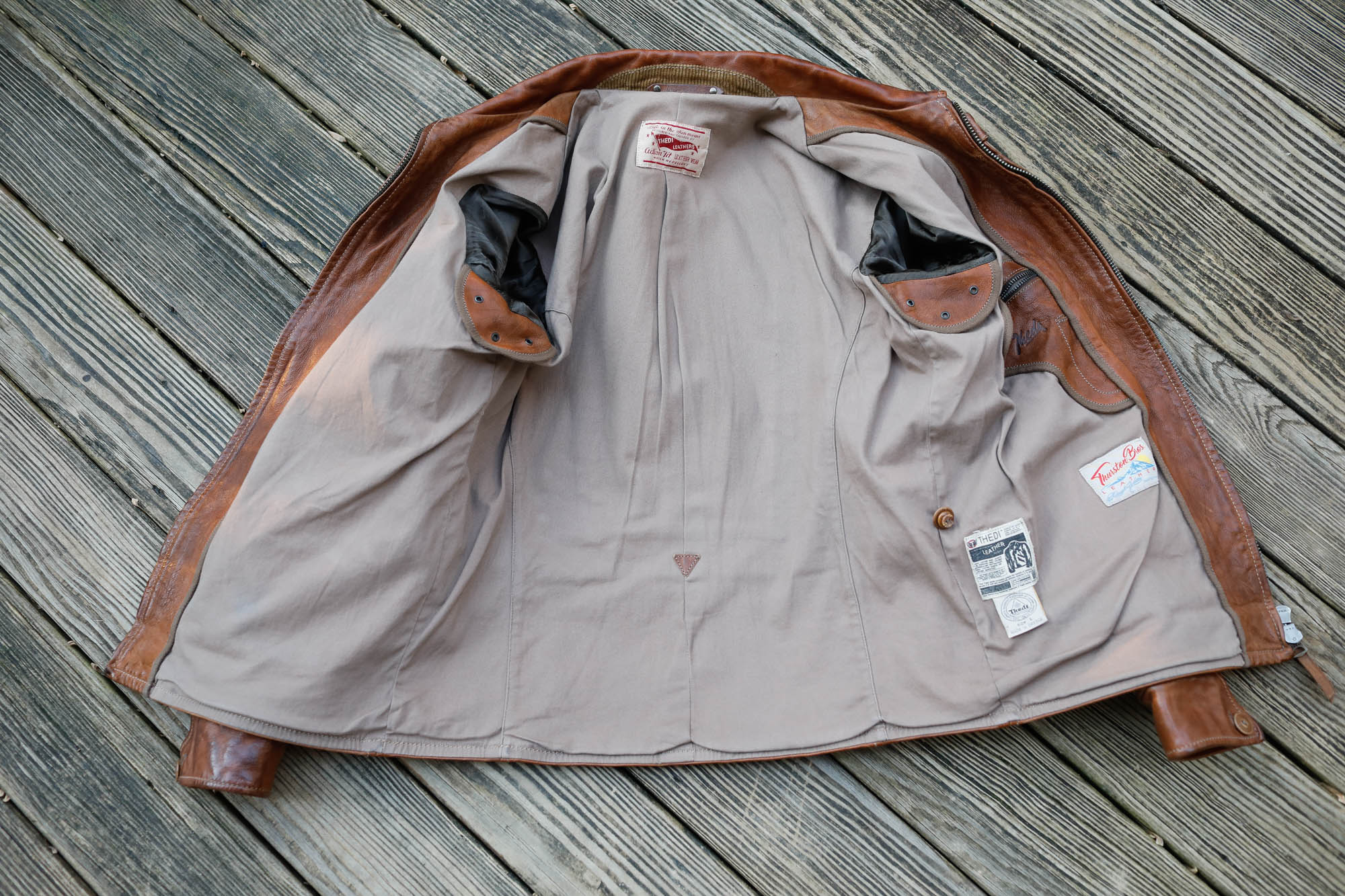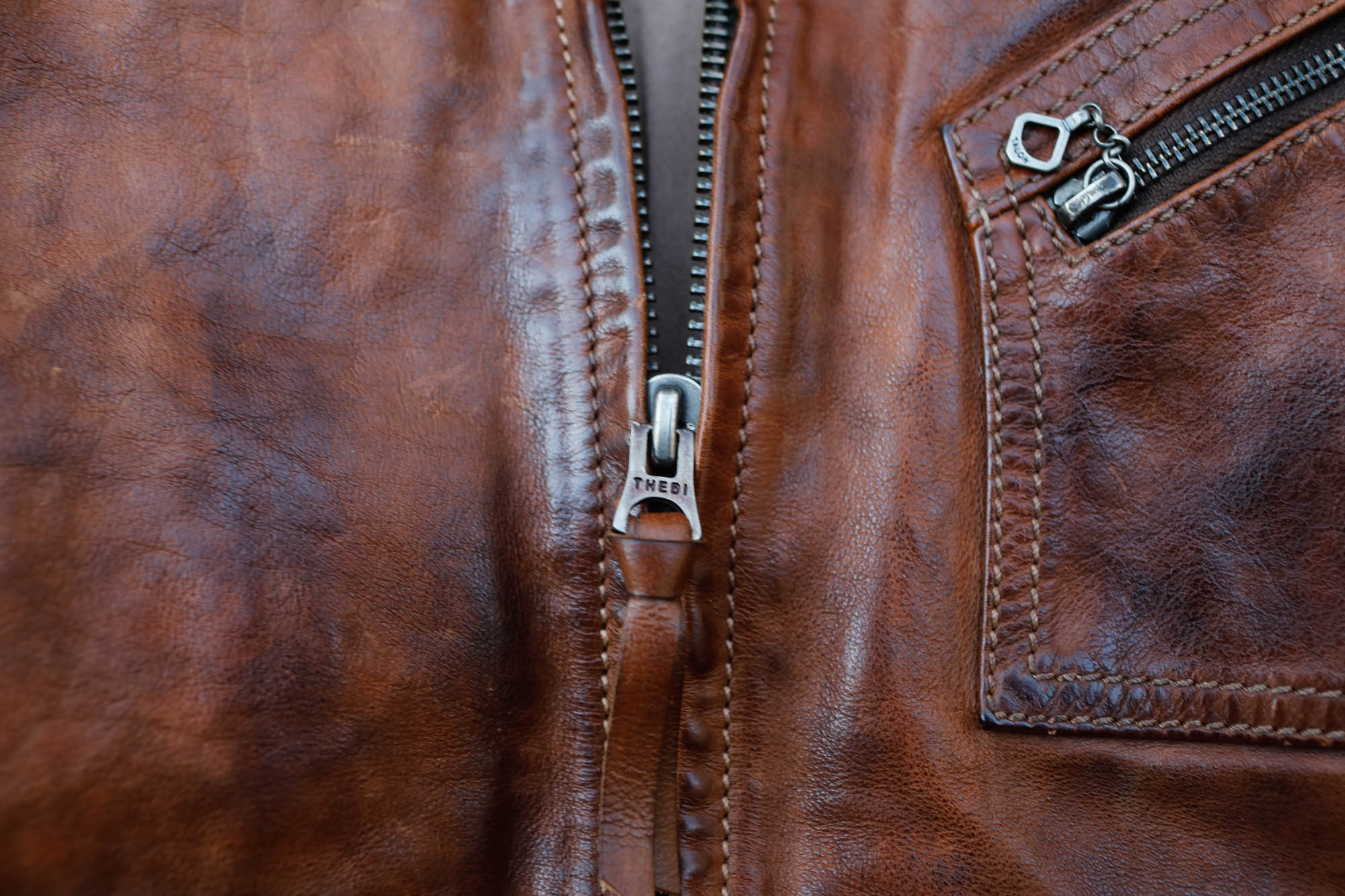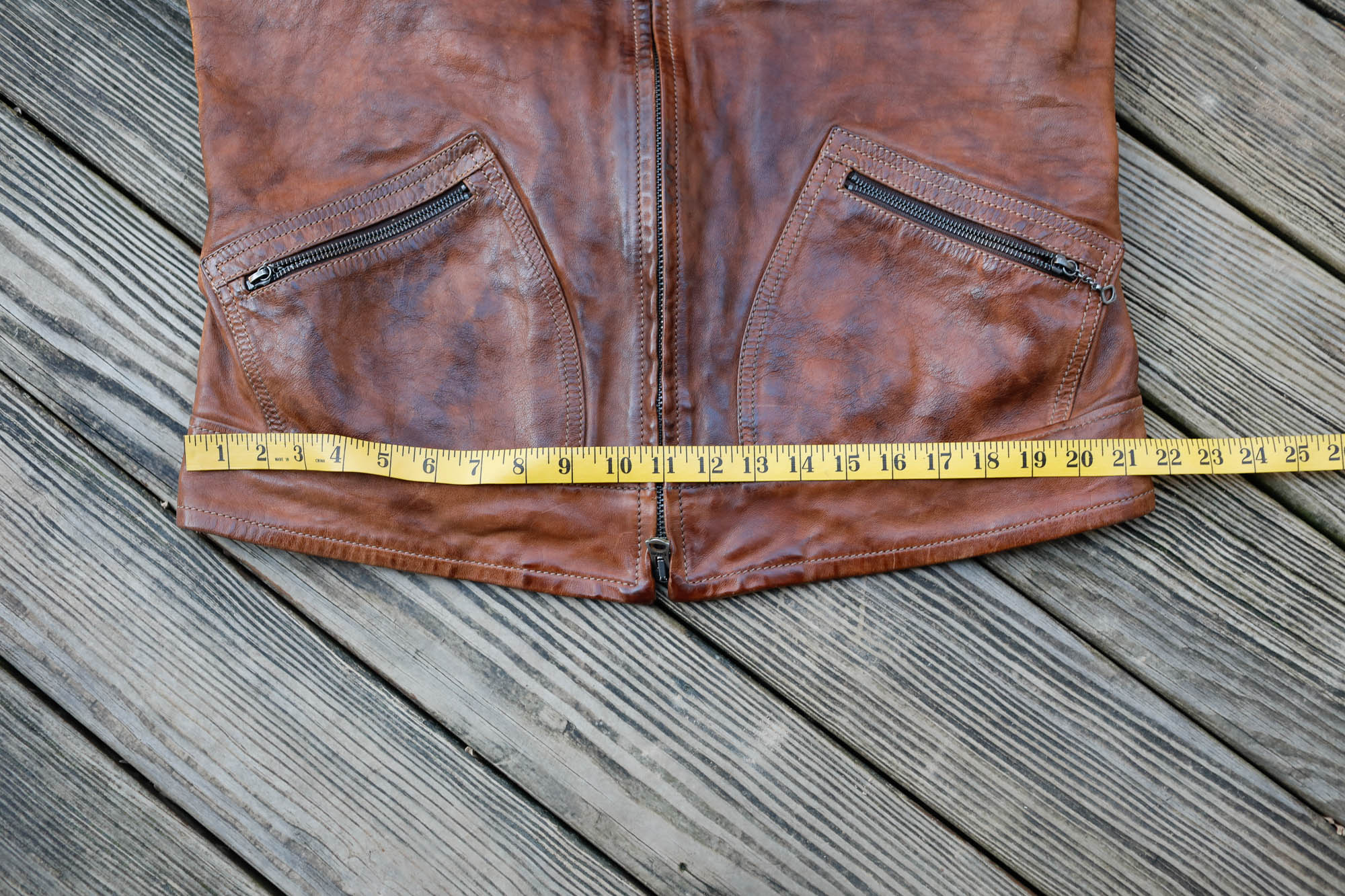 Last edited: