Hey guys,
I swore to myself I was going hold off on this until next year, but I'm so damned pleased with my premier HWM, that I pulled the trigger on a Board Racer. The CXL FQHH HWM is heavy enough that it will probably be November/December before I can wear it. Soooo, I definitely needed a Vicenza Buco BR to get me through the fall. Aero seems to be having a renaissance right now (after an outrageous little dark age) and I want to be part of it! Ken and Holly and everyone there seem like utterly wonderful people and I want to give them as much business as possible (and Carrie & Wade, too!).
That said, I thought I'd post my fit jacket pics for your entertainment. I've got a t-shirt and the heaviest cardigan I would wear on as a test of layering/potential weight gain and it seems fine.
I'm adding 3/4" to the sleeve length and keeping the body length the same. At first I thought it was too snug and wanted to size up, but Carrie and Wade literally forbad me to. They said I couldn't order it if I went larger because this is how this jacket is supposed to fit and this is the rare opportunity in which being scrawny works well!
Actually we all agreed that unlike CXL (which molds to your shape), Vicenza will stretch and mold a bit more and this actually did relax in the hour or so I was wearing it and snapping pics. So I'm confident that it will break in perfectly.
I'm going with the Buco style in dark seal Vicenza with brass zips and ring pulls, 4 pockets, Buco collar, light tartan liner, sateen in sleeves. I'll post celebration pics when it arrives. Now the awful wait...
Thanks for all of the excellent posts you guys have made, they've been a thoroughly horrible influence… WooHoo!
Cheers!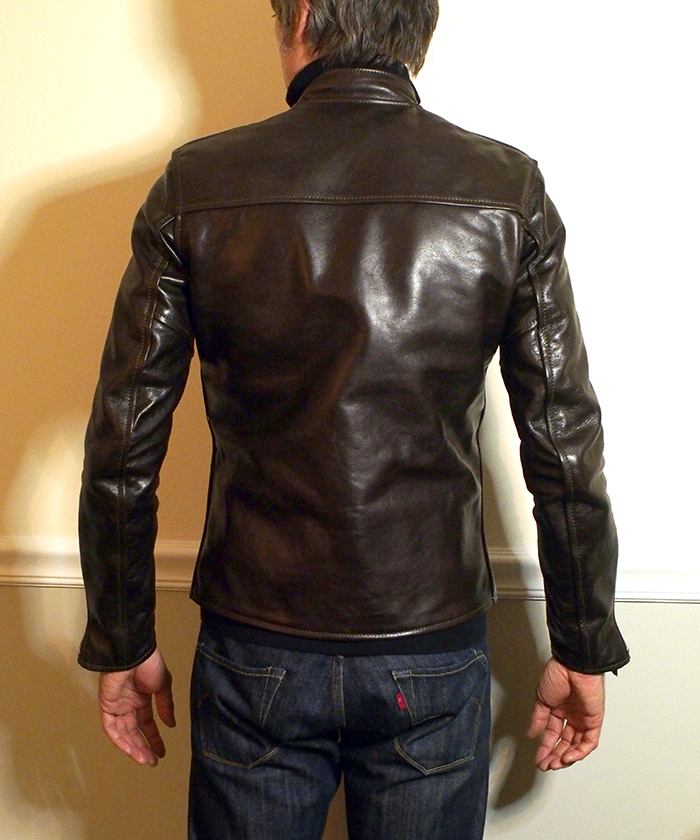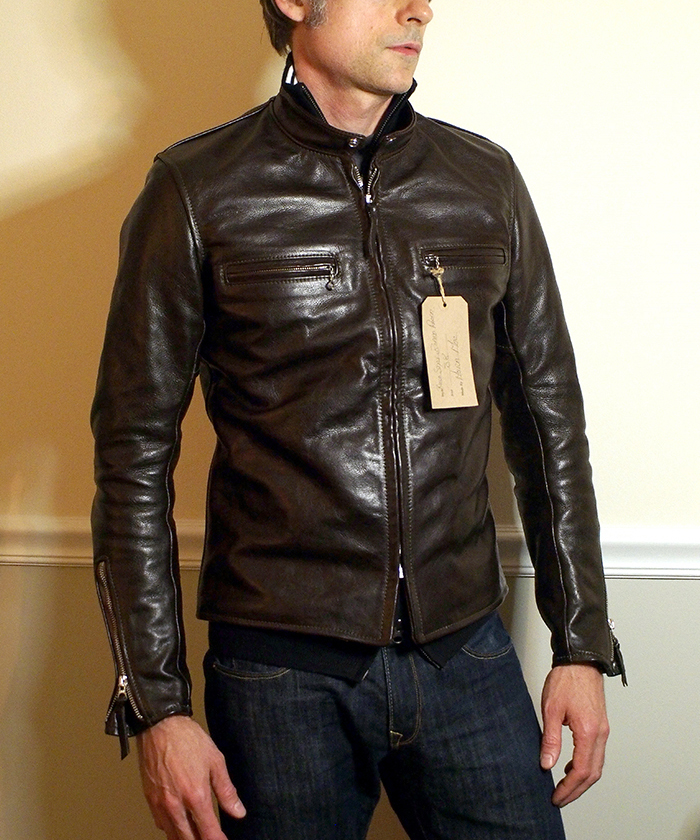 Last edited: