Hi, I am looking for the owner the Midnight Blue CXL Northeaster size 40 jacket.
I will trade you this size 40 Moonshiner for your Northeaster.
I will pay for shipping both ways so you don't have to pay anything except to accept or decline the trade.
What happened was that I've ordered the Northeaster you have now, but changed my mind last moment and switched to a Moonshiner on the sale page instead. But now I know I've made the wrong choice.
The Northeaster has the more relaxed fit that I prefer. While the Moonshiner will fit you, it has slimmer arms, and 1" slimmer in the chest. I can't get a hoodie under the Moonshiner but I can with Northeaster and that was my mistake.
However, if you think your Northeaster is too baggy and want to try a slimmer and shorter style, then please take a look at the Moonshiner.
This is a long shot but I thought I give it a try. Thank you!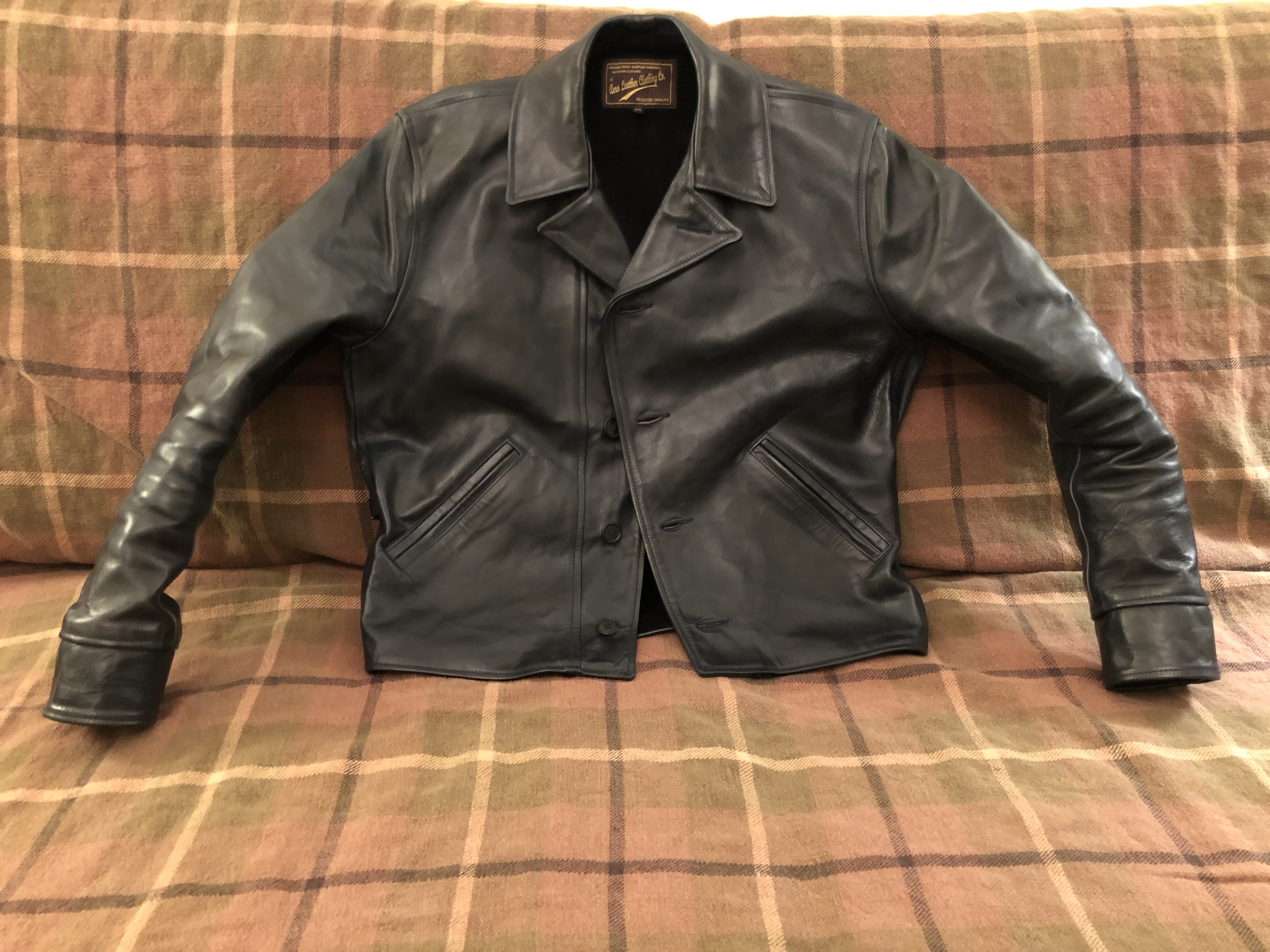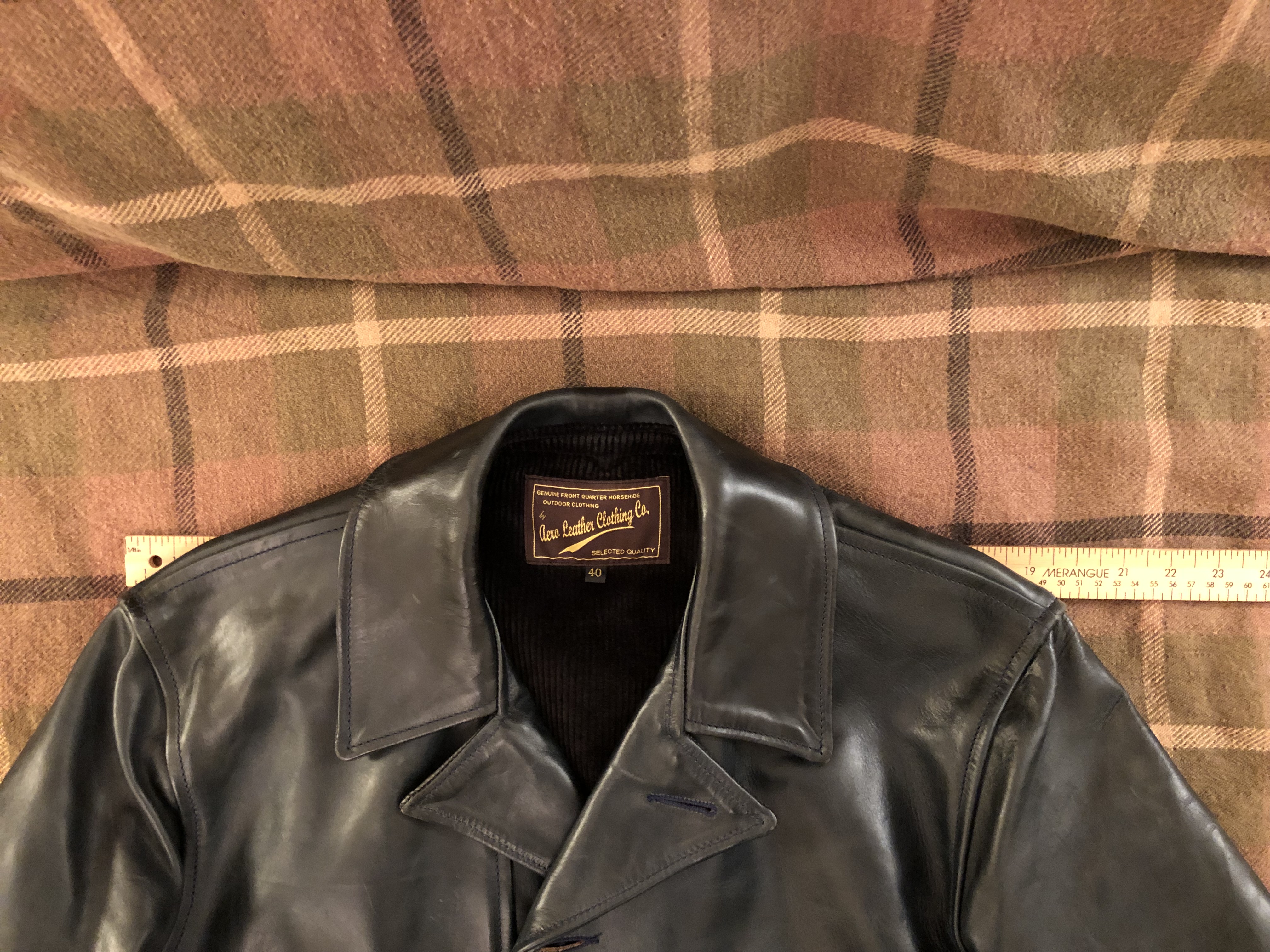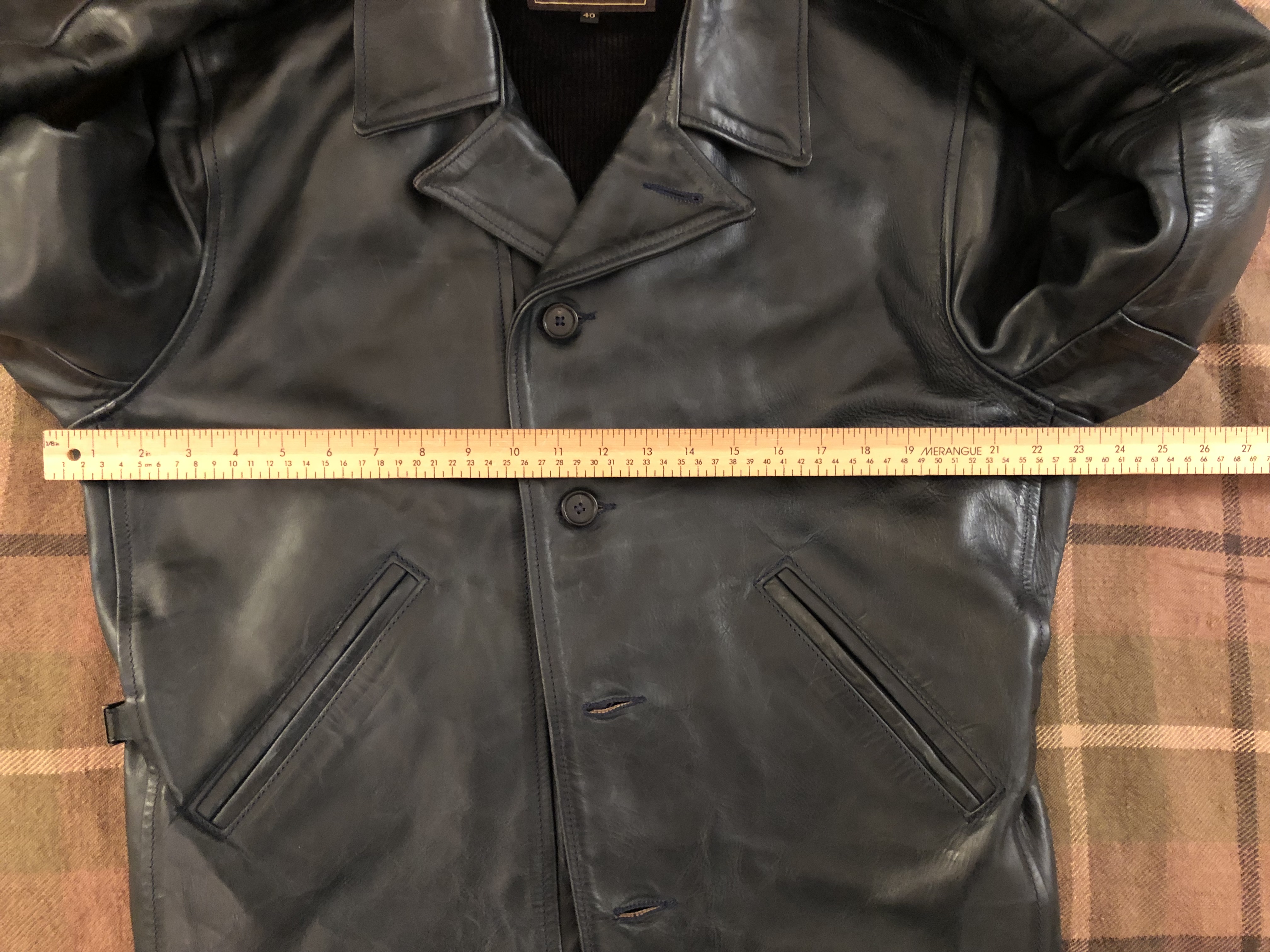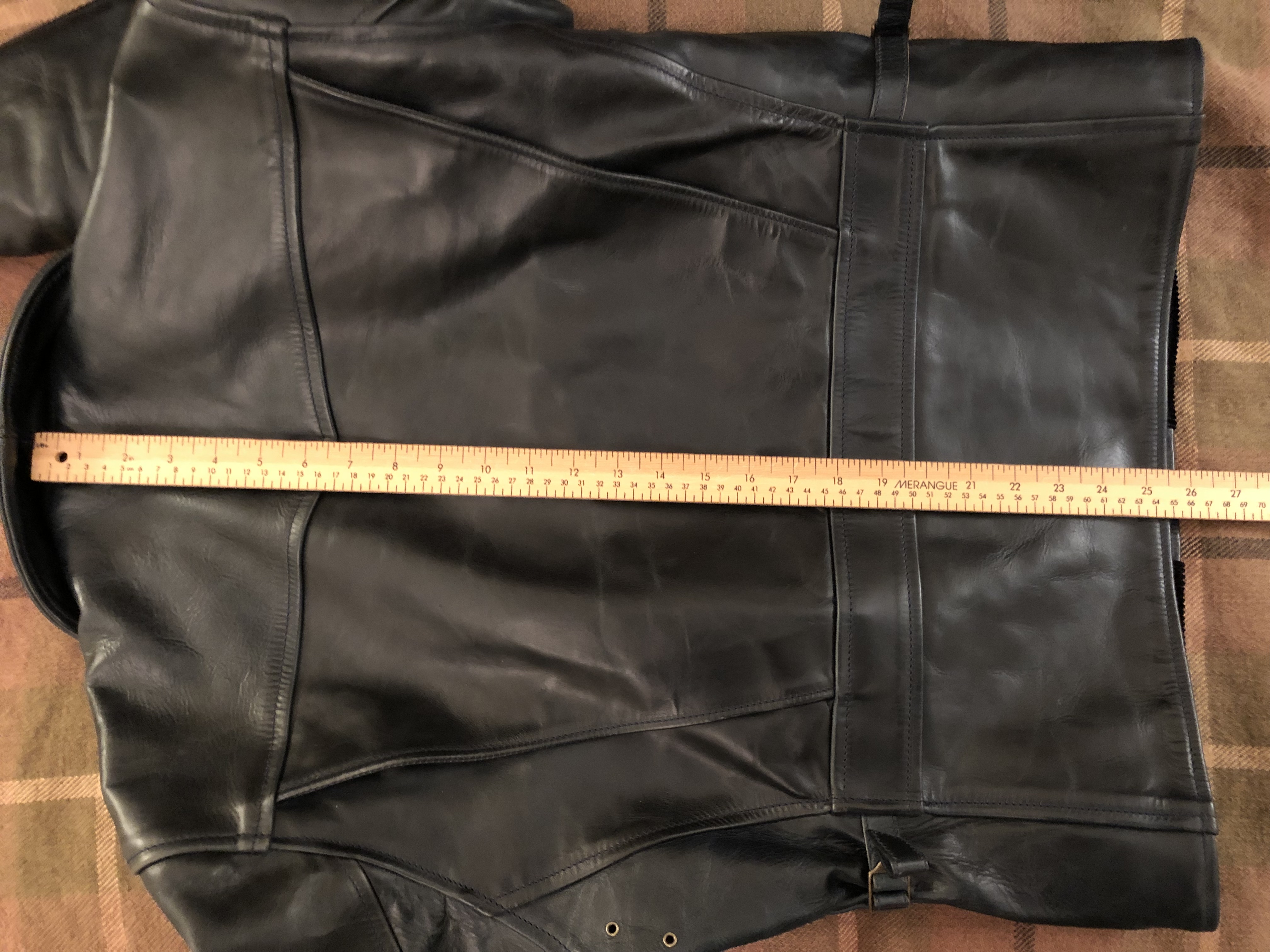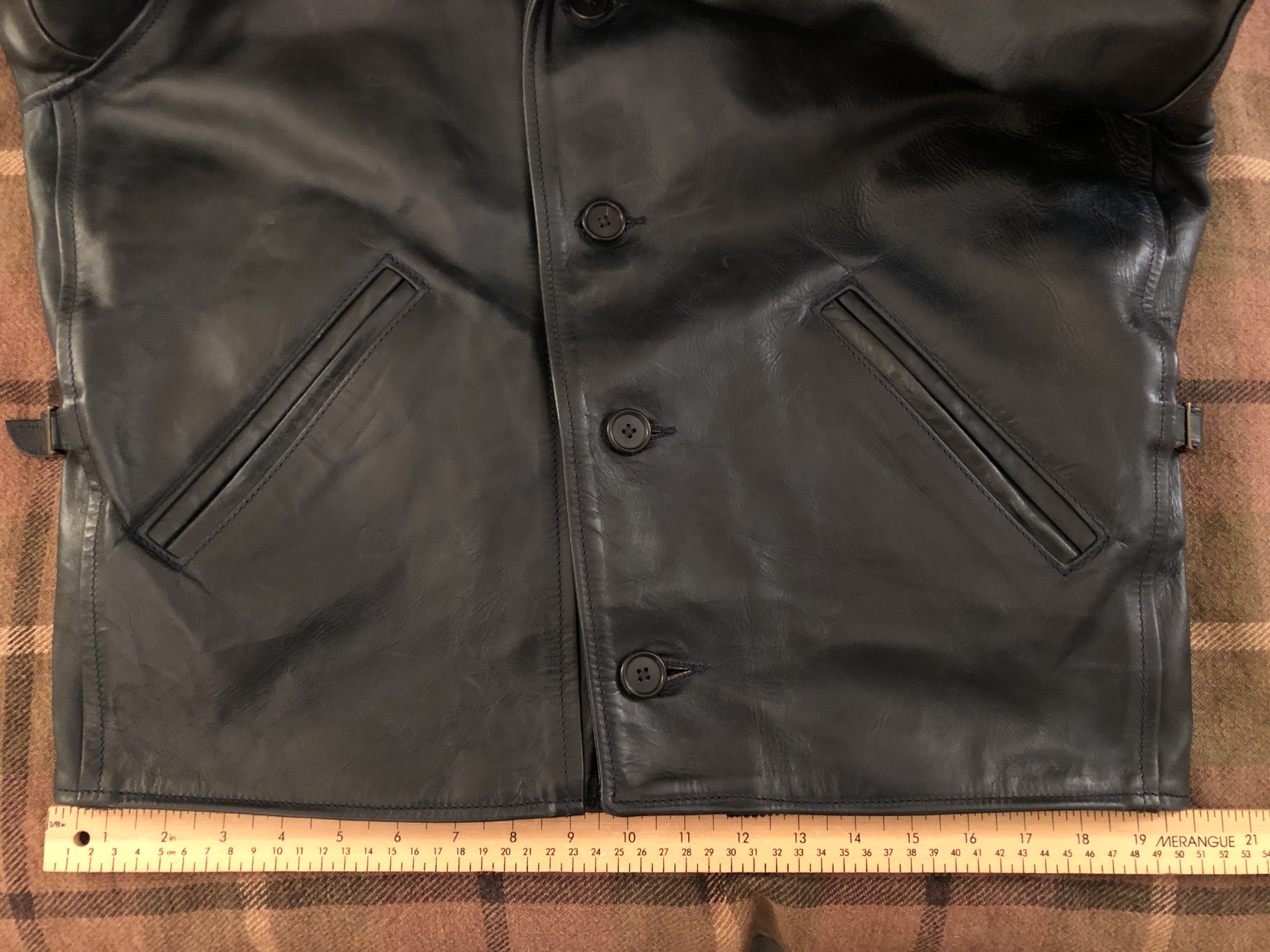 This Moonshiner has thicker than average CXL horsehide, maybe 3.5oz to 4oz vs the regular 3oz so it is stiffer and has not fully broken in. It has corduroy lining in the body and drill in the arms and moleskin pockets.
Please take a look at the sleeve width, this is at the widest. And compare to the Northeaster to make sure it works for you. Moonshiner has very slim arms so this is a dress shirt only fit in the arms. It also has the shoulder yoke so while it feels a bit more restrictive than the Northeaster it still works for daily activities.
Thanks.