This is a recent acquisition from a local estate auction but is too large to fit my head. As such, I am currently entertaining trade offers
only
at this time. If a suitable trade is not proffered and agreed to this listing will be opened up for sale at some time on Tuesday, 09/17/19 (eastern USA).
And now the hat, an Adam Executive in size 7-1/2 long oval: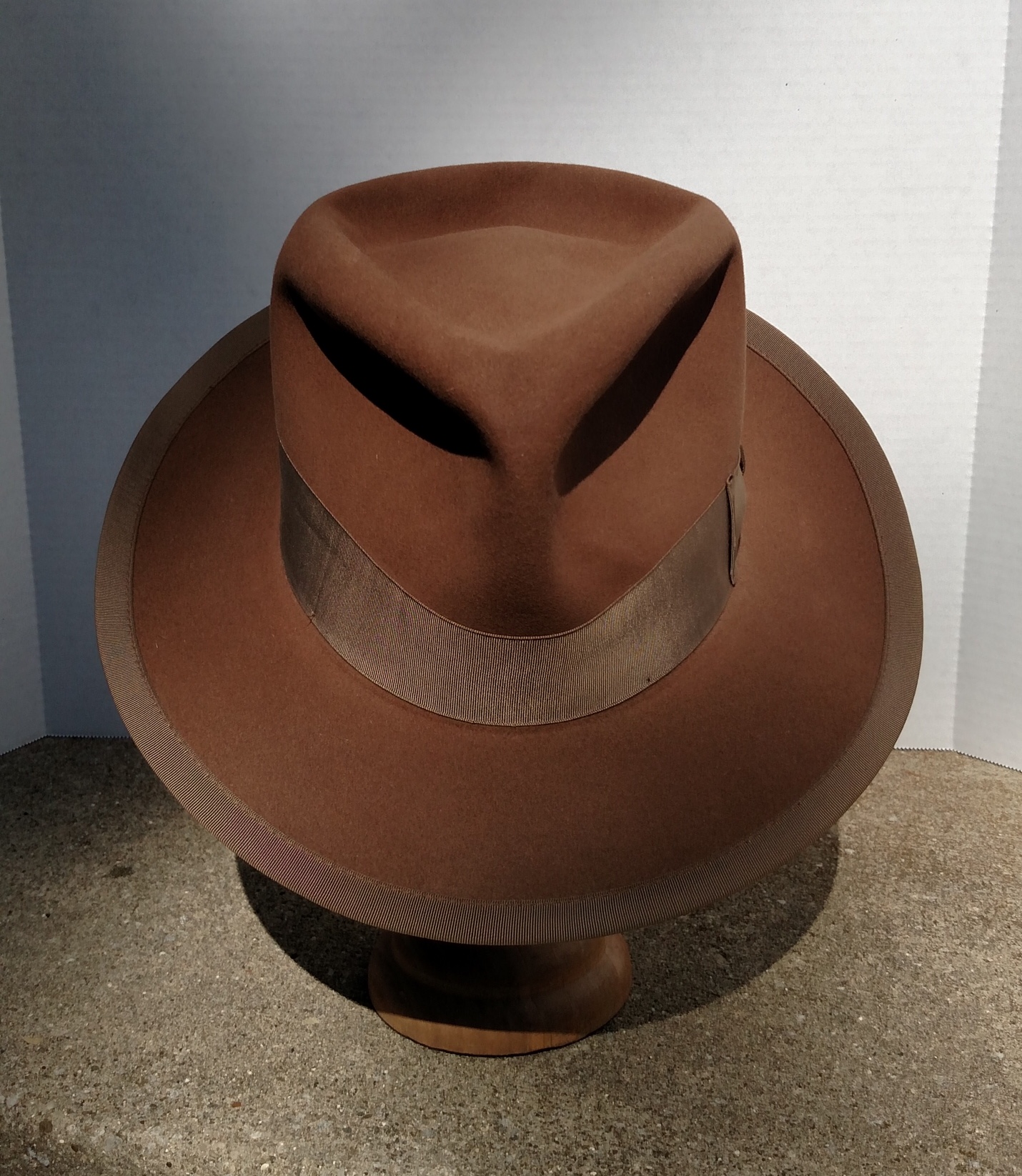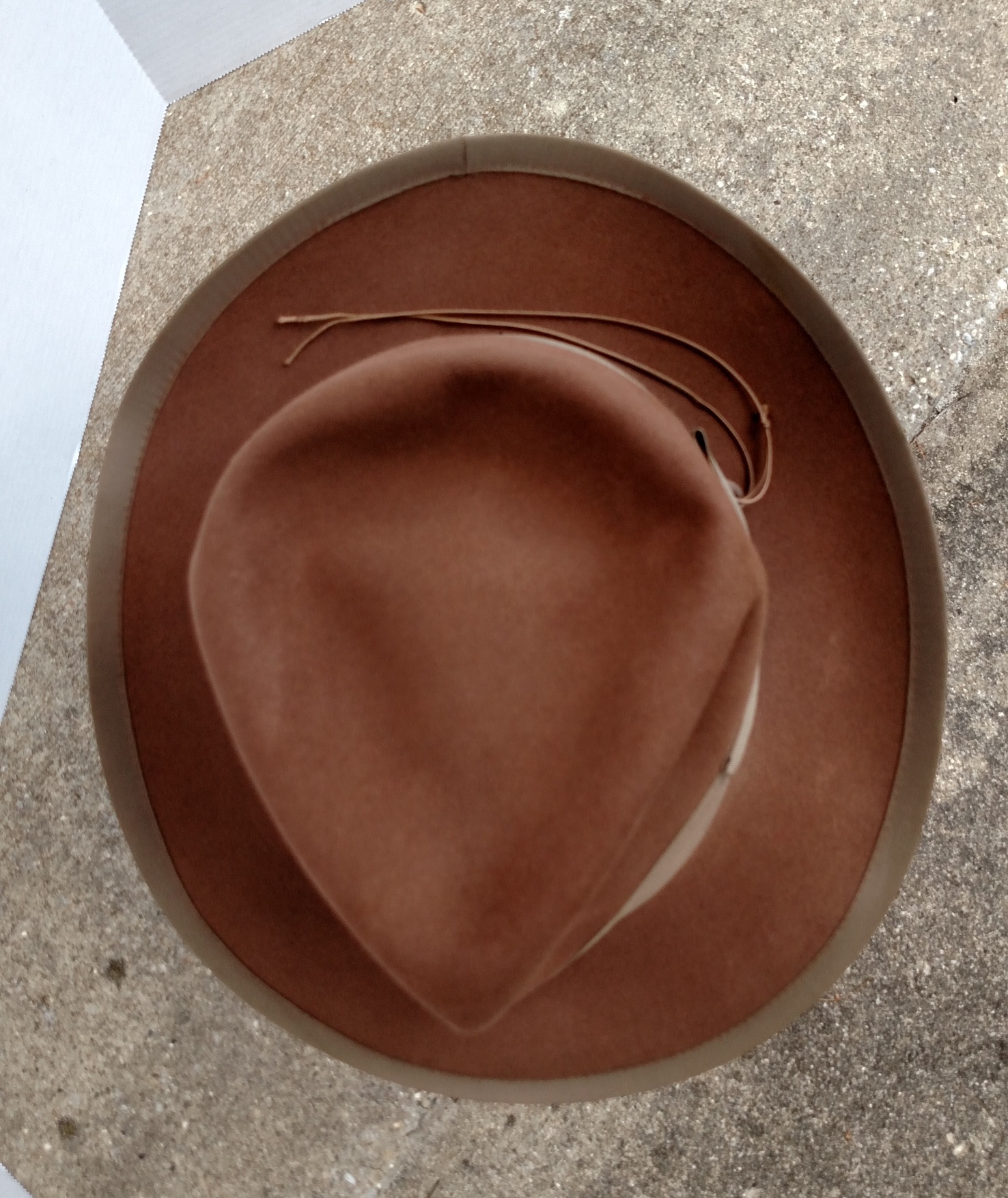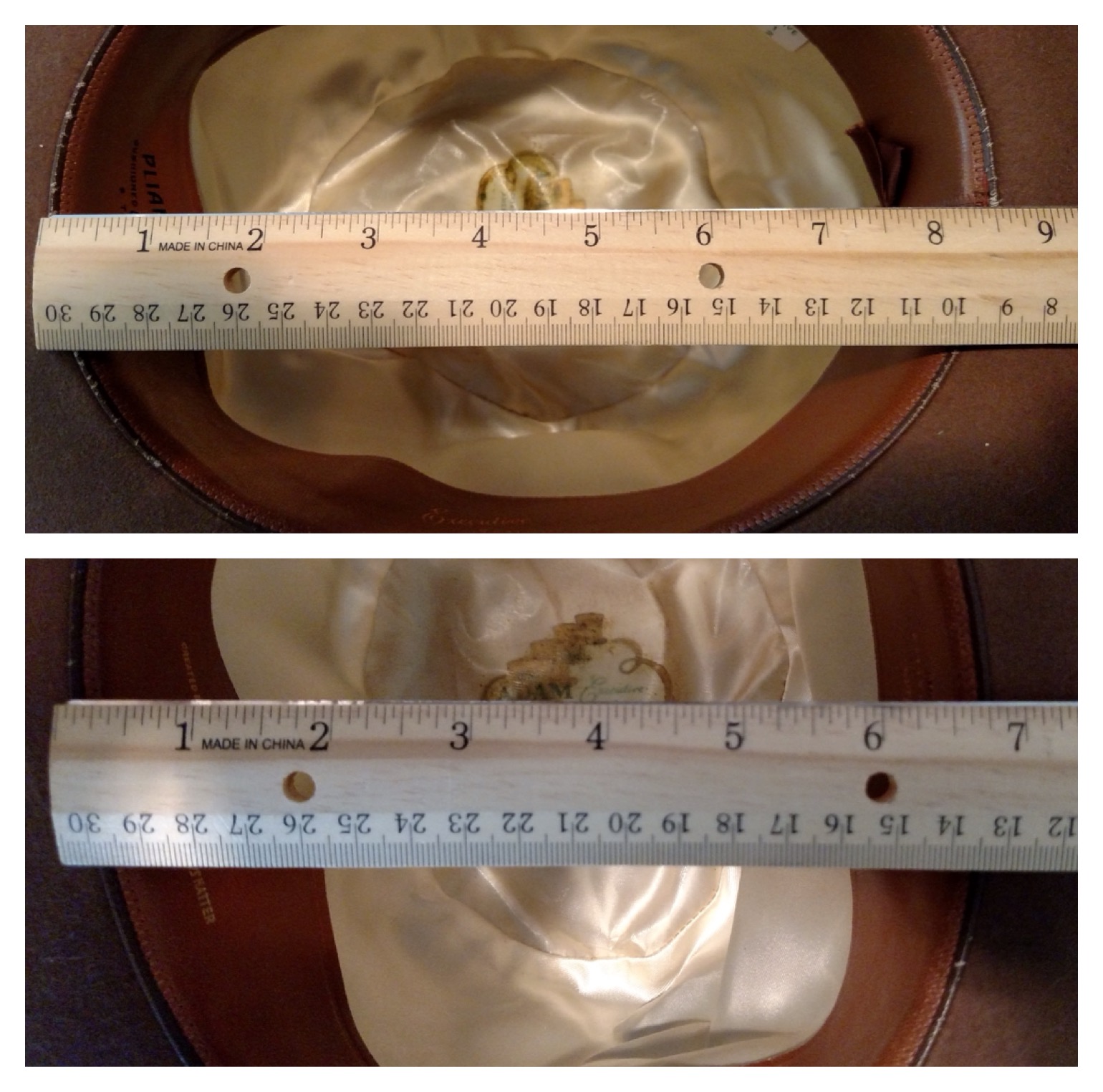 Specs:
2-3/4" Brim
5-3/4" Crown (open)
1-11/16" Ribbon
1/2" Brim Binding (symmetric)
5.3oz Weight
​
Beautiful hat in a medium brown color, with hints of chestnut in certain light. Overall condition is excellent. I have tried to identify a few very minor flaws as evidenced in the last two collage pictures. This consists of a slight rub spot, the shallowest of moth nibbles, and some verdigris marks which came from another hat in the lot. None of these detract from the hat in any way with regards to wearing as all are barely perceptible.
All in all this is a truly wonderful hat. I greatly wish it were my size as it is a showstopping piece. Alas, it is destined for someone else. Perhaps you? Look like an executive with this Adam Executive!