Need to thin the herd as I have plans to replace one and the other has been usurped by a recent purchase. Both jackets are clean, freshly conditioned, and ready to wear.
Up first, and I calling this one a California sportswear jacket by association and a bit of research, this is a beautiful long Halfbelt. A clear influence on Aero's wayfarer, the jacket absolutely screams character. I had Dena line it in a brown satin/twill. The jacket is rock steady and ready to wear. Original hardware is mint. I will upload pics with measurements but here are some in advance of that.
19.5" shoulder
22.5" chest
25" sleeve
27.5" back from bottom of collar
Asking:
$300
shipped PPFF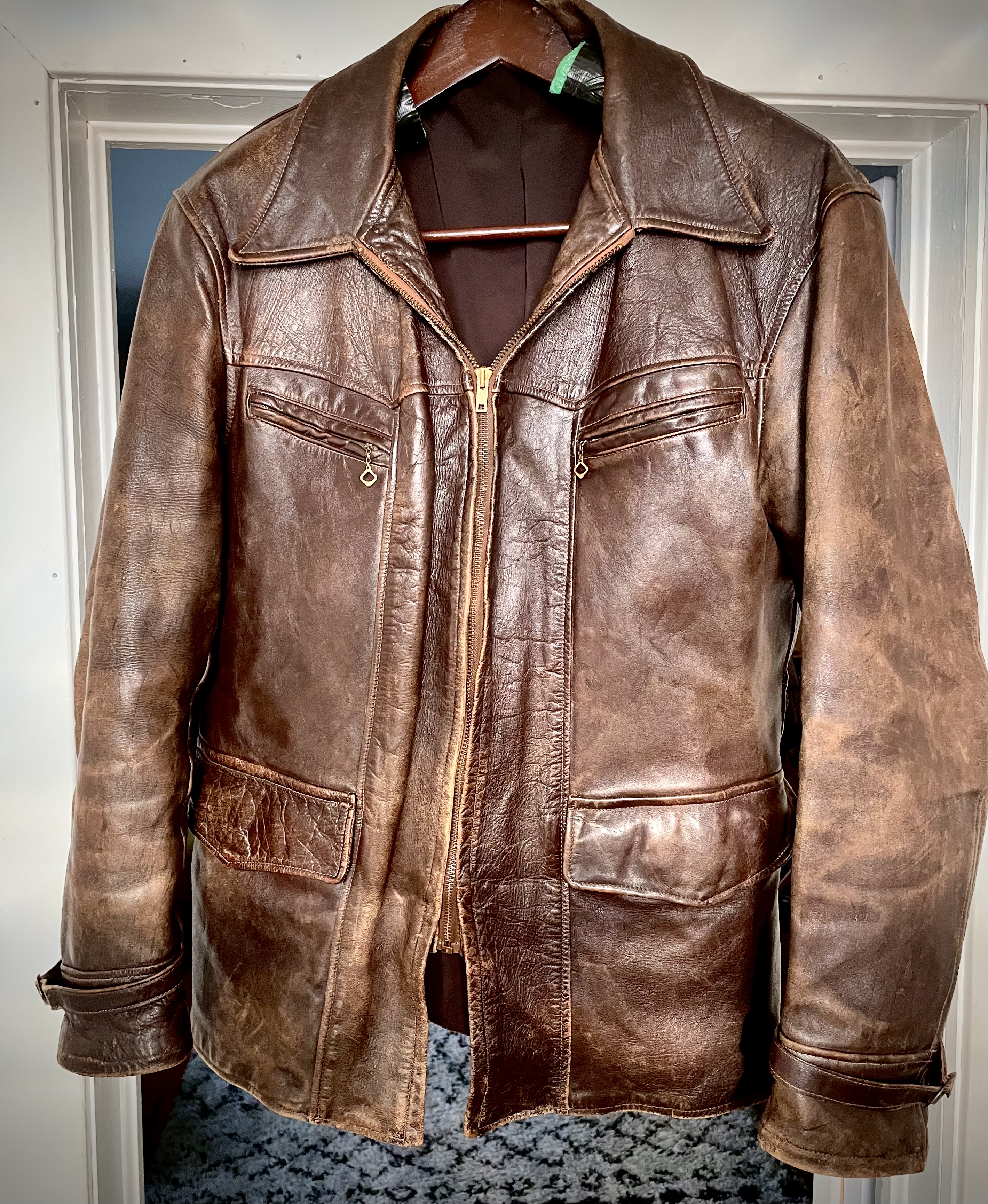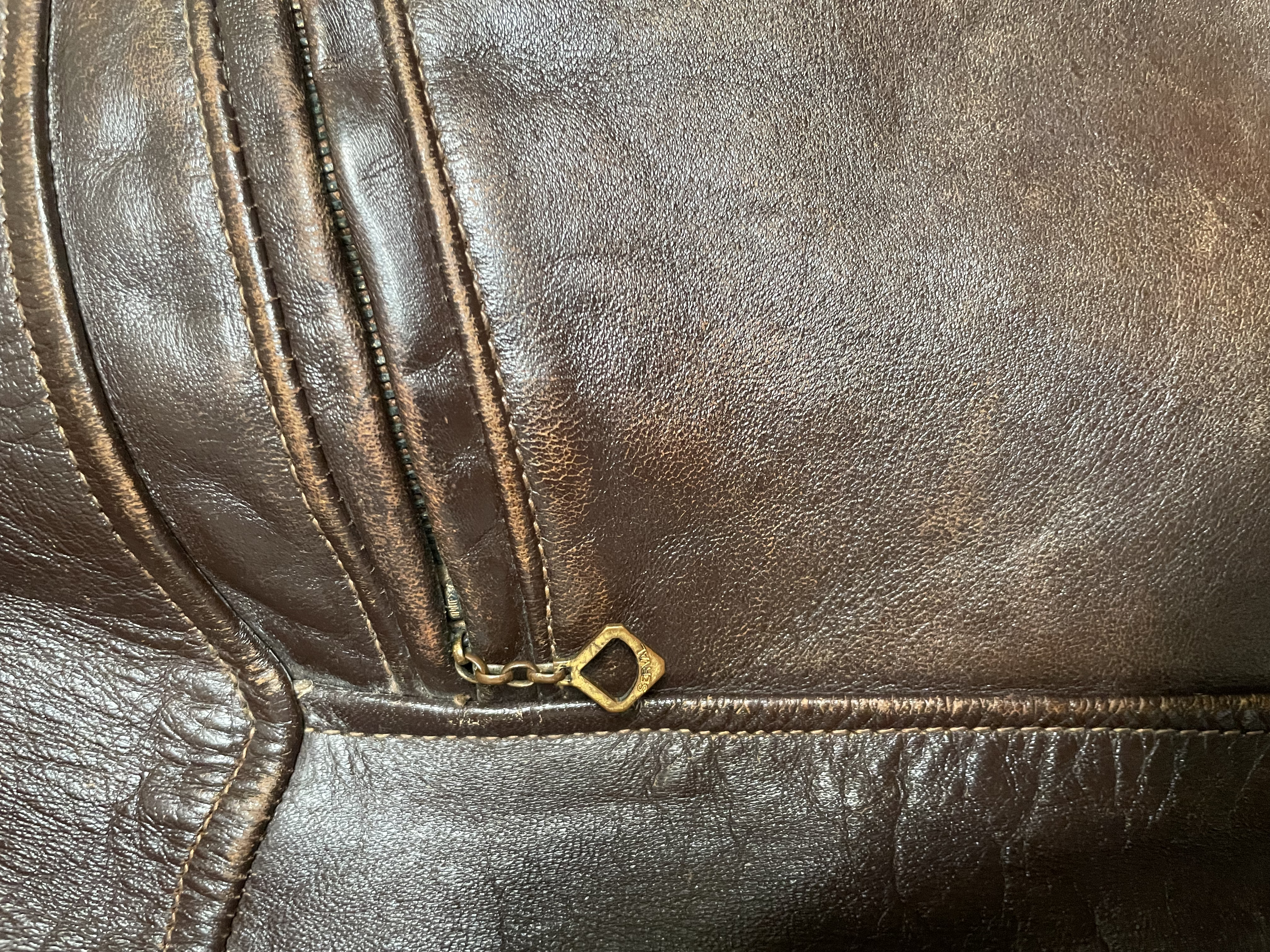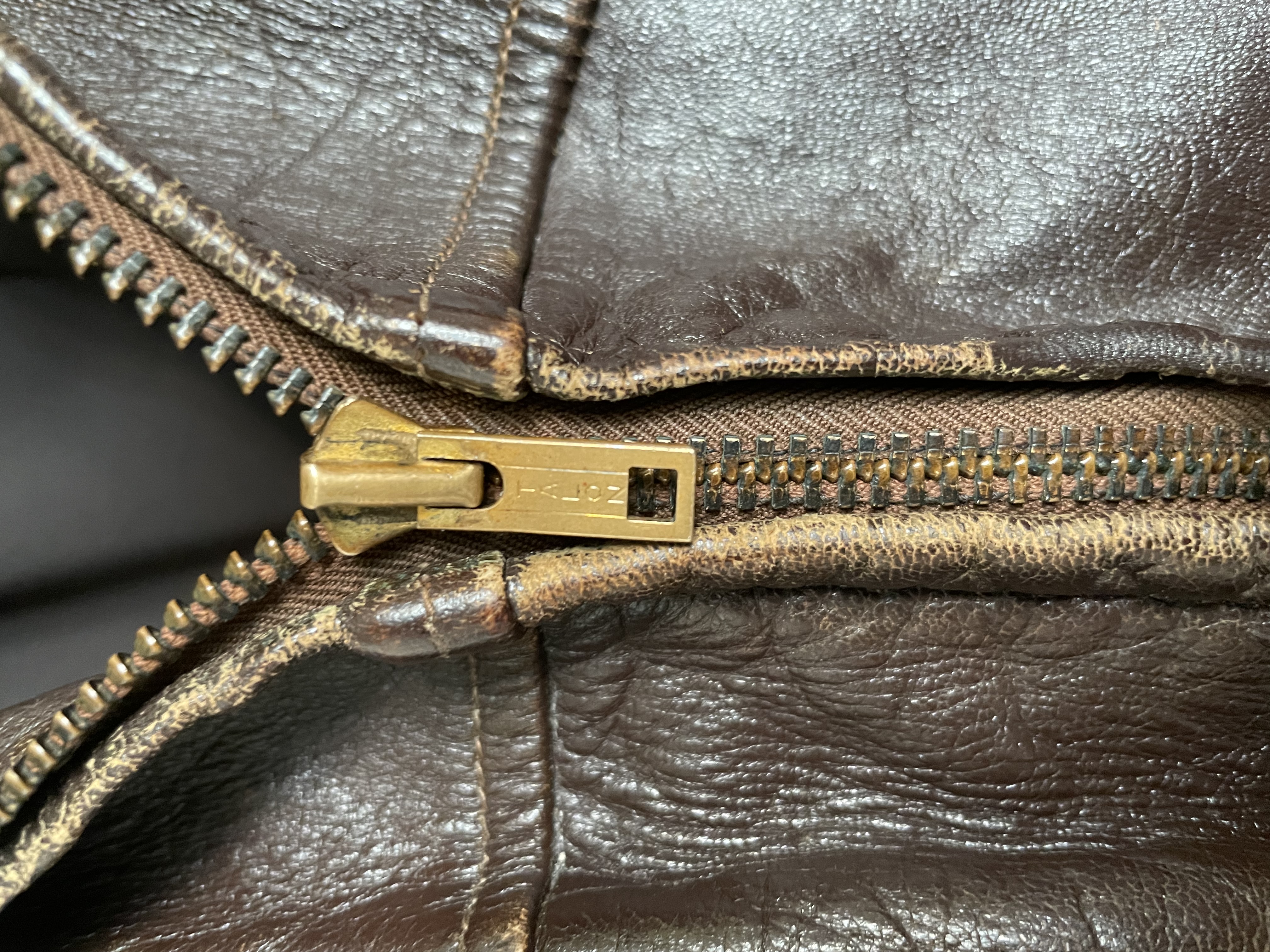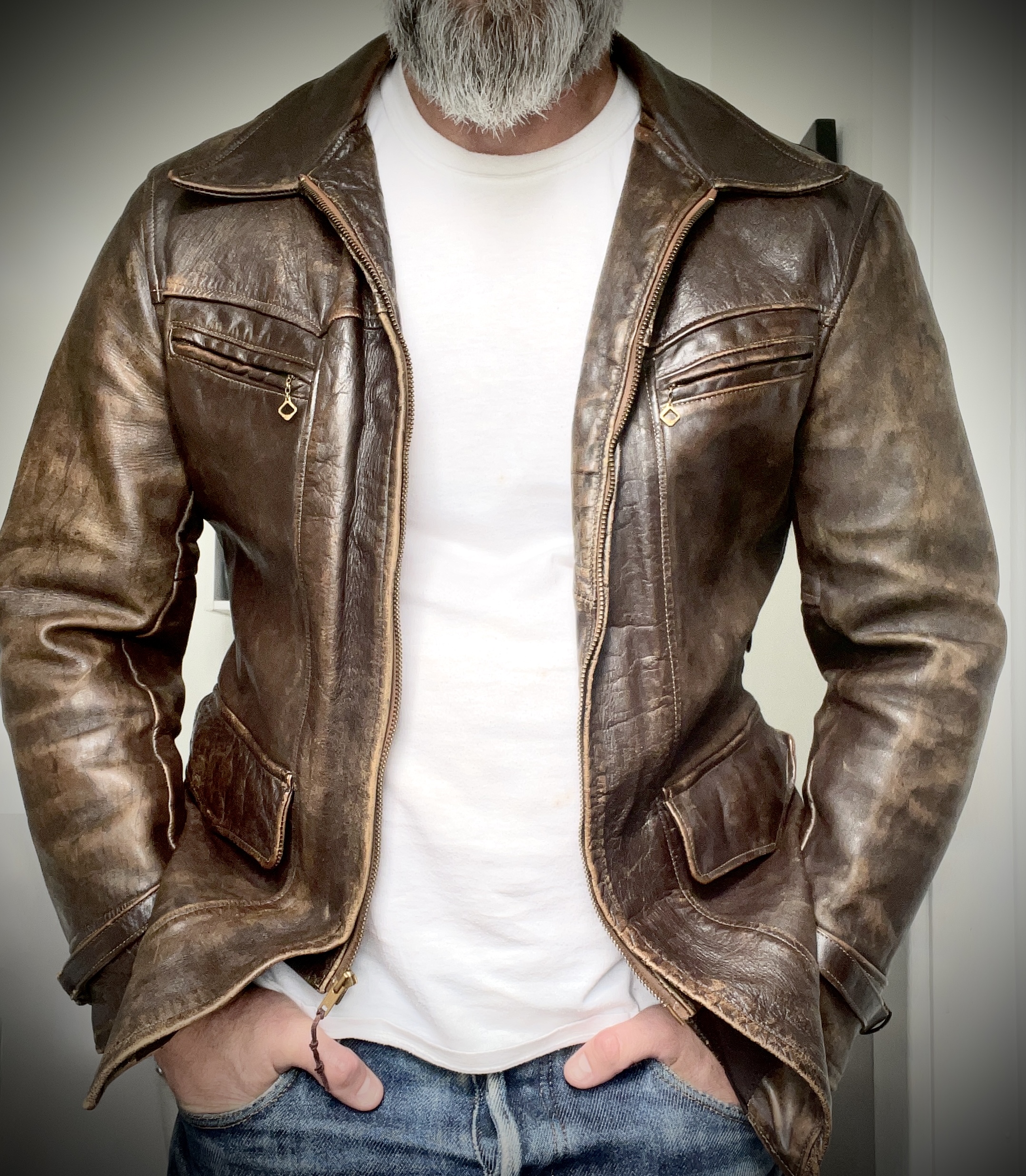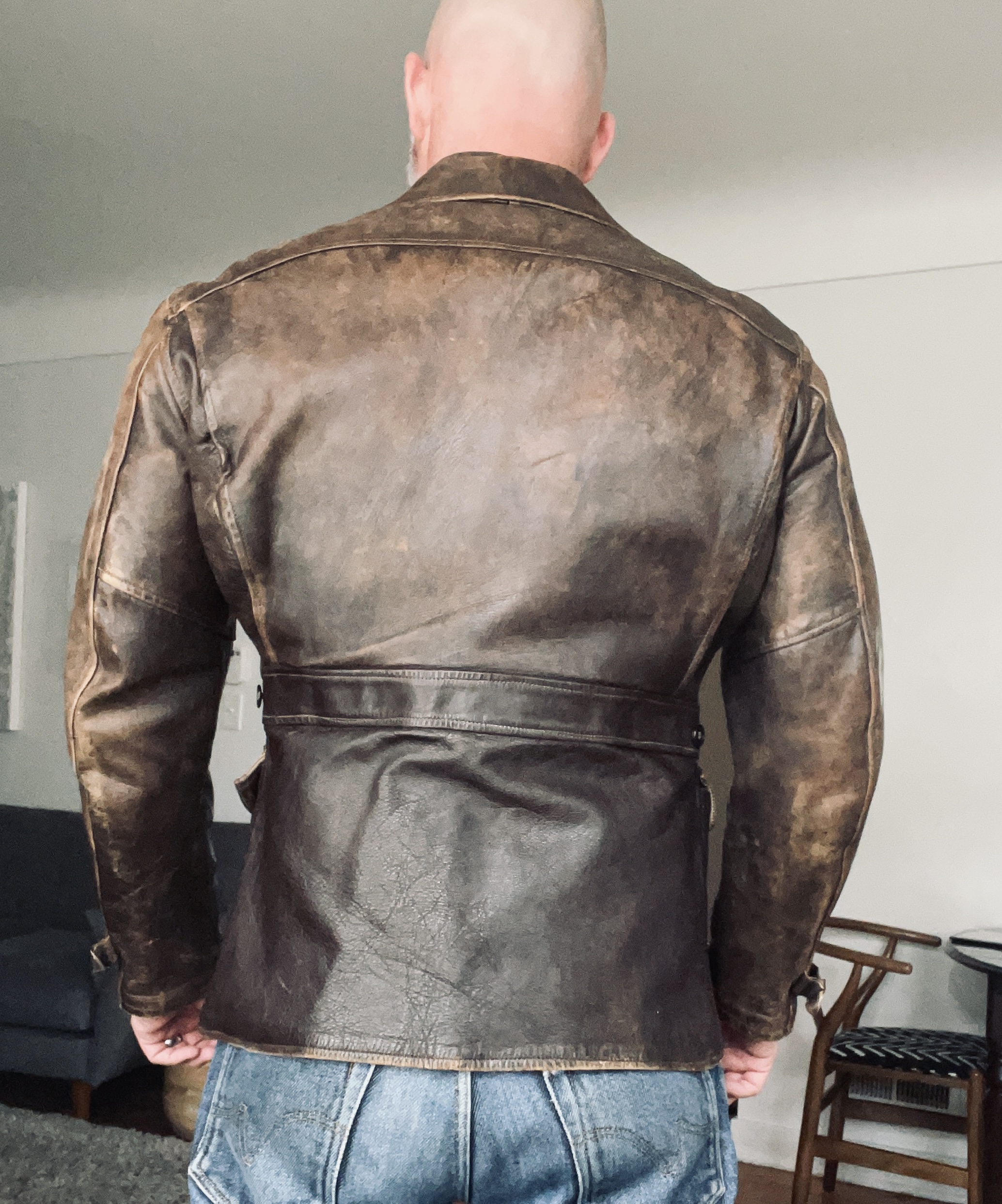 Next up, Kurland Star Sportswear cowhide invisible Halfbelt. Lining is good minus the cuff ends. Massive Talon is a replacement but functions perfectly. Jet black, grainy steer. I love this jacket but my recent ELMC purchase will get more wear. It's an unusual design, kind of fashion forward for the 50's.
Measures:
19" shoulder
26" back from bottom of collar
25" sleeve
23.5" chest
$200
Shipped PPFF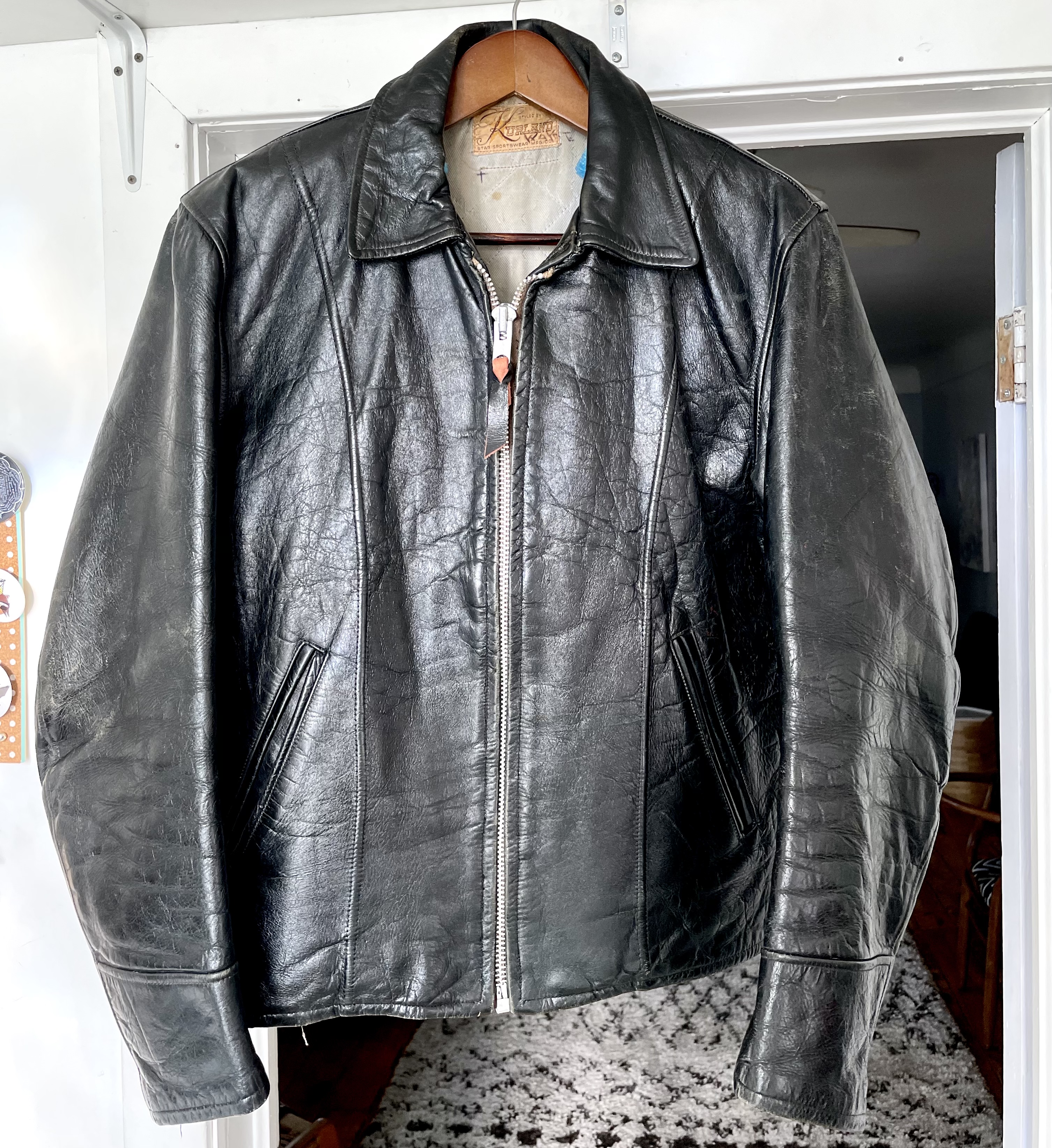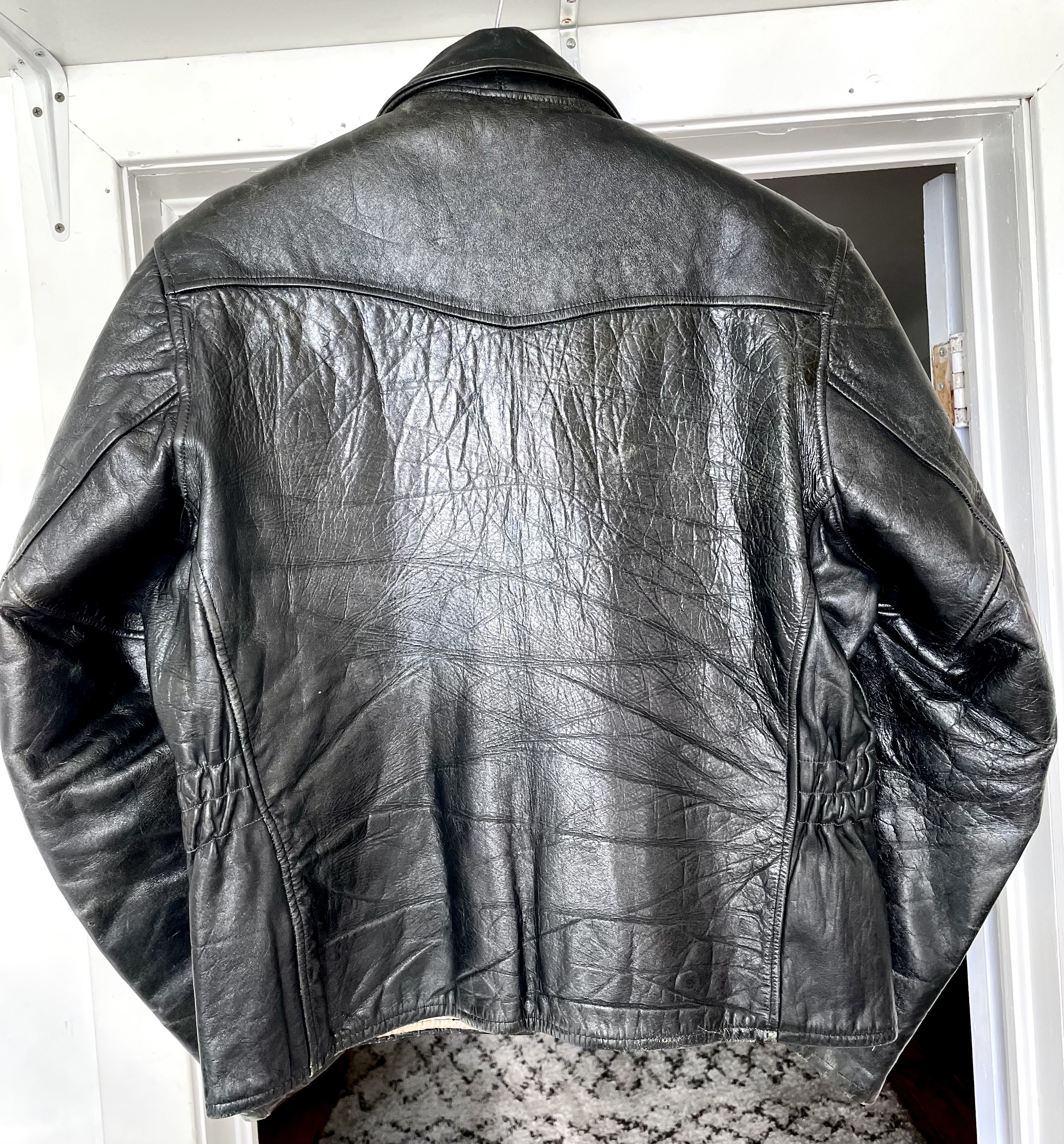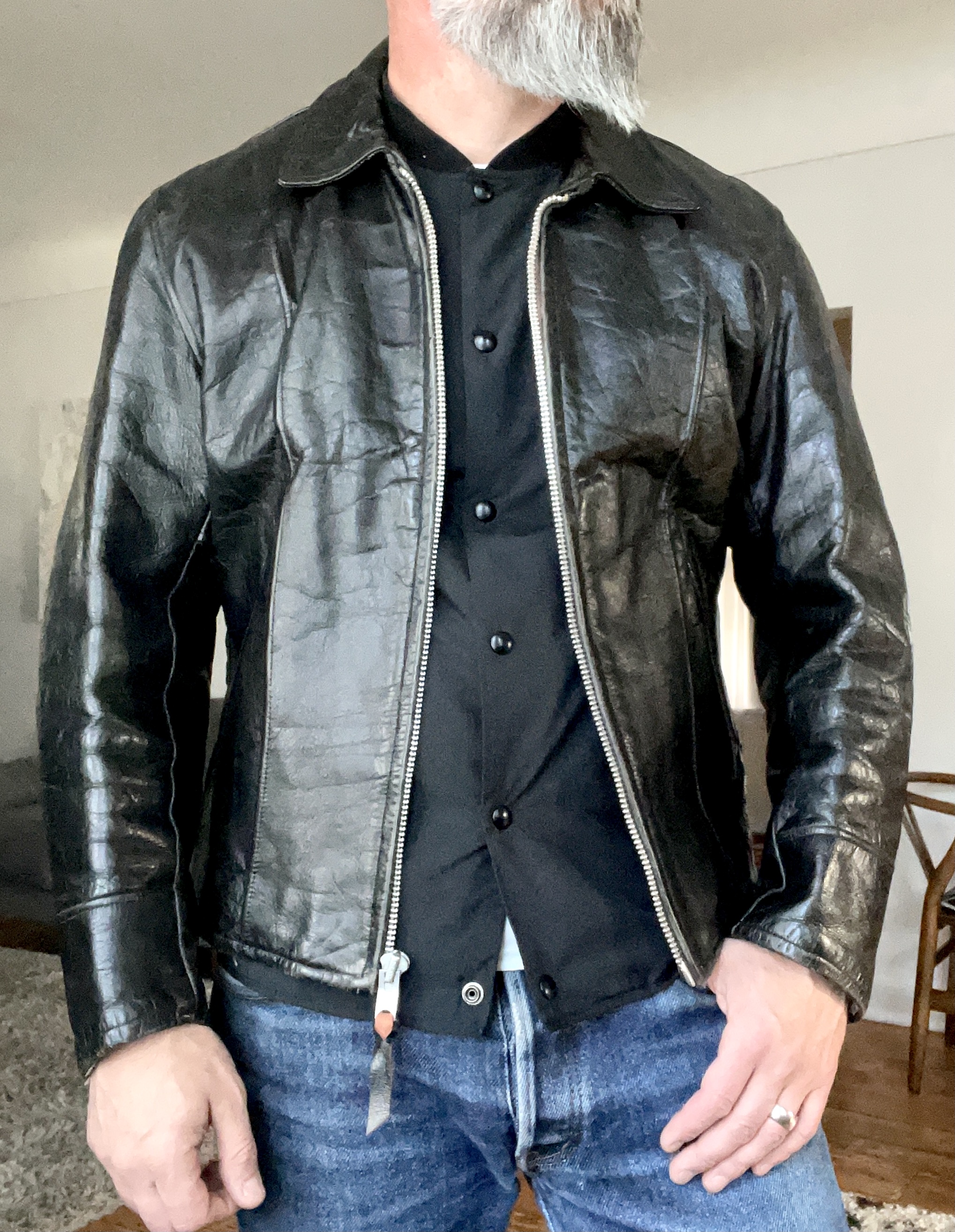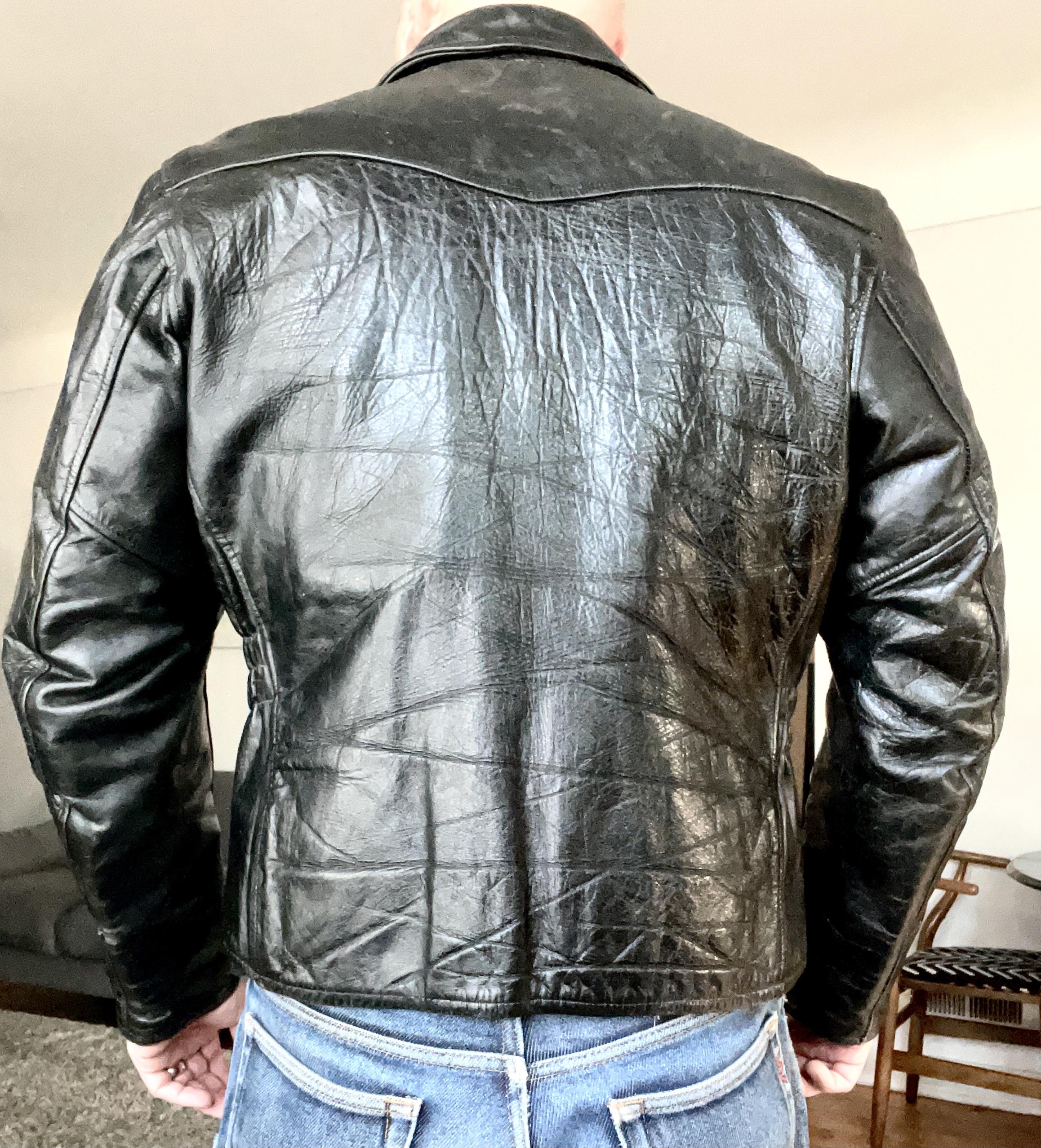 Any questions, please ask.