Hi gents,
I'd need a help to get what happened to this N1 deck jacket.
Most of this type of N1 have the label N1-2 and are named as Civilian ones even if I also read from WWII/korea sometimes: does it mean are a kind of repro? Some of them are from 50s'.
They have 5 buttons instead of 6 and they do not have an alpalce lining, but wool/pile one.
So, first of all I'd like to learn if they are a kind of vintage repro
and another thing: please take a look at the pics showing the sleeves:
I saw many of these N1-2 jackets but just this one has the knit cuffs extending the lenght of the sleeve instead of being underneat the sleeve:
the cloth on the sleeve and its seam line seems original, not altered, so why the knit cuffs are out of the sleeve in that way?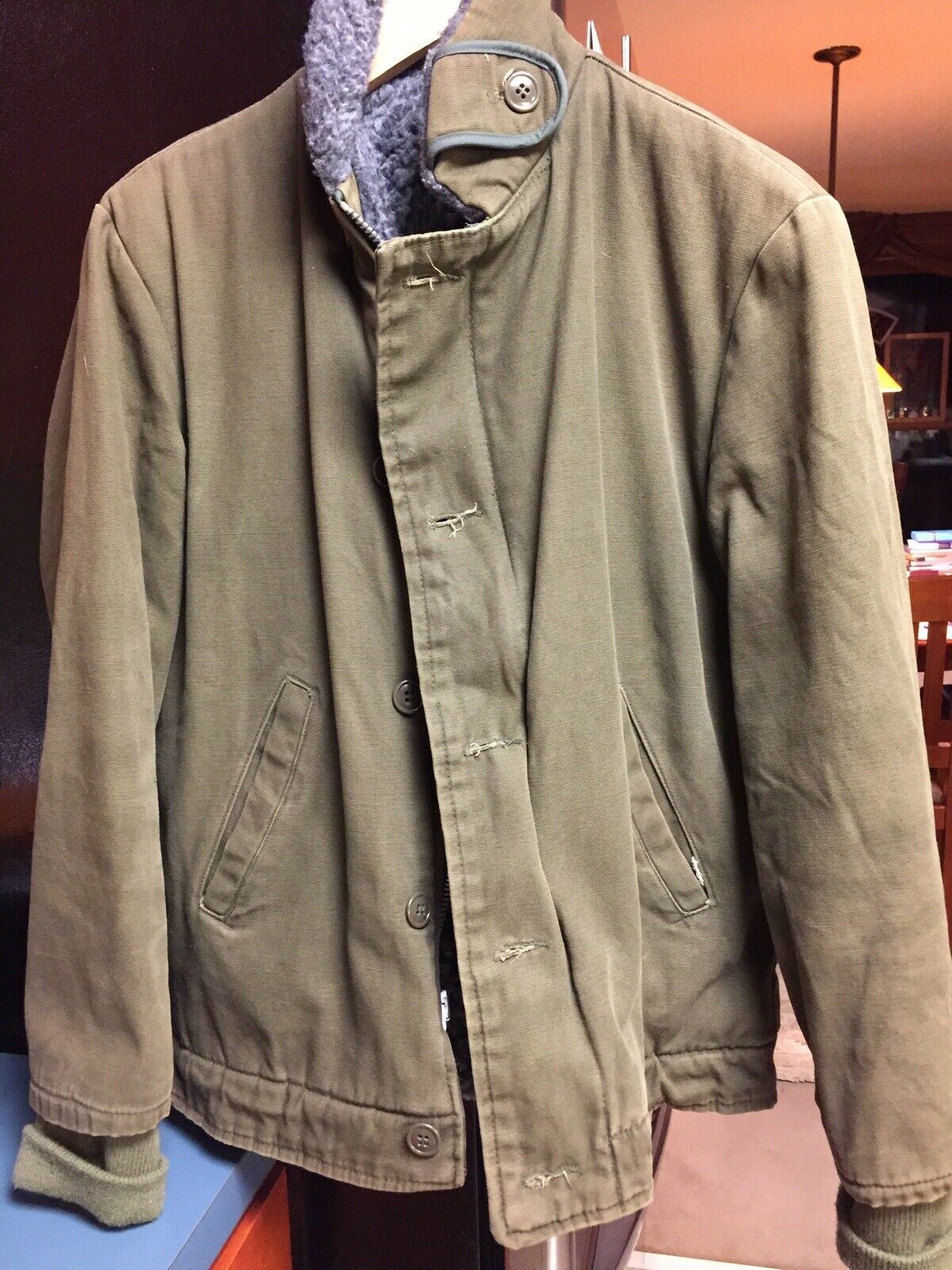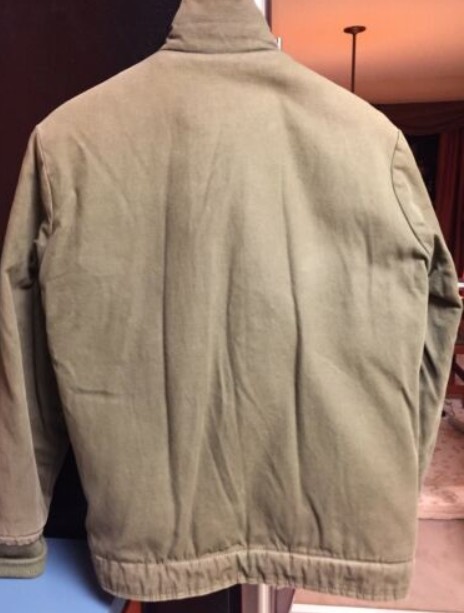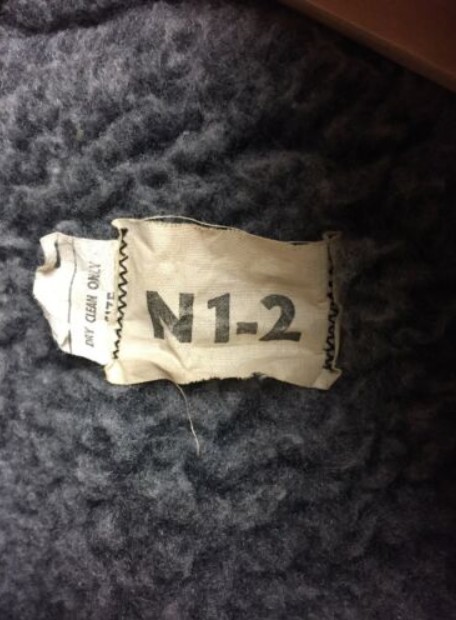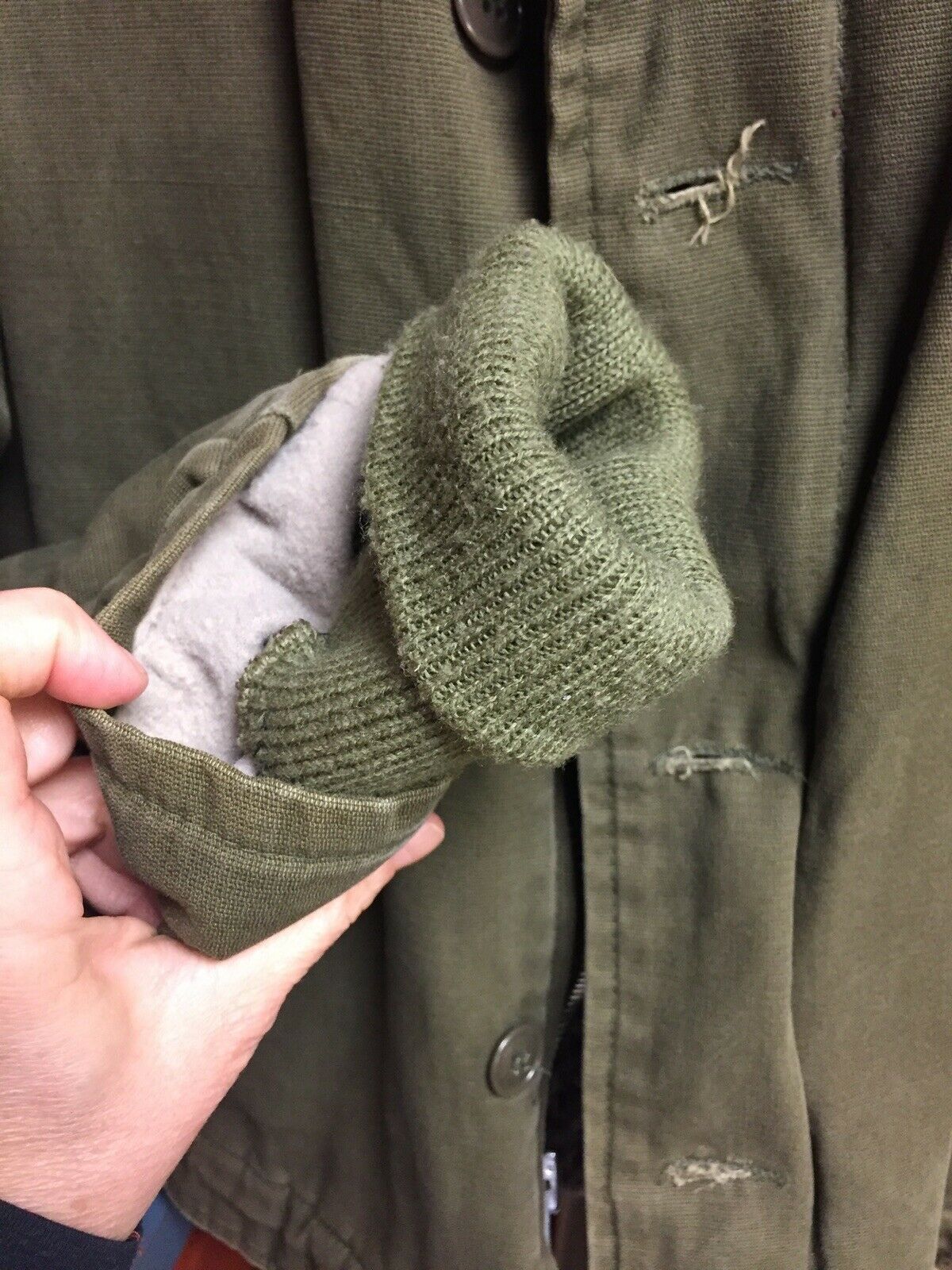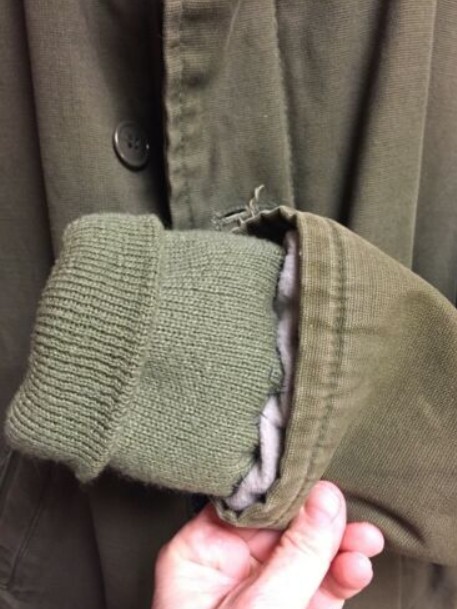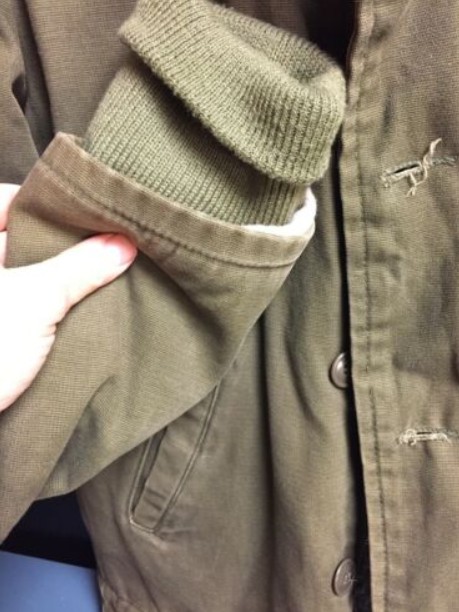 Other jackets of this type do not have the sleeves in this way, so it's not a feature of this model which I believe is the same of the following ones: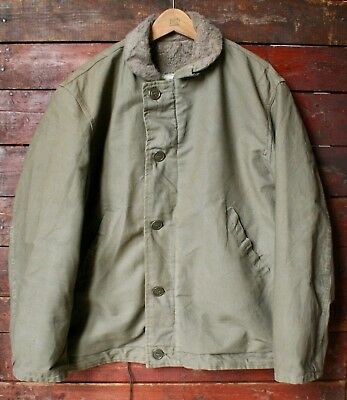 Last edited: