Black leather Vanson jacket Model AR size 44. Beautiful condition. Not broken in but a little creasing in lower arms. Main zipper insists on a snug seating or else can be is little stubborn, but nothing to prevent purchase. It's history is that I bought this locally about 10 years ago from a physician who reported that it sat in his closet for 10 years. It then sat in my closet for 10 years.
Based on the serial # Vanson confirmed to me that it is the AR model manufactured in 2003 and sold sent to a BMW shop in Marin County CA.
Shoulders: 18"
Pit to pit: 22"
Sleeve: 26"
Length from bottom of collar: 27"
Tried to disclose everything I know but happy to answer any questions best I can.
$350 or best offer. Buyer to pay actual shipping.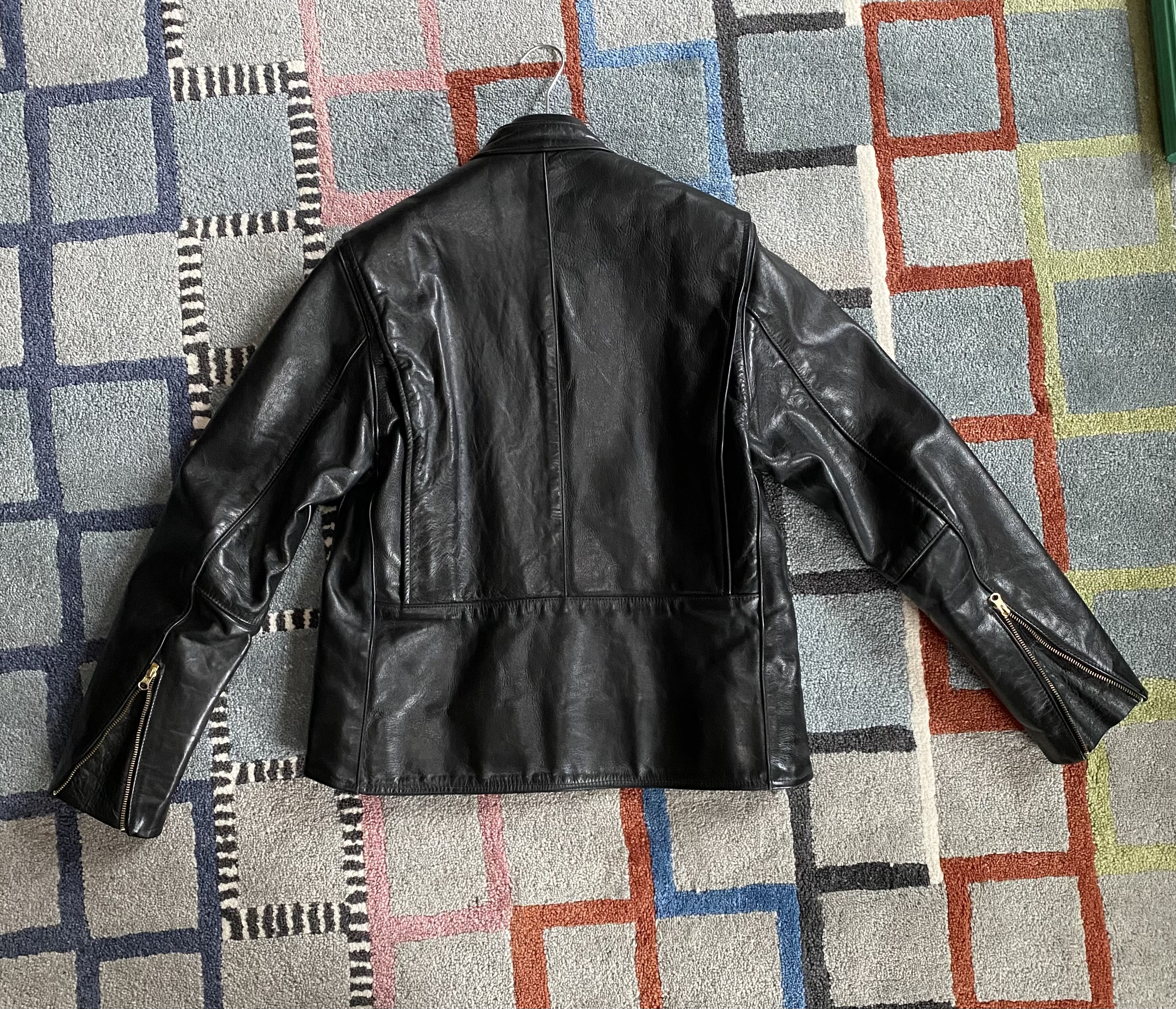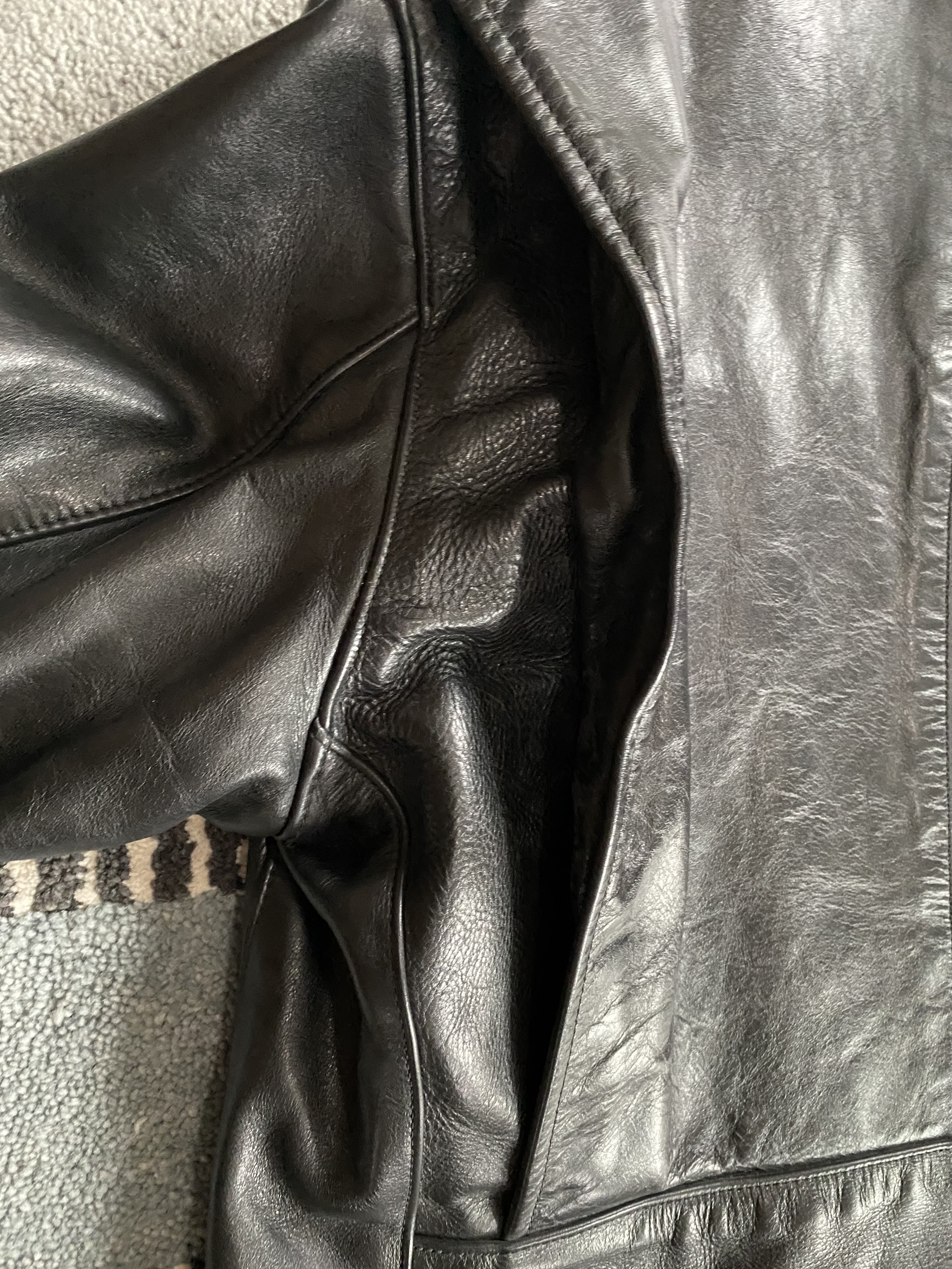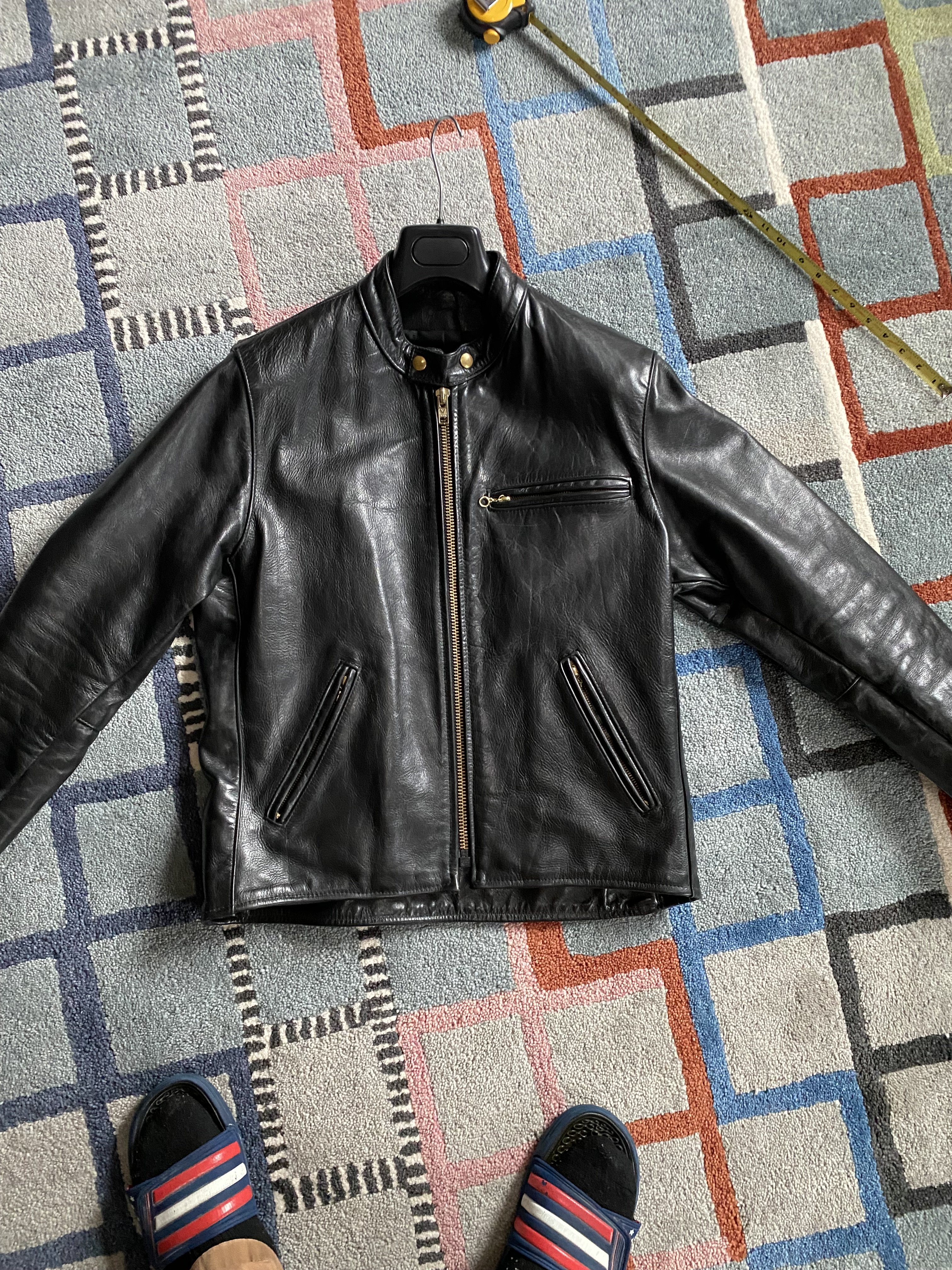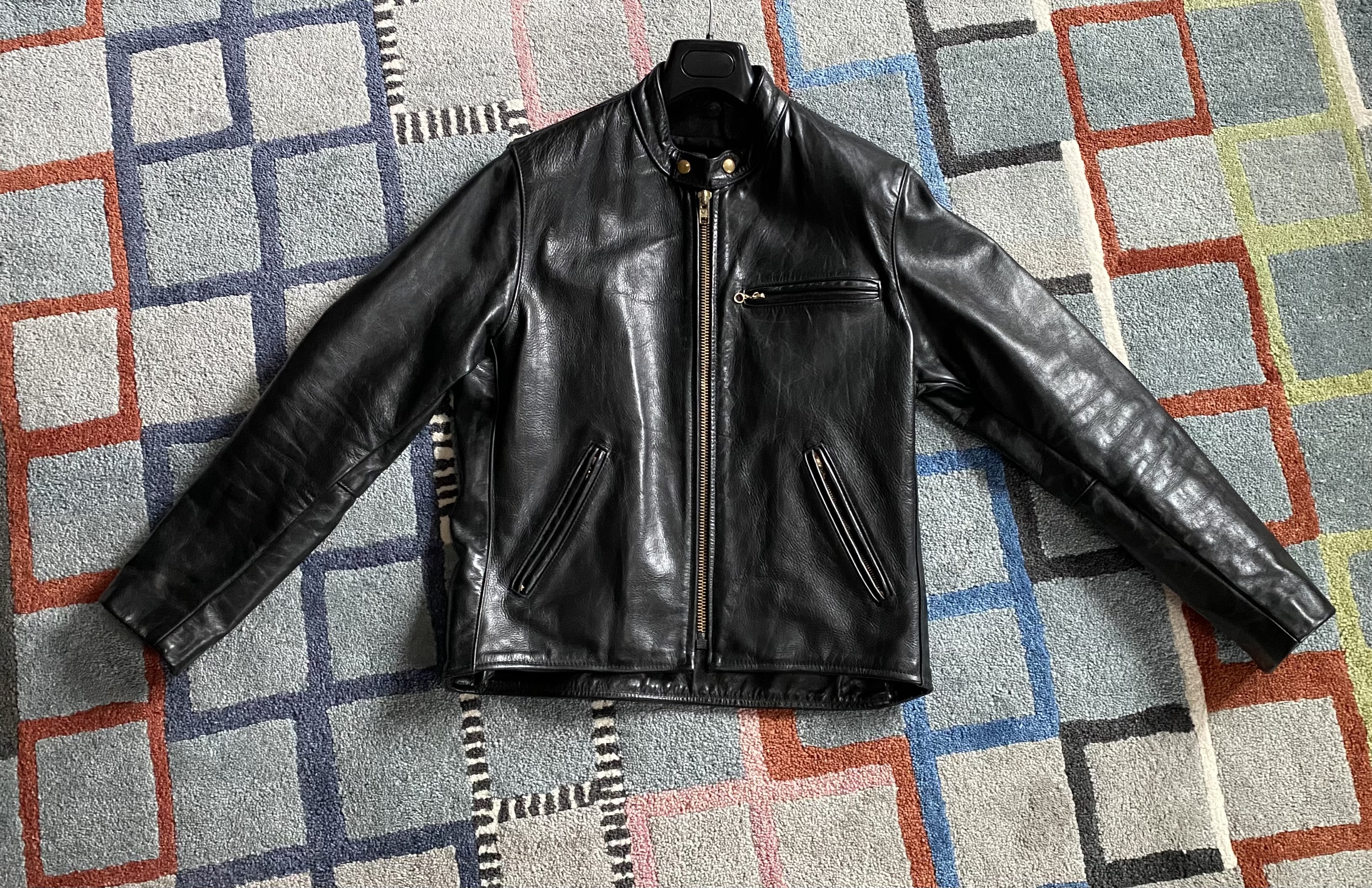 .