Giving you guys first crack at this before it's off to ebay.
Vintage Stetson Whippet size 7 1/2
Not sure of the date on this one. I assume 50's? the price was $10.95 if that helps. No info/reorder sticker inside
Crown 5 1/2" open, about 5" as shaped
Brim-2 1/2"
$550 is no longer available as this is an active ebay listing!
The bad- There is a fair amount of greening of the gold in the liner logo. the liner has some slight yellowing and a bit of color transfer from the sweatband.
There is s smudge on the underside of the brim near the sweatband. I've brushed it with some steam, didn't change it so I've left it alone and it is a very small, very slight blemish. As minor as these things are, it is not a perfect hat so I wouldn't represent it as such and this also reflects in the price.
NOT including the box you may see in some of the pics!
The good-the felt is excellent, easily shaped and responds well to steam. The crown ribbon and brim binding are like new. As is the sweatband. This hat has not shrunk over the years, it is a solid 7 1/2
The pics;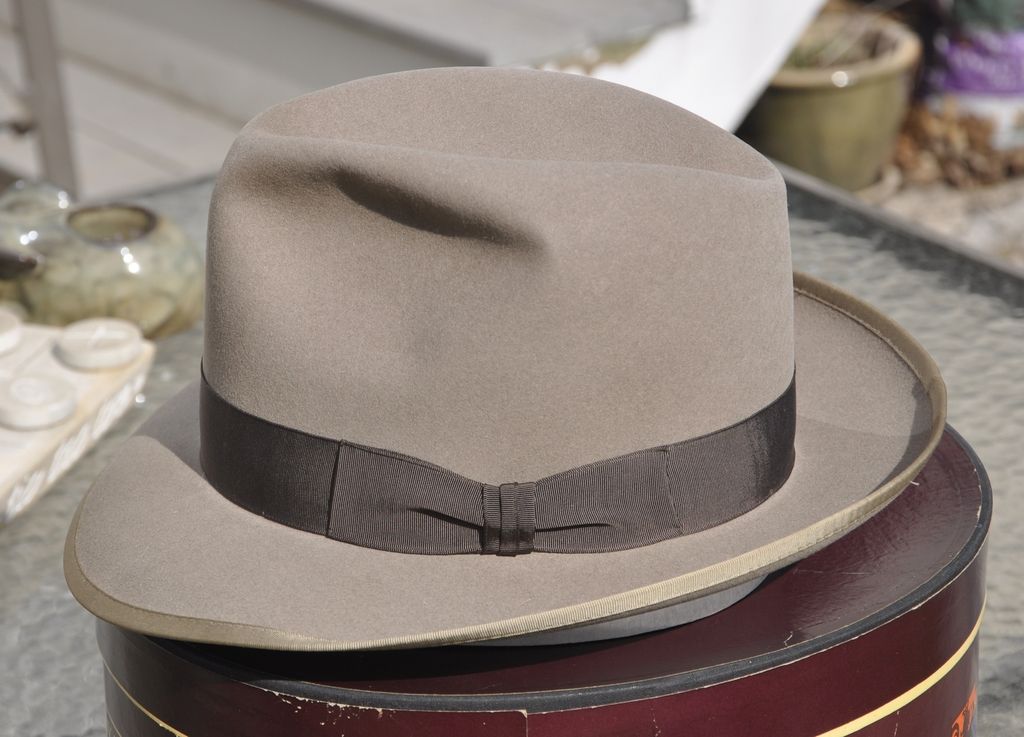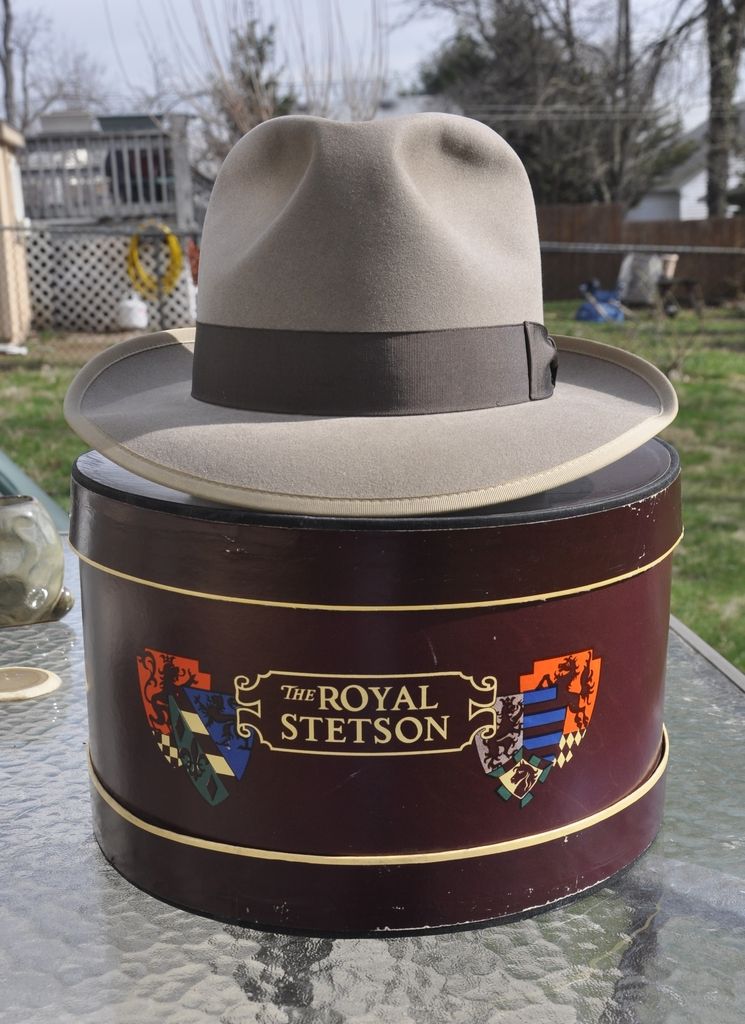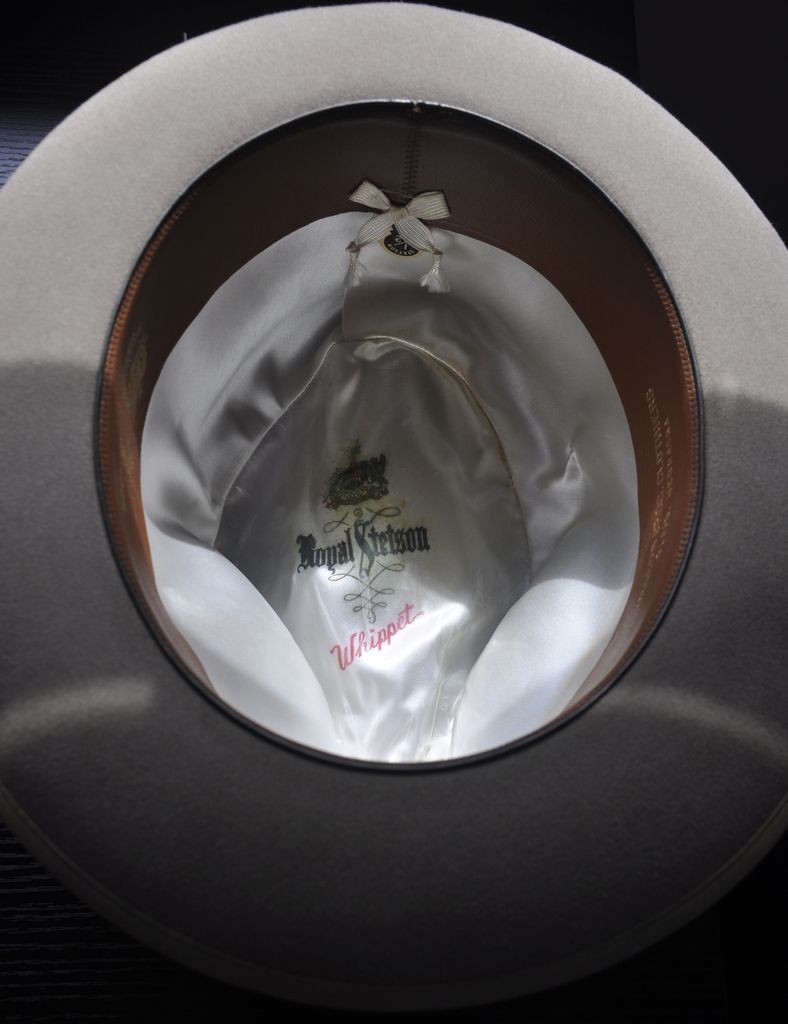 you can see the smudge on the right just at the shadow.
The greening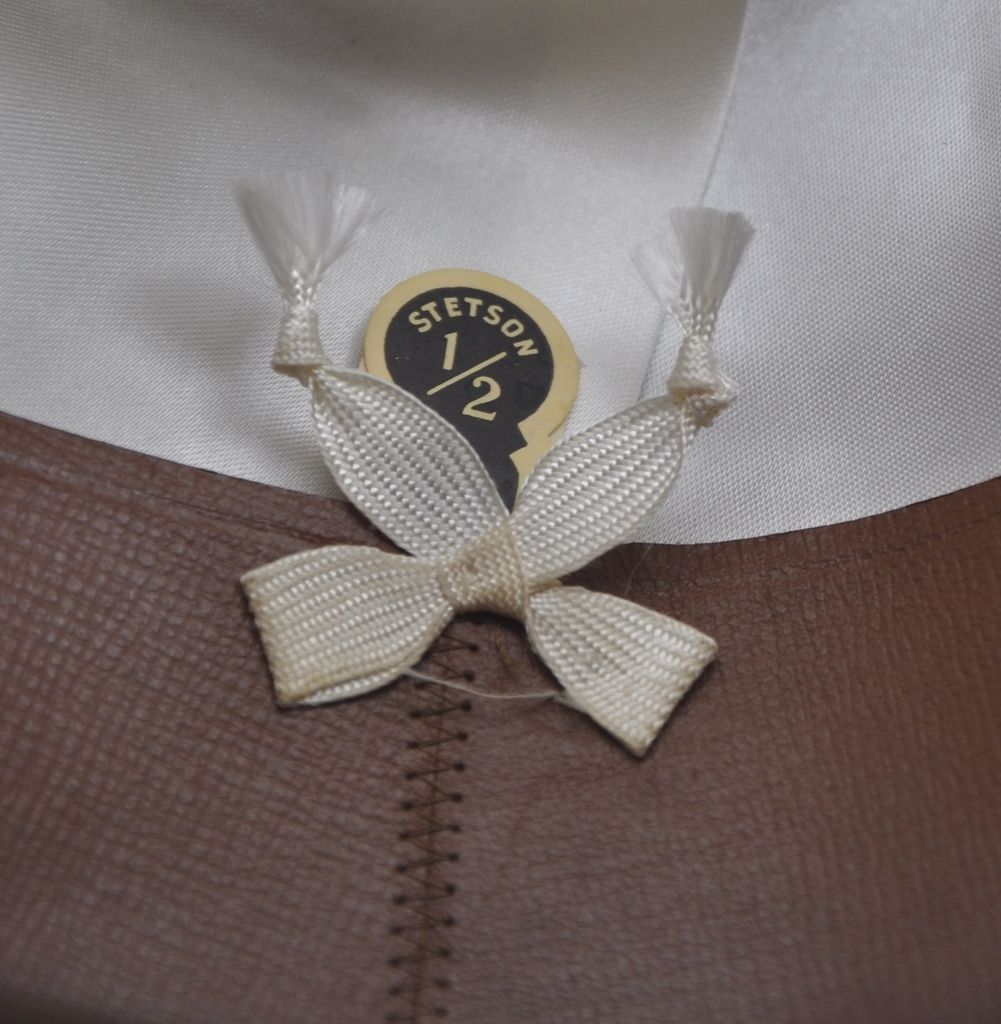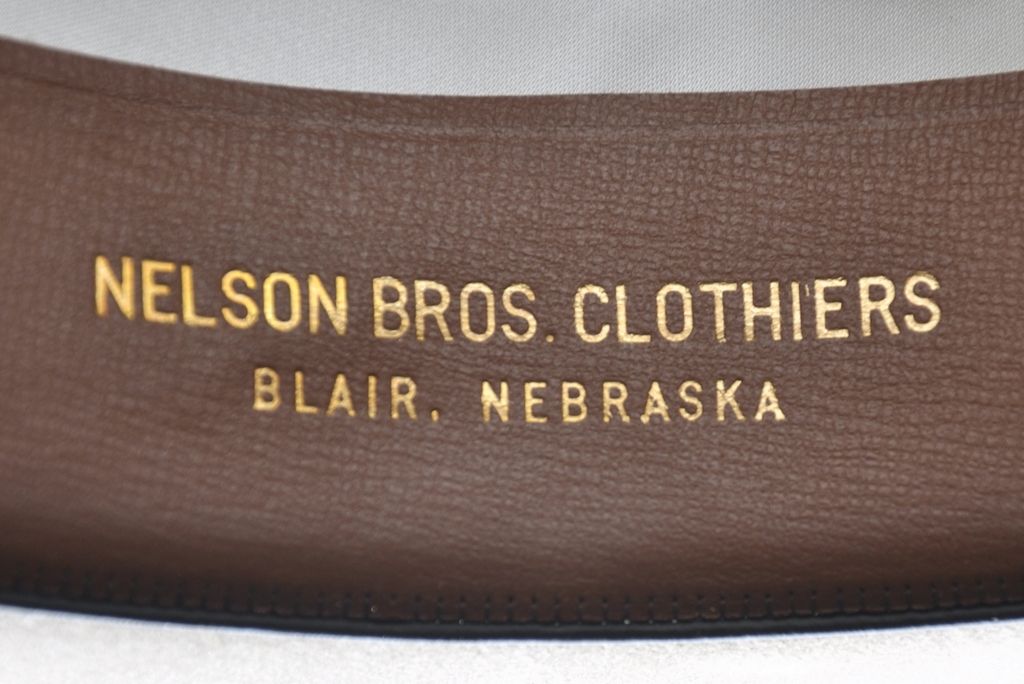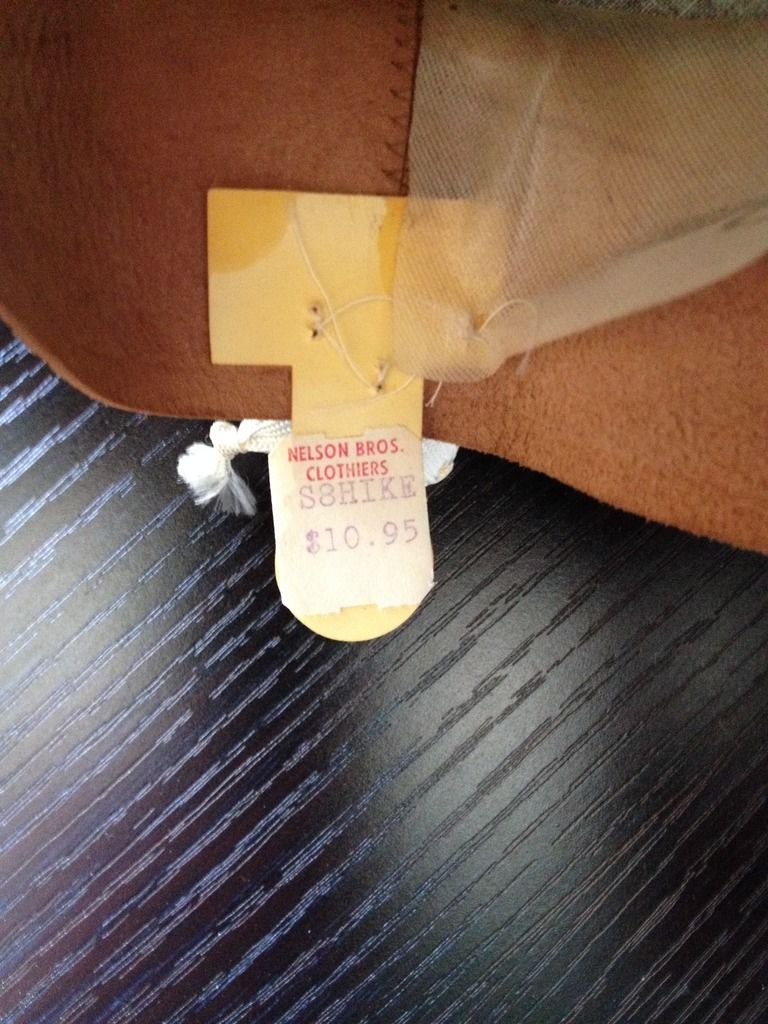 Any questions or any other pics let me know
Last edited: