Black Sheep isn't taking orders at the moment (unless something has recently changed) and his queue has been running over two years. He (Bob) offers options not available elsewhere including hand dyed felt colors.
I believe FEPSA might have bodies in a color that is close. You just need to ask Tim if he has a color that's close and select the hatter. A more economical and VERY fast choice is a rabbit fur felt hat from Agnoulita. Less than $200 (US), free shipping, and you should get your custom made hat in less than 30 days!
Between purple, Byzantine, jewel, plum, burgundy, and wine they probably have a felt that's close.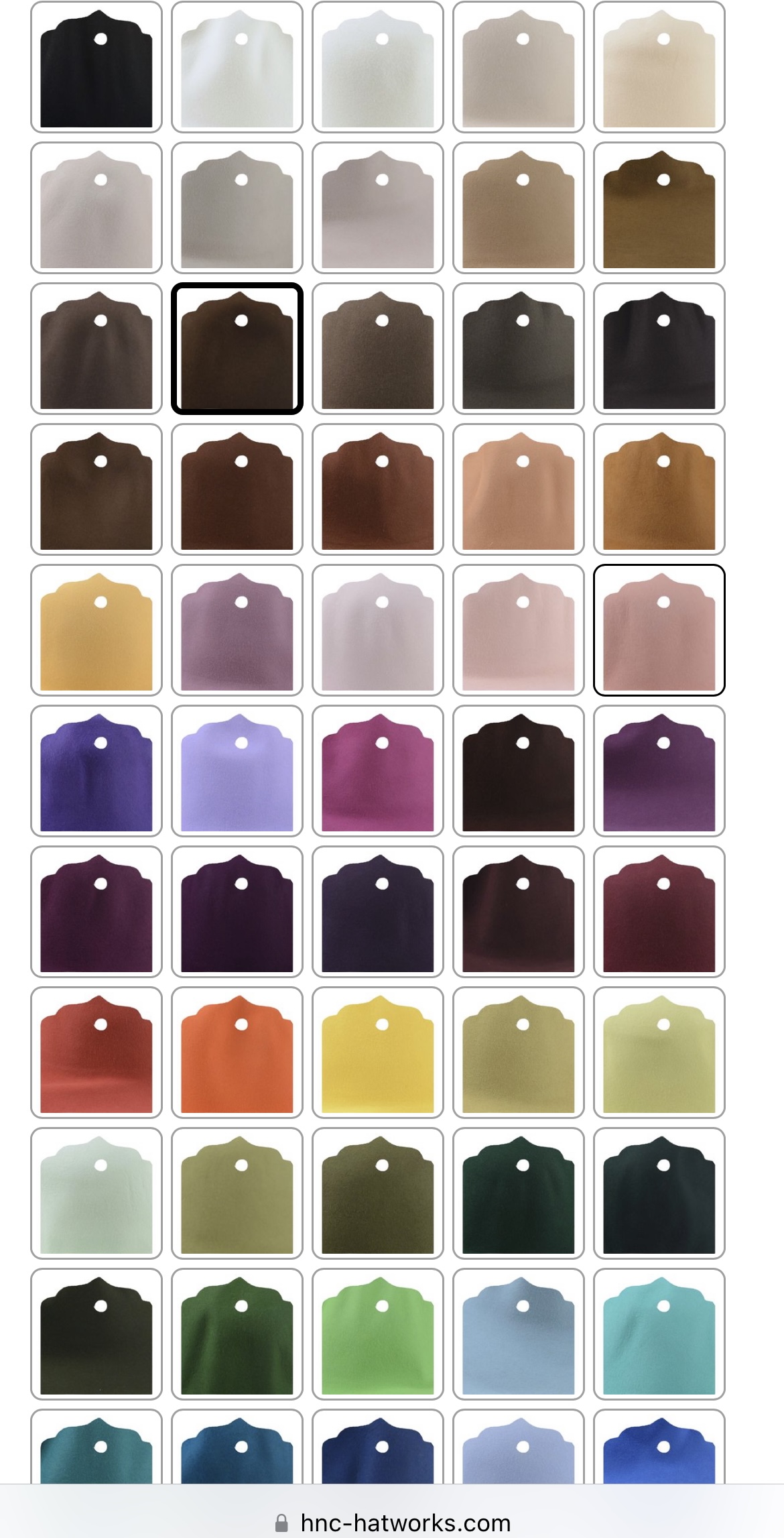 Last edited: