Thanks, Robert. You and Tina were having a great day out by the looks of it. Wonderful!
We had a fabulous day, thank you. It was the UK's hottest day of the year, I really should have donned a straw, but as Tina always jokes: "One has standards, you know."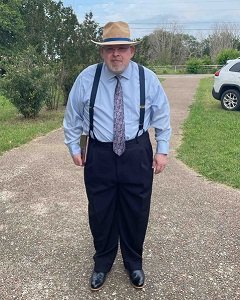 Resplendent for Sunday service Bill? You never fail for Sunday best.
Looking fabulous as usual, the two of you.
Praise indeed, all I could get out of Tina when I showed her was her customary: "Aw shucks!" Take that as a thank you.