*Update* - this is a Route 66
- maybe we should call this the Aero Route 66 Thread.
So I stumbled across this Cordovan "size 44" Aero a week or two back on ebay. Original owner was selling it, with dimensions but rather few details. Apparently is 3-5 years old now.
It is FQHH in Cordovan, which is one of my favorite hides. The lining looked new (lightweight wool tartan) and the outside only had a few scrapes and scratches for wear, really not even broken in yet. I bid & won it, and have started putting it to use now.
I have reviewed Aero's website, as well as Thurston Brothers and I do not see something close to what this jacket is. It has elements of several other jackets, just brought together in a unique way here. Maybe it was a pattern test for a new style of jacket? I like it a lot, just curious what the Lounge thinks this may be:
Rear outer kidney panel and small action back cutouts (like 4-pocket Cafe Racer)
Waist adjusters, mounted low
Windflap - not often seen on an Aero
Button type throat latch
Only two handwarmer pockets
Sleeve adjustment straps similar to the Wayfarer
Built as normal cut not slim-fit
Very little taper in the body
Highwayman or 30's half-belt collar (larger than some)
It is also well appointed inside with moleskin lining in the sleeves and a really interesting pattern of tartan in the body, all with very minimal wear.
Photos: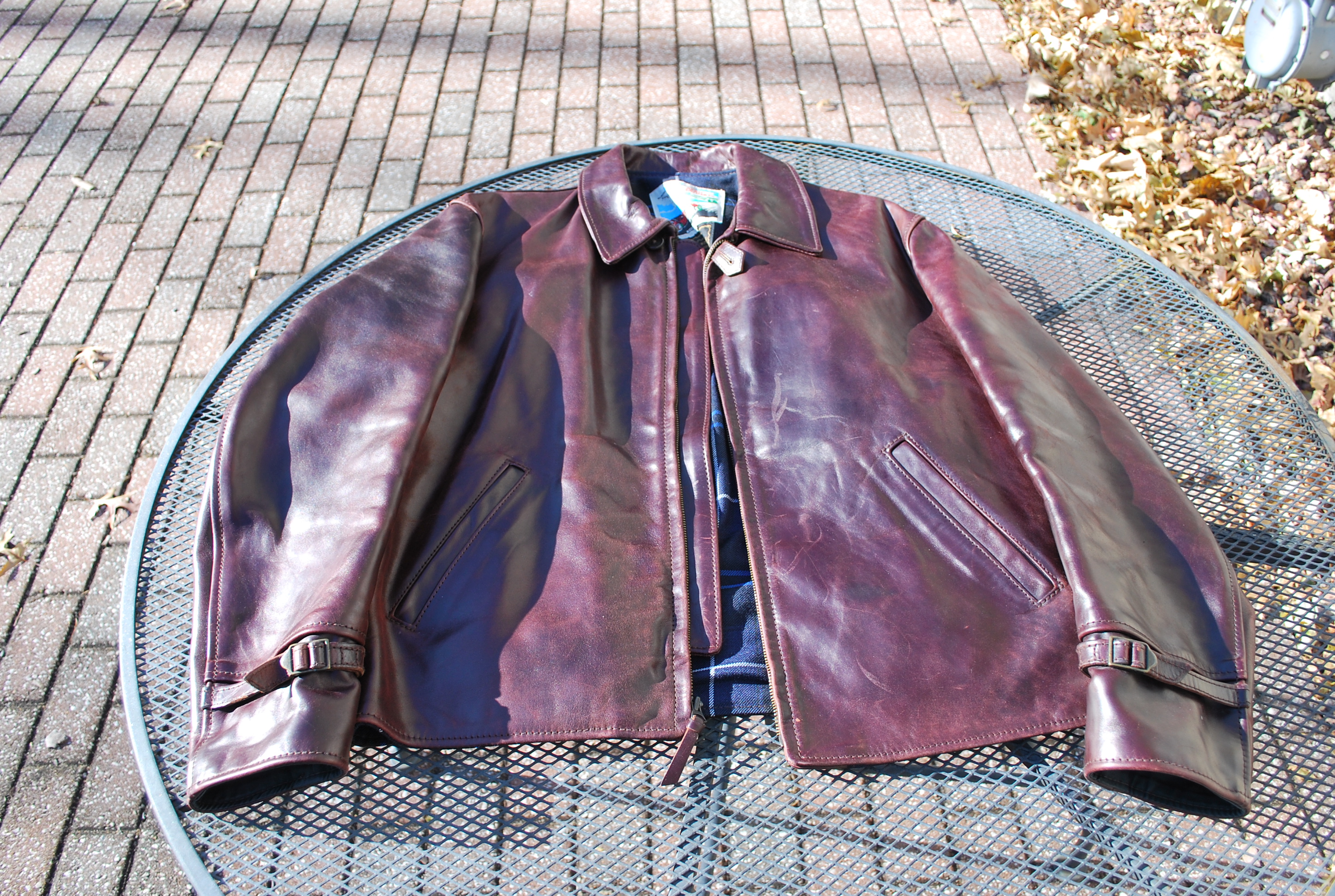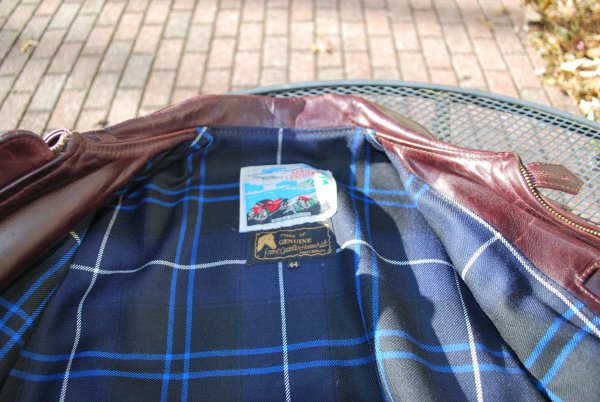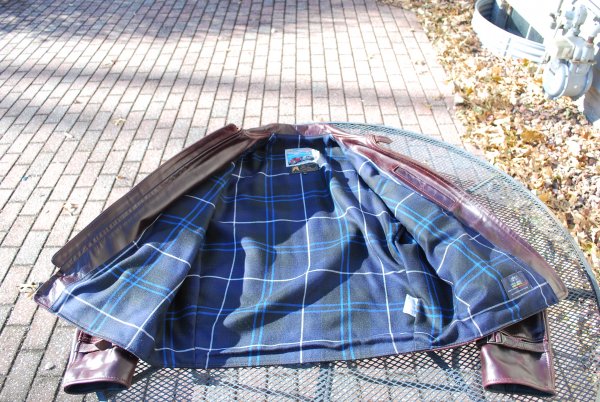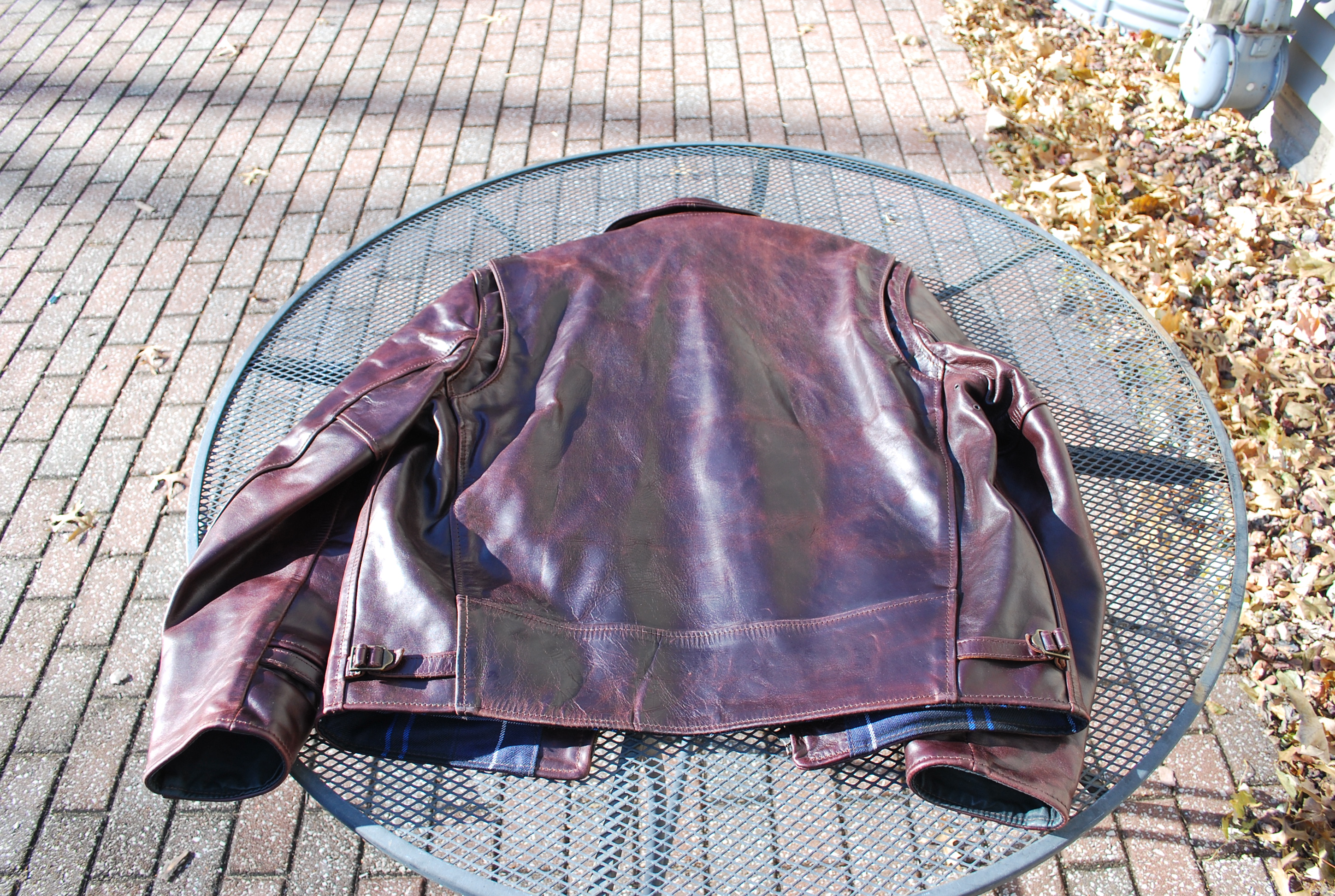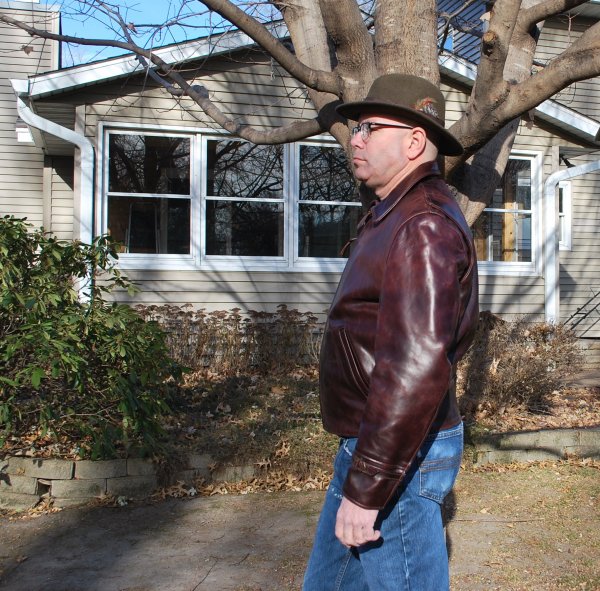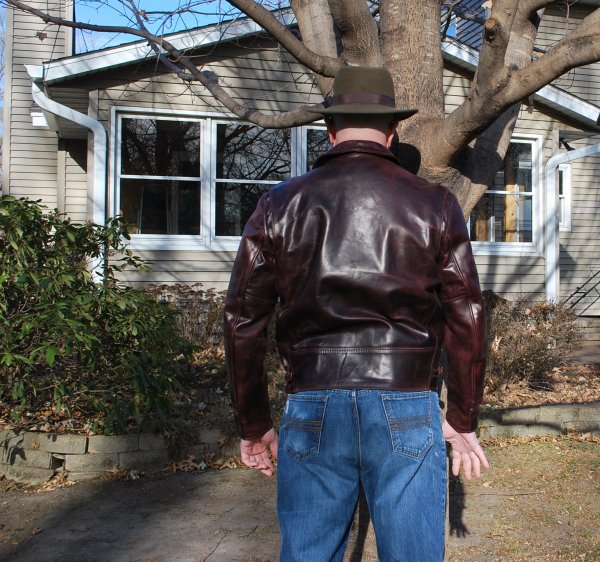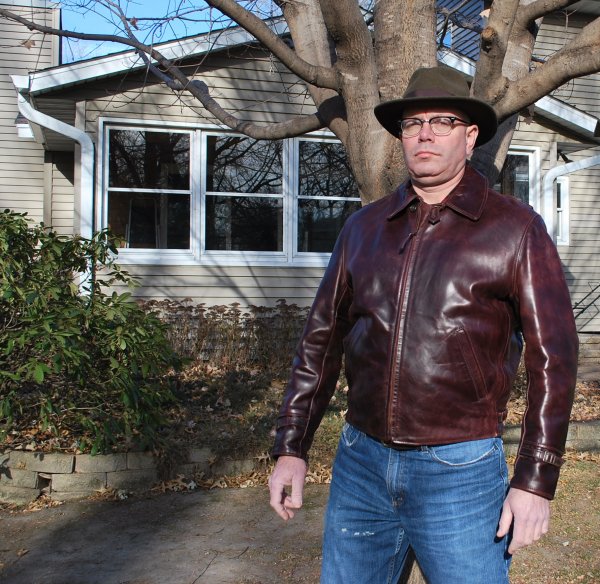 Last edited: