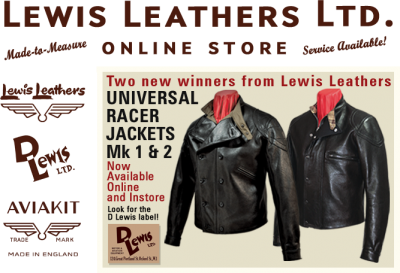 Hi,
I own LL universal racer MK2 in sheepskin and I just love it.
The texture of the leather is sublime and the lightweight feature makes it a very versatile jacket.
But the durability and lifespan issue kinda bother me.
Sheepskin is often referred to as 'leather for fashion jacket', 'supple leather but not so long-lasting'.
Is it true that all sheepskins are not going to last more than 20 years even with a regular care?
The sheepskin LL offers is actually as thick as 1~1.2mm and quite substantial. I know it is no match to HH in terms of strength and durability. But I still hope it's going to last long.
What is your opinion on Lewis leathers sheepskin?
Any experience with vintage LL jacket in sheepskin?
Or should I buy another MK2 jacket in Horsehide?
Thanks a lot!