Happened to snag a deal off the Whites River ebay store last week, and these just arrived today. Very happy with them so far. Photo will tell a lot better than tons of words initially, as these are quite custom boots. There is a tag inside of RJL Ltd, I do not see these on the RJL website:
https://rjl-ltd.myshopify.com/collections/clothing-shoes-accessories-mens-shoes-boots/whitesboots
Here's a shot of them: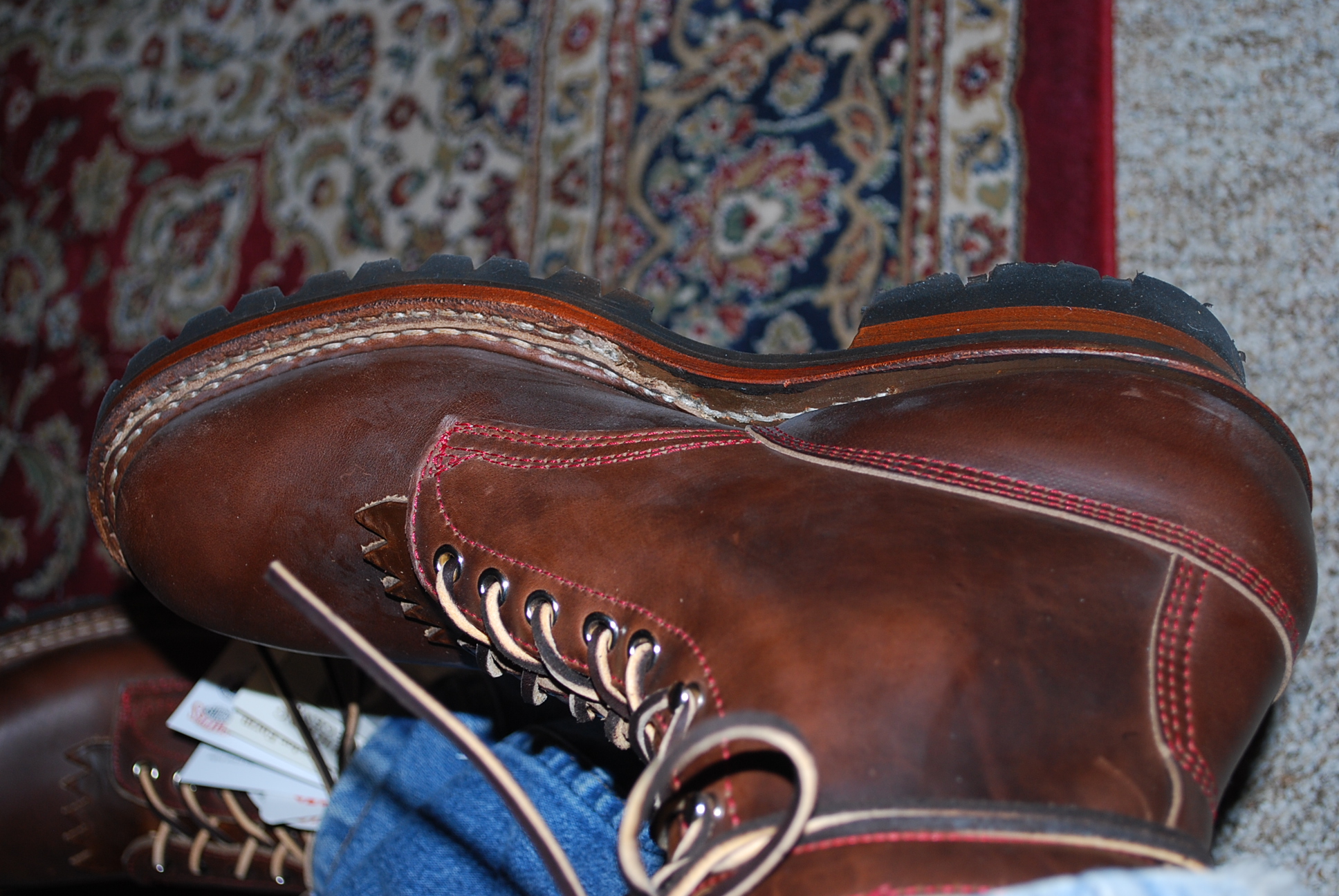 So as a little bit of background, I first tried on a pair of White's Boots that were Smoke Jumpers, and in rather dilapidated shape, back in 2015. It was my first experience with a quality lace-up all leather boot that was not a Red Wing. Prior to this, most of my boots have been Red Wings. The primary feature I noticed was a prominent arch support, which my feet need. Whereas most of my prior boots required insoles to attain much support.
My work occasionally requires me to travel and climb around on machines, in fields, mines, construction sites, etc. So while this pair is certainly more dressy than most, I have accumulated White's and Hawthorn boots of several styles. They fit snug, they have a deeply supportive, hand lasted feel (90% are hand lasted in Spokane, WA).
What I did not expect to find are these highly modified Smoke Jumper boots that are shorter, made of Horween Steerhide, with red stitching, brown leather stacked heels, with nickle hardware. This is wound a lot like recent Leather Jacket order, isn't it?
I will enjoy breaking these in, but it'll be a while before I can bring myself to actually work in them.