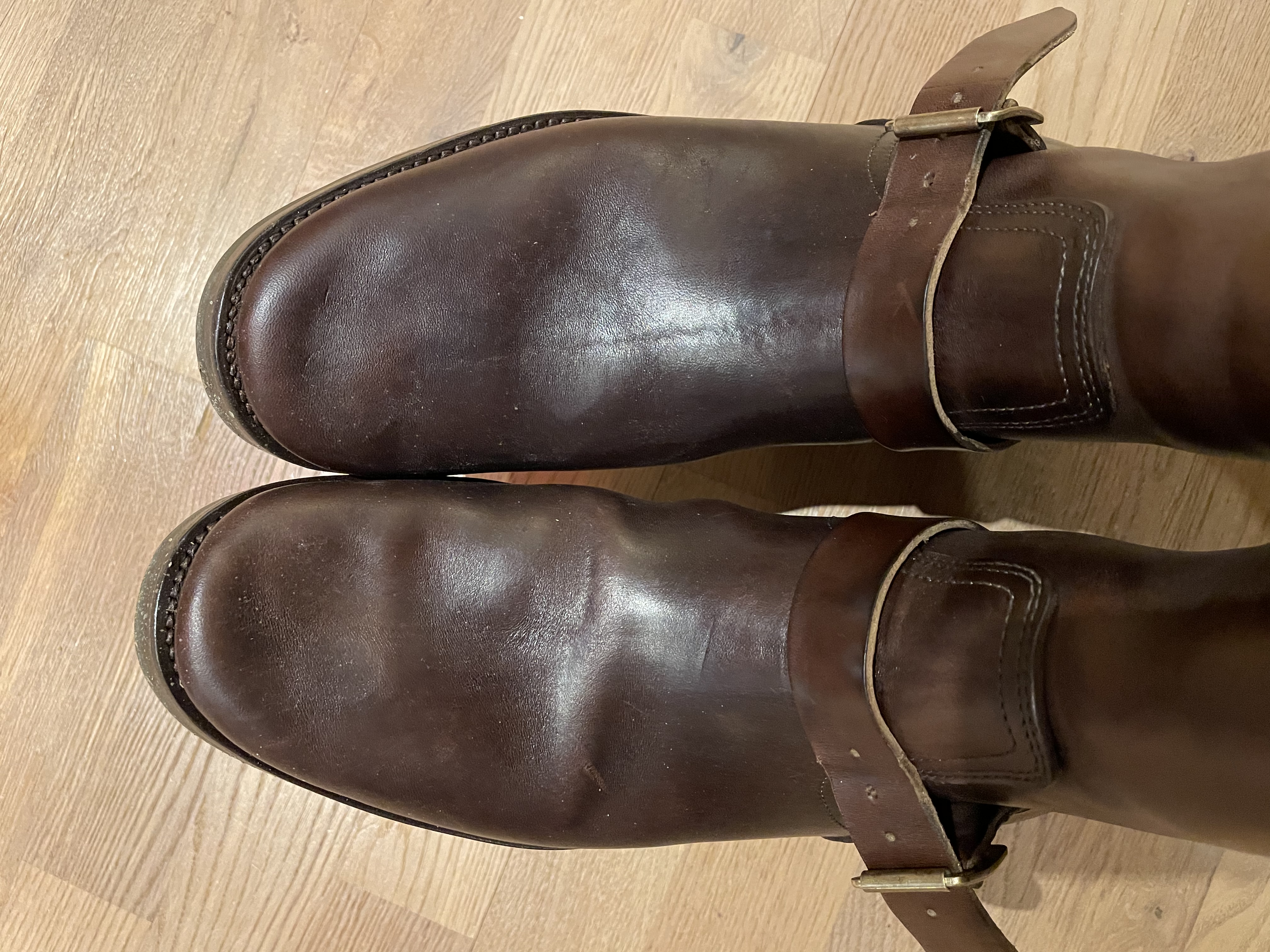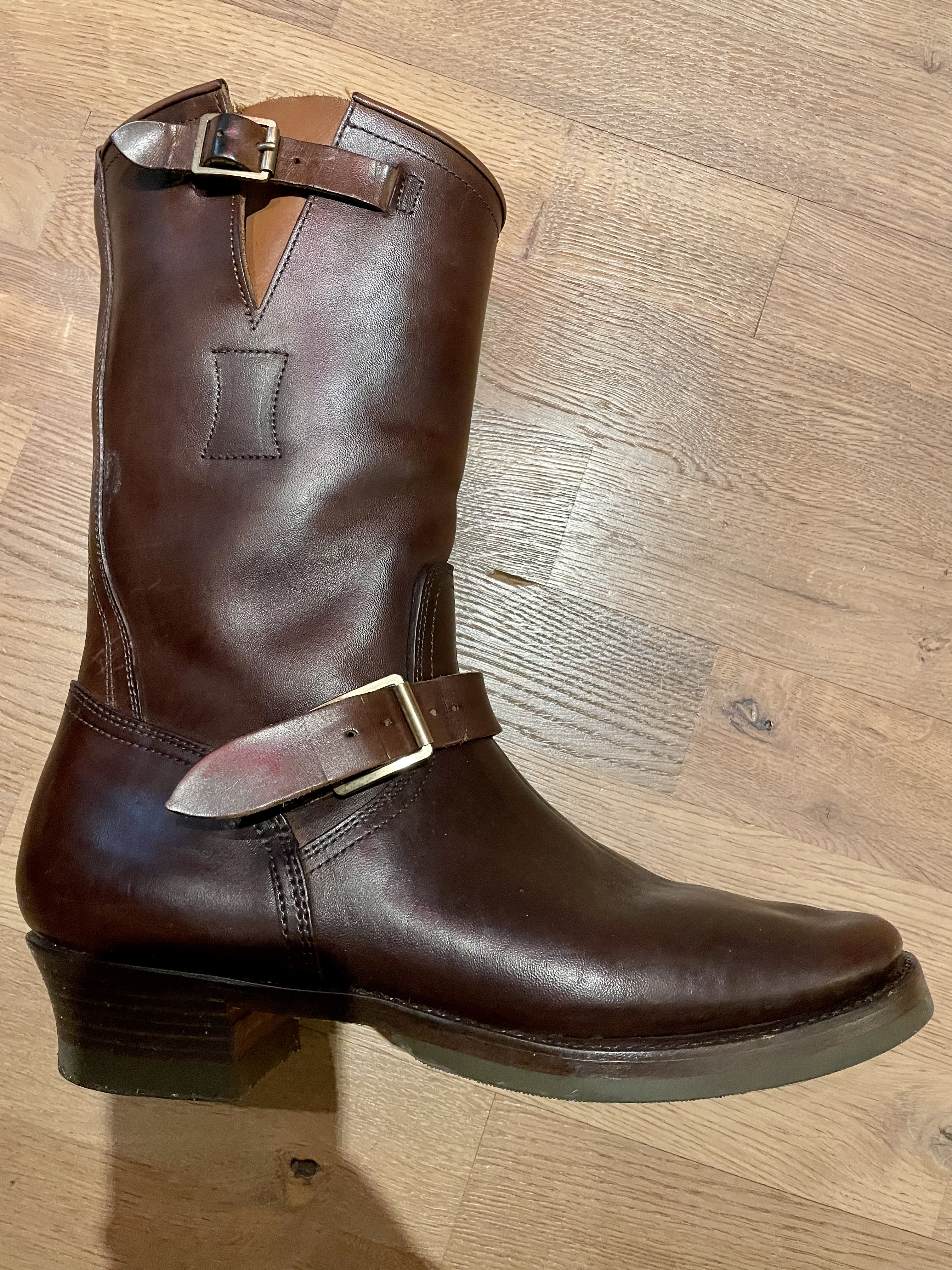 I got these Clinch engineers last week from last batch of BSW Marketplace.
i might sized too big. That's why I want to swap for same boot in US10 / Clinch11.
These are the brown overdyed hh in US10.5 / Clinch11.5 (11H).
Made on CN-S classic narrow last. I don't want a CN wide last, on only the CN-S.
Worn 4 times for small walks only due to home office. I love these, but want to try 0.5 smaller.
Located in Europe.
Last edited: