WW2 US War Correspondent collection/impression
Hello all, just joined this forum, pretty neat stuff! I have a lot of other US 1940s and WW2 stuff, but my War Correspondent collection is something I'm pretty proud of as most people don't collect this. These are only a few photos, as I have a lot of items I haven't documented yet: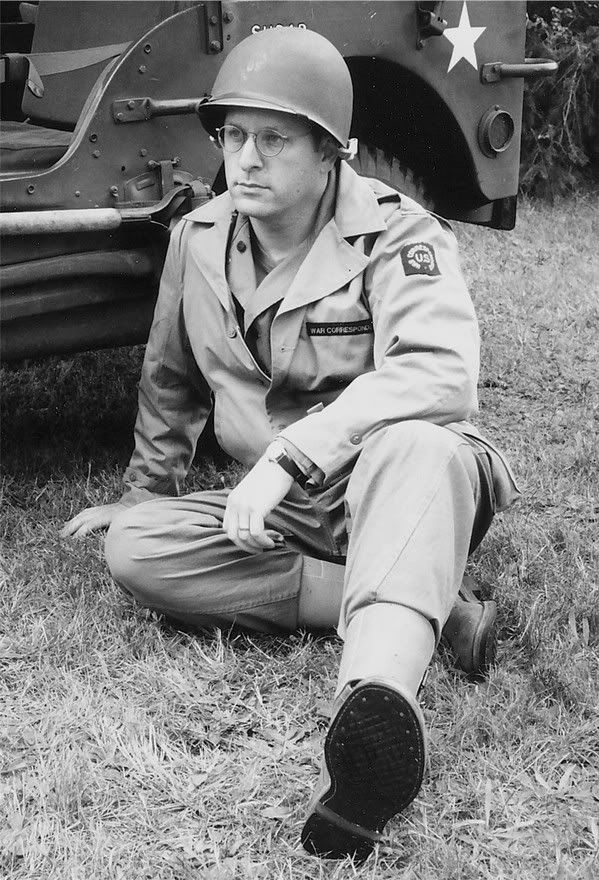 My ETO Class A impression: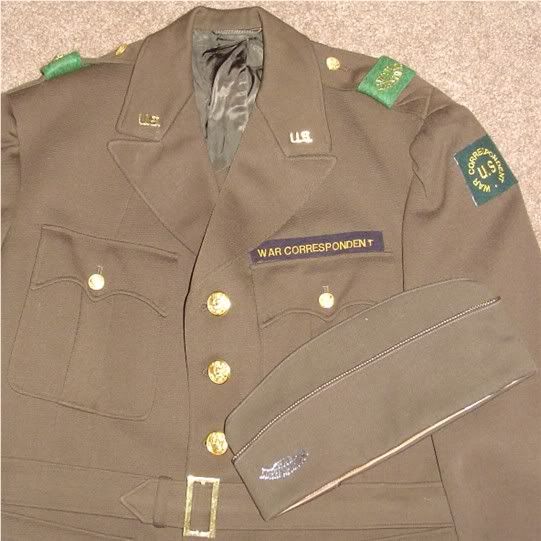 Displays:
My typewriters and original manuals:
I have more stuff than this that I haven't gotten good photos of, like most of my paperwork, as I have several original photographs, letters and even a few original ID cards from correspondents. I'm also the Western US coordinator of the international WW2 correspondent re-enactor group.
I'd also scan in some items from my substantial Bill Maudlin collection, but there's too much to fit into a few photos. If you've ever seen the show Mail Call where they talk about Bill Mauldin, I'm the guy there discussing his life. I've written and consulted a lot on his works over the past few years.
So, why a correspondent? Well, I grew up doing Civil war re-enacting and got into WW2 in the late 80s. I used to do displays and re-enacting of the usual Paratrooper (82nd, thank you very much!) and leg infantry stuff you see everyone else doing. I still have a very impressive collection of "killing stuff," and all that, but I guess I got tired of lugging it around, especially when most folks have all the same stuff anyway. It's really funny when I display stuff and some knucklehead comes up to the one of the other guys (or gals) in the group and accuses me of being a pacifist or something or someone who didn't feel worthy to dress like "a real soldier." They're always reminded I was an active duty Army Captain in real life, unlike most of the other people in the group dressed like the 'killers' who never served in real life. That
always
shuts 'em up! lol
My main impression is made to look like AP artist Howell Dodd who was in the 30s and reasonably similar looking to me (but a little thinner though). In searching through the site I have seen some familiar faces as people into Correspondent stuff is a small community.