This vest is incredible. I bought this about a year ago and wore it very little, yet the grains are popping like firecrackers.
First and only owner, I paid about $800 and waited over a month for delivery from Japan to California. I'm letting it go at a steep loss to me because I have other leather vests that are moving into my rotation.
The teacore leather reminds me very much of a Shinki hide, with its durable but supple feel. The stitches are great. The beautiful red lining is in EXCELLENT condition (of course, didn't get a lot of wear). The black teacore horsehide and red lining combo is eye-candy, draped casually on your arm or worn on your back. Seriously, be ready for a lot of compliment.
*EDIT to add size and measurements:
Label size says "40." Please keep in mind that the P2P on vests can be typically a smaller measurement because there aren't sleeves to restrict movement. I personally wear jackets with P2P of 21" to 22" comfortably, and this vest fits and zips me all the way with complete comfort.
P2P 19.5"
Shoulders: 15.25"
Back: 24"
$295
Pictures just taken today: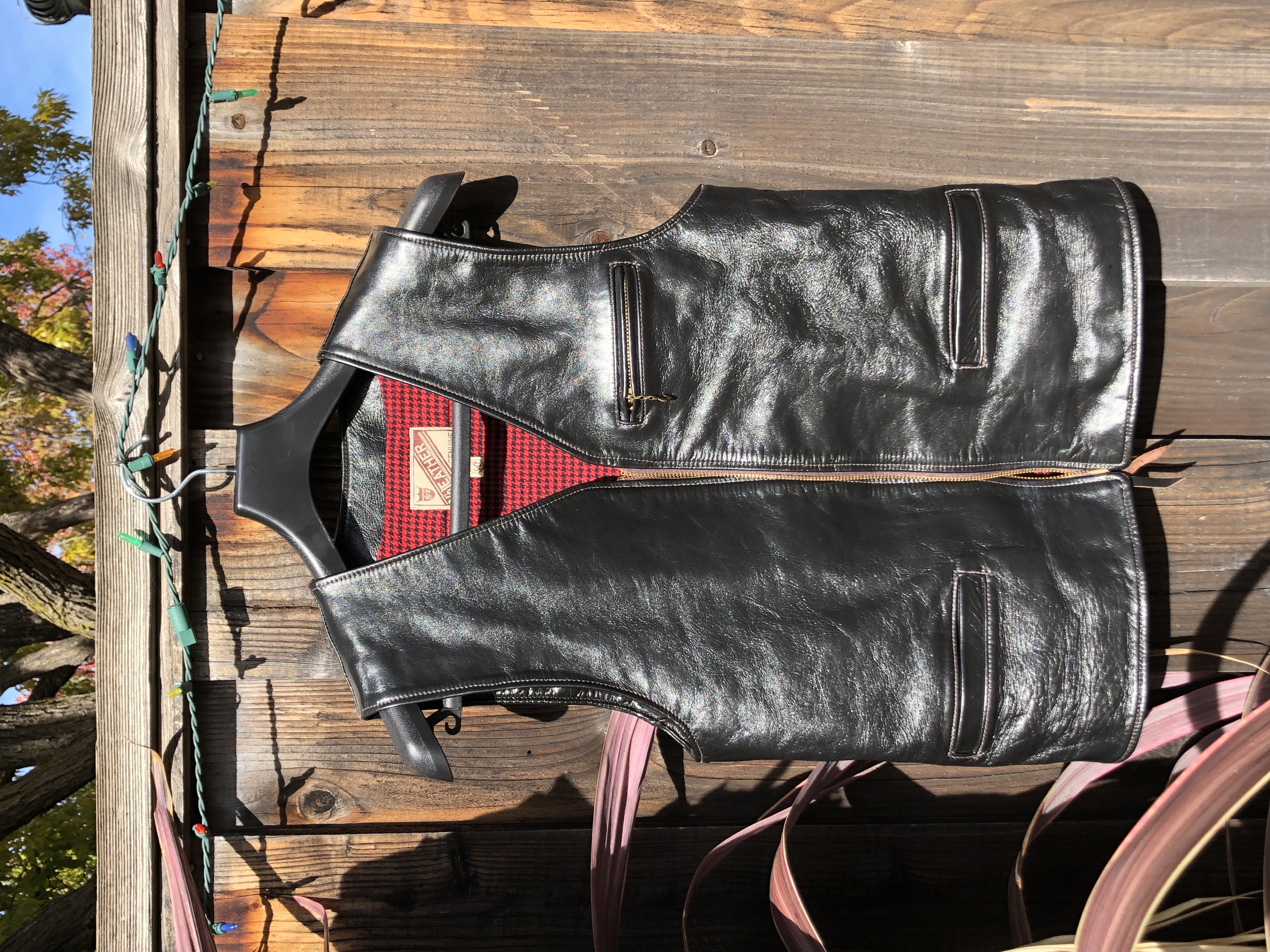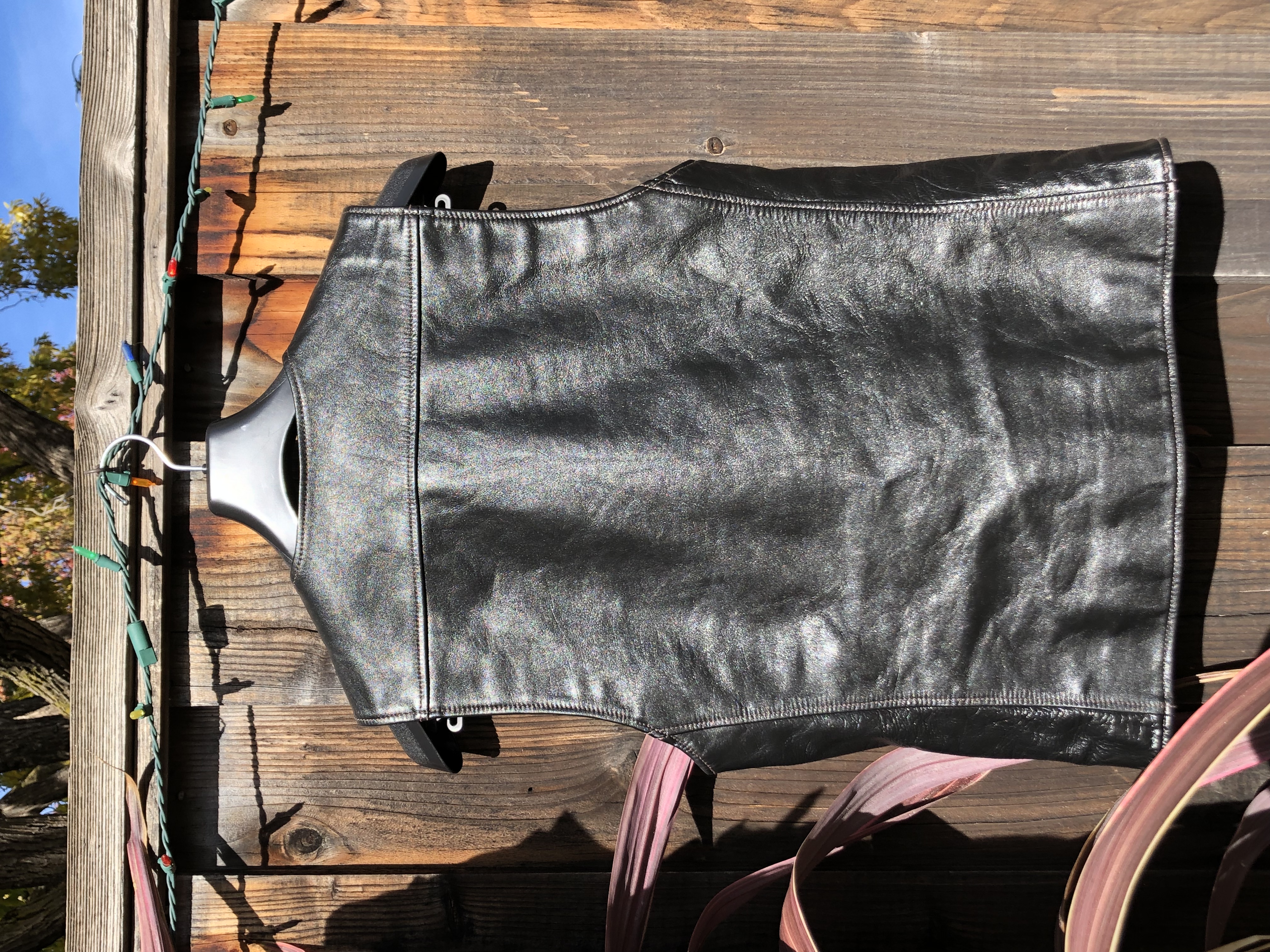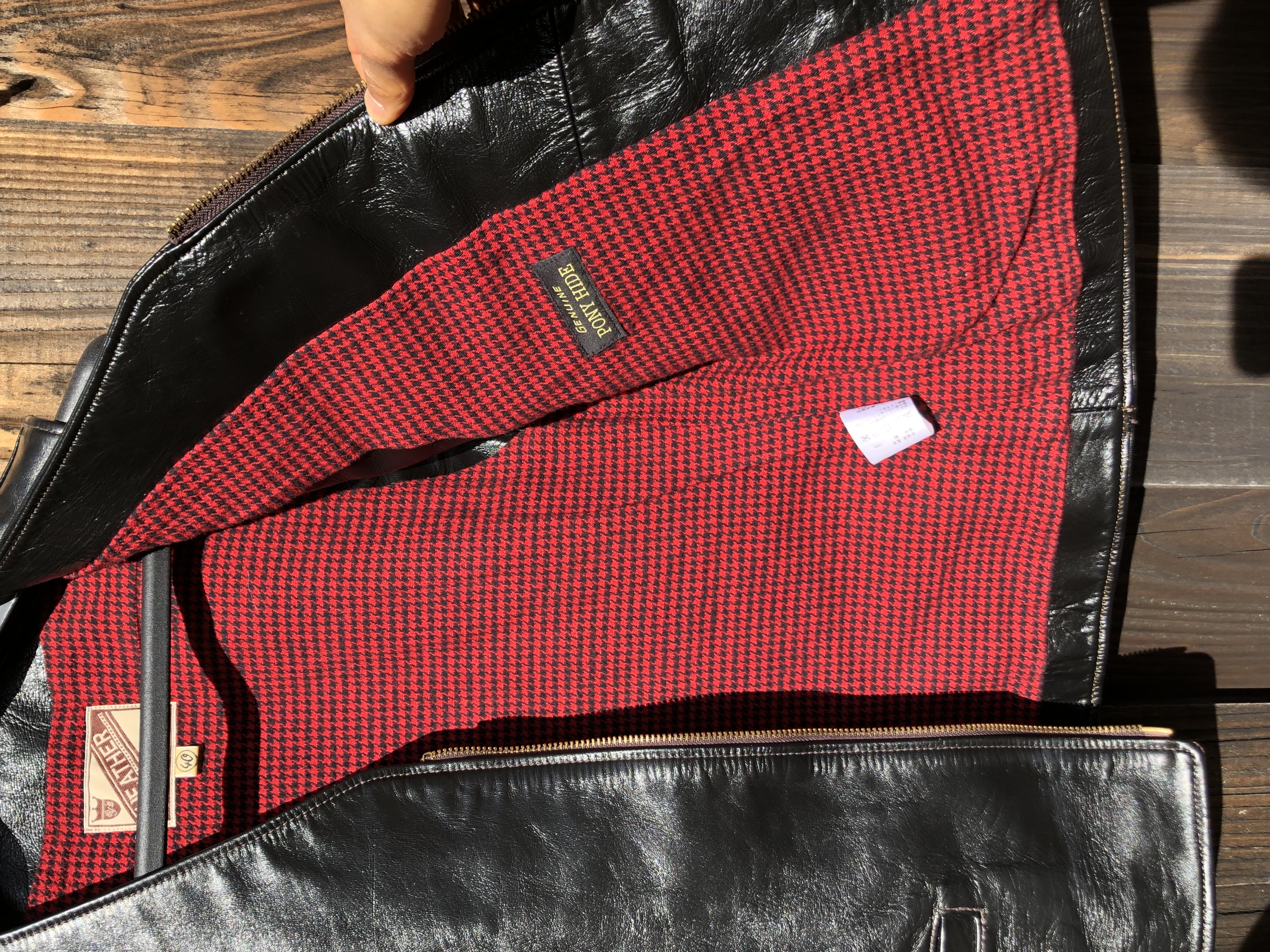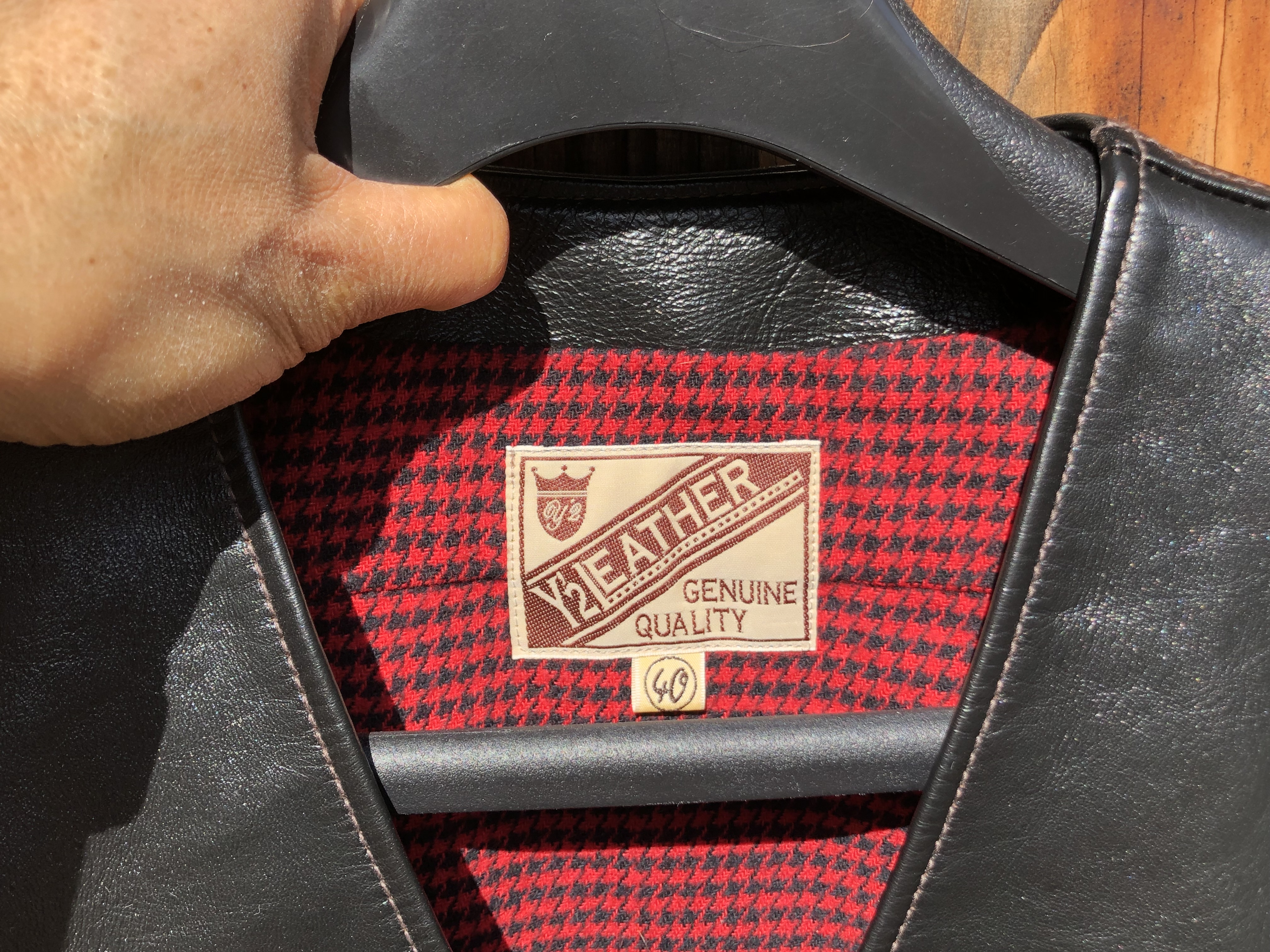 I've done plenty of successful deals here.
Please message me here, or email me at:
Leansaloon@me.com
Thank you!
Last edited: