I'm hoping a few of you forumites will be willing to share some photos of your favorite room. You know, the room in your house where you feel most comfortable, surrounded by your favorite stuff. A treasured collection, some family heirlooms, a quiet place to read, work on hobbies or listen to music - a place to just feel good.
Here's mine. Just a tiny extra bedroom but it has all the stuff I need to listen to or play music, read, or take a nap. Except for a few family heirlooms - the regulator clock, hula lamp, & croquet set, most of the items were picked up at thrift stores for under 5 bucks. It's a little dusty and verging on the cluttered but hey, that's what favorite rooms are for - a place to relax.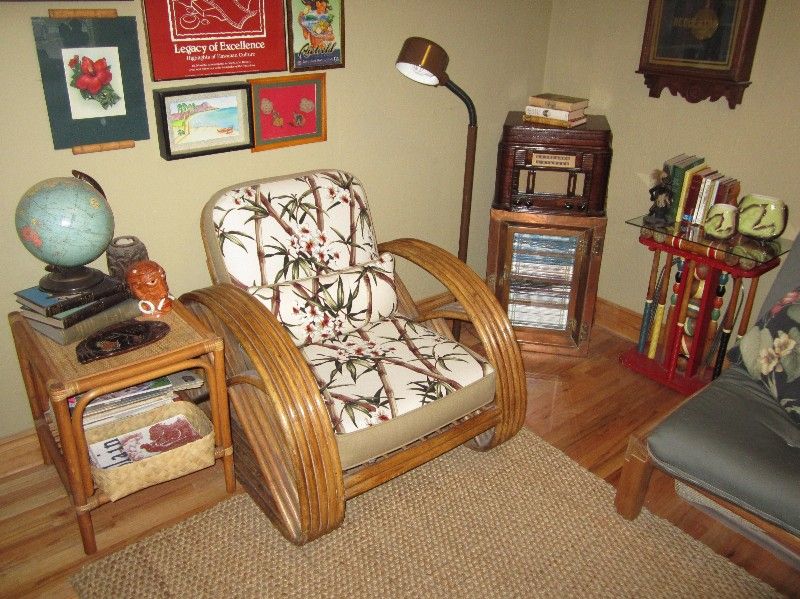 A favorite chair to read in, something to listen to tunes with, & a futon for taking a nap.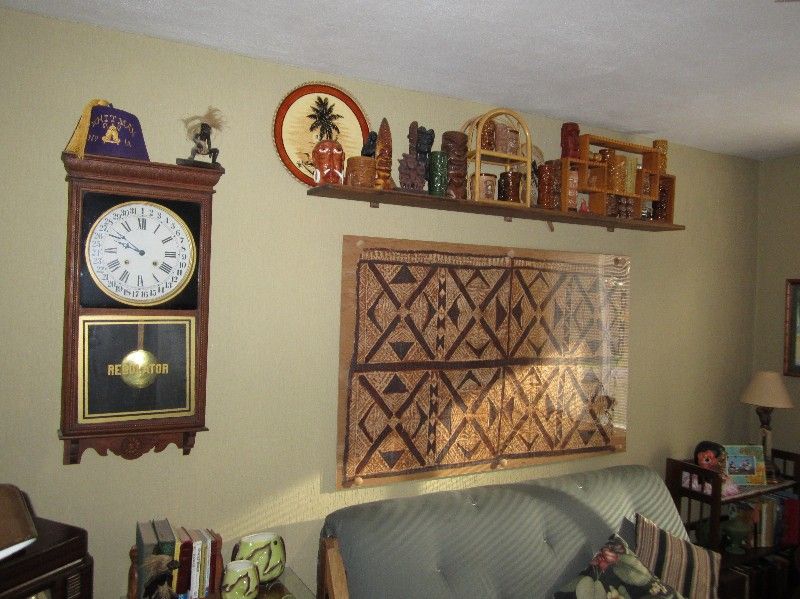 My tiki mug collection.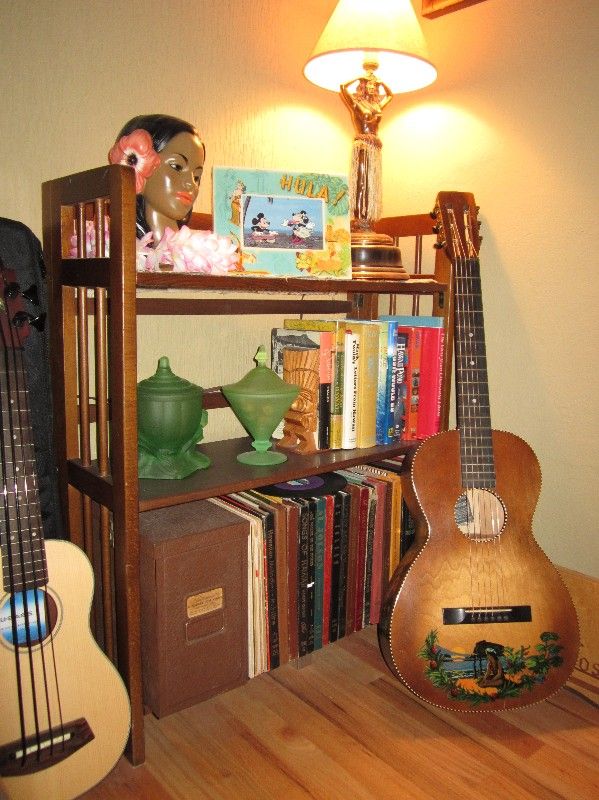 A few books & my 78s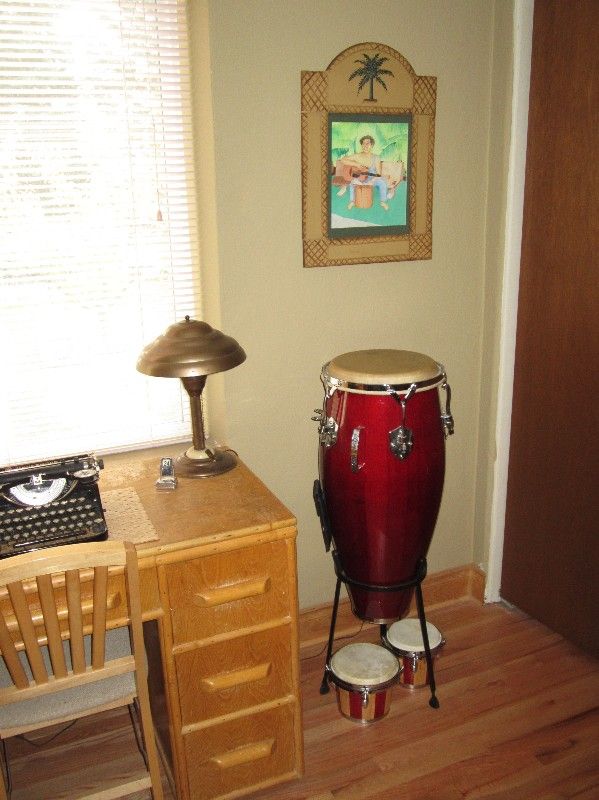 The desk, in case there's bills to pay.
For inspiration, some of my musical heroes looking down from on high.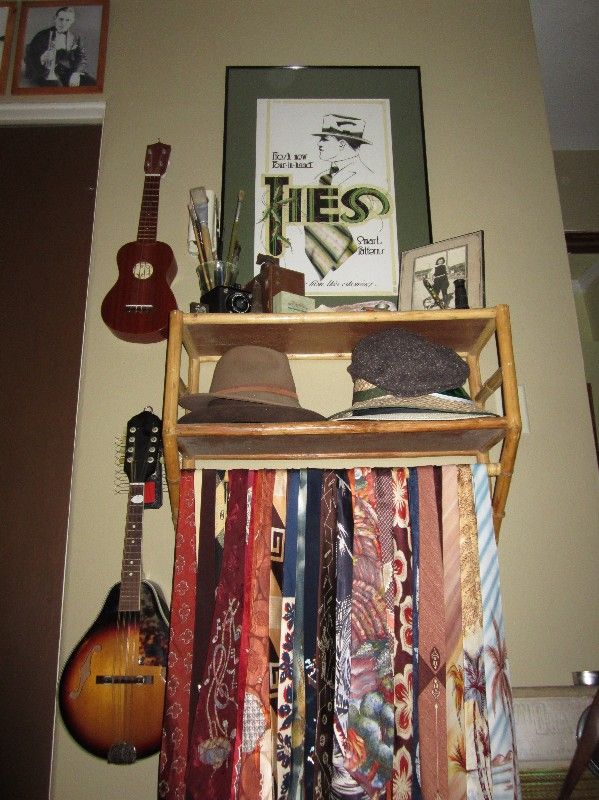 And lastly, a place to grab my tie and hat before heading out the door.
Sorry for the long post. Please feel free to be as lengthy with your photos.