Offering my Aero Highwayman for sale. Tag size is 36, but due to the known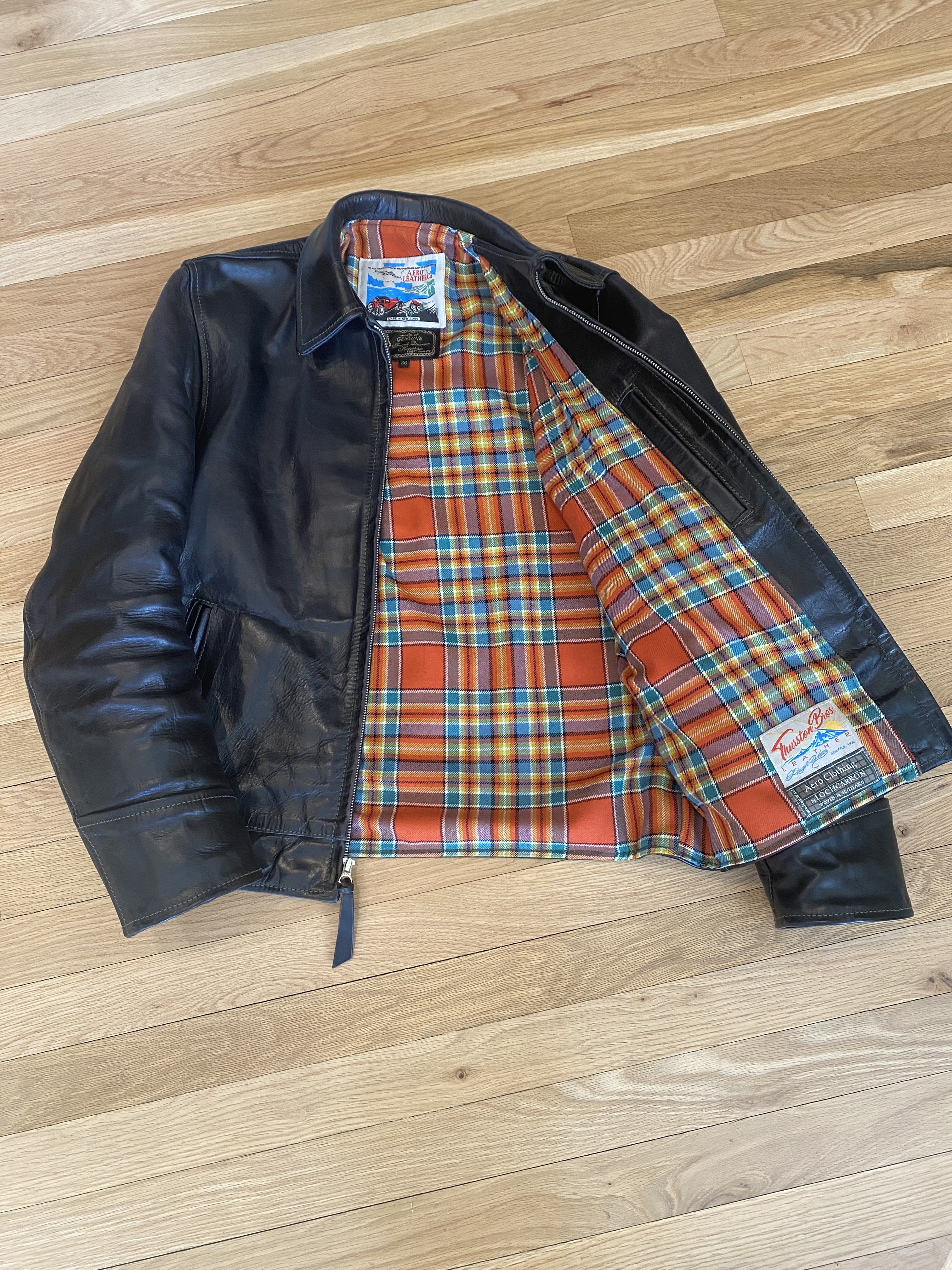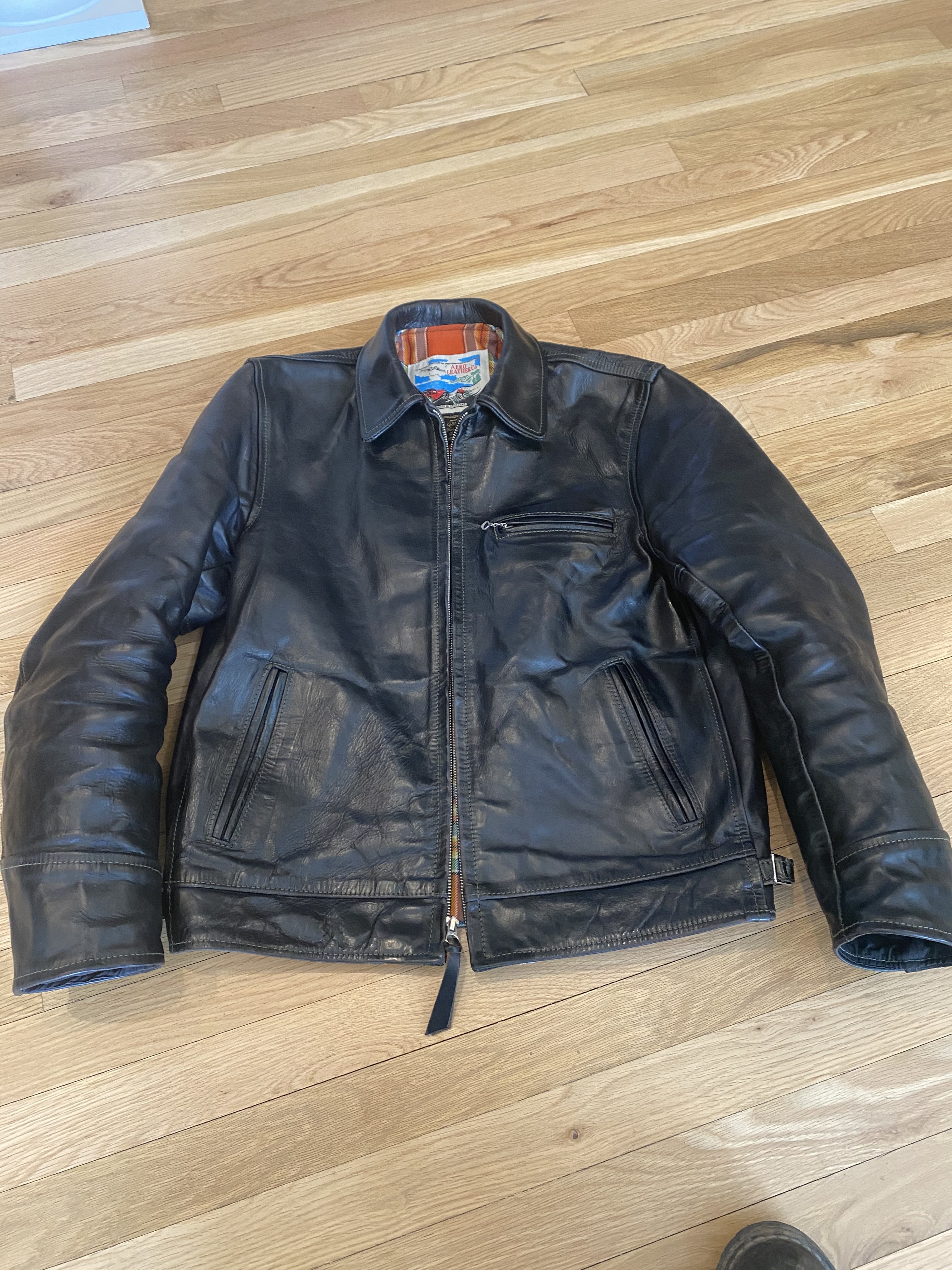 generous cut of this design, it fits like a comfortable size 40. This is CXL Horsehide in black. I purchased it new from Thurston Bros in March of 2021 and have worn it in rotation with my other 2 main jackets. It is just starting to break in, showing some very nice graining throughout. Teacore showing in some areas, especially upper sleeves near shoulders. Looks great. The subtle brown started showing through in these areas VERY quickly after a few wears. Along the main zip is showing typical brown as well due to the zipper pull making contact with leather during operation. No damage, jacket still smells like fresh CXL. This jacket has never been wet. Chattan Ancient lightweight wool liner in excellent shape. Measurements taken flat:
Pit to pit: +22.5"
Shoulder: -18.5"
Back length: +25"
Sleeve straight down: +24.5"/ along curve 26"
This is a great looking jacket, but I feel the design of the Highwayman doesn't suit my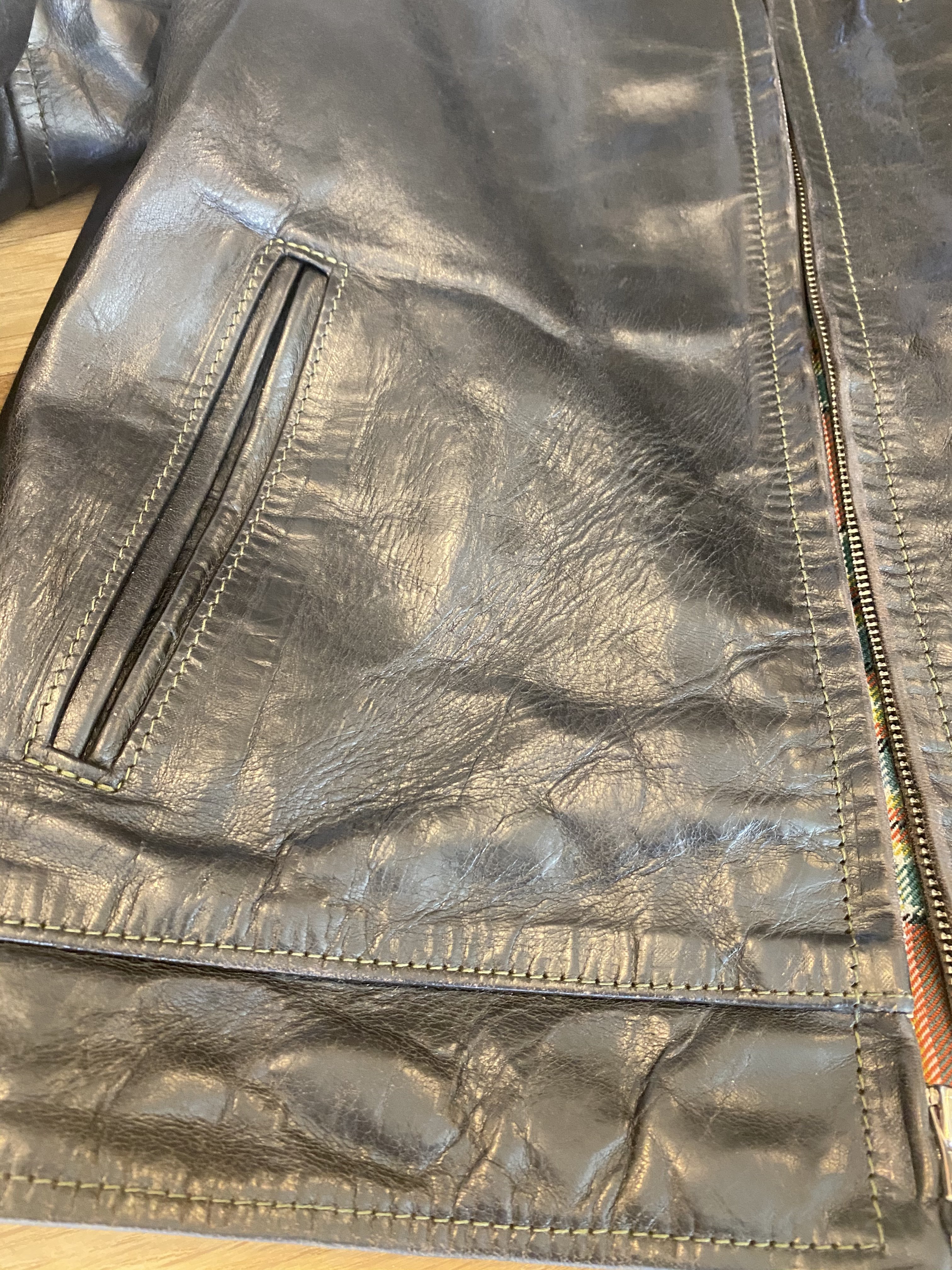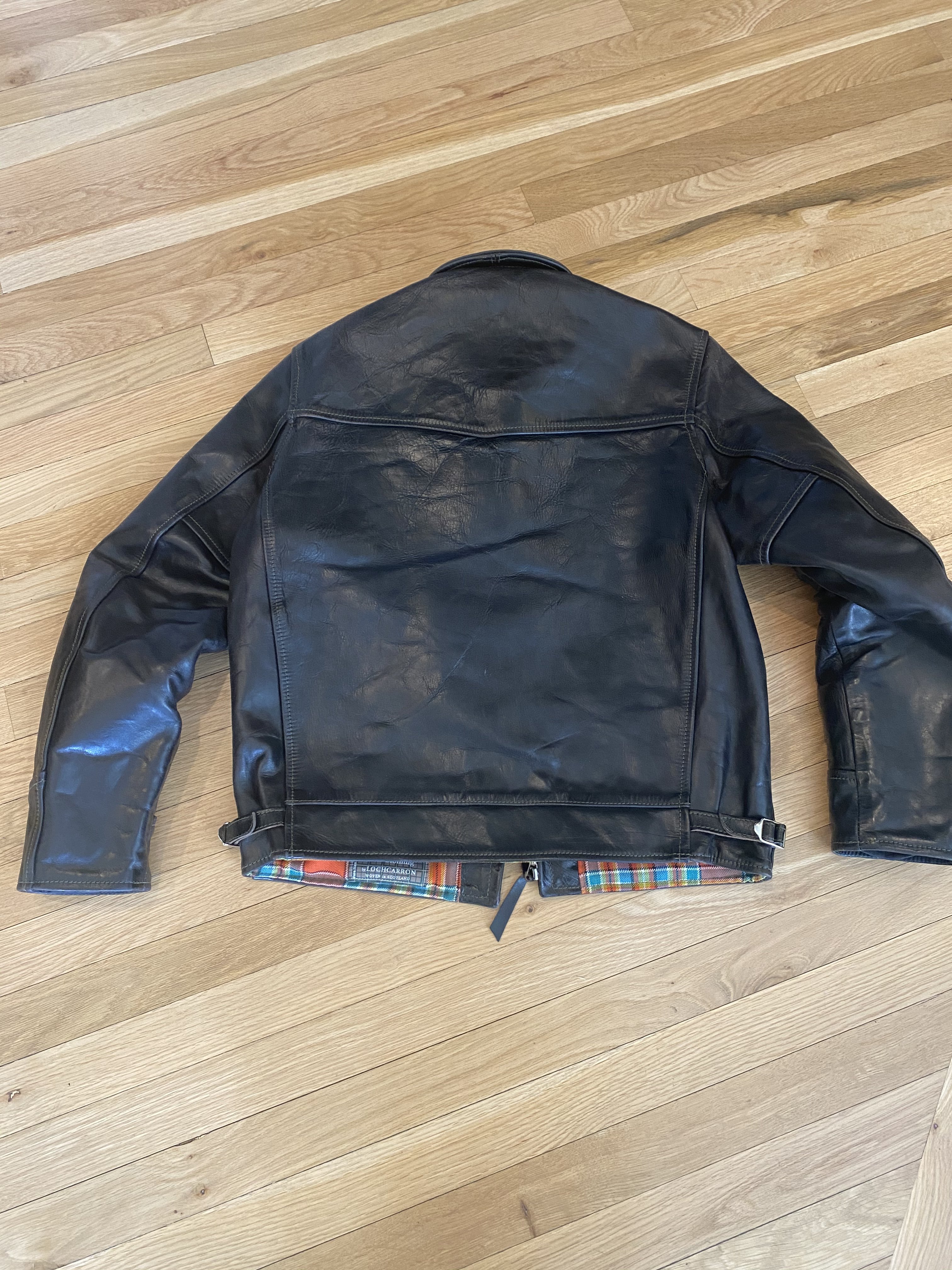 build as well as my other jackets, and will be looking to replace it with a different style. $650 shipped Conus PP F&F
*I'm not sure why the pics landed where they did in this listing..
I also have this listed on Evilbay with a couple more pics. I don't have any fit pics of this one, but I'm sure I could snag a couple at some point if needed.