My Mail is Forwarded Here
With some reluctance I'm offering these five jackets/parkas for sale. I have only worn the parkas a few times and the jackets never, and they're taking up too much space, so time to for them to go to someone who will use them. Descriptions below. Sorry for the poor quality photos, my camera is old and cheap. I haven't included measurements since anyone who familiar with these will know the sizing. These are all civilian jackets, not military jackets.
Alpha N3B, green, size Large, USA-made. Excellent condition, basically nearly-new.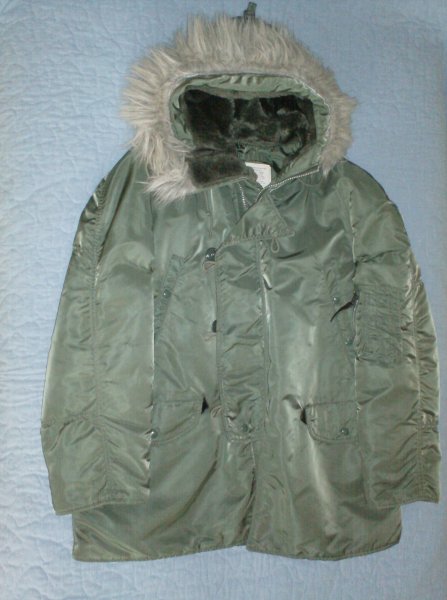 Alpha N2B, green, size Large, USA-made. Excellent condition except for pilling on cuffs.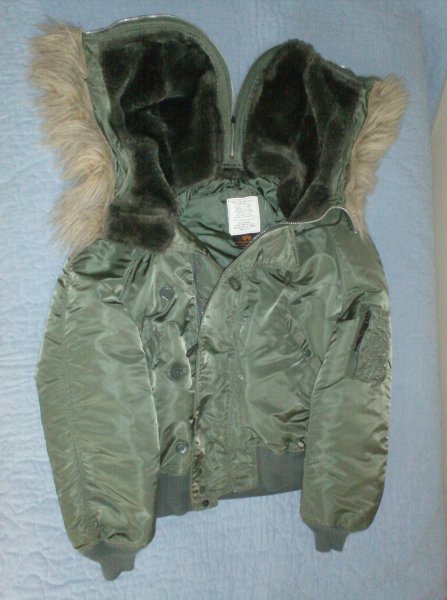 Alpha MA-1, green (with orange lining), size Large, USA-made. Excellent condition, pilling on cuffs and collar.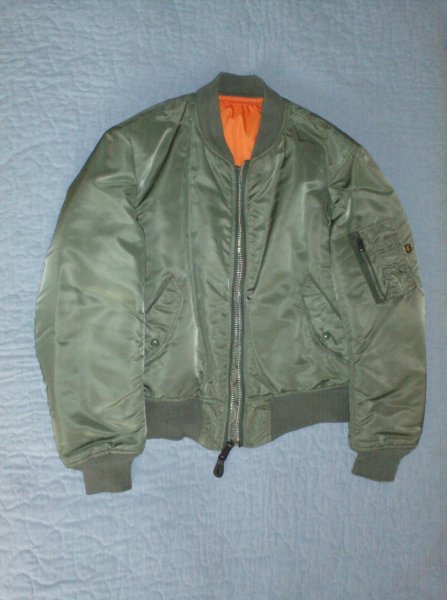 Alpha L2, green (with orange lining), size Extra-Large, USA-made. Very good condition except for tear in right cuff (the tear is on the outside only, so doesn't affect wearability, just appearance). Although this jacket is XL it fits exactly the same as the MA-1.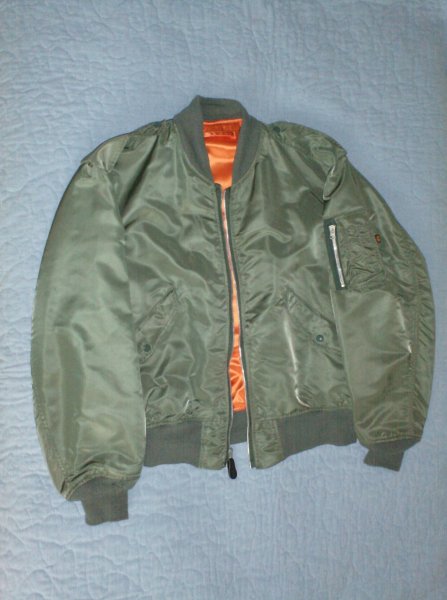 Alpha CWU=45/P in nylon (NOT nomex), size Large, made in Myanmar. Excellent condtion, pilling on cuffs. Please note that this jacket has the full-length wind flap and has the normal velcro on the left chest (later versions had a shorter wind flap and a big "A" heat-stamped into the velcro, which looks stupid).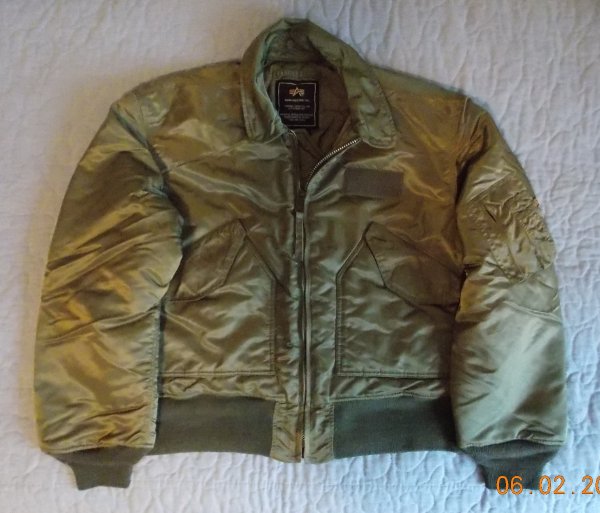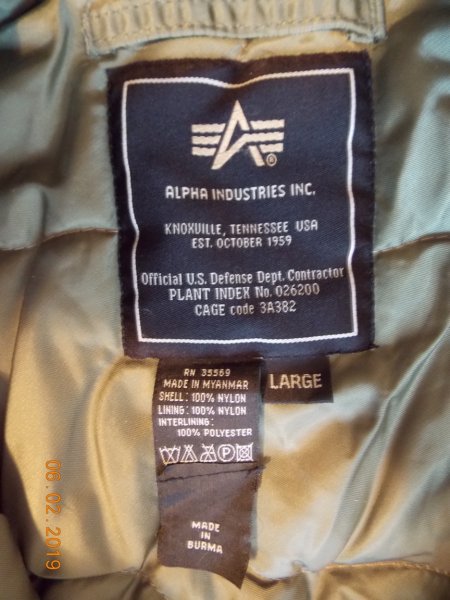 NOTE: I really, really, really want to sell these as a set, since they constitute all of the nylon civilian models Alpha made based on the original military jackets with the tradition fit (non-slim-fit) and no weird styling or details. Alternatively, I can sell the CWU separately.
Price for all five is CAD $500... or $400 for the USA-made coats and $100 for the CWU. Shipping included for Canada. I'd prefer to ship inside Canada only since Canada Post charges brutal fees for international shipping but I'm willing to consider continental US. Payment is by PayPal. Interested parties please contact me via the forum's message system. Thanks!