Hi everyone!

Today I am selling another of my Police Leather Jackets:

It is a long black, double breasted coat, made from very heavy leather. The jacket has been used by the german river police before. Its cut is the typical Navy Leather Jacket, as already worn by U-Boat deck crews in WW 2 (then grey, not black). It has been manufactured by Häckel & Co., Münster, Germany. in 1994.


Basic sizing:

German size 52 (US 42)

Back length: 87 cm (collar to bottom)

Width at breast: 118 cm

Sleeve length: 65 cm (upper side)


All in all the coat falls quite long (down to the mid-upper leg). The leather is super heavy and sturdy. It is definately one of the heaviest jackets that I have owned so far.

There are 2 inner pockets (one with zip), two diagonal hand-pockets at the front and one normal pocket on the lower left side. On the right side, underneath the flap there is not a pocket, but an opening for wearing the service weapon with the coat. On the shoulders there are tunnels for attaching rank insignia. There are no "Police" or other markings on the jacket. It is plain black.

Togehter with the jacket comes an additional zip-in lining, which can be added in cold weather. By adding or removing this lining, the jacket is great both for cold winter and for stormy spring or fall days.

The jacket is worn (both in police duty and privately) and shows the according signs of wear. There are some scratches and areas of increased wear. None of it penetrates the leather, so there is no problem of water getting inside. On the left arm there are small holes where the police badge has been sewn onto the jacket. The lining is damaged in one spot towards the bottom.

This jacket is a beast! It has served me well for many years. I am selling it now, as I have recently bought some other jackets and need some space in my wardrobe.

As an extra I am adding a pair of rank insignia with two golden stripes to the jacket.

I am asking USD 90,- plus shipping and any applicable extra costs. This is the same price for which I have the jacket for sale on a local german classified Portal.​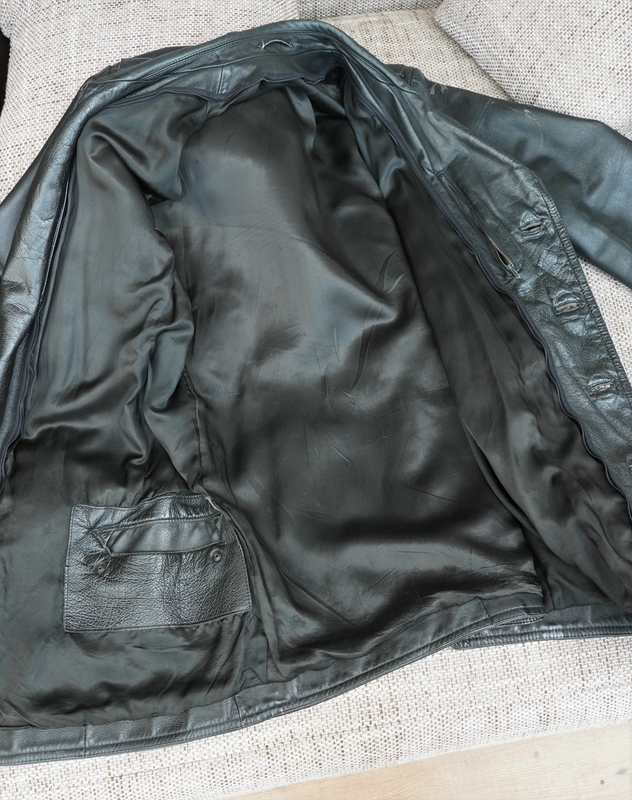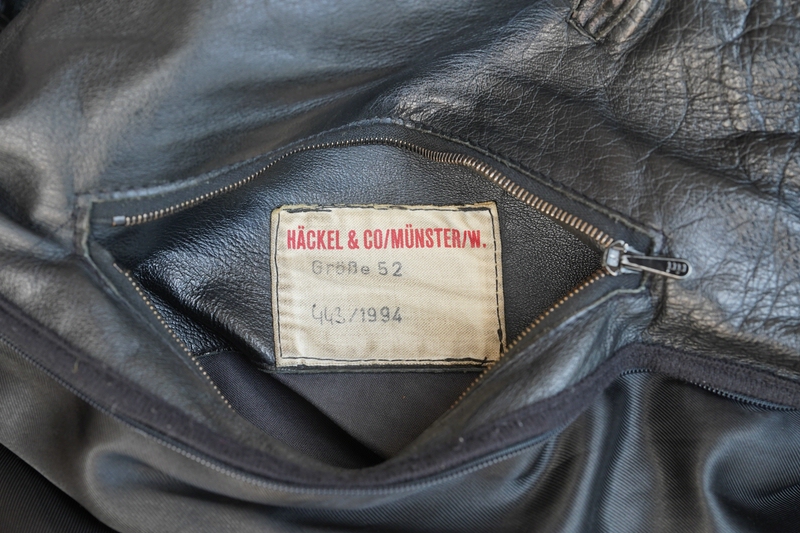 Additional zip-in lining: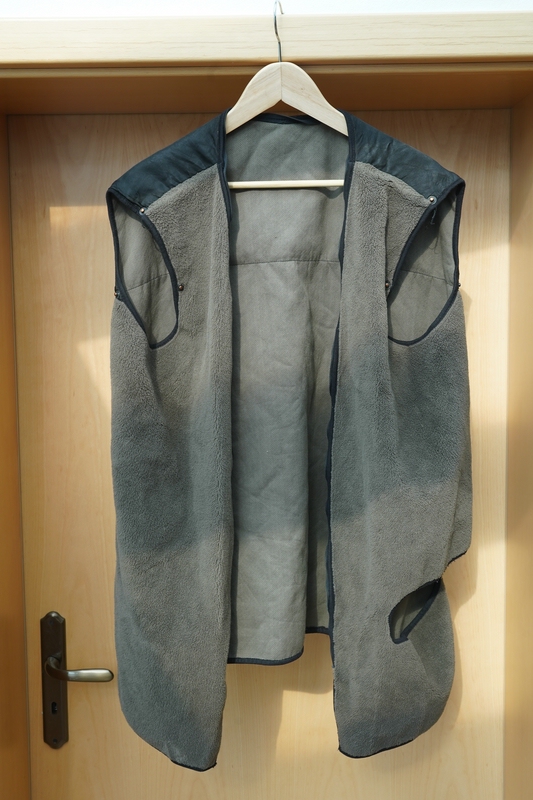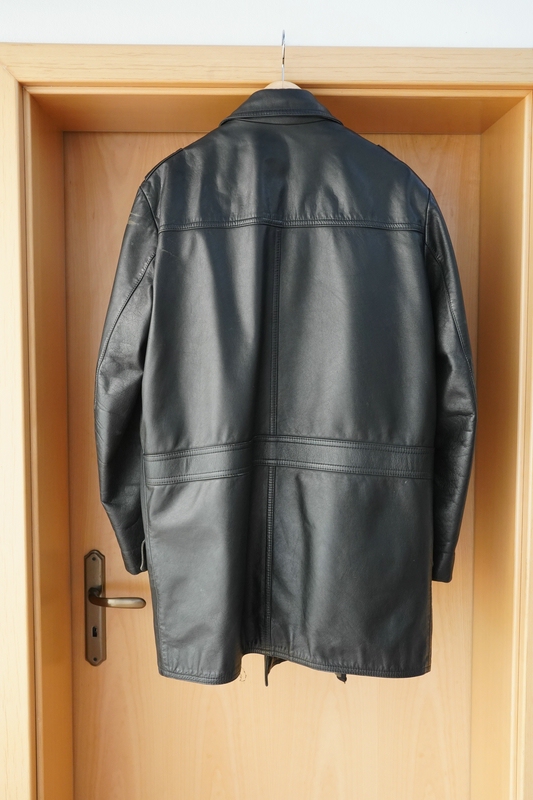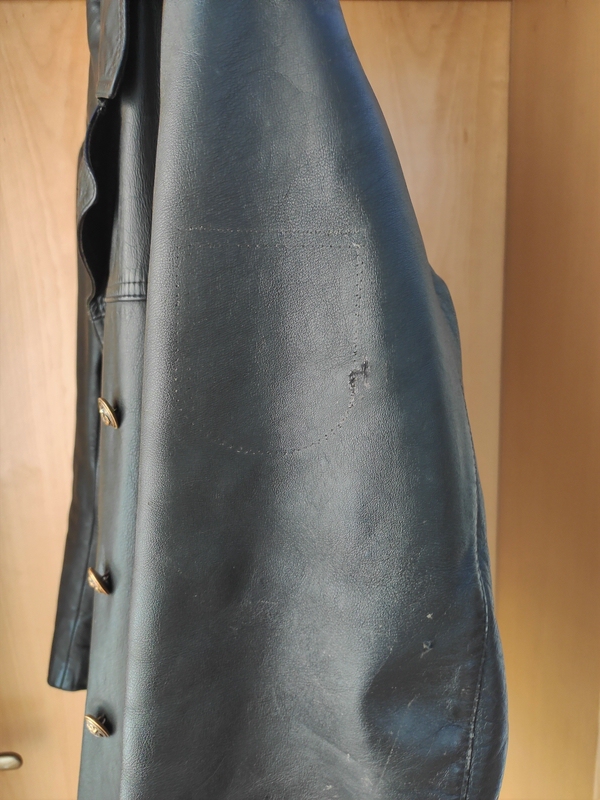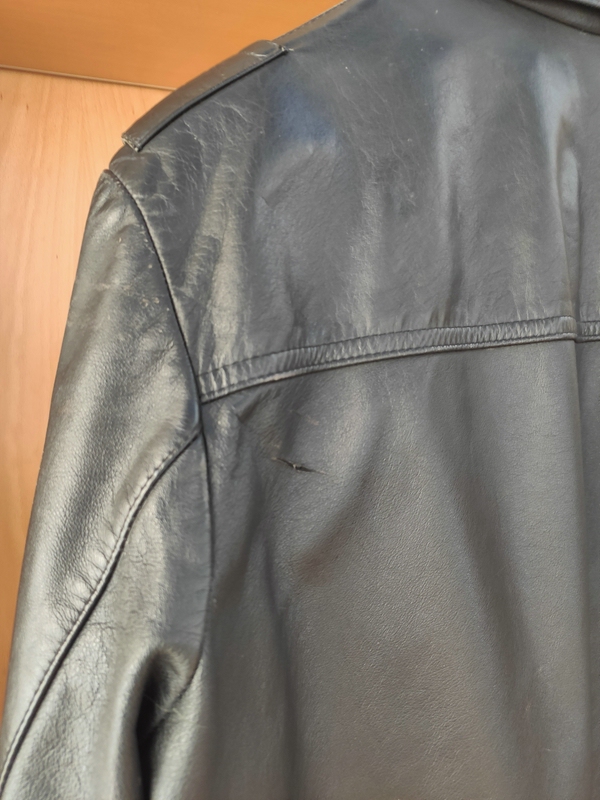 Hole in lining...