Background
A few weeks ago I acquired this beautiful sheepskin Lewis Leathers Super Monza. I bought it from the first owner, a gentleman from France, who told me he bought the jacket back in 1979. He used it as a riding jacket for a couple of years before storing it. He kept the jacket as it reminded him of those riding days. Now that he's moving to a smaller space however, it was time for him to let the jacket go to a new owner. When he contacted me to let me know that he shipped out the jacket he told me: "C'est tous mes souvenir de moto qui part aujourd'hui avec lui", which roughly translates into "These are all my motorcycle memories that go with him today ".
About the jacket
It's made out of heavy yet super supple sheepskin. I've owned several vintage LL jackets from different eras and this is by far the nicest leather I've seen. It has great color depth, beautiful sleeve rolls and of features some of that awesome quintessential sheepskin grain. Zippers are all original Clix and Opti.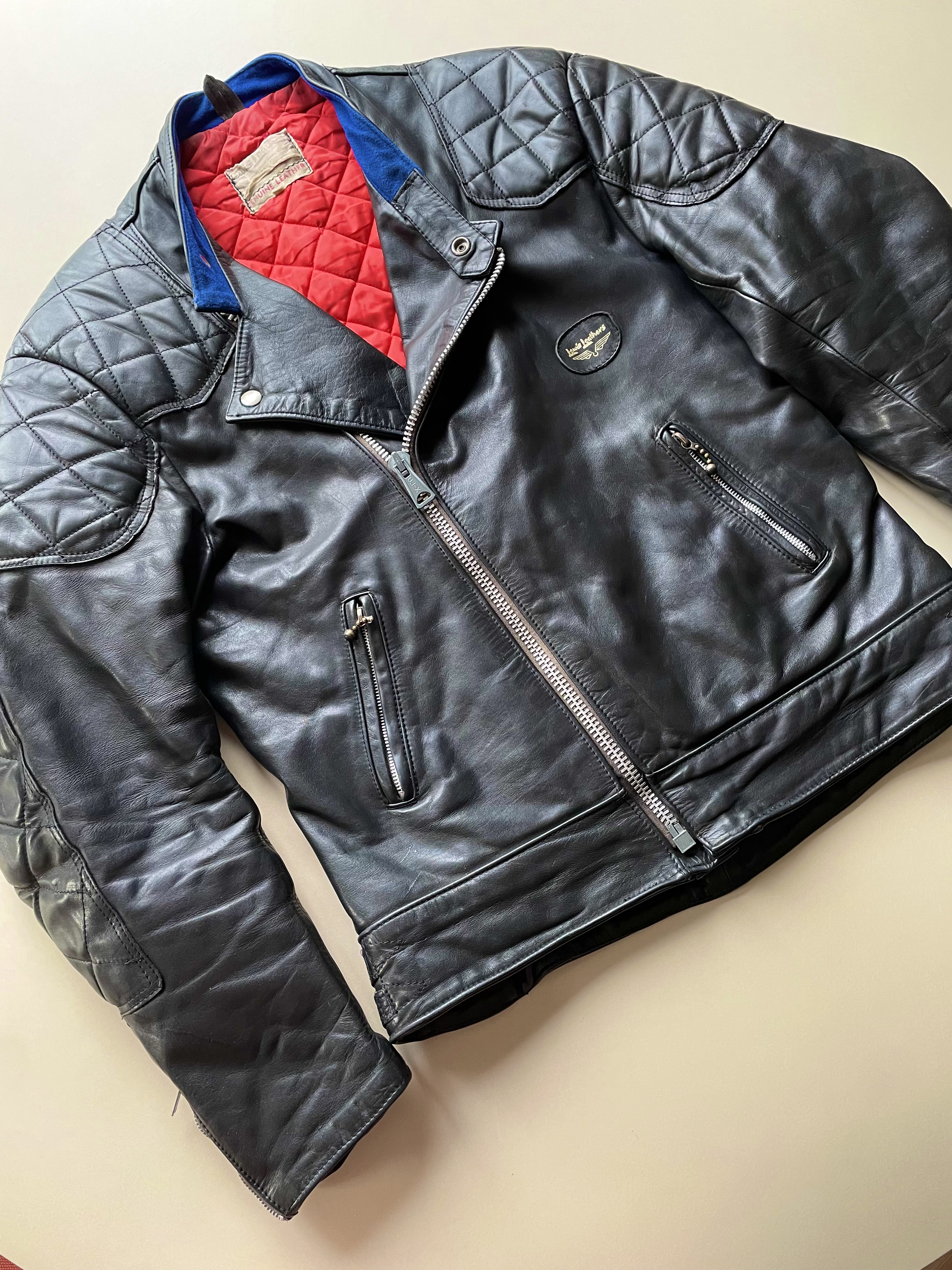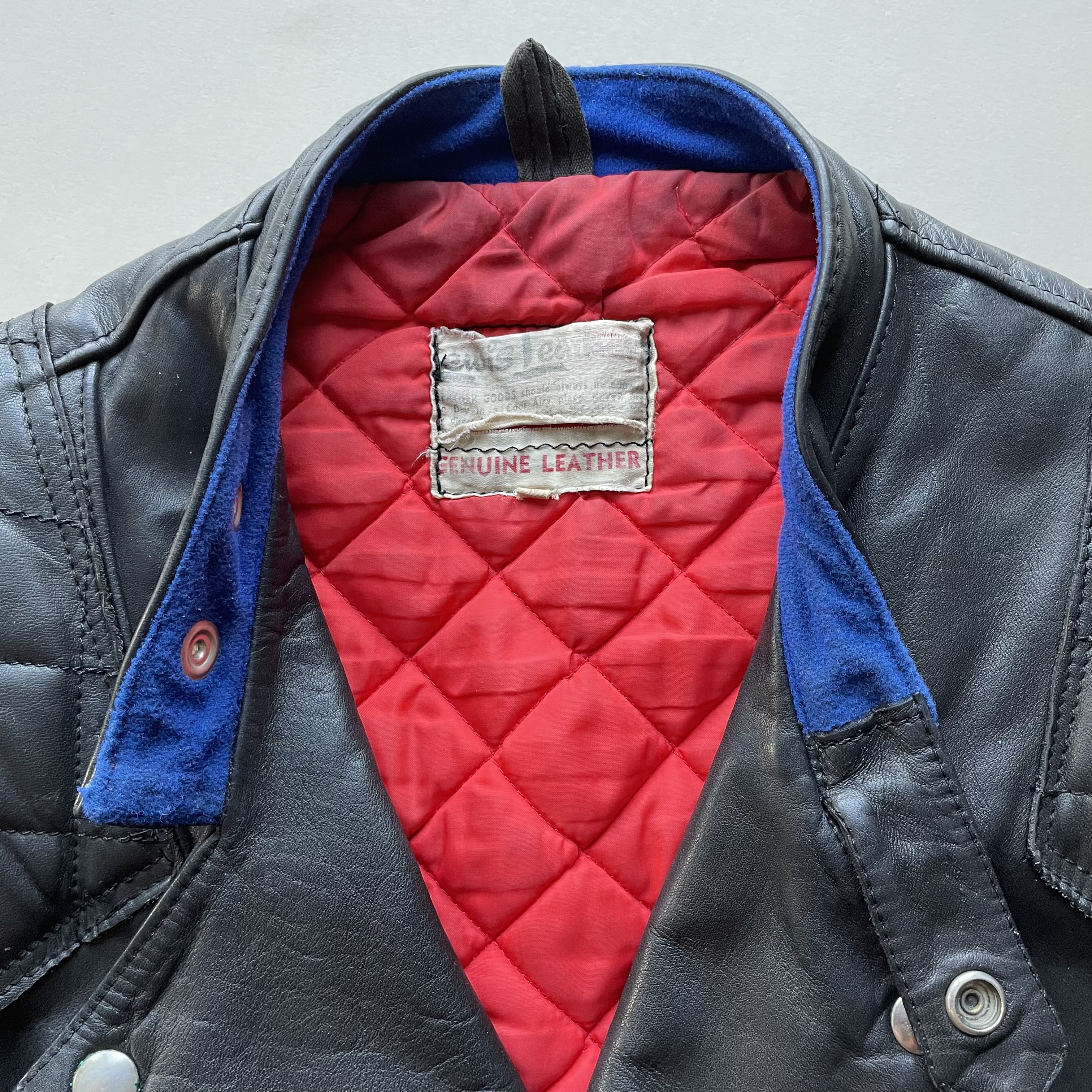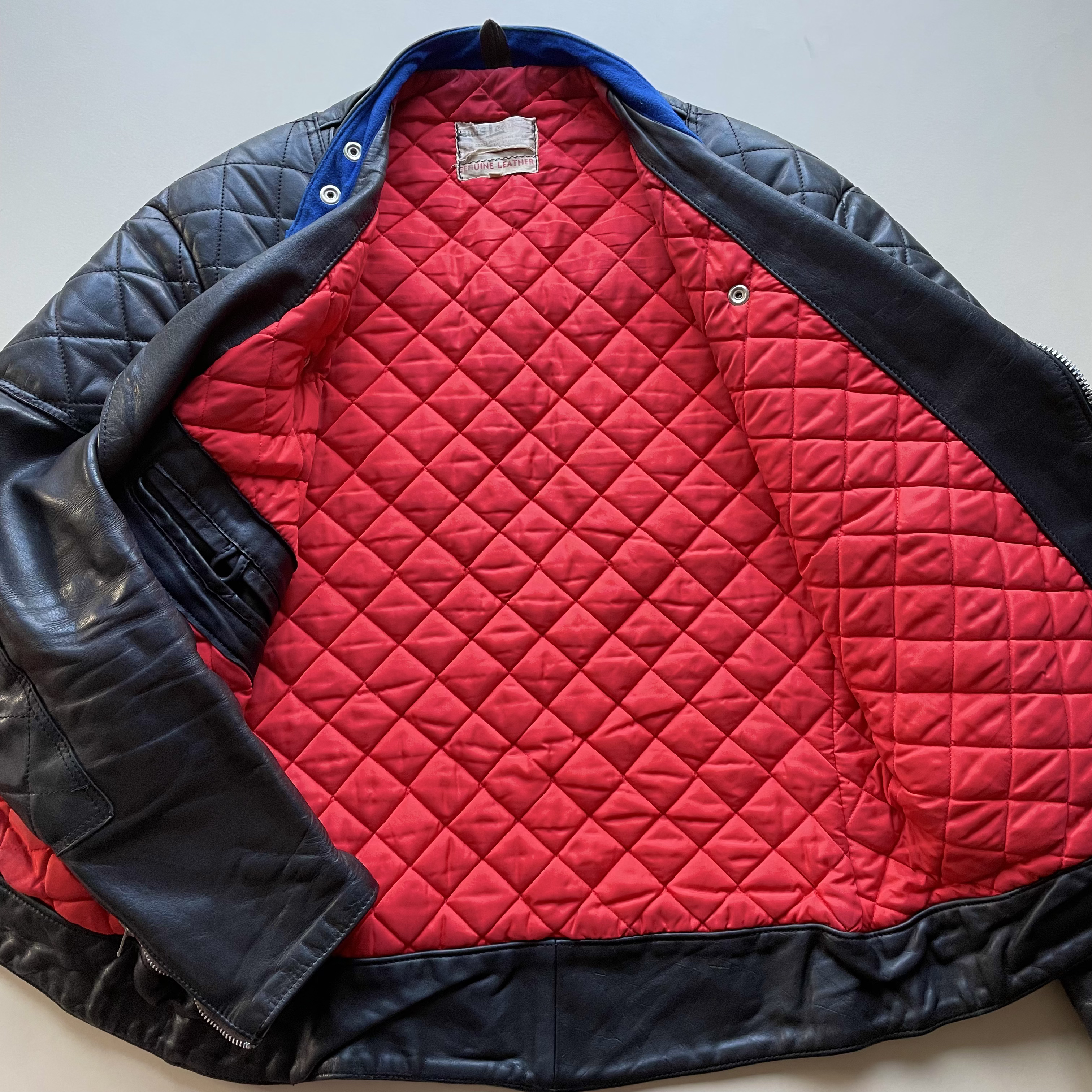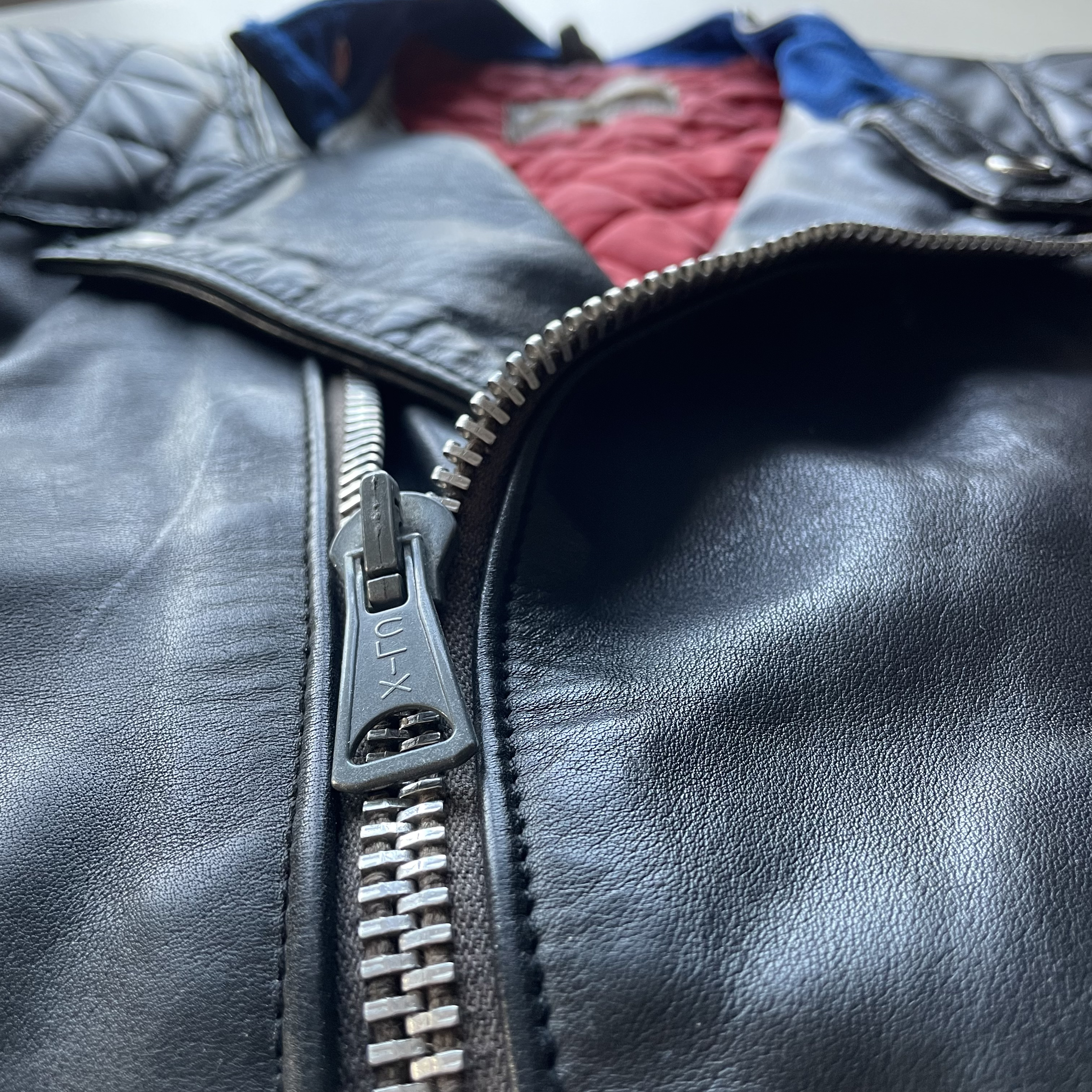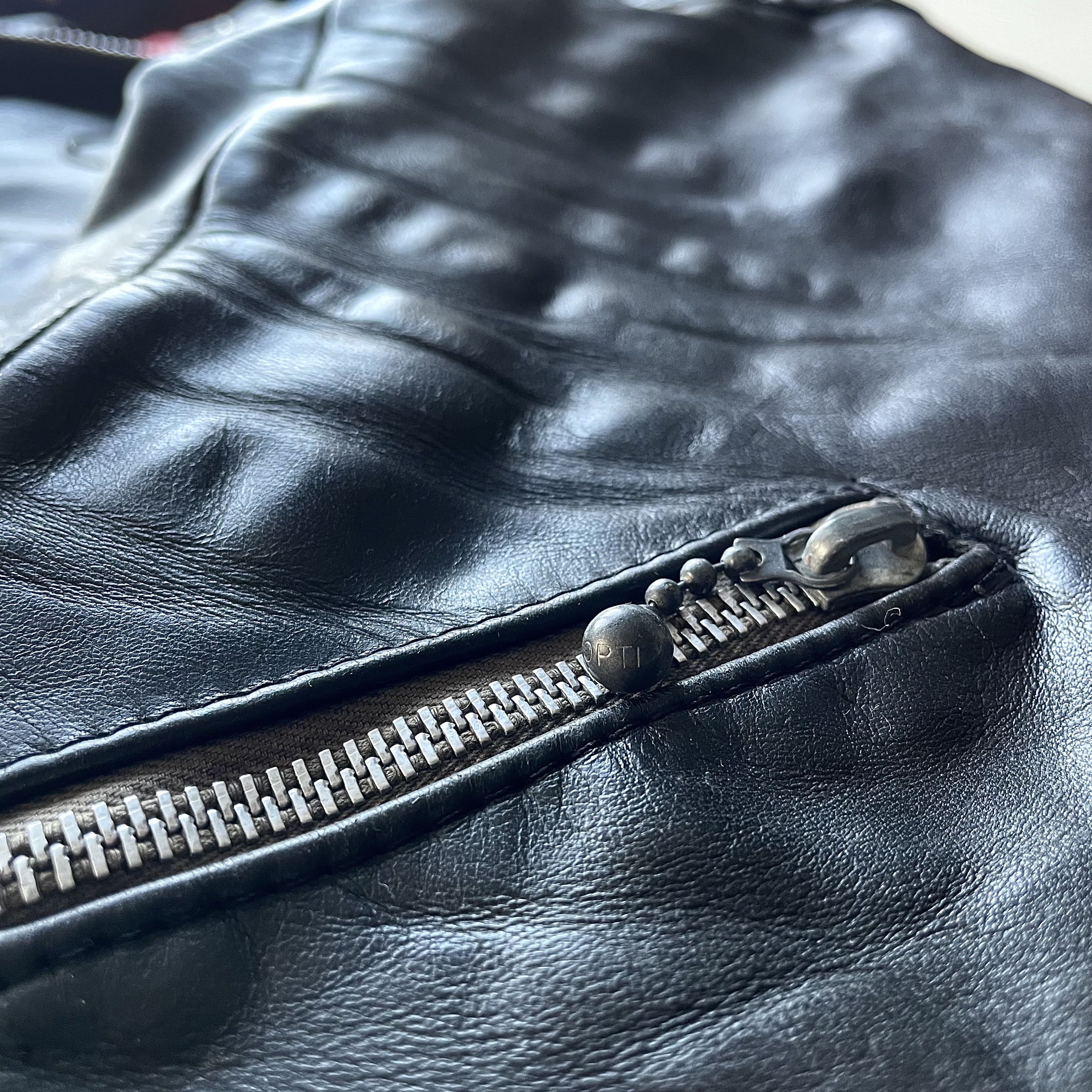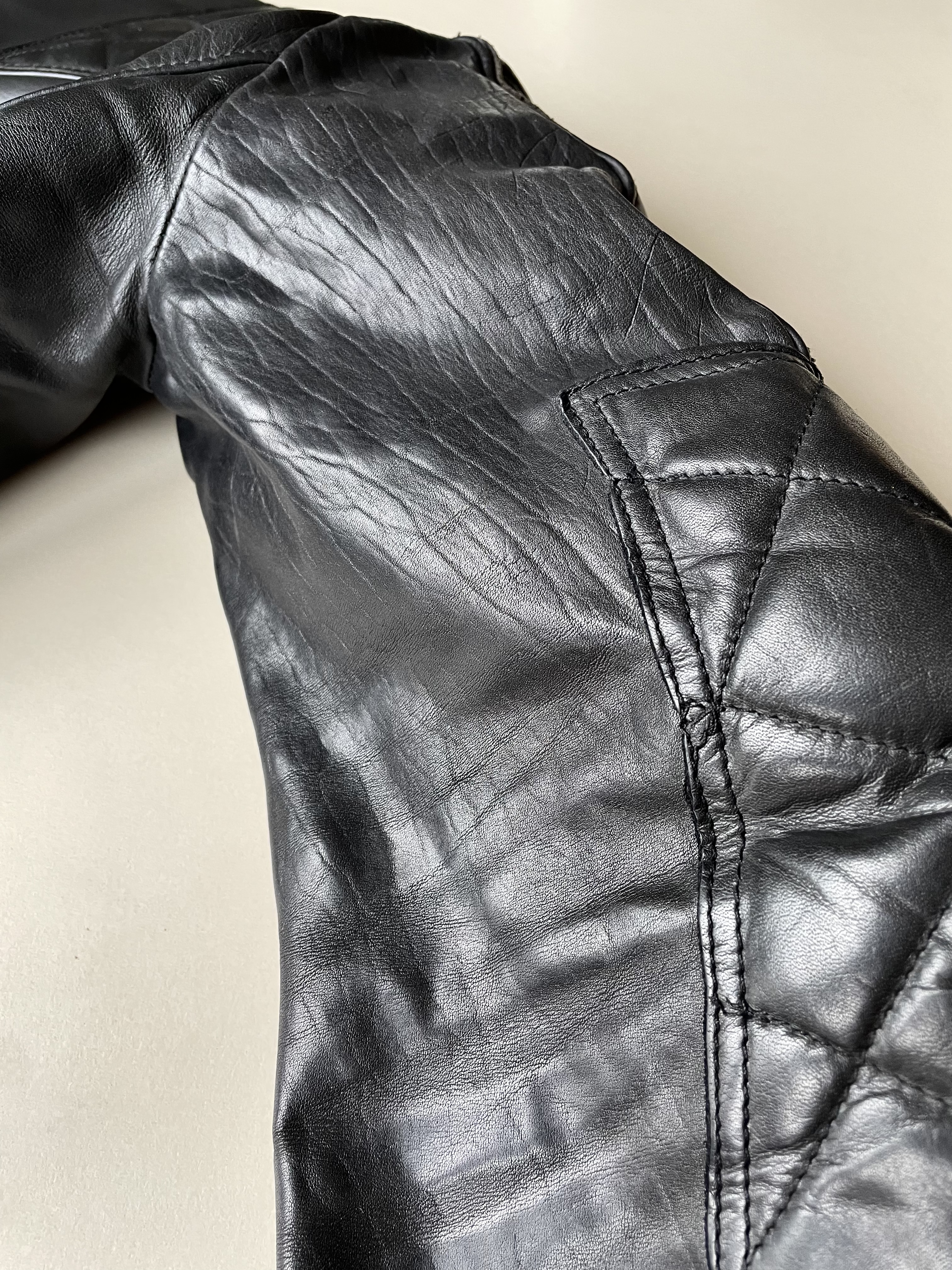 Sizing
If this jacket were my size I'd never be selling. But unfortunately, as you can tell by the pics below, even as a 't-shirt only' fit it's simply too tight for me. I can't squeeze my 43" chest into a 21.5" ptp jacket.
It's a size 40 and it fits exactly like that. 20" shoulder may seem like a lot, but it's not because of the padding (see pics)
Ptp 21.5
Shoulder 20
Back length 27 (1.75 inch longer than front)
Sleeves 24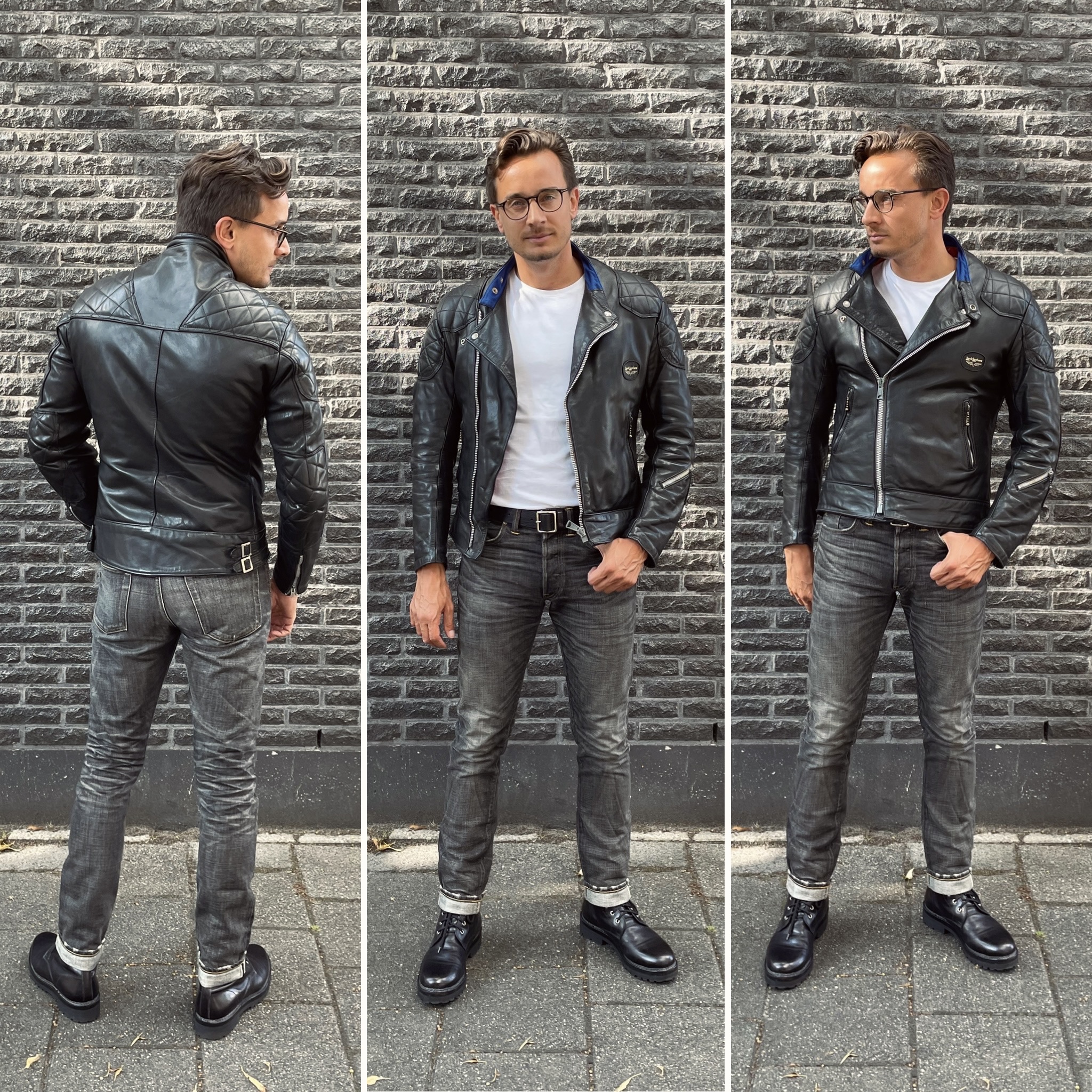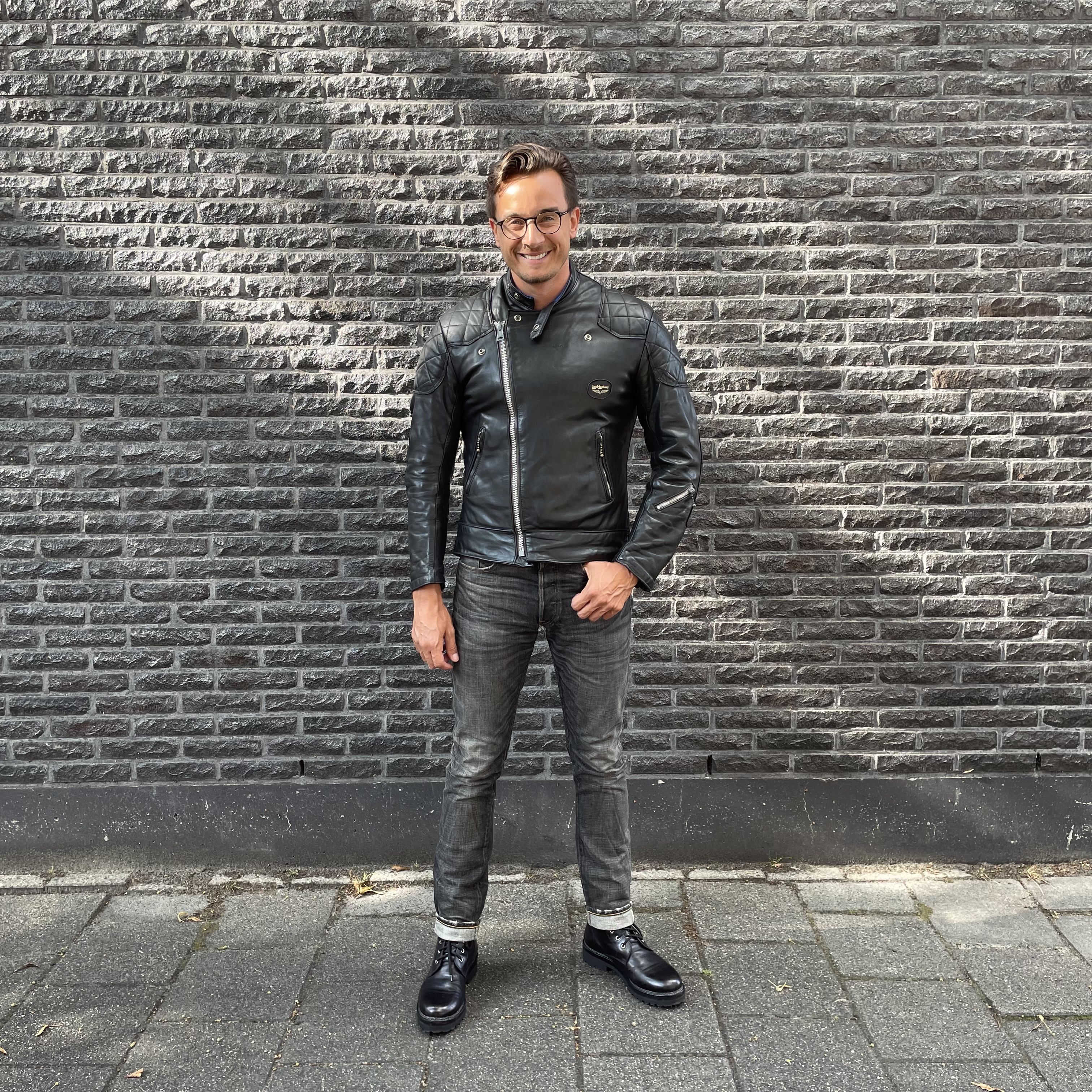 Condition
The jacket is in great condition but it does have a few minor flaws. There are two tiny holes on the back side of the lapel where a pin used to be. But since they're on the back side, they're invisible when wearing. The jacket came with the pin (see photos below) so I'll include it in the sale
Finally there are two small abrasion spots on the backside of the sleeve. You'd have to know that they're there in order to notice them, they do not affect the integrity of the jacket. Apart from that, the jacket is in excellent condition.
Price
€400 + actual shipping costs. PP FF