My Mail is Forwarded Here
I traded for this jacket on the forum; here is the link to the original listing
https://www.thefedoralounge.com/threads/fs-or-ft-aero-stf-bootlegger-42-brown-cxl-fqhh.102674/
This jacket looks the same as it does in the original listing. I have worn it no more than ten times for an hour or two.
I like the high arm holes, but the trim fit does not work for me. I will provide more pictures with additional measurements. The major issue I have is the narrow hem sits on my hips. I can zip the jacket but it is a snug fit and I do not like wearing x zips unzipped. I gained a good 10 lbs since the trade and I was at the limit when I received this Bootlegger.
IMO, option this jacket would work best on someone 5'-10" to 6'-1" and 160 to 175lbs. Obviously, some of you want your jackets to fit differently than mine, so my idea of the ideal frame for this jacket is based on how I like my jackets to fit me.
I have handled numerous Aero CXL FQHH jackets and I put this hide at the top of the list.
$650
shipped within the US PP F&F or
$680
with a PP invoice. I am not highly motivated to sell. I love the bootlegger look and the hide this jacket is made from. Good incentive to join a local gym and start back into a workout routine.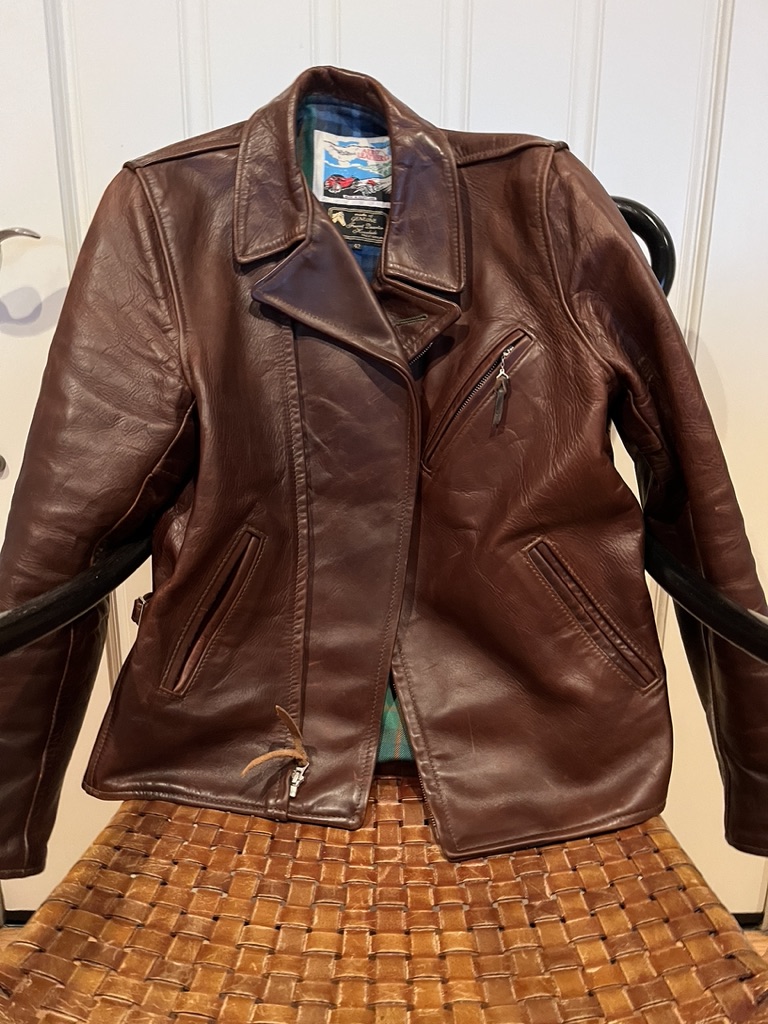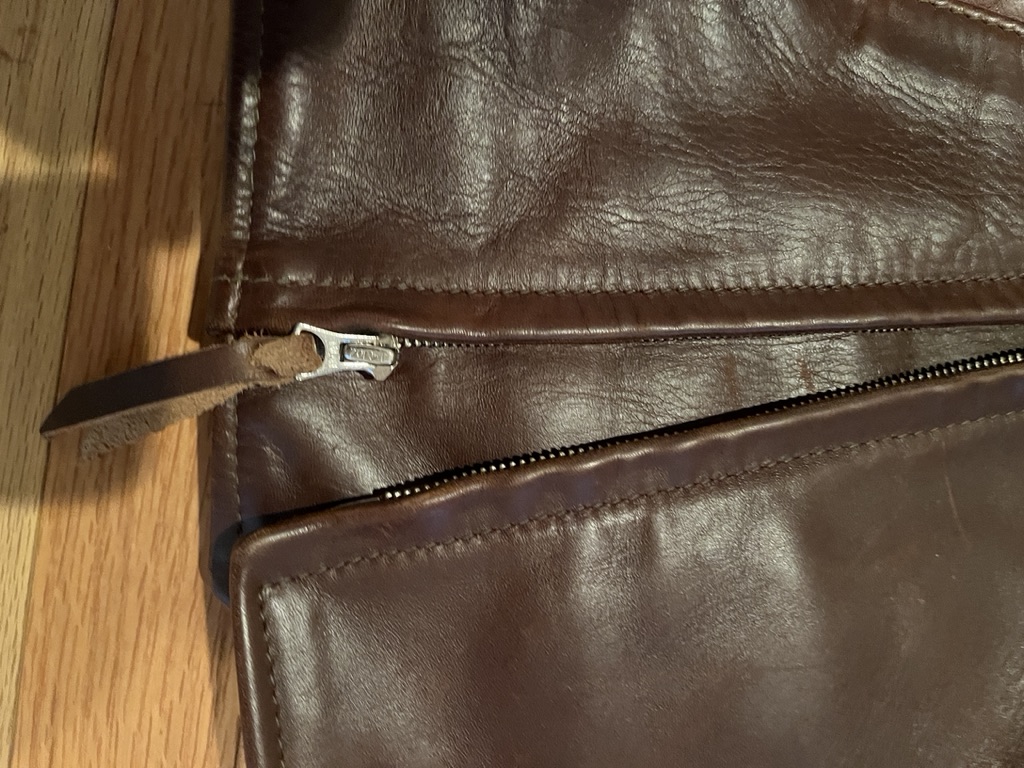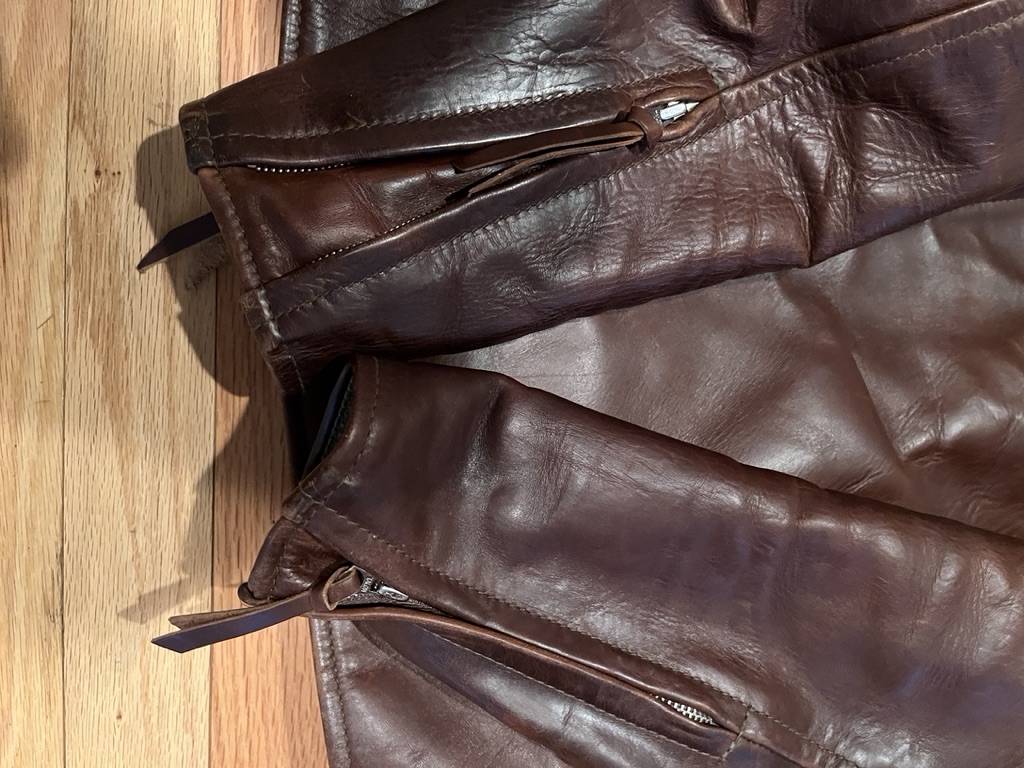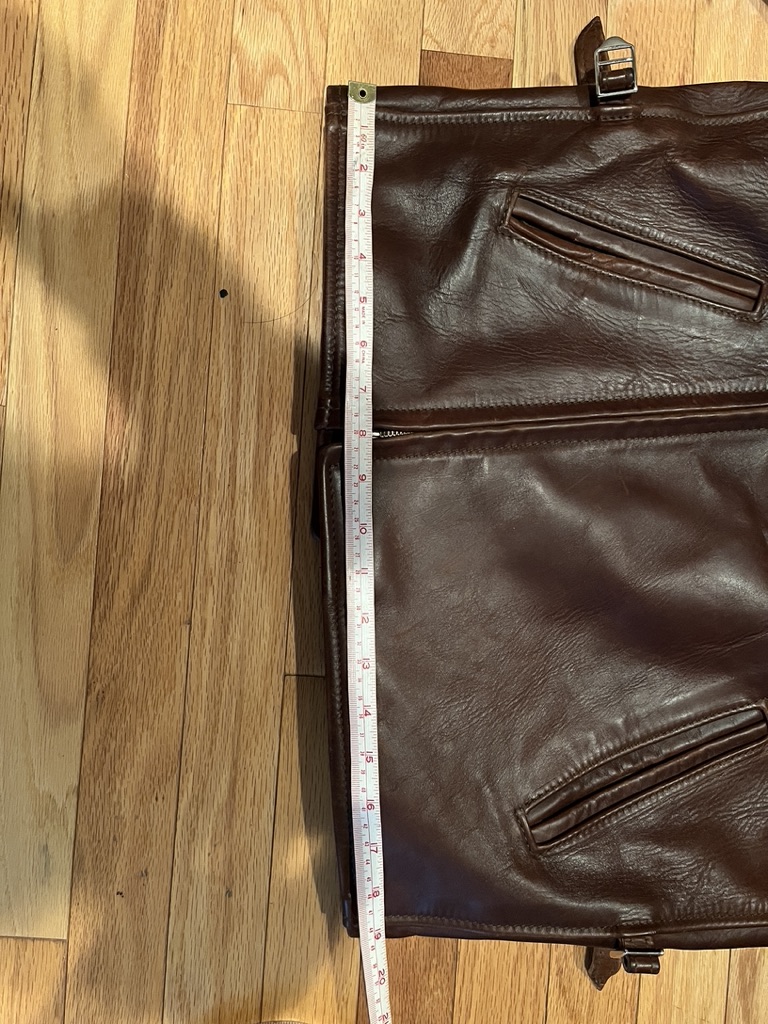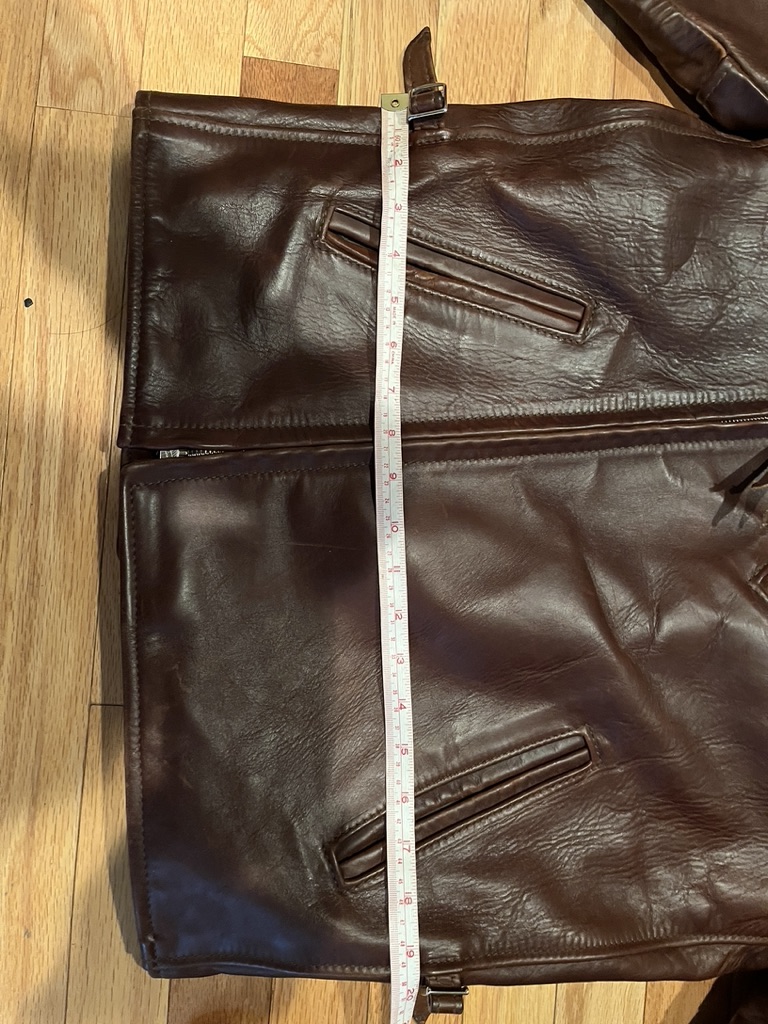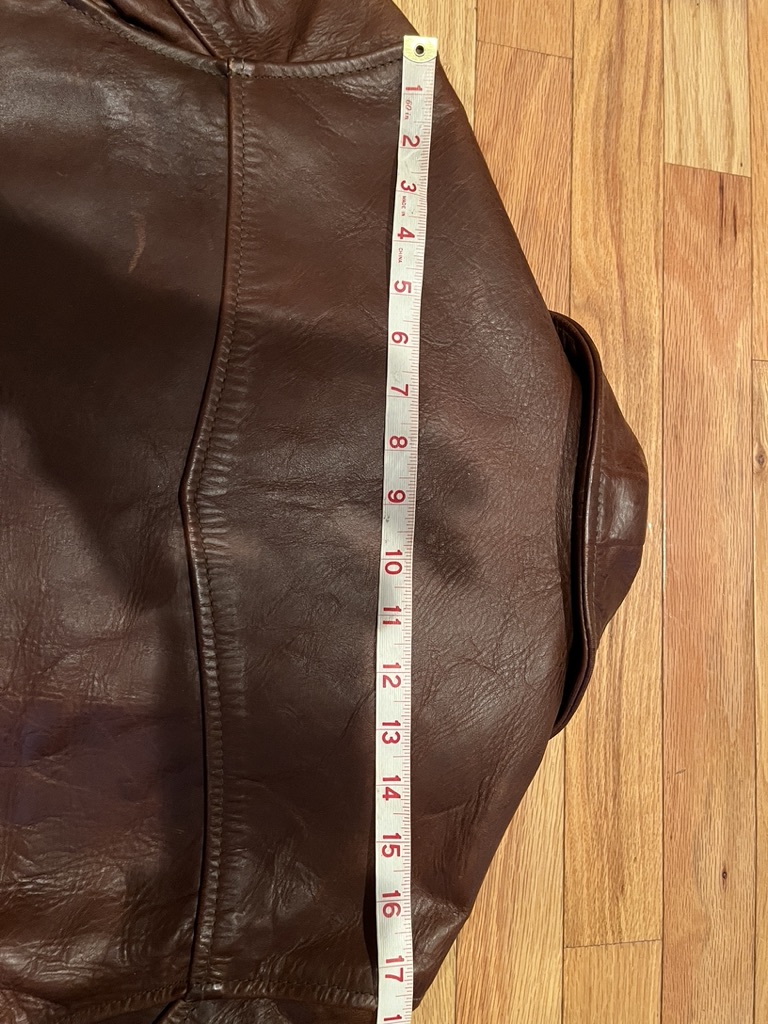 Last edited: