Im letting a few bits go as I need to downisze ahead of a move next year., and first up is this, purchased a few months ago from
@58panheadfan
, who described in his posts the history and details of this jacket better than I ever could, so Im just going to copy and paste his info - I hope this is OK. Heres goes -
"Introduction: Jacket was originally refurbished at Zip Stevenson and later sold to a reseller. I got it 2nd hand. Unfortunately the lining was worn and torn. Therefore I decided to relining by professional. It was time consuming and $$. The new lining material was sourced from an old stock and is as close as original incl. insulating material. I let the original United Carr press studs in place."
History: JH-1 was reborn as J65 in 1951. 2nd Buco Label. I have never seen a J65 (beside one from Japan) showing up over years.
Type: J65 2nd brown Label from 1951
Style: Vintage 50's Biker Jacket
Leather: Horsehide
Color: Black
Specs:
2 Front Pockets, zipped
1 Breast Pocket, zipped
1 Inside Pocket
Action Back
All Zippers Original, Serval & Conmar
United Carr Rivets
W-Collar
Labelled as Size44" , see Measurements
Measurements (Chest on Front, Shoulder on Back):
P2P: 22.5" (57 cm)
Shoulder seam to seam: 19.5" (50 cm)
Back: 24" (61 cm)
Sleeve straight: 25.5" (65 cm)
Condition:
Nice condition with patina, see pics
New lining made from NOS materials like original, all studs are in place
SOLD
Here's some pics, again not mine, but still accurate, and better than I will be able to do in the limited time I have at the moment.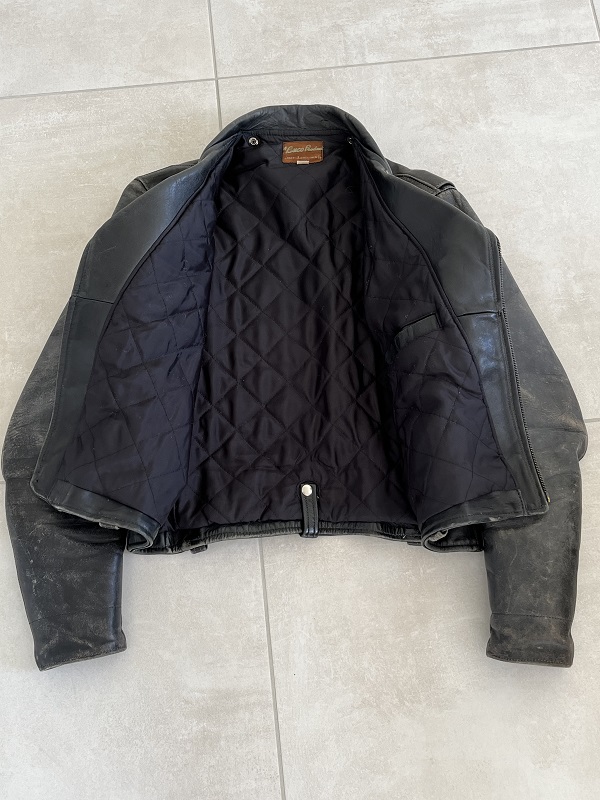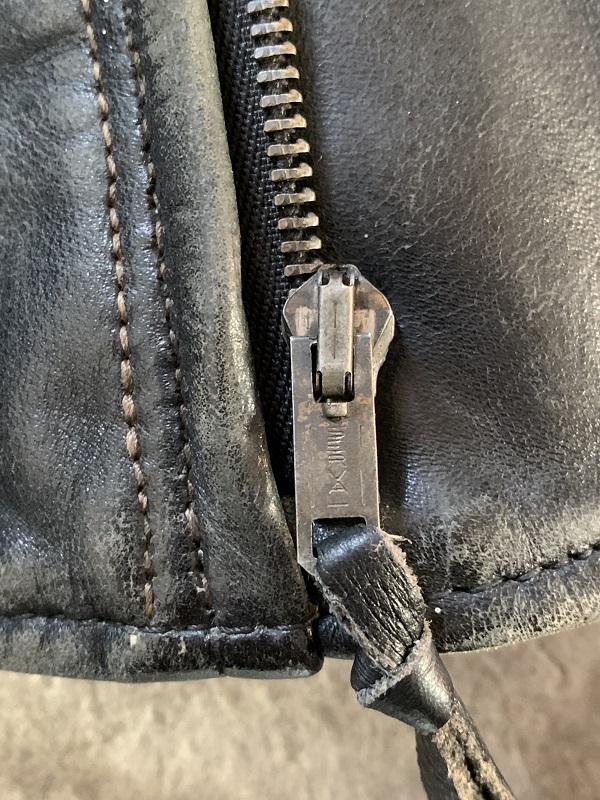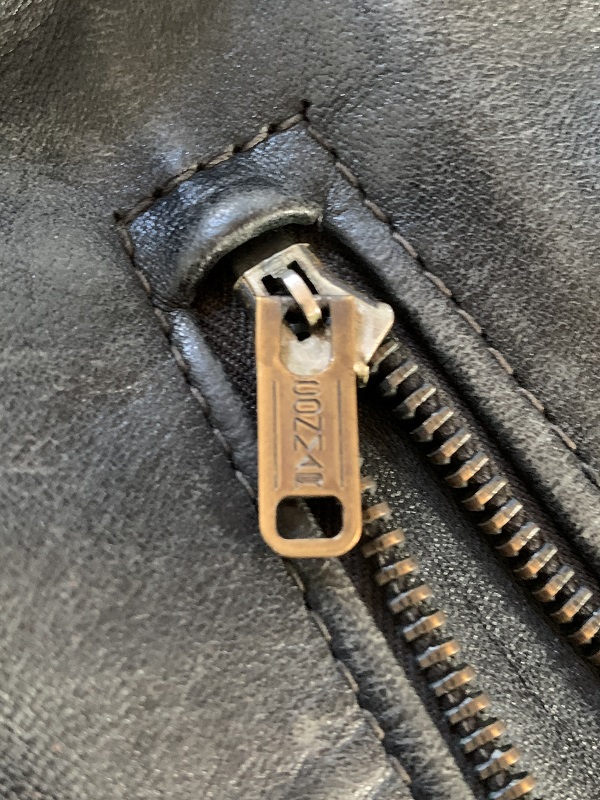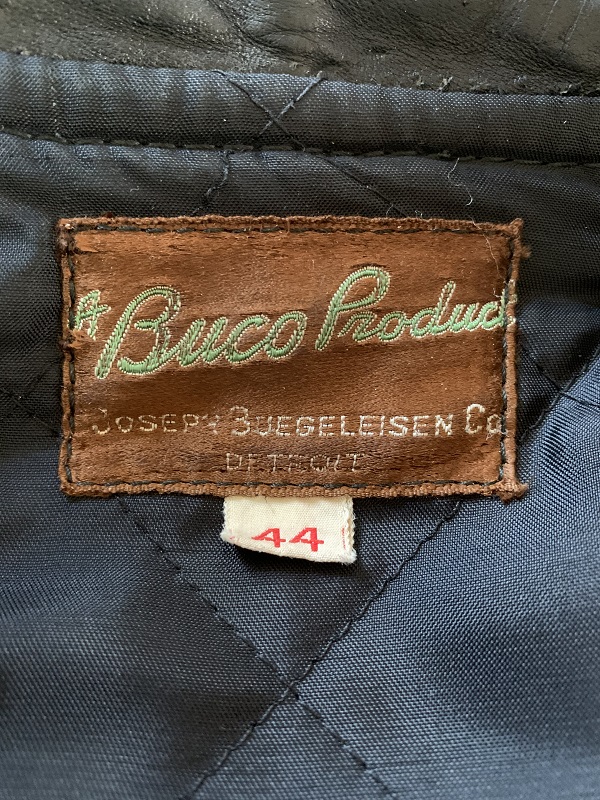 Last edited: