After long considerations I have decided to sell my Field Leathers jacket "Route 66", if someone wants it at my price at all. If not, no problem, then I just continue to wear it 2-3 times a year *lol*.
This is the very first jacket Field Leathers has sold. All jackets before that were samples. If there were serial numbers on jackets, this one would have the # 1.
The leather is Shinki Aniline HH and has not been treated by me yet. It is virgin, so to speak, except for the fact that the jacket has already been in the rain. There, unfortunately, it also got a few water spots. No idea if you can get these out again. They didn't bother me and so I didn't give it a try.
Although the dimensions seem quite generous, the jacket is rather on the tighter side. Unfortunately, me a little too tight over the chest and too short in front. Super to wear open, but just not otherwise. My body thus unfortunately does not fit the jacket ... or was it the other way around?
The lining is olive green Viscose Twill
Sure this is one of my nicest jackets, but it just doesn't help if it doesn't fit well.
What would I like to have for it at least?
600 EUR + shipping costs
The measurements are approximate (best to look at the pictures to see how I measured):
Shoulders: 48 - 49 cm
P2P: 60 cm
Natural Waist: 50 cm
Hem: 51-52 cm
Length: 66,5 cm
Front drop: 2 cm
Sleeves: 70 cm (are hard to measure because of the heavy bend. But they are shorter than the length suggests)
Armhole: 29 cm
Cuff open: 14 cm
Cuff closed: 11,5 cm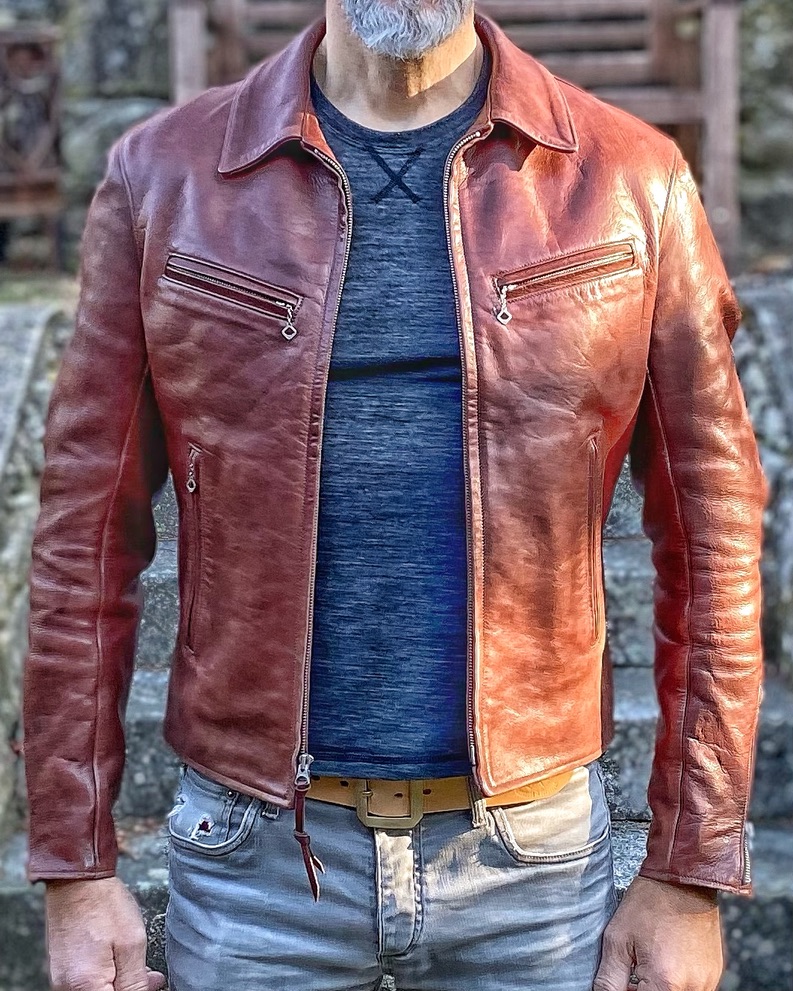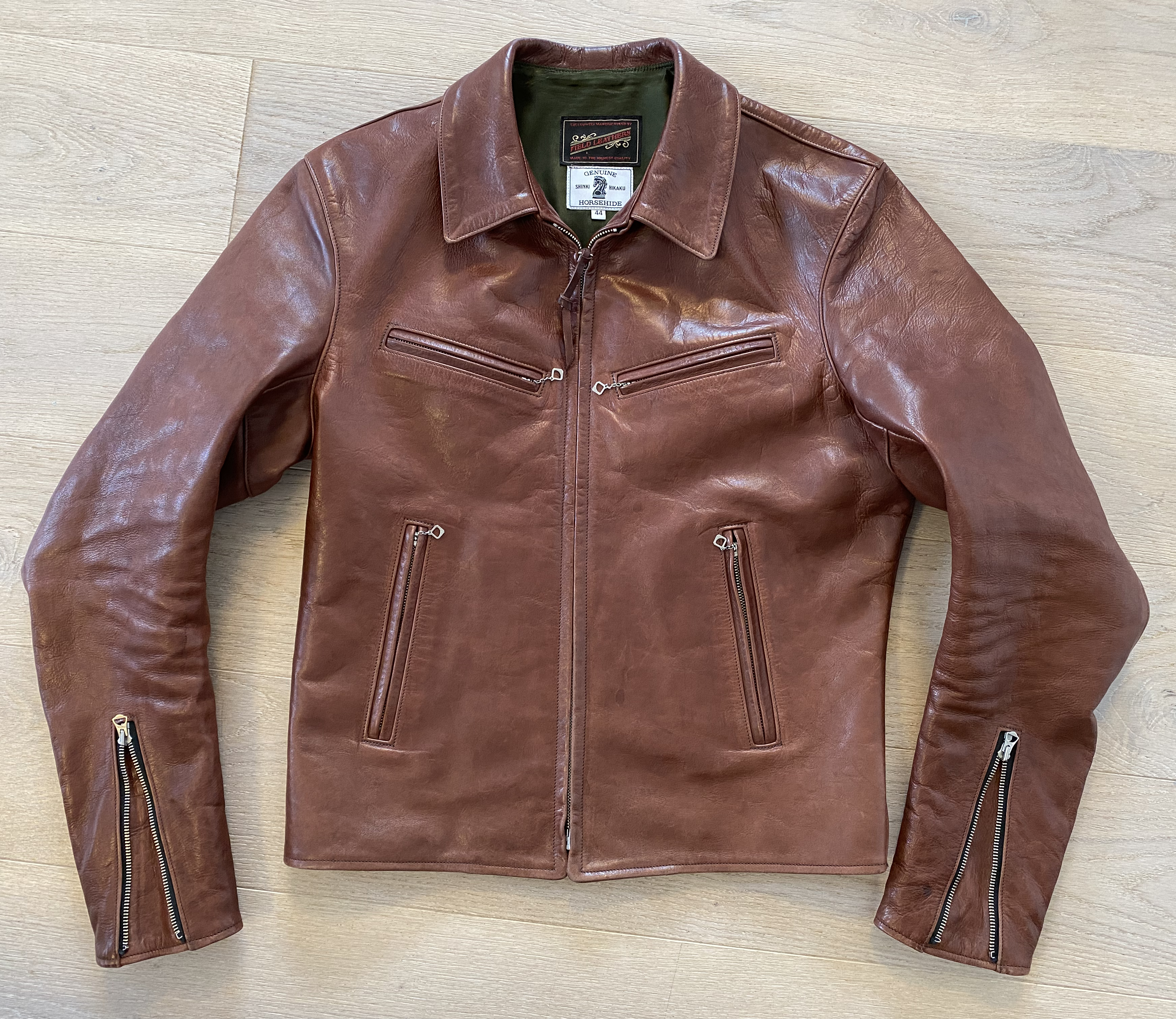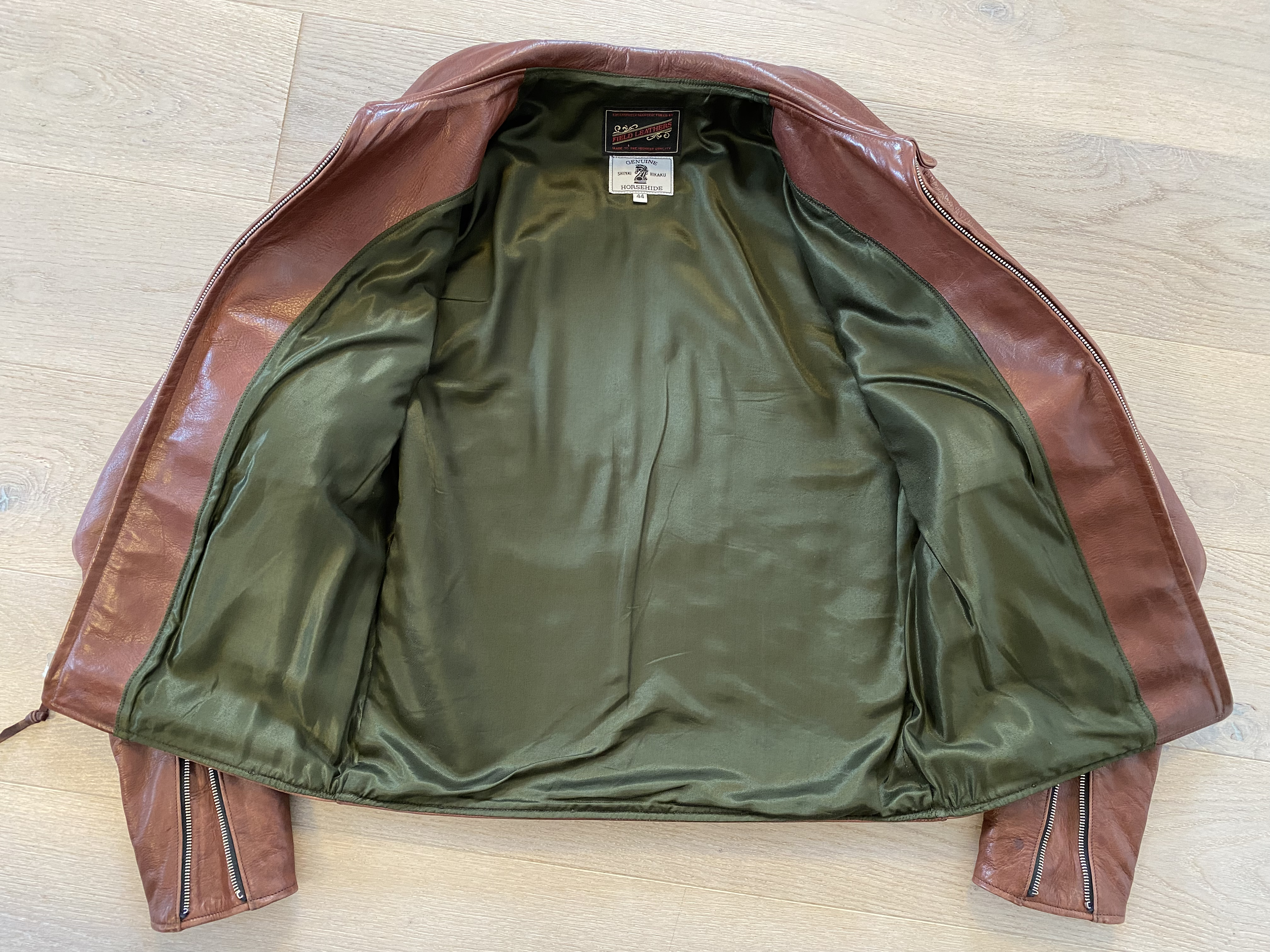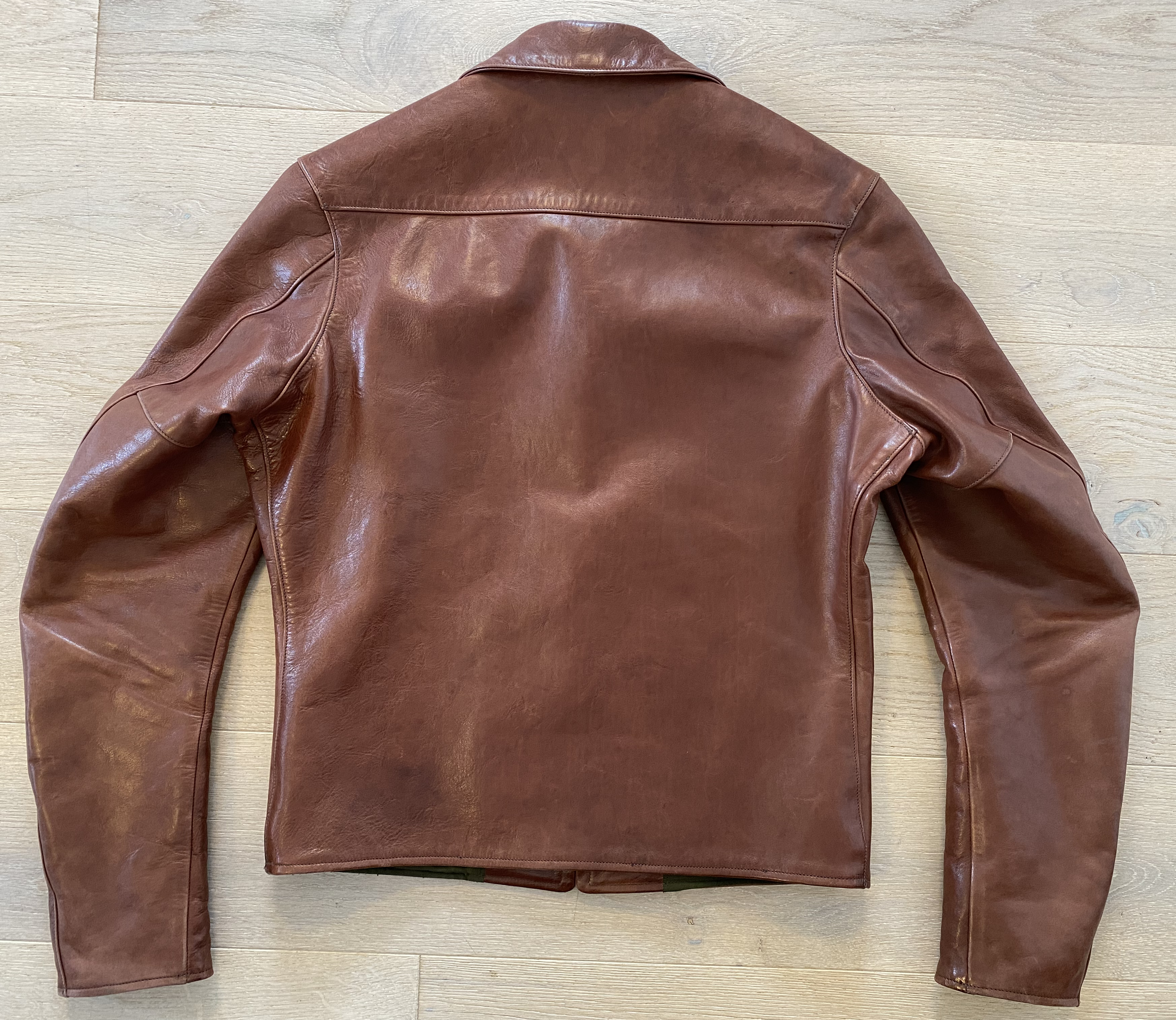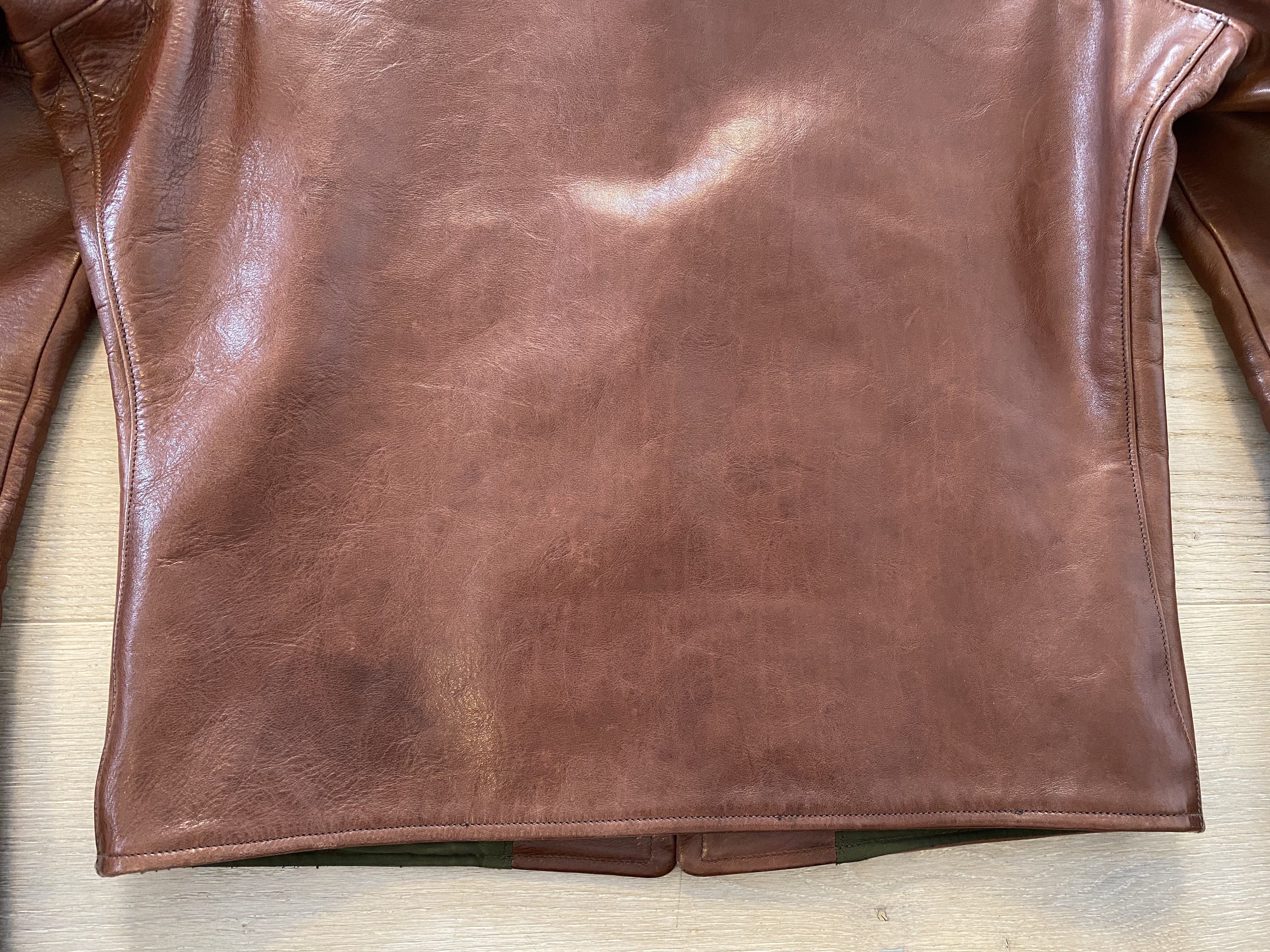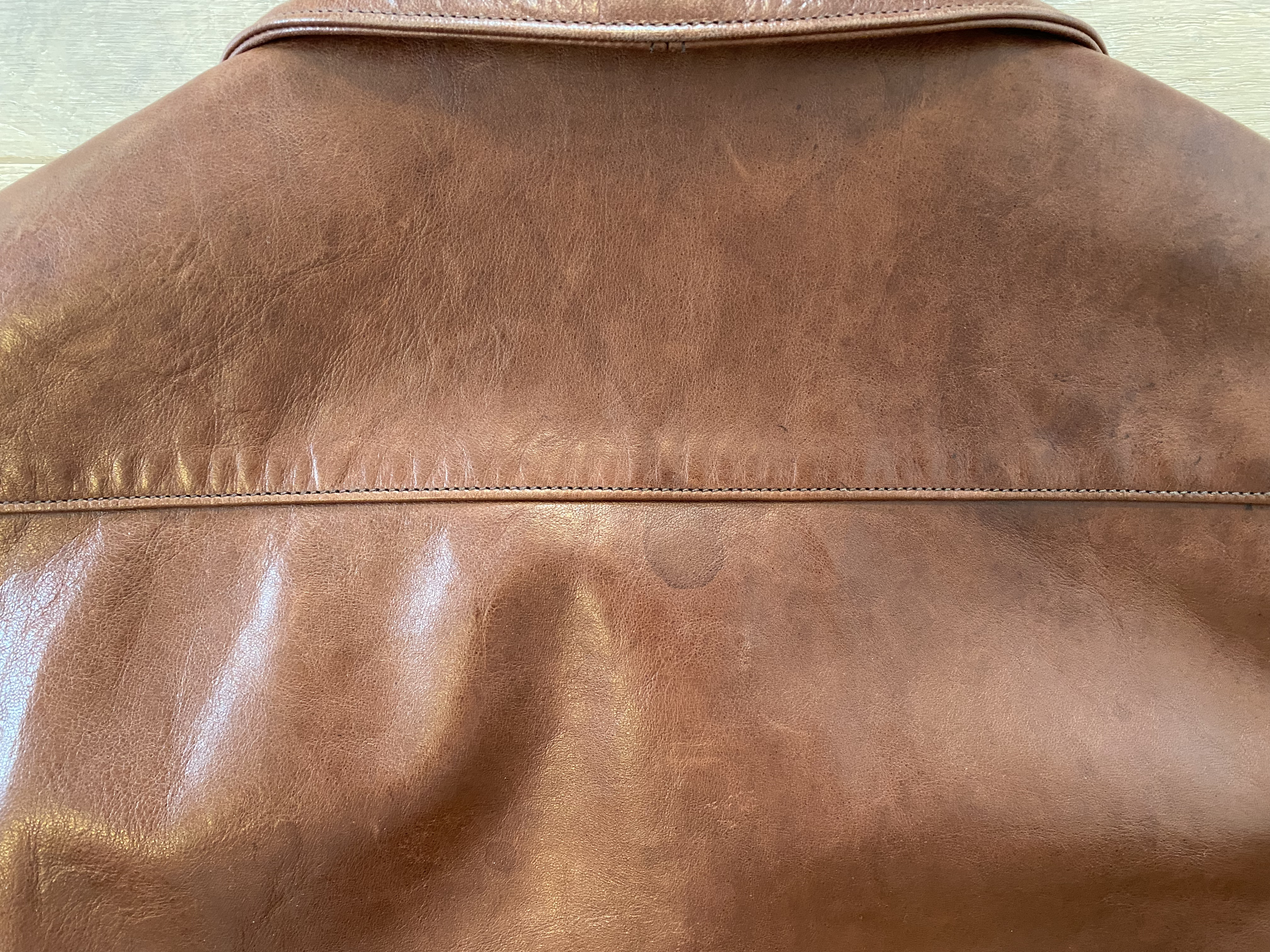 Last edited: