Beautiful, black leather penny loafers, hand-made in England by Grenson. These are the Bartlett model, as seen on the Grenson website here:
https://www.grenson.com/bartlett-mens-loafers-in-black-calf-with-grey-handpainted-leather-sole
UK price is somewhere North of £300. These are in as-new condition. I bought them online a year or so ago, but while they are a true UK size 8 (US9), they are simply too narrow for my feet. Ideal for someone out there with narrower feet. I guess they could be unisex too. They seem to be to have the same fit / size as a Bass Weejun in a UK Ladies 8 (long story, but established through direct personal experience).
Photos of the actual shoes: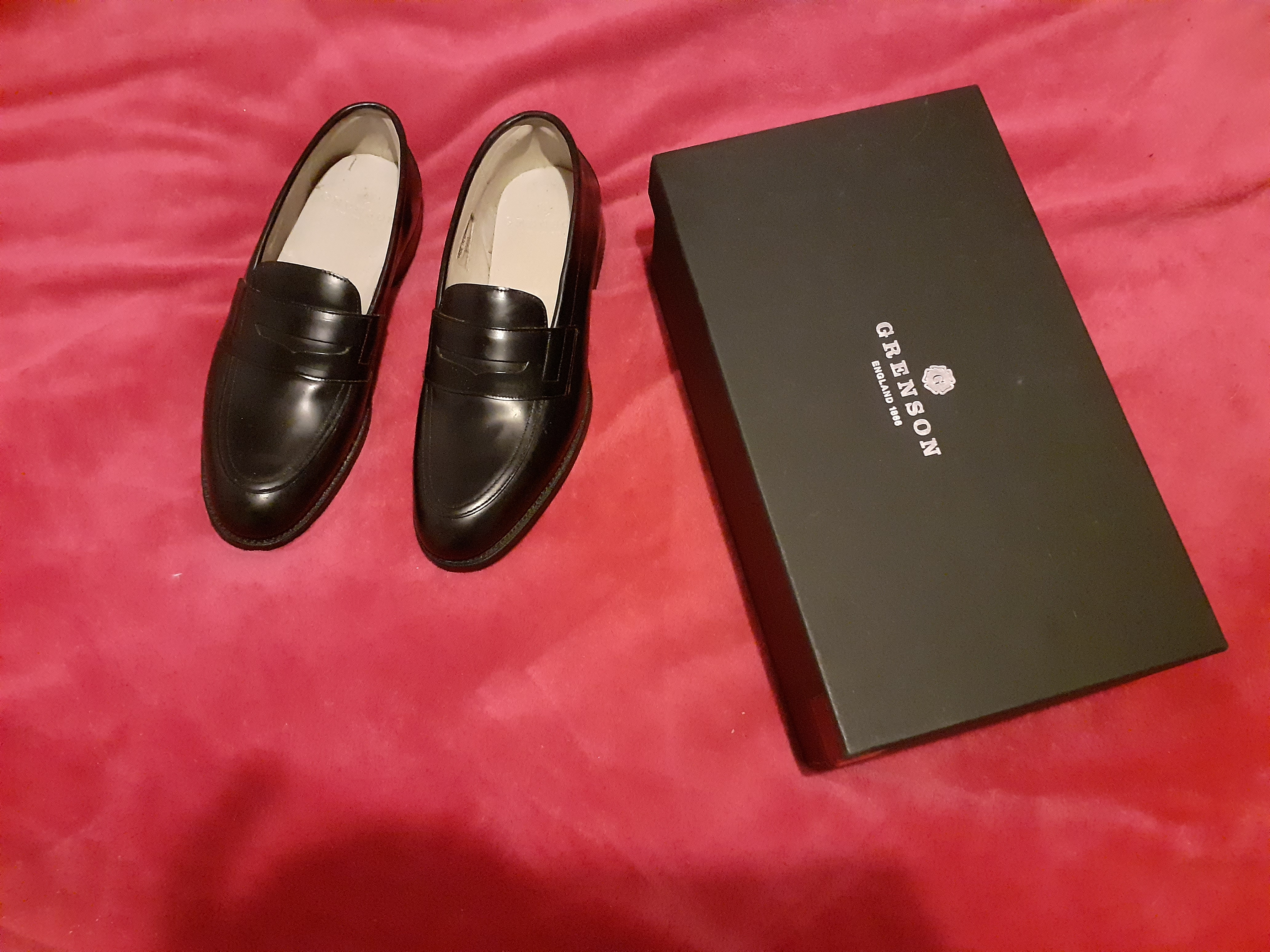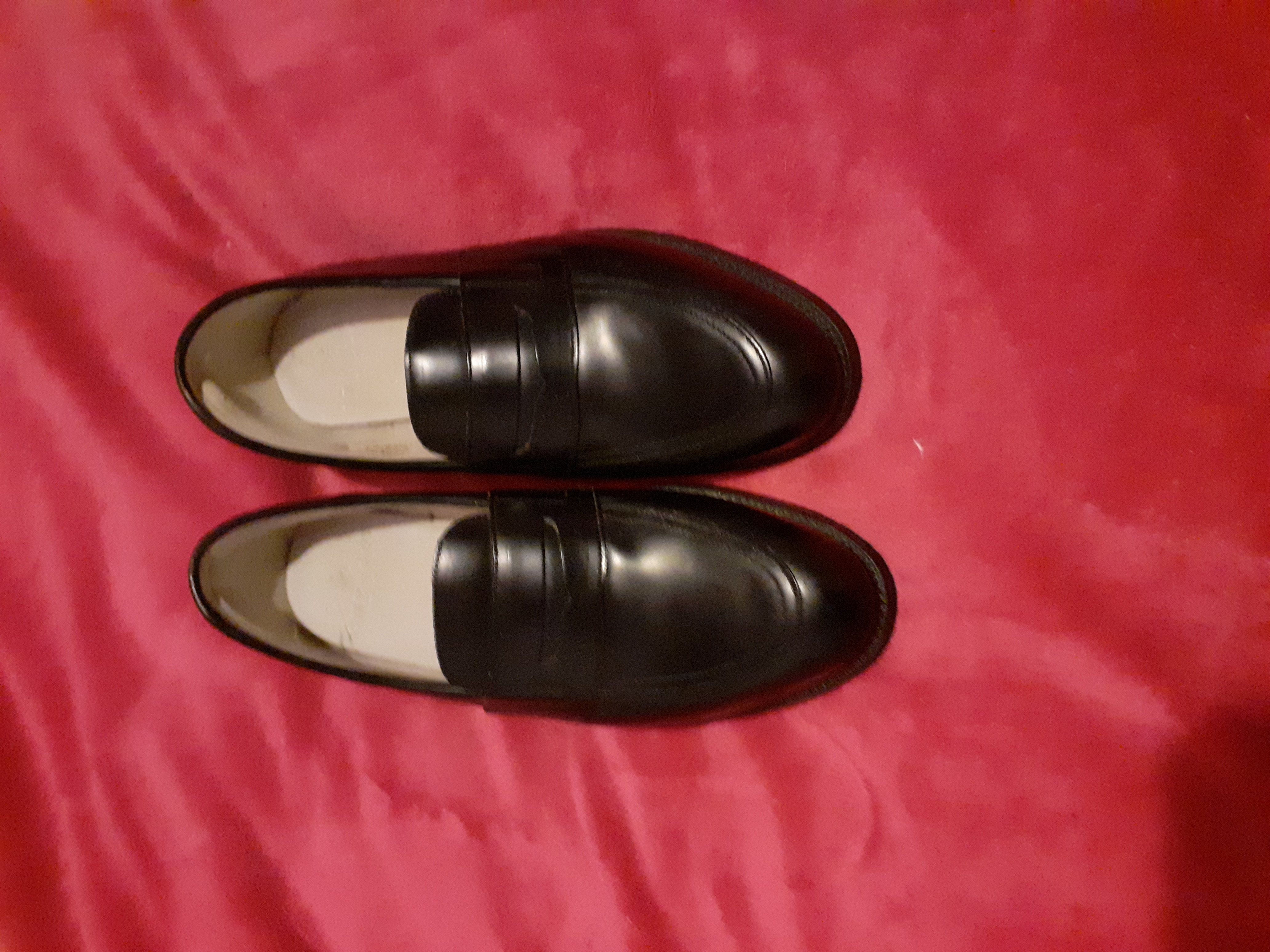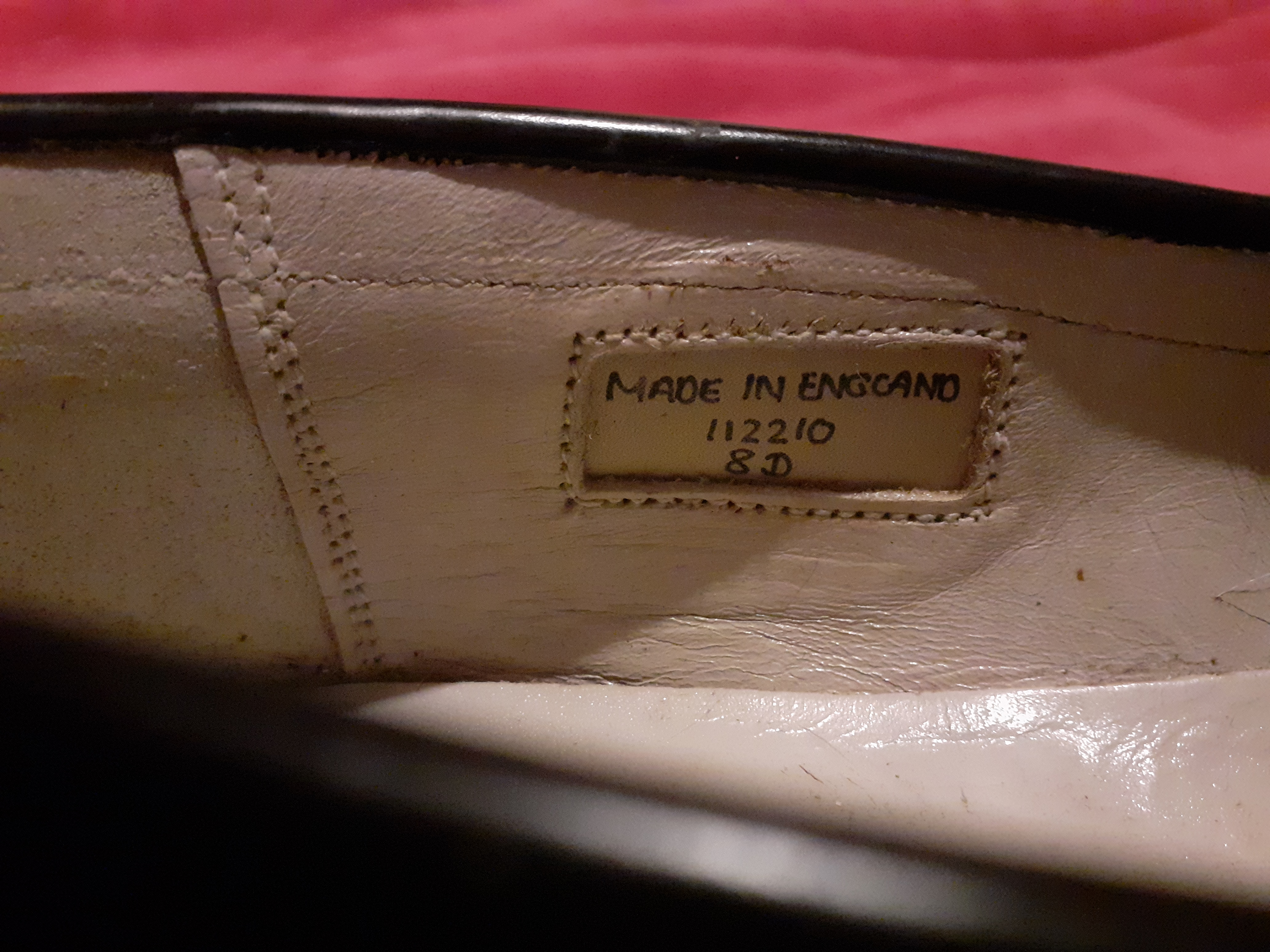 Clean soles, never set foot outside: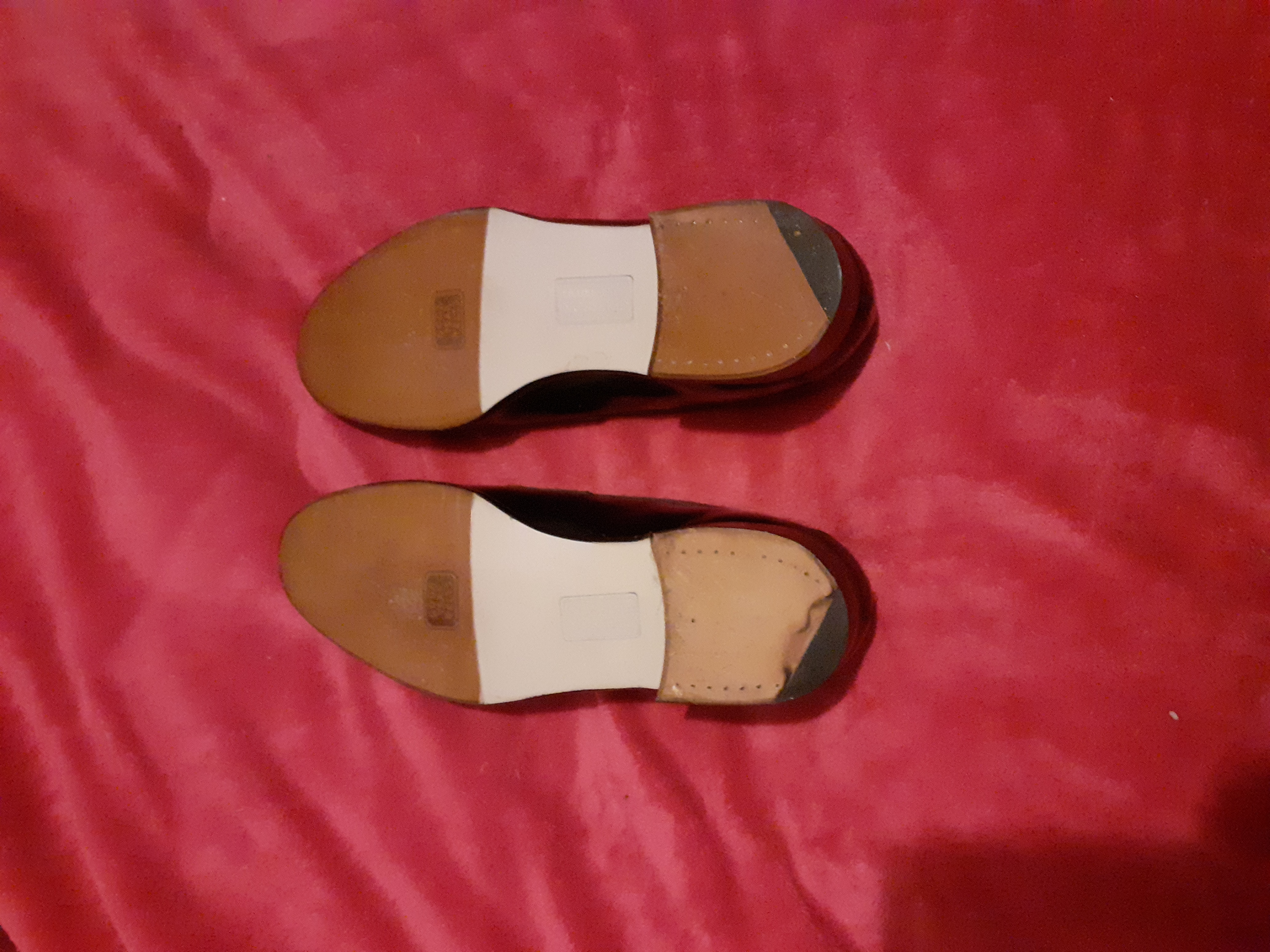 Retail on these is somewhere north of GBP300, but I got them for somewhat shy of that. Happy to recoup my money by selling to a UK Lounger for GBP150 OVNO, and I'll throw in postage. If anyone outside the UK is interested, we can work out something with the postage. Beautiful shoes, trust me, they would not be on sale here if the fit was right for me!