Friends, I am thinking of creating mouton collars for some of my jackets. However, I do not have some of the original patterns to guide me. I was thinking we can share images, so others can benefit and perhaps make their own. Currently, I have the following.
1. Original J24 Buco.
2. Vanson model E
3. Schott 184sm
4. Al's straight police jacket
5. Branded Garments CHP
I was thinking of using two 8.5x11 graphs 1" apart paper (placed next to each other) as a background for the collars to lay on. I am placing a PDF graph paper that can be used as the template.
Likewise, I welcome anyone to give input to improve and contribute their collars, so others can duplicate them.
Buco J24 original: Front, back, and a close-up of the strap. Very few have this strap.
IMPORTANT NOTE: THE FIRST IMAGE HAS THE MOUTON FLUSH WITH THE END OF THE 1" SQUARE. THE ANGLE IN THE IMAGE DOES NOT SHOW THAT CLEARLY. The mouton is 21.25 inches long.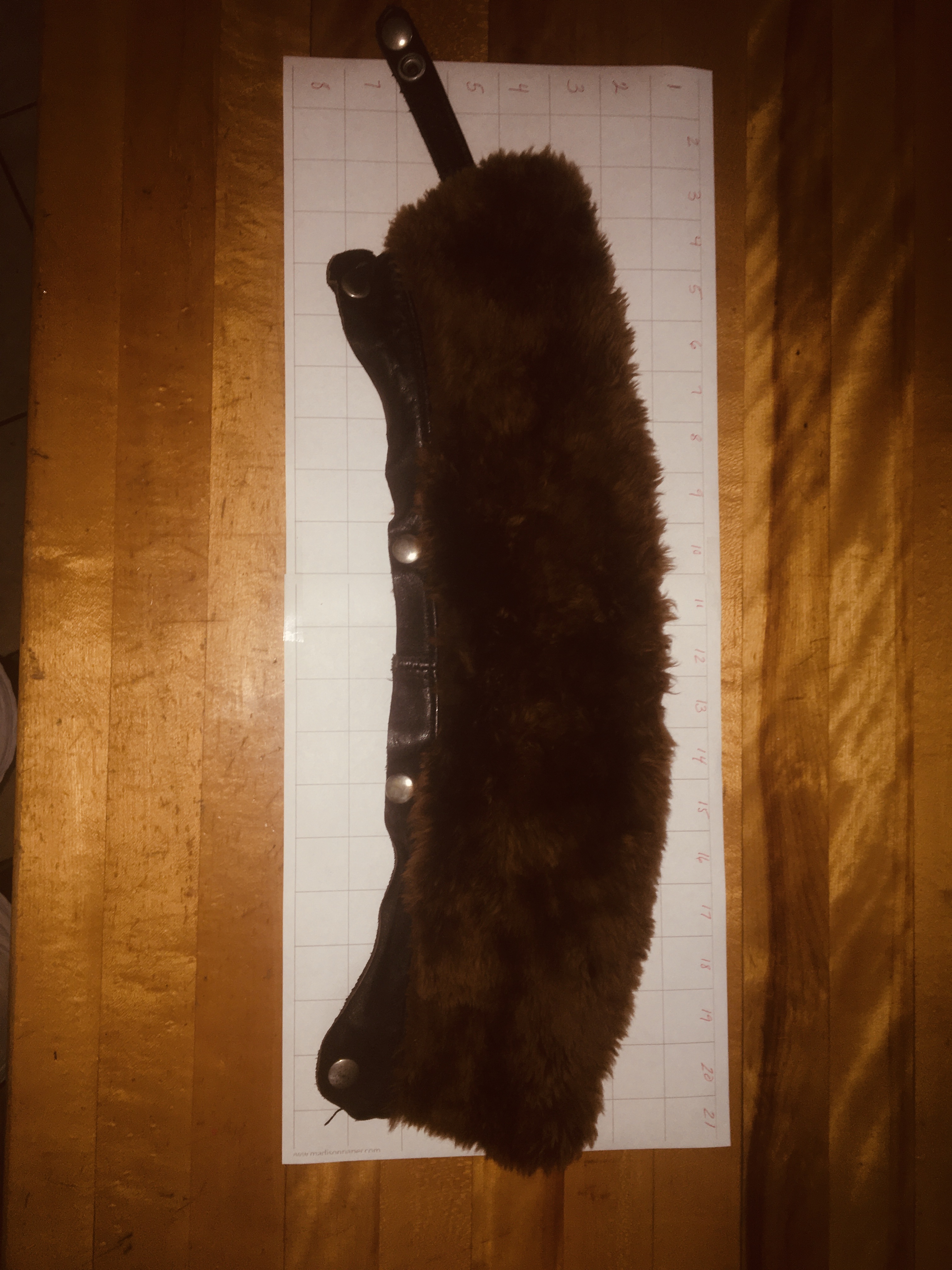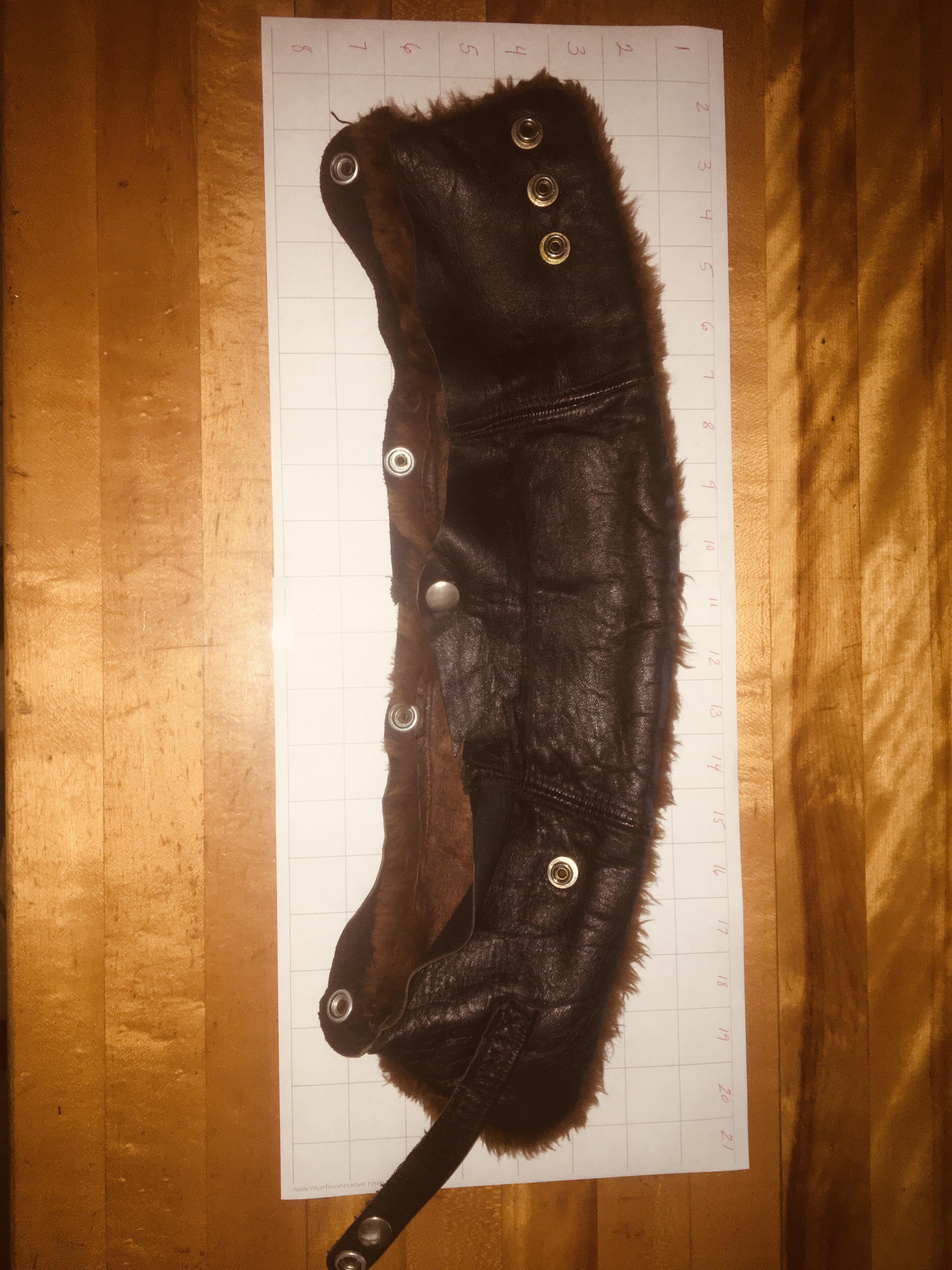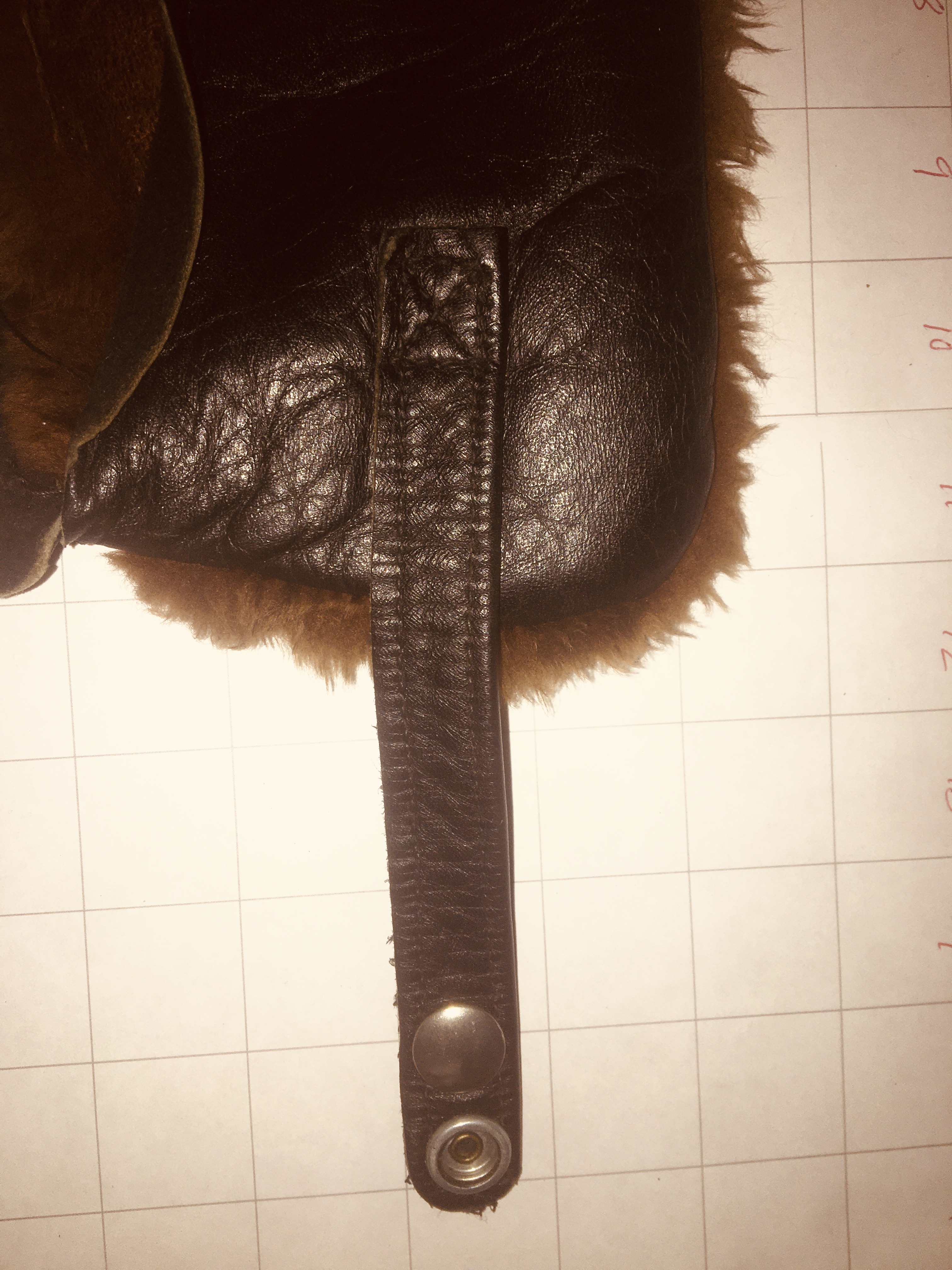 Last edited: