Price: $400 plus shipping within CONUS. Originally paid $650 after acquiring the jacket from England.
Reason for selling: moving another jacket on to make way and generate funds for another project
The jacket is a collaboration between Levi's and Aero. I bought the jacket after seeing the aero birds of prey and terry's video about the jacket to see if I would like it. It does fit me great and I like the style but I already have the STF bootlegger so it's basically the same style for me. I'd like to move this on and save fund for another jacket project.
Leather: the horse hide leather is still soft to the touch, feels supple and thick and was just recently conditioned with leather honey. It has fake repairs on some areas which is totally by design. The jacket is short at 21" back length and has an almost 3" front drop that follows the curve of the pelvis.
Lining: what seems to be standard cotton tartan from Aero
Hardware: talon #5 main zipper that still works properly
Measurements:
Chest (pit-to-pit) 21.5"
Shoulders (Seam-to-seam) 17.5"
Waist (measured across middle of hand pockets with side adjusters fully un-cinched) 19.5
Bottom hem (measured at bottom of waist band) 18.25"
Back length (collar Seam to bottom hem) 21"
Armhole 10.25"
Sleeve length (straight down from shoulder seam to sleeve) 23.75"
Sleeve length (around from shoulder seam to the sleeve) 24.5"
Photos: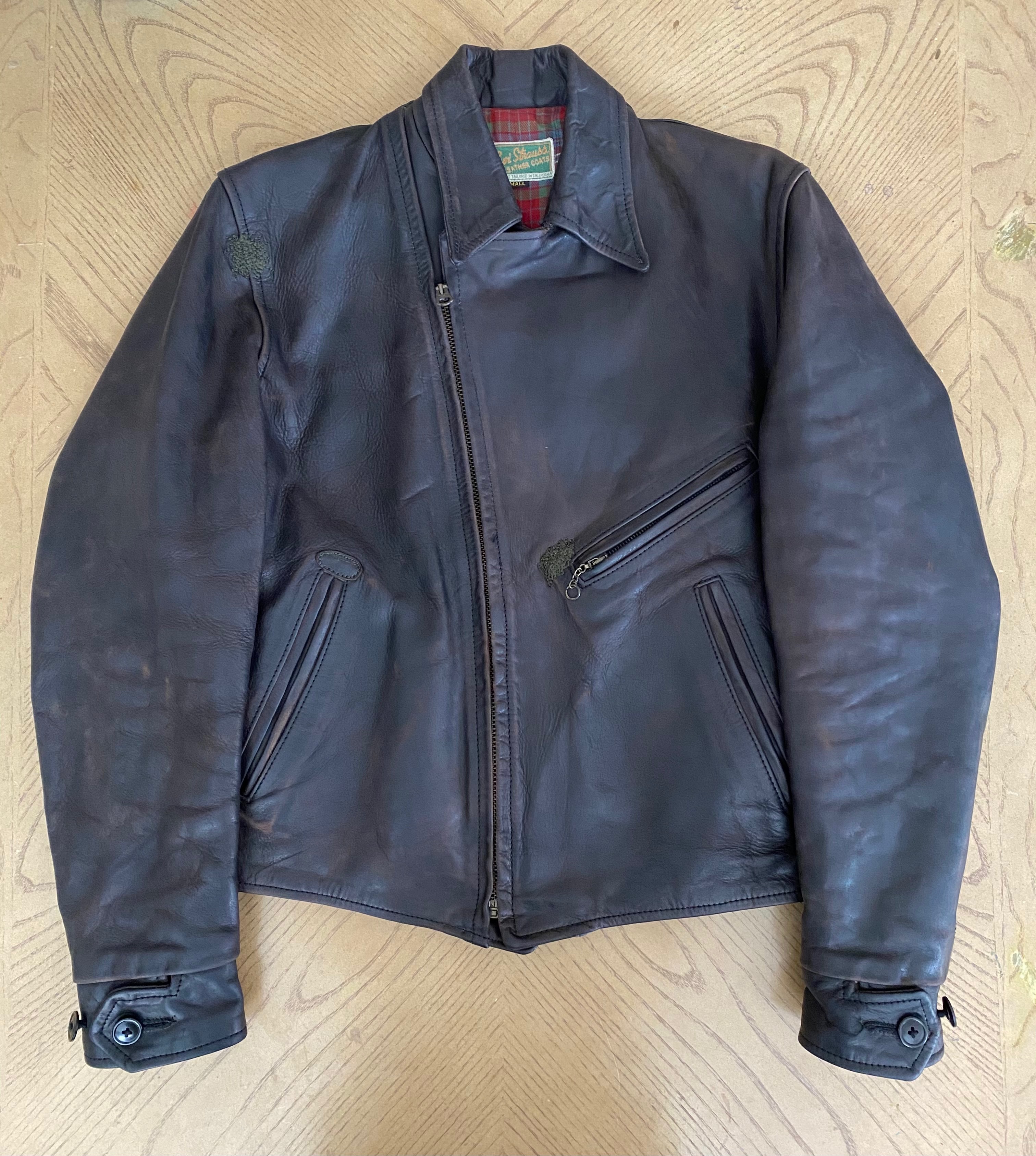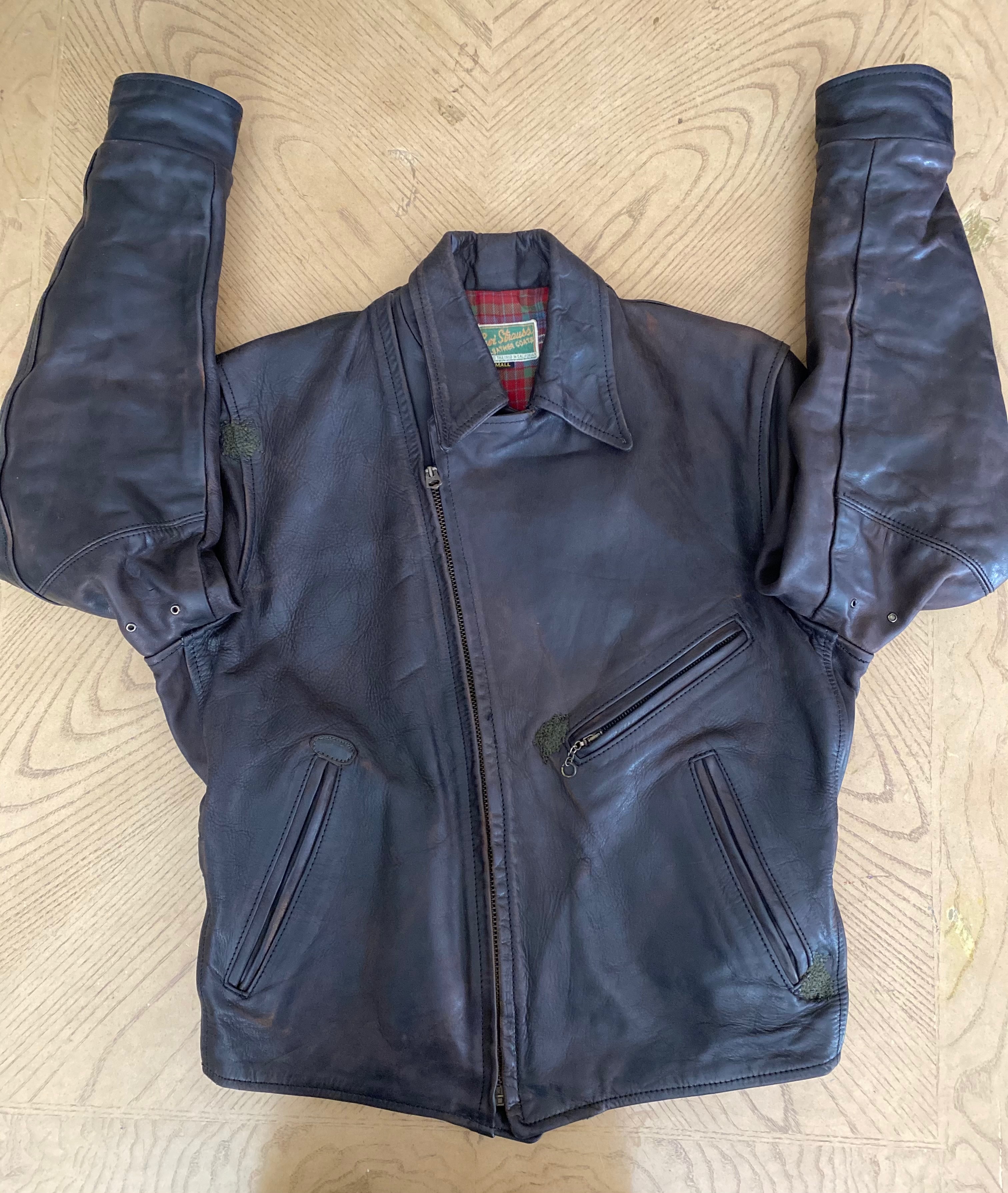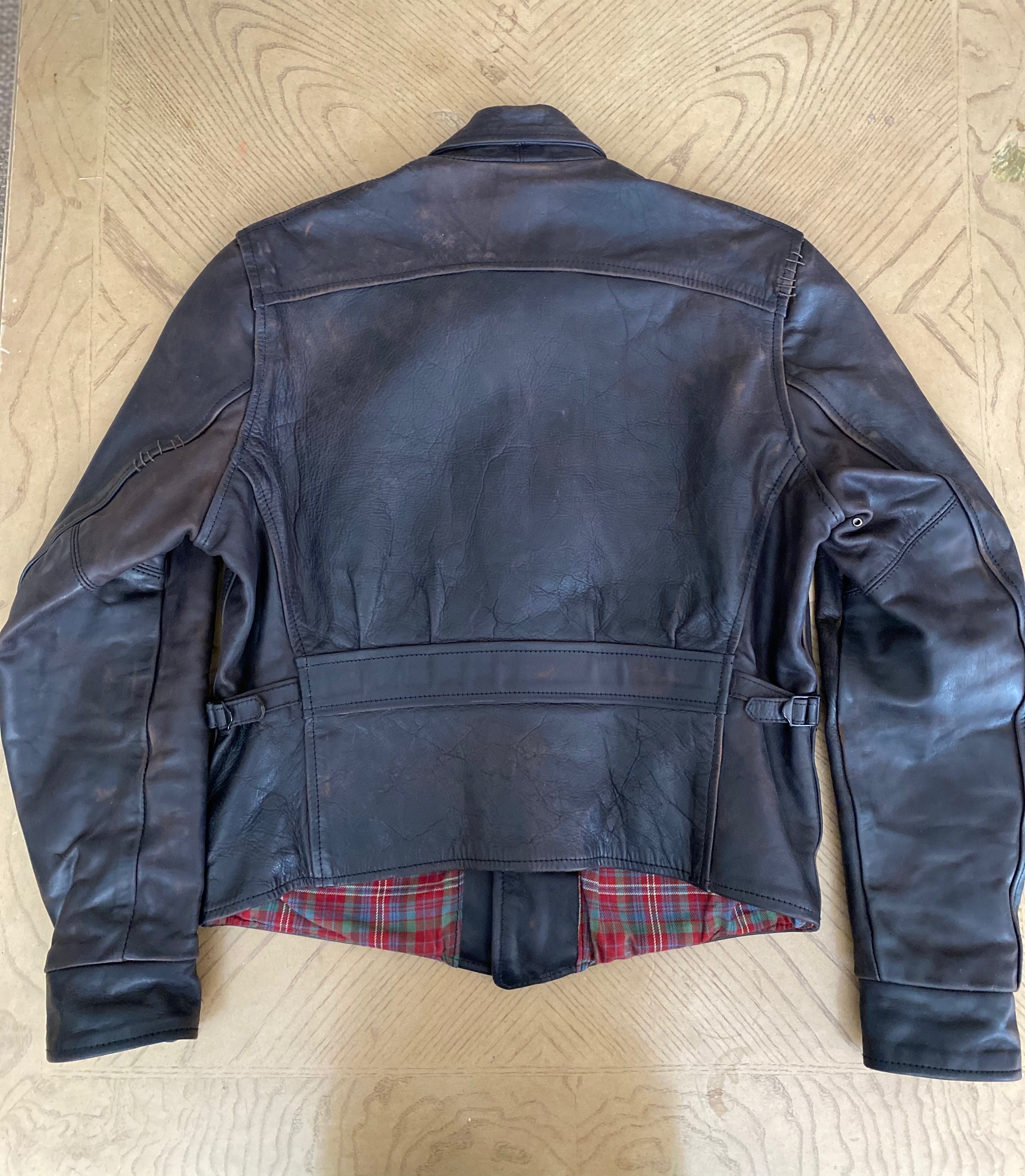 Last edited: