Working on my first ever custom build with Johnson Leather- base will be a J-24 cross zip in a Dark Seal Vermont Horsehide.
- brass zips all around
- biswing back or underarm gussets
- fan back design
- no belt loops our epaulets
- two tone elements in natural veg tan for contrast
Need some help with which parts would look best in the contrast natural tan leather- need it to be subtle. Also, not sure which fan back design to go with- Hooch Hauler and Freewheelers Sunset come to mind. Any suggestions/opinions that you guys have regarding my above choices and options would be greatly appreciated. Wondering if they will all work together for a cohesive design. For example, does the biswing work with the fan back?
Pics are always helpful!
J-24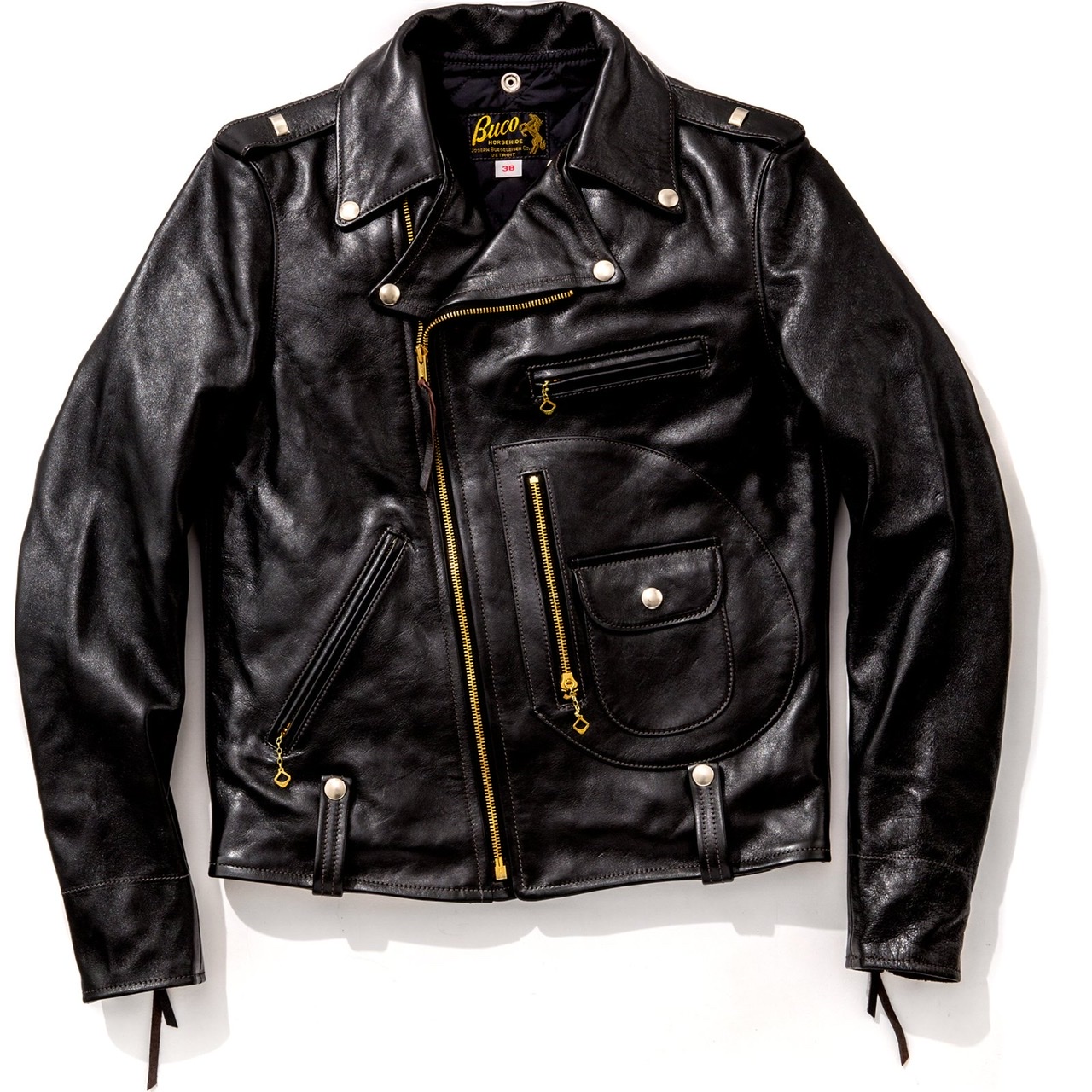 Johnson Leather existing fan back design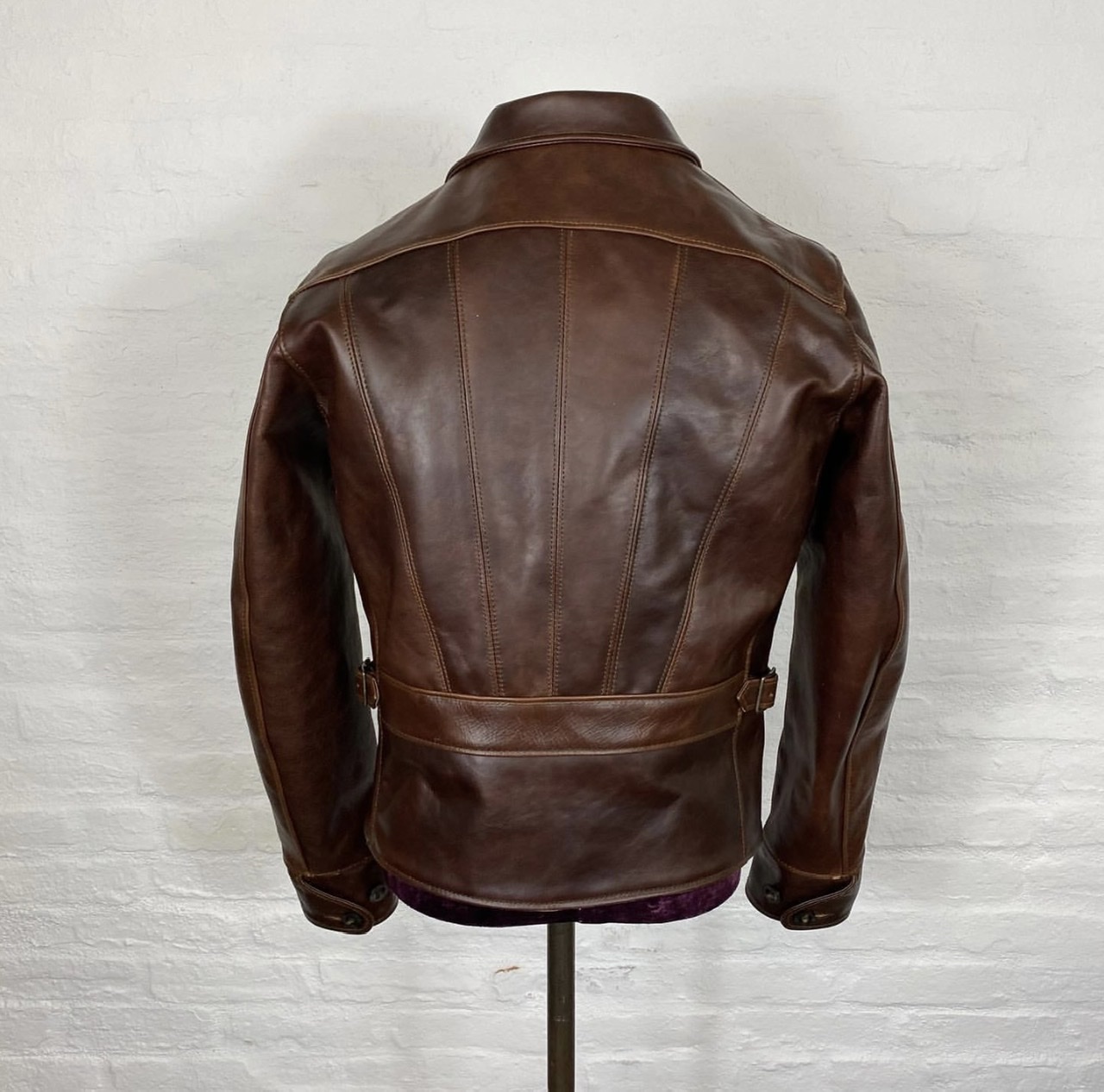 Other fan back inspiration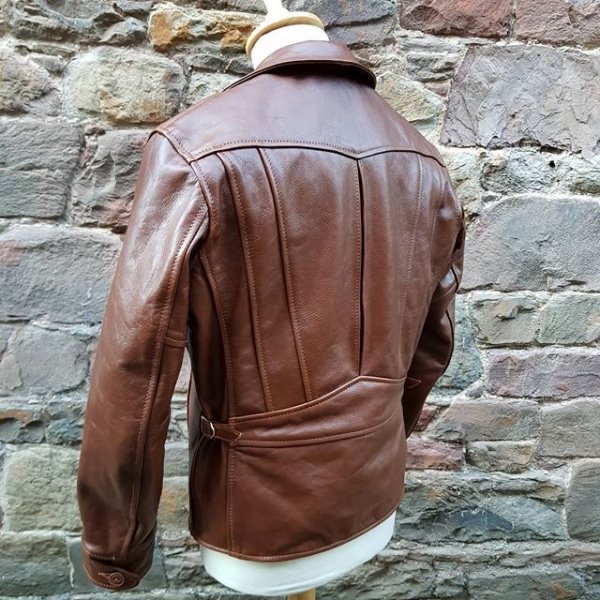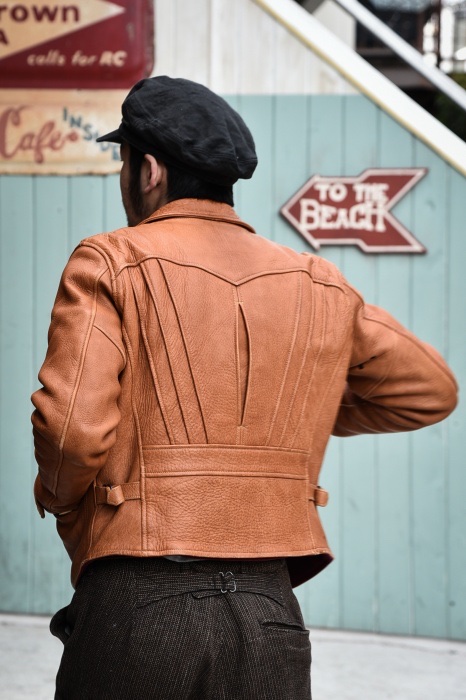 Two tone inspiration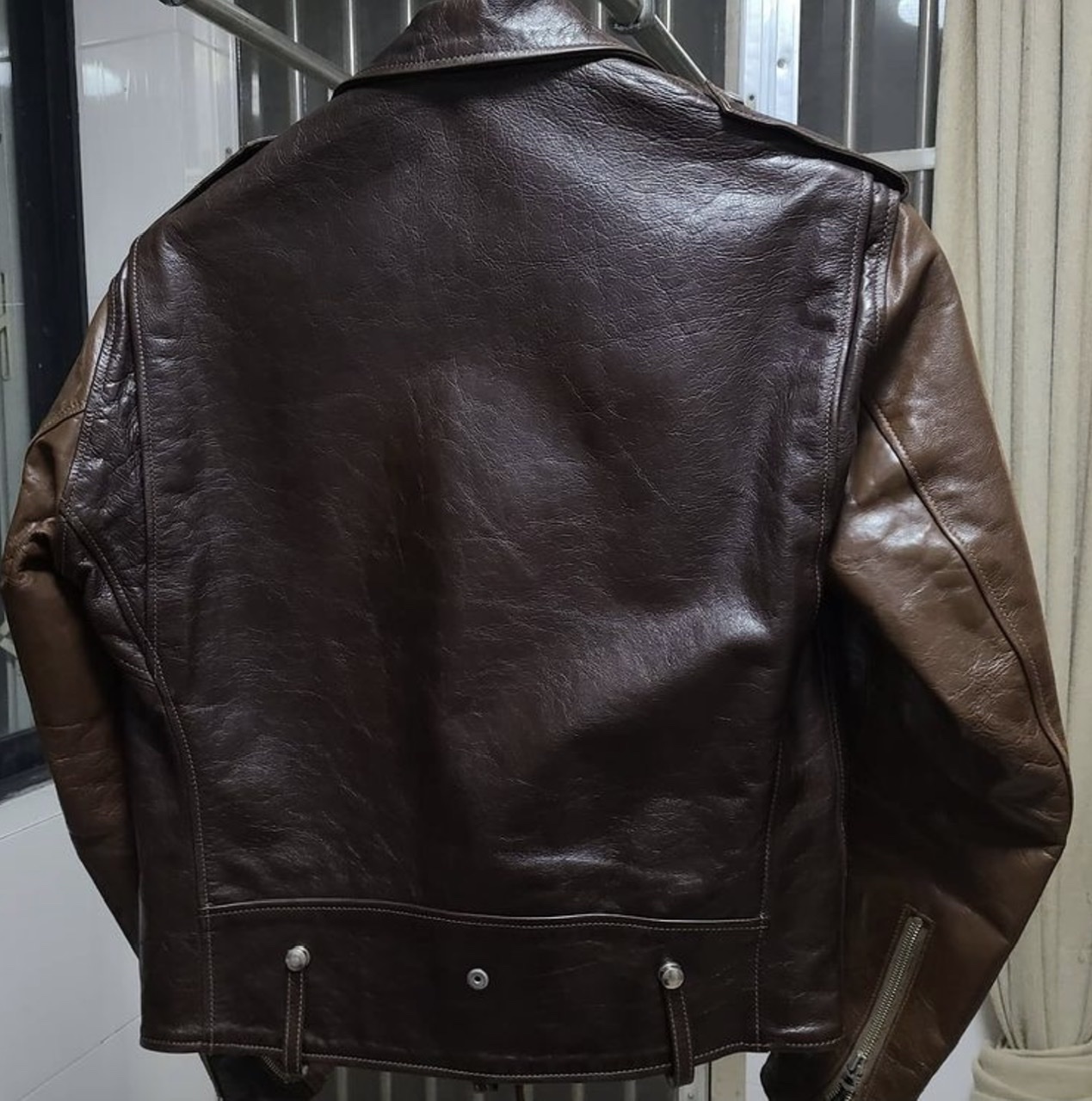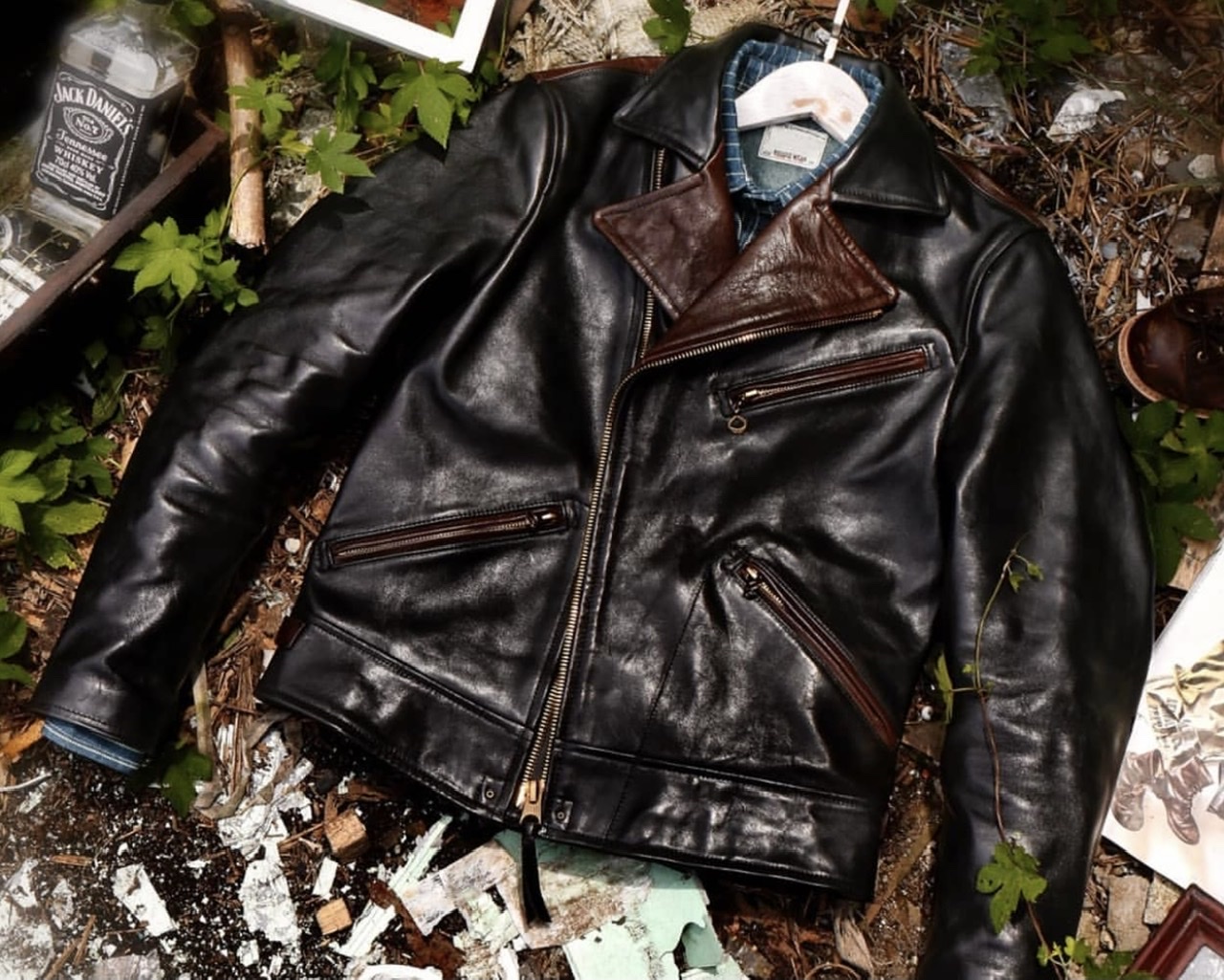 Last edited: