Selling 2 pairs of Parkhurst boots, 1 pair of Thorogood, and a pair of Thursday's. I really need them all gone so these are not just me trying to sell them ridiculously good prices, but really low priced. Some of these were worn for like 4 hours and the others not at all. I'm in the US but willing to ship anywhere. Because these are going to be priced so low you'll pay shipping. I could potentially be swayed to split the cost of shipping if you do happen to live somewhere where the price to ship truly is crazy. Could be open to negotiation on price just DM and let's talk!
Unfortunately not a lot of people know Parkhurst all that well yet so let me give you some background on them. They are a relatively new company launched in 2018 based just outside of my hometown of Buffalo NY. Andy the owner was working in finance before he opened up Parkhurst. His vision was to take workboot silhouettes and frames but use dress boot materials, welts, finishes and stitching. His other dream was to design and build them here in the US, and try to use as many American made materials as possible to build them. His grandfather was a hardworking union member at the Lackawanna Steel Plant here until the jobs were outsourced to hell and it ended up closing. In my opinion he's nailed it. I've tried several pairs of his boots now and he just continues to fine tune them and bring them up a notch. Every new year and every new design proves this. Andy does as much hands on work as the owner as he can. If you email them chances are hes answering. He's answered my emails in like a day and is beyond friendly. I met him at a pop-up where we chatted about the industry and his competitors and long term goals for two hours. I purchased two pairs of boots from him and he threw in a third for free for supporting local business. As with any very small batch creator you will find the occasional QC issues. It's like a 10 person job and things can slip through the cracks he's super responsive and will go to great lengths to fix or make things right. Go check his page and support him. Just giving love to a Buffalo Brother, here's a link to an interview he did fairly recently with Stridewise
1. This is an unworn pair of The Allen as he calls them in 5oz Horween Natural Chromepak, Goodyear veg tanned welt, veg tanned leather insole, veg tanned leather midsole cork and shank then Dainite sole. Yes that's a lot of Veg tanned leather. No idea how he gets away with retail price of under 300. Chromepak is stuffed with oil and waxes and this will age very uniquely for sure. Retail for 298 currently. This were worn for 2 mins by me to try on, brought them home threw them in my closet. Sat there for 6 months and if I haven't worn them in 6 months I should probably sell them. US Men's size 9
US $150.00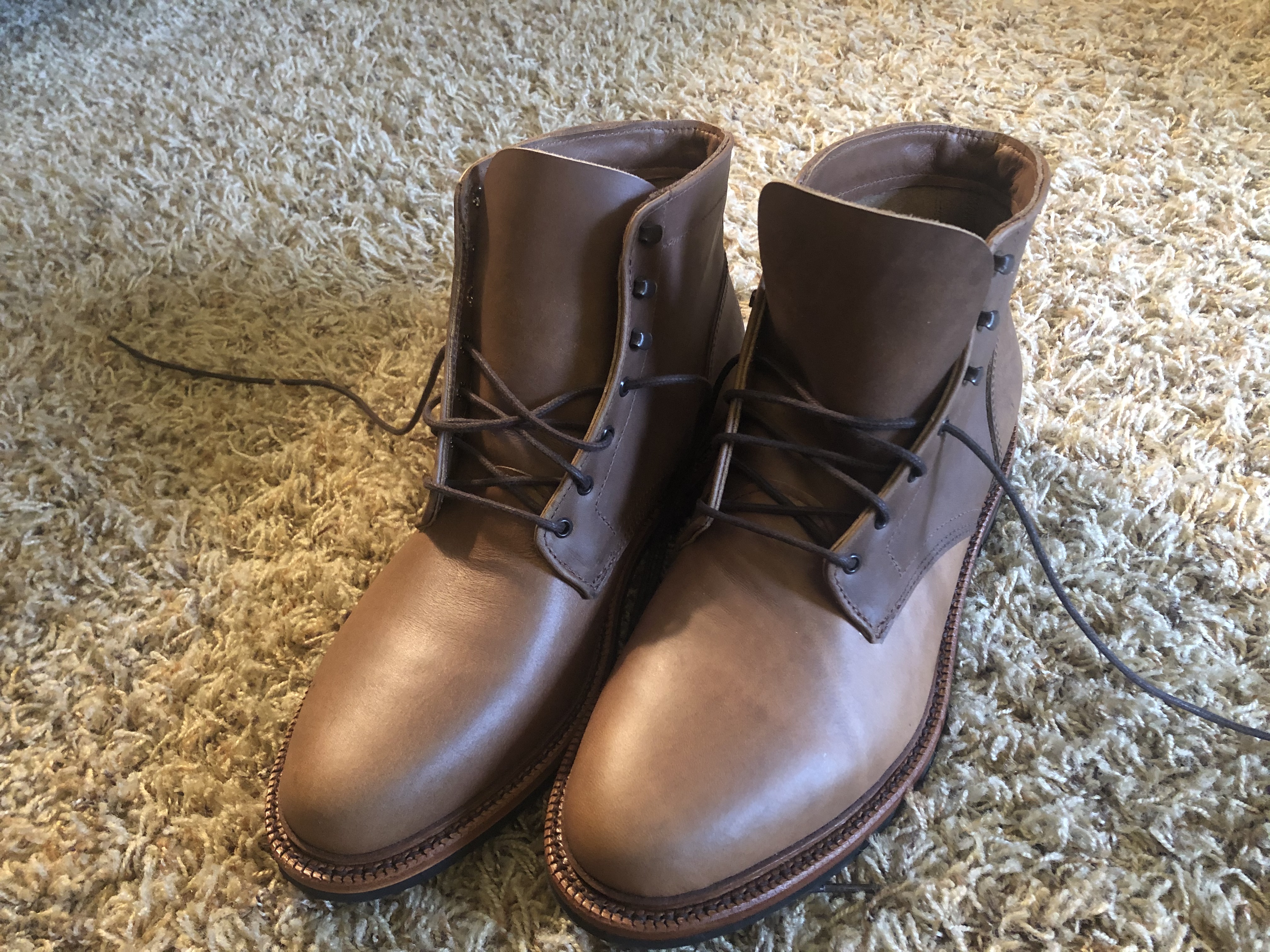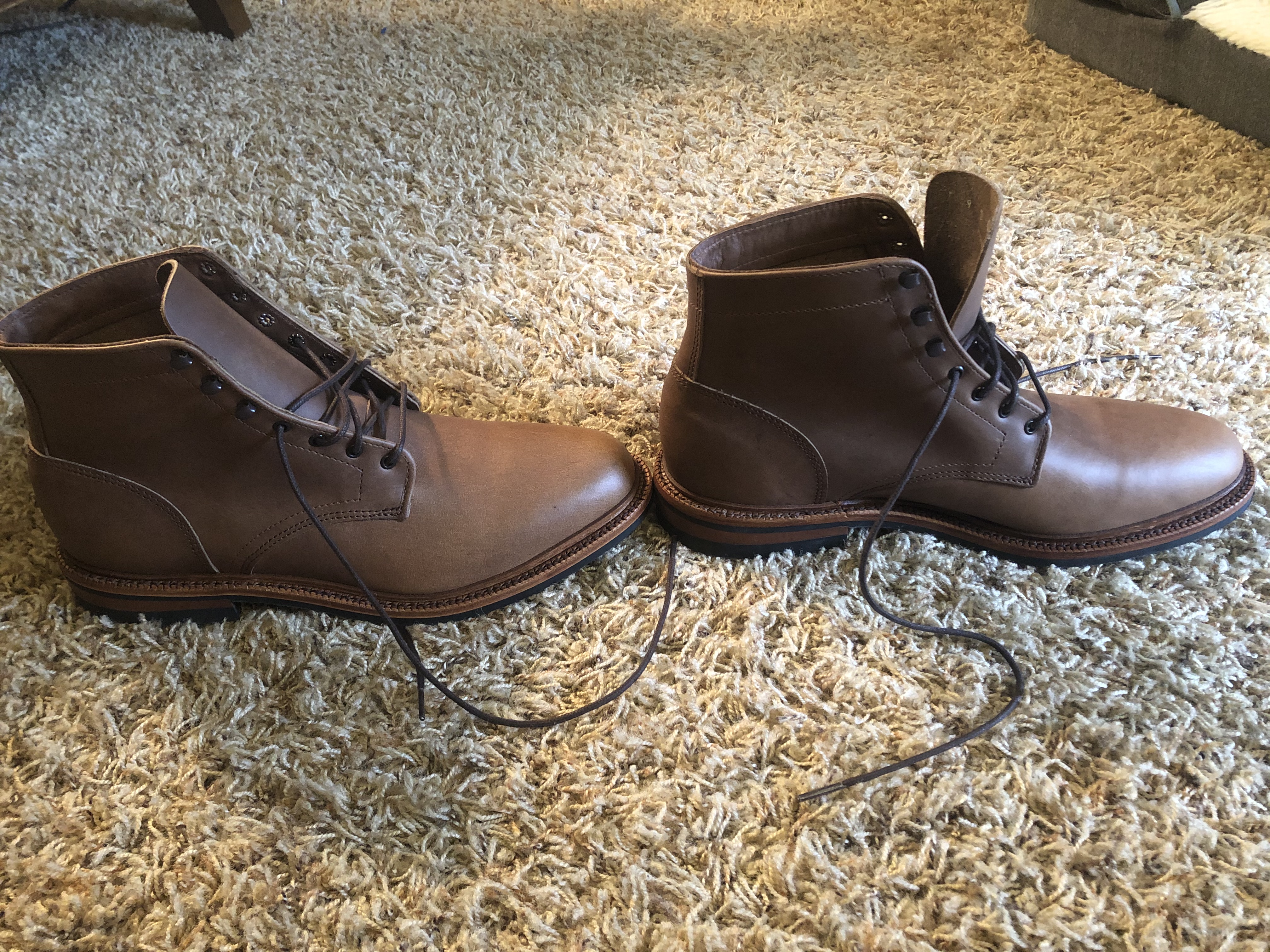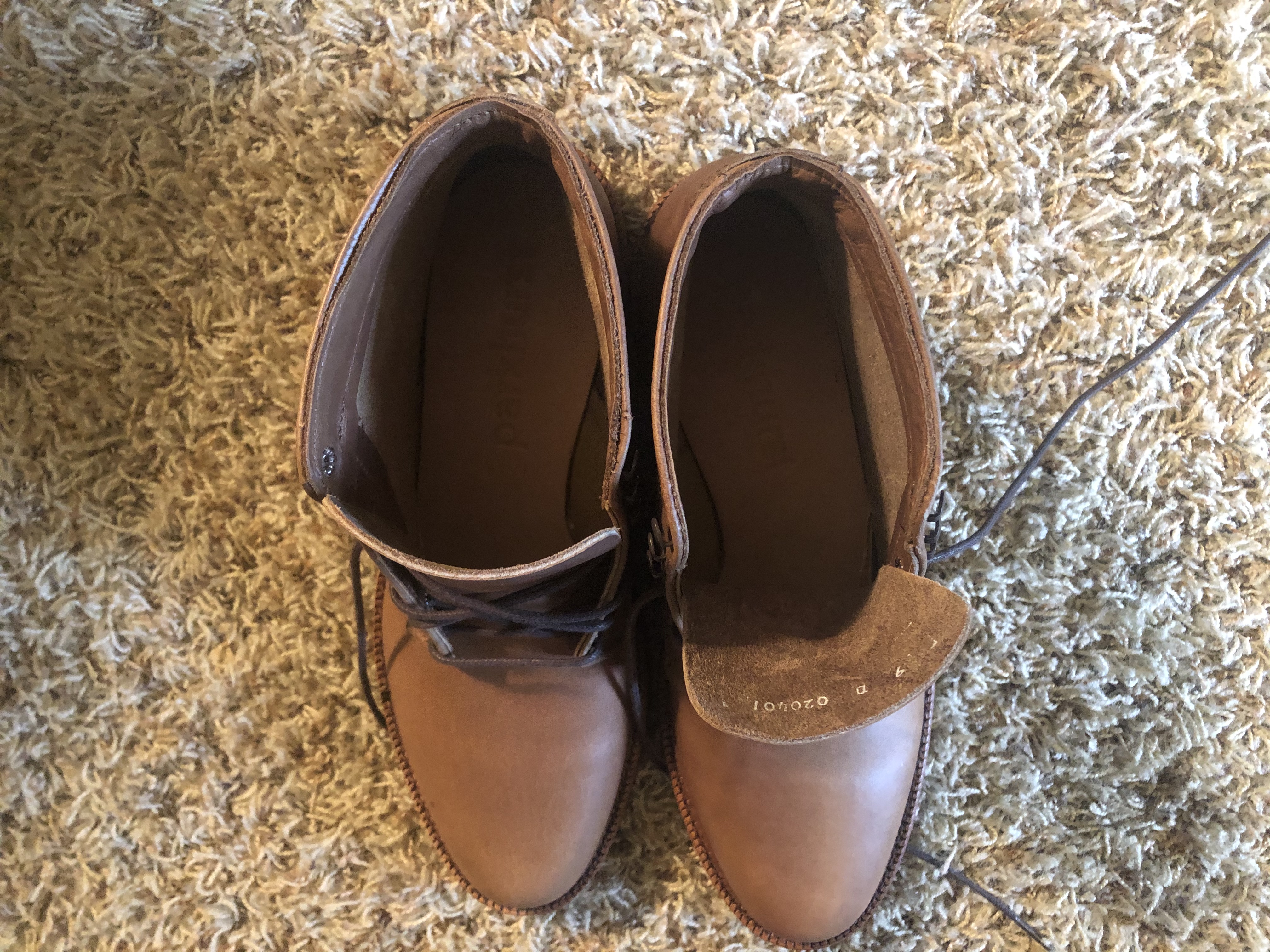 Rest of the boots posted as comments as it's much easier to do it that way from my phone. Please don't make me deal with EBay or Grailed BS, much easier and rather sell to TFL members!
Last edited: