Howdy folks,
I am new here and am looking for some advice on jacket fit.
I have had this Schott 689H for almost a year. I wore it a lot last winter and spring to break it in and it is starting to soften up nicely now and conform to me. My chest measures 39" and I have an athletic build. I ordered a size 38, ignoring the recommendation from Schott to size up and I go back and forth as to whether this fits me well. There is ample room in the torso and the arms with just a t-shirt but sometimes I think the shoulders feels tight. Also when I put my arms forward in riding position the back bunches up, not sure if this is normal or bad sizing?
I would appreciate all y'alls input.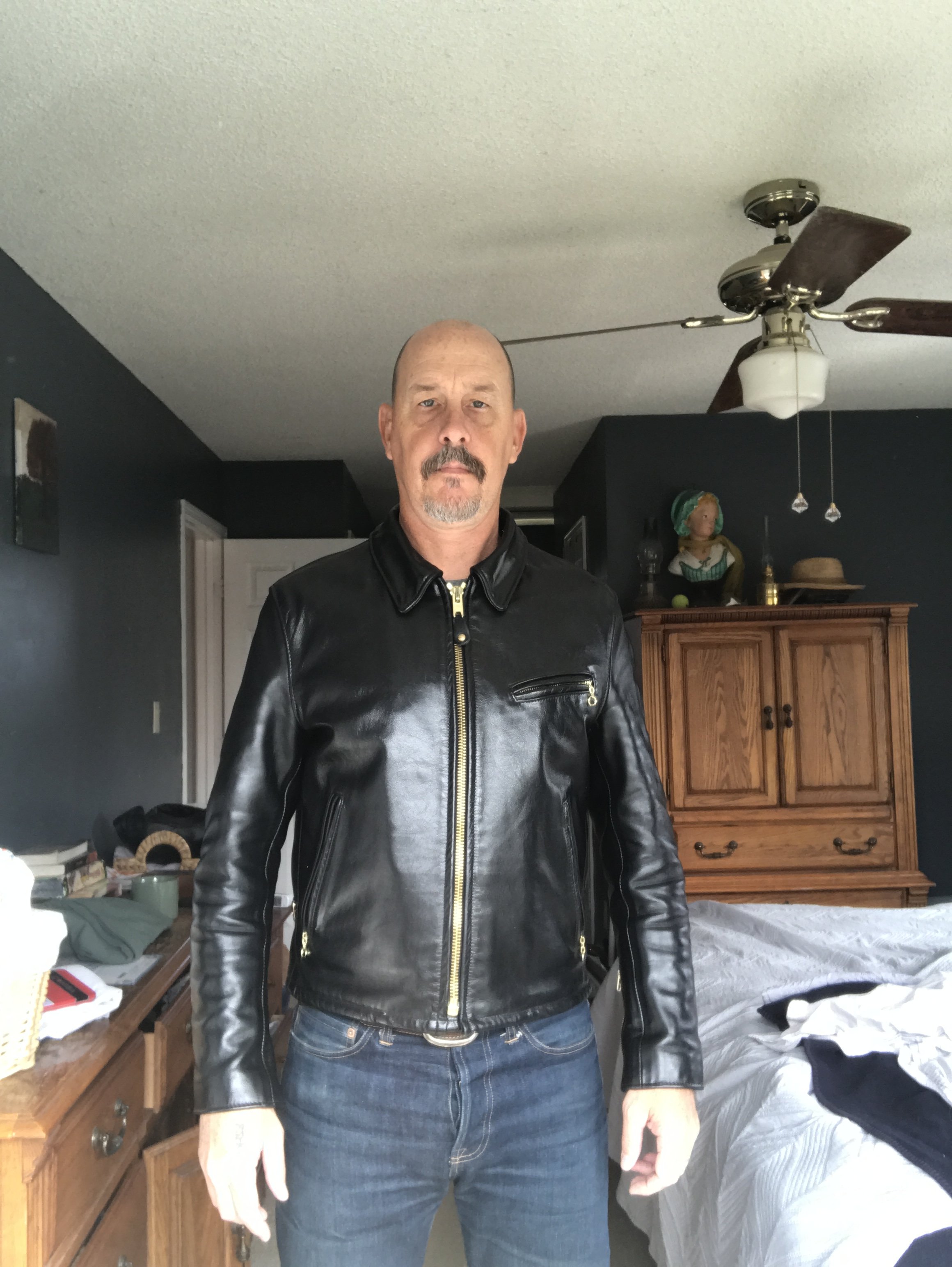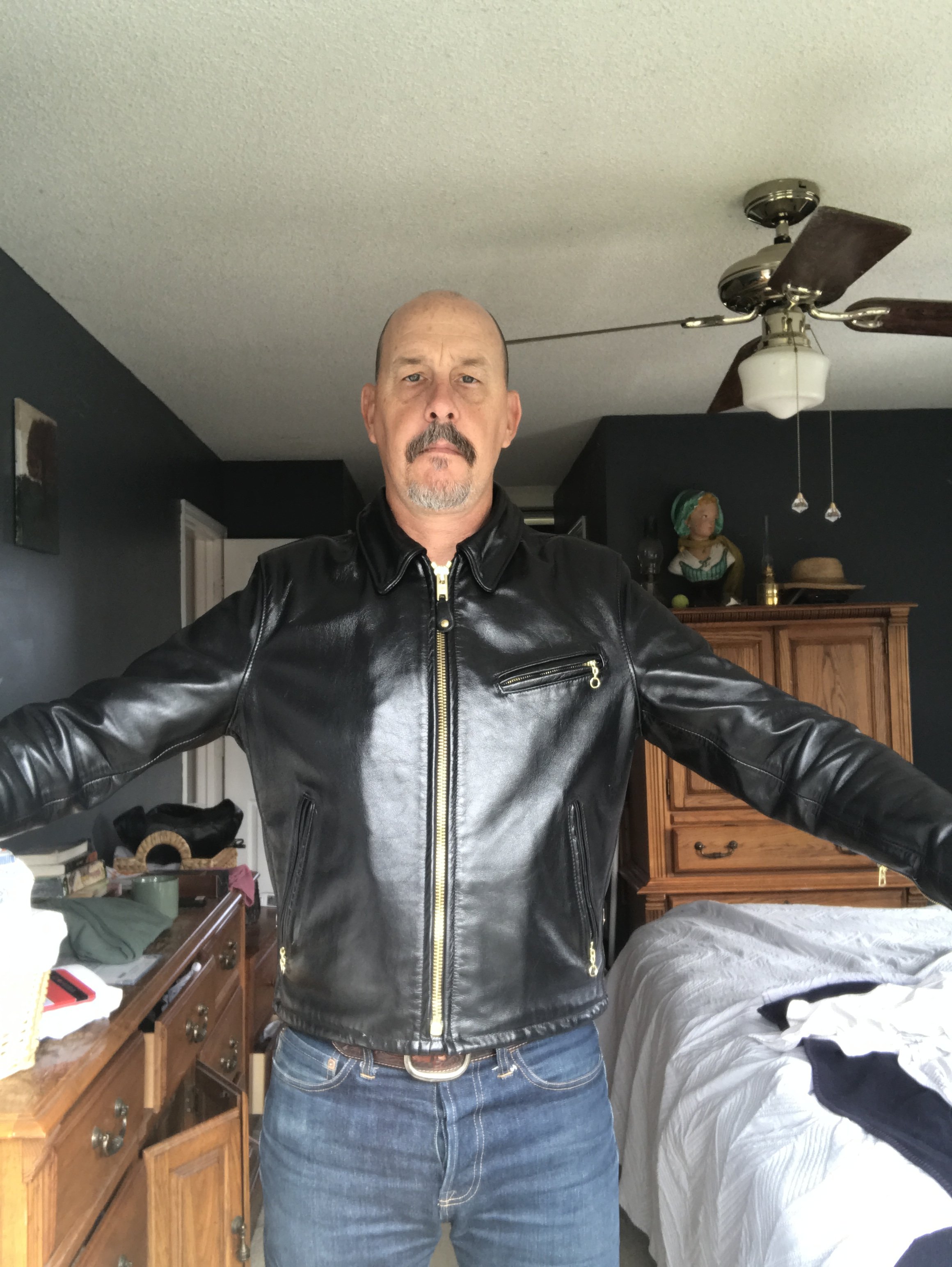 .