And in the Daily News...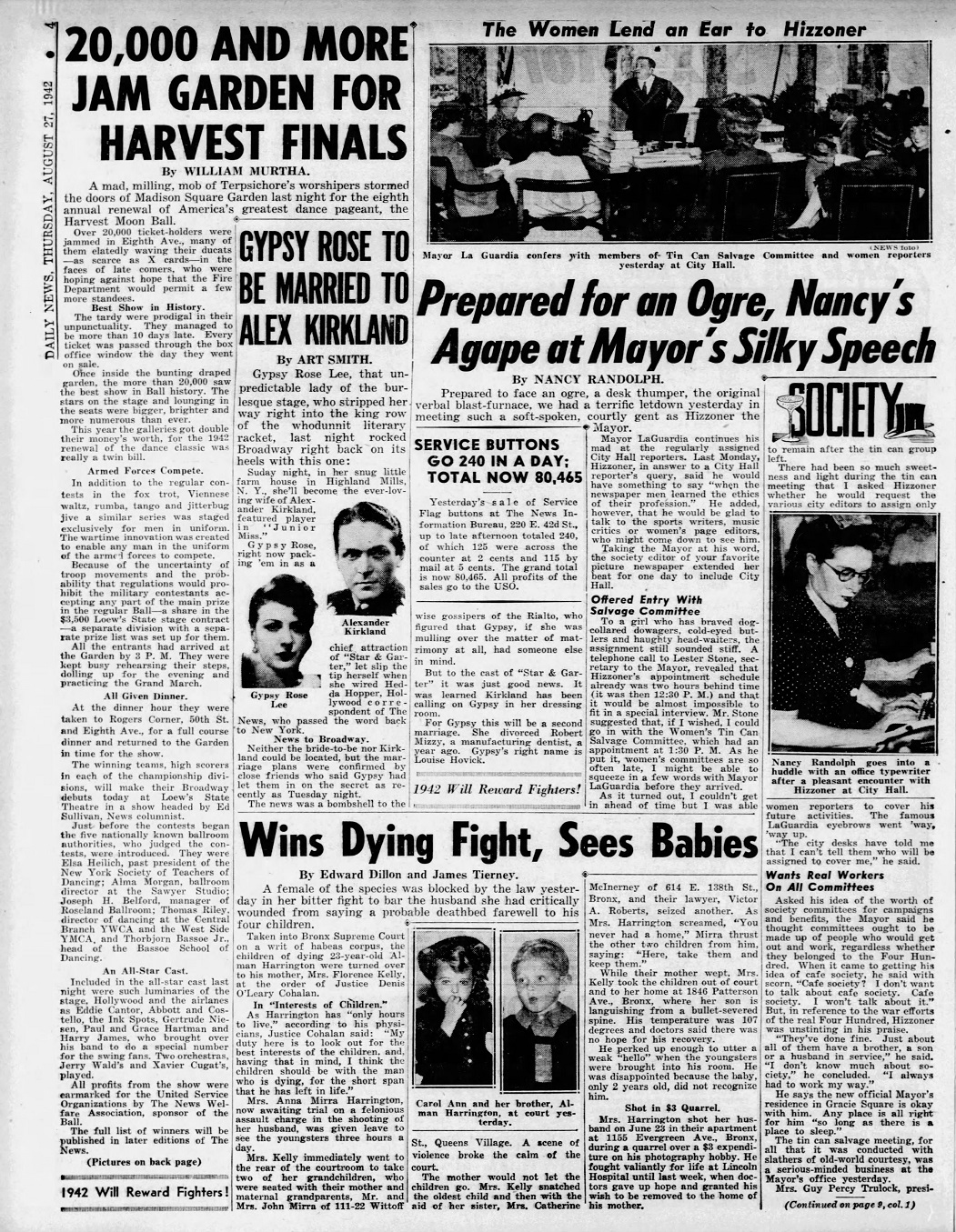 I dunno, from the look on her face I'm not so sure Gypsy is entirely sold on the idea.
What apple tree?
It's hard to have a conversation with your throat cut.
Remember when Ed Wynn got booed off the stage at a camp show because all they wanted to see was chorus girls? I don't think a penguin's gonna count.
ALL RIGHT YOU YARDBIRDS LOOK ALIVE
"Me? Oh, I've been around a little..."
Must we? But I could really go for some deer jerky.
So we're talking $160 a month for a double room with meals? Emmy, you pirate, they could rent a whole house -- in FLATBUSH, yet -- for half that, and have enough left over to eat every day at Childs!

*sob*