As the the title says: what's your top 5 purchases of 2022 and why?
Looking back at 2022 it turned out to be pretty hard to name the top 5 since I actually bought quite a lot of jackets this year. Yeah, I know I said to
@Marc mndt
in June that I was happy with my collection and wasn't looking for anything else, only to buy a jacket 3 hours later. After looking at all his jackets and then seeing
@mendelboaz
collection I realised there were still quite a few jackets that I really wanted to have. There are a couple that I got this year that didn't make it into the top 5 that I still think are solid purchases that are here to stay. But these 5 are my top picks:
1. Custom Thedi. I ordered this early this year to celebrate that I got out of a shitty dead end job that I hated. I often do custom orders as gifts to myself for accomplishing certain things, like getting a promotion or finding a better job or whatever. Things that I've worked to achieve where I don't always enjoy the process all that much but I do enjoy the result. And to motivate me more I decide that once I've succeeded I'll be allowed to do a custom order.
Anyways, this jacket turned out to be one of my favourite jackets ever and the only jacket I've ever had that strangers stop to compliment me on.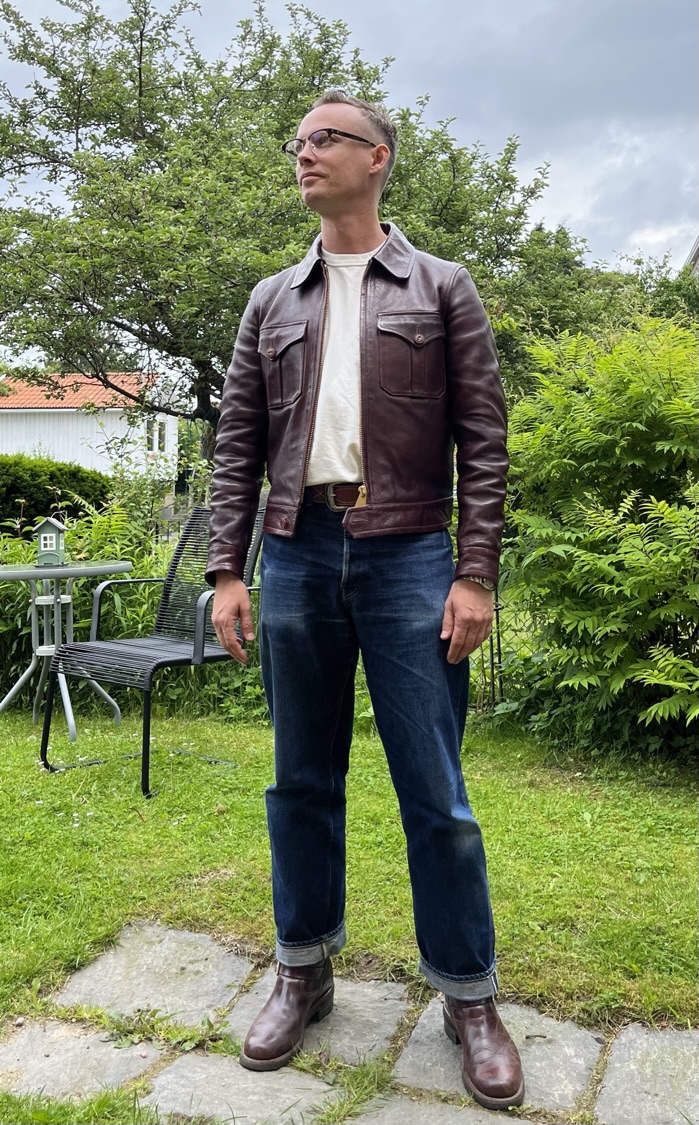 2. CHP straight zip. I've wanted one of these for many years. I've had several close calls but then early this year this one showed up, and in the EU at that so no customs bullshit either. Looking at the measurements this was a bit of a gamble, but it turned out to be a really good fit.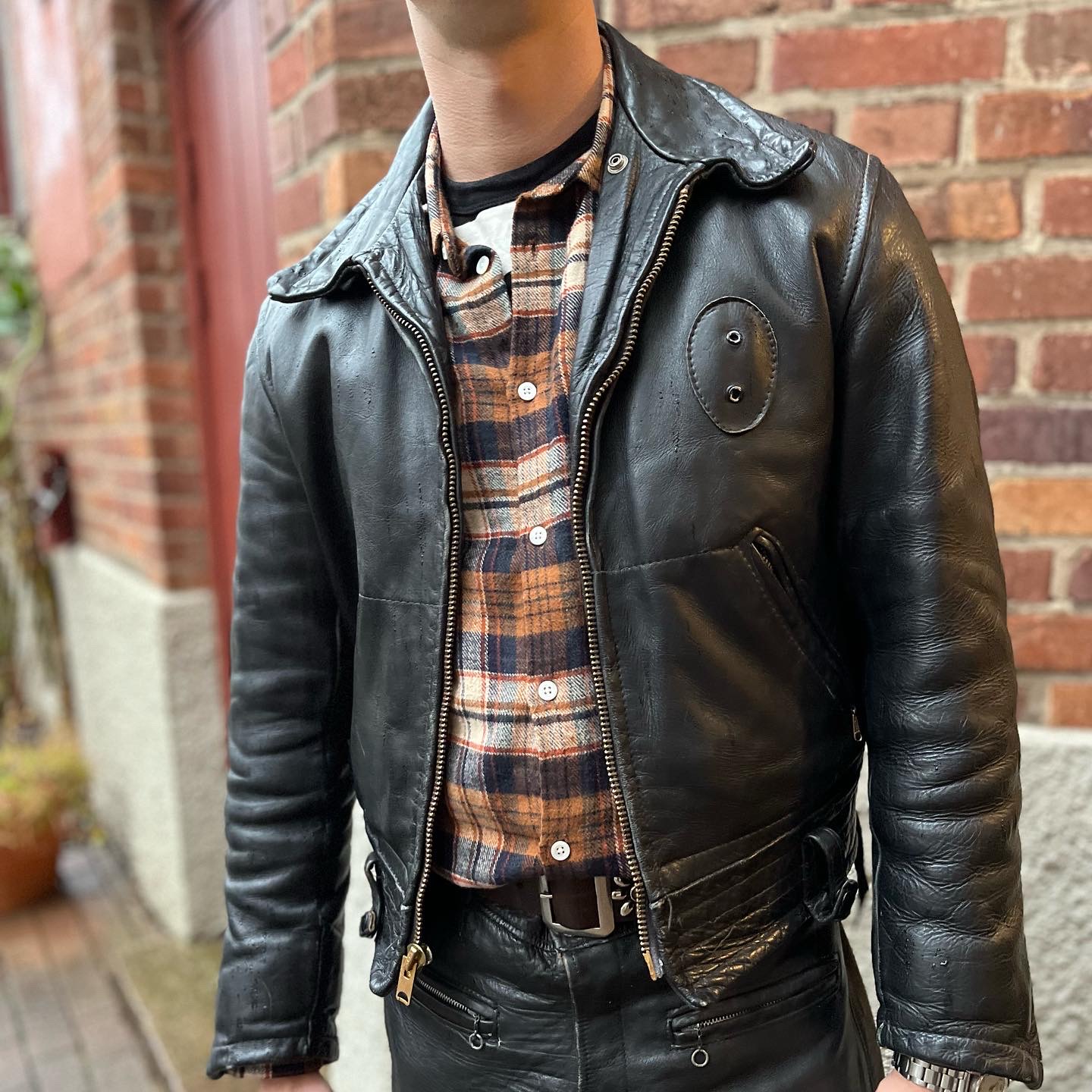 3. Vanson C2. After trying out Mendels Vanson jackets this summer in Leiden I started obsessively searching for a C2 and finally found this one on buyee.jp - it seemed like a good fit and a CW leather so I got it. And I was not disappointed. This is the perfect moto cross zip, no need for me to even look at any other.
4. Swedish Army winter coat. This is another one that I'm really happy with. I bought it in July. How crazy is it to buy winter jackets in the middle of summer? But this really came to good use when we got -10 C - it kept me warm with just a cotton sweater. I have no doubt this would be comfortable with a wool sweater even in -25 C. And the pockets are so big I can even fit my laptop in them
5. Vintage Swedish cross zip. My last purchase in 2022 that came in just before Christmas. These don't show up that often and are pretty unique so I was really happy when I came across one in my size and for a reasonable price. And I love the goat leather on these old Swedish jackets. Super nice grain and good drape.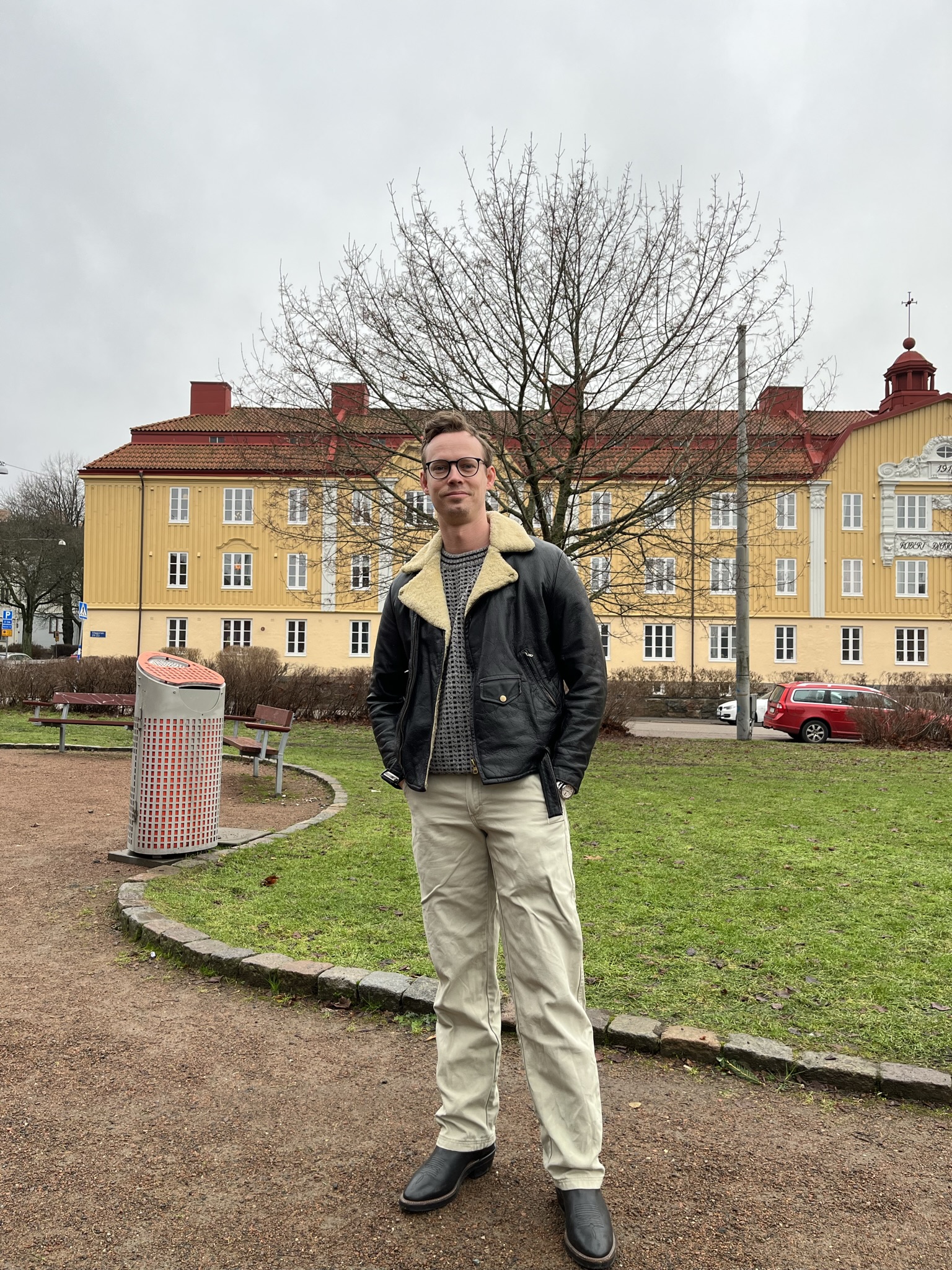 What are your top purchases this year?
Happy New Years and hope next year you will find your way to an ever better collection of outerwear