Howdy, folks. With Aero's new website, including the withdrawal of VAT charges for non-EU countries and the current 10% discount, coinciding with historically prosperous conversion rates for the US dollar, I'm eyeing a new Aero. Until recently, I shied away from two-tone jackets, but this past year, I've bought two on the used market and am hooked. I wanted to take this opportunity to post these, with the not-so-selfless view of gaining inspiration from other members' jackets. I'm curious: What do others gravitate toward with regard to this look? Any regrets or things you would have done differently?
Below is the first two-tone jacket that I picked up, a Joe McCoy 30's Aviator. I loved the subtlety of the tones on this one, and the fit was as good as I could hope for on an off-the-rack jacket. However, I have a weird hang-up with halfbelts and moved this one on. I have this nagging idea that my future, more mature self will regret this.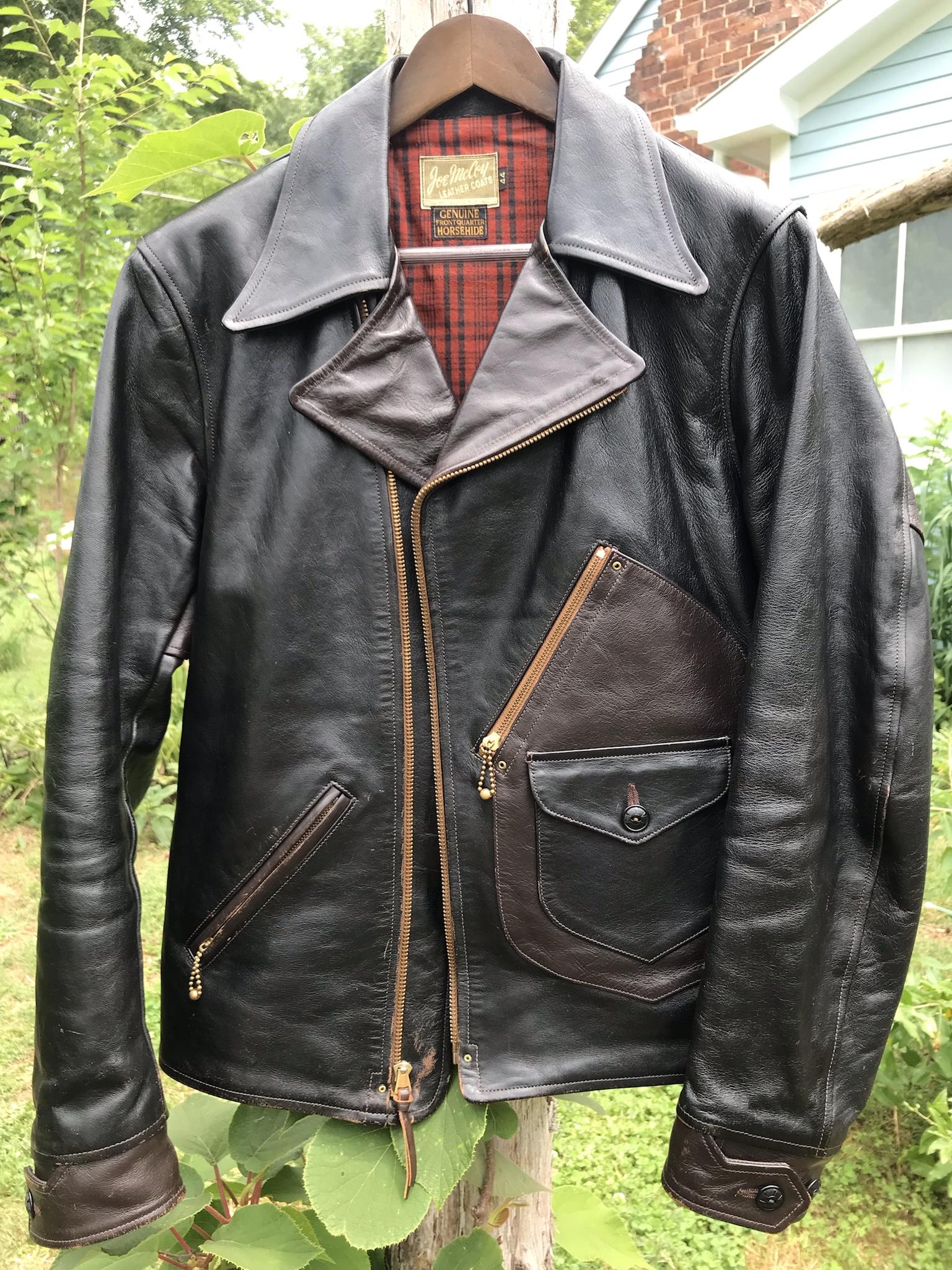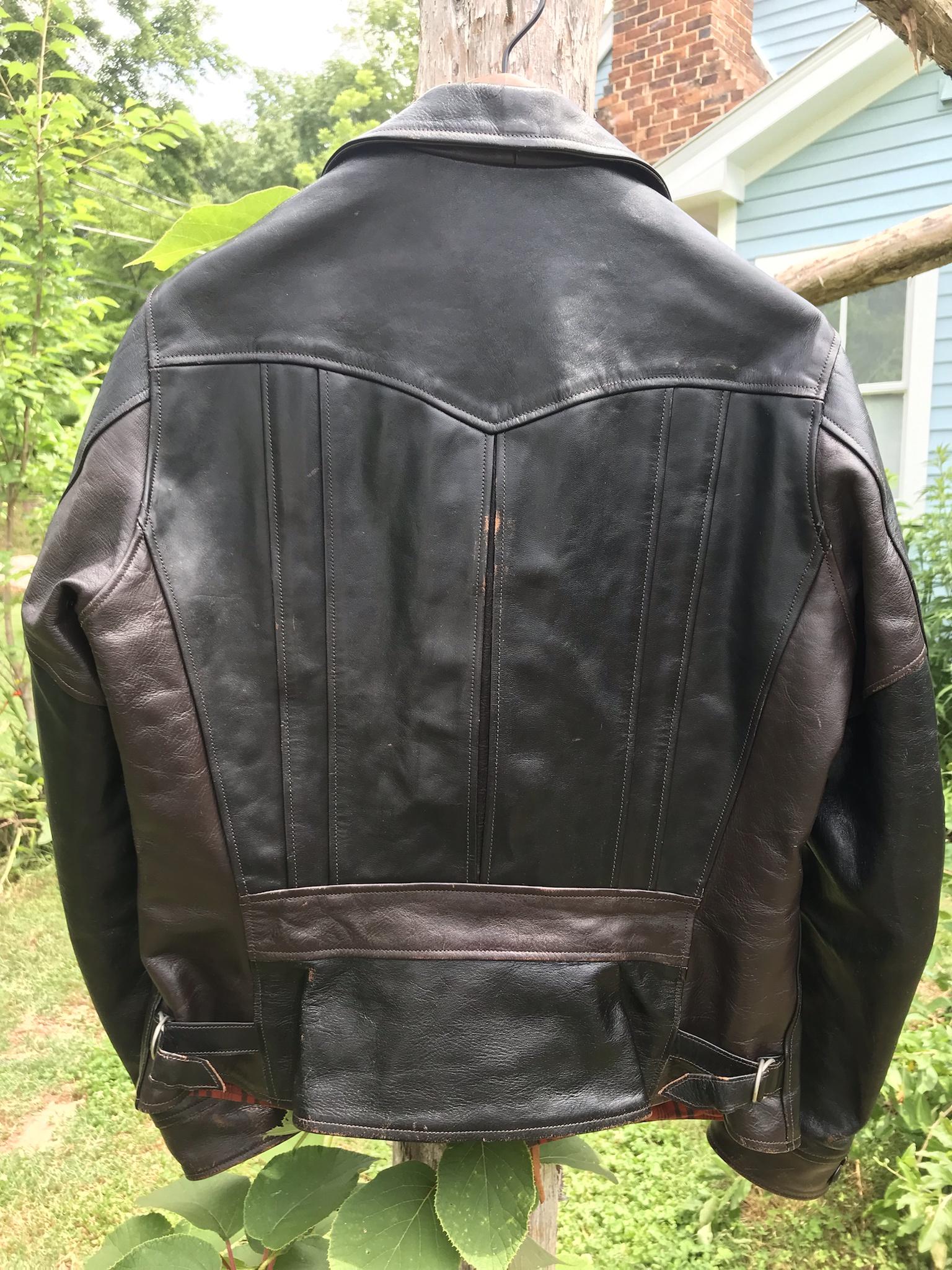 My second two-tone is this Field Leather one-off that I also picked up used, although it's in like-new condition. The measurements looked good, and it fits as if it were made for me. Also, the leather and construction are as nice as advertised. The indoor lighting makes the russet appear brighter than it is in person. Still, it goes without saying that this is a bold piece. I'm not certain I'll hang on to this one.
As for what I'm considering from Aero, I'd like to get another cross-zip. I'm leaning toward the Ridley/slim-fit J-106, although I also really like the KOTR. I'm just a bit concerned that the KOTR would be a bit too baggy on me--I'm tall, relatively thin (for a middle-aged guy), and fairly athletically built. I love Aero's Badalassi offering and would prefer to get the jacket made in that, probably opting for black and tobacco.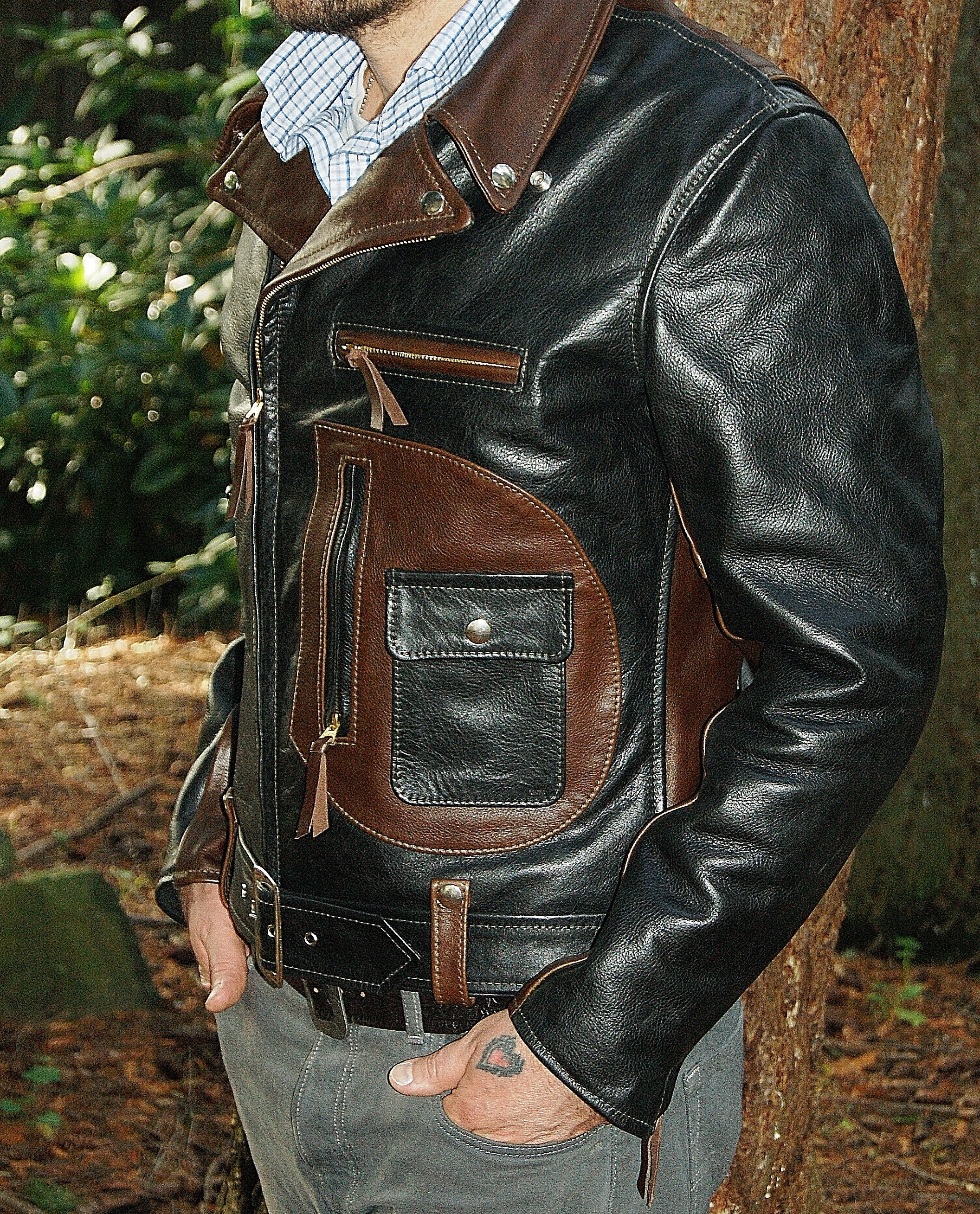 All of that said, I love the look of this black and white J-24. Talk about bold--this is one of those jackets that I might prefer to look at versus actually wearing. Still, I'm seriously thinking of getting Aero to make this. My one hang-up is that I couldn't have it made exclusively of Badalassi, at least not in this color scheme. I've never handled Vicenza and wouldn't knock it without doing so--I just love the Badalassi that I have handled. Part of me is thinking of commissioning a black Badalassi/cream Vicenza Ridley (bring back the storse!).
Anyway, these are just the midday ramblings of a leather-addled jacket junkie. Post your two-tones!