After seeing this brand pop up a few times here I've decided to get a used one to check it out.
This is the Westride Hercules repro jacket I got from Mecari. Black goatskin (3oz), Japanese Waldes/Hookless hardware (high quality ones), size 42 (Shoulder 19.5"/P2P 23.5"/Hem 21"/Back 25.5"/Sleeves 25.5").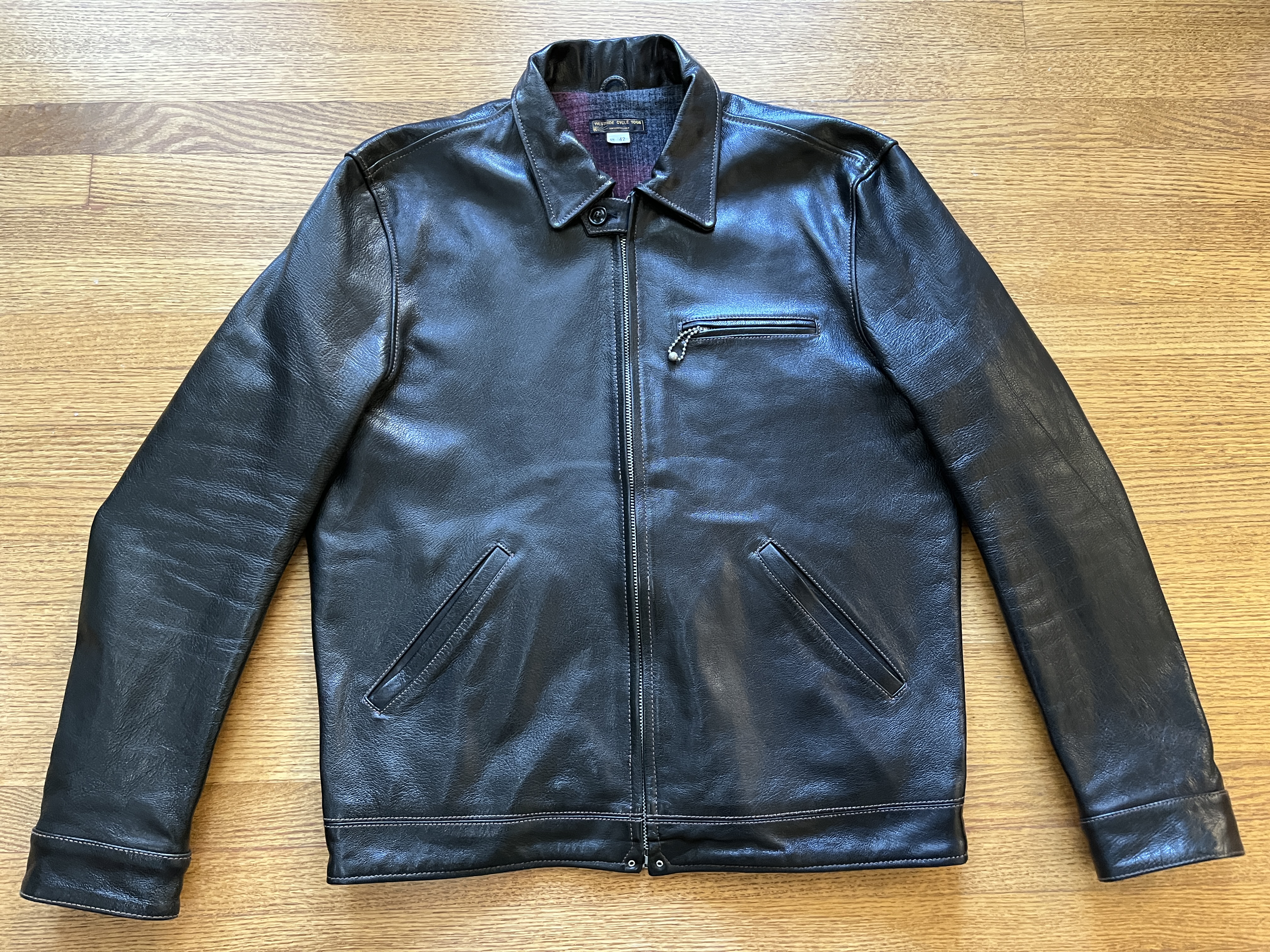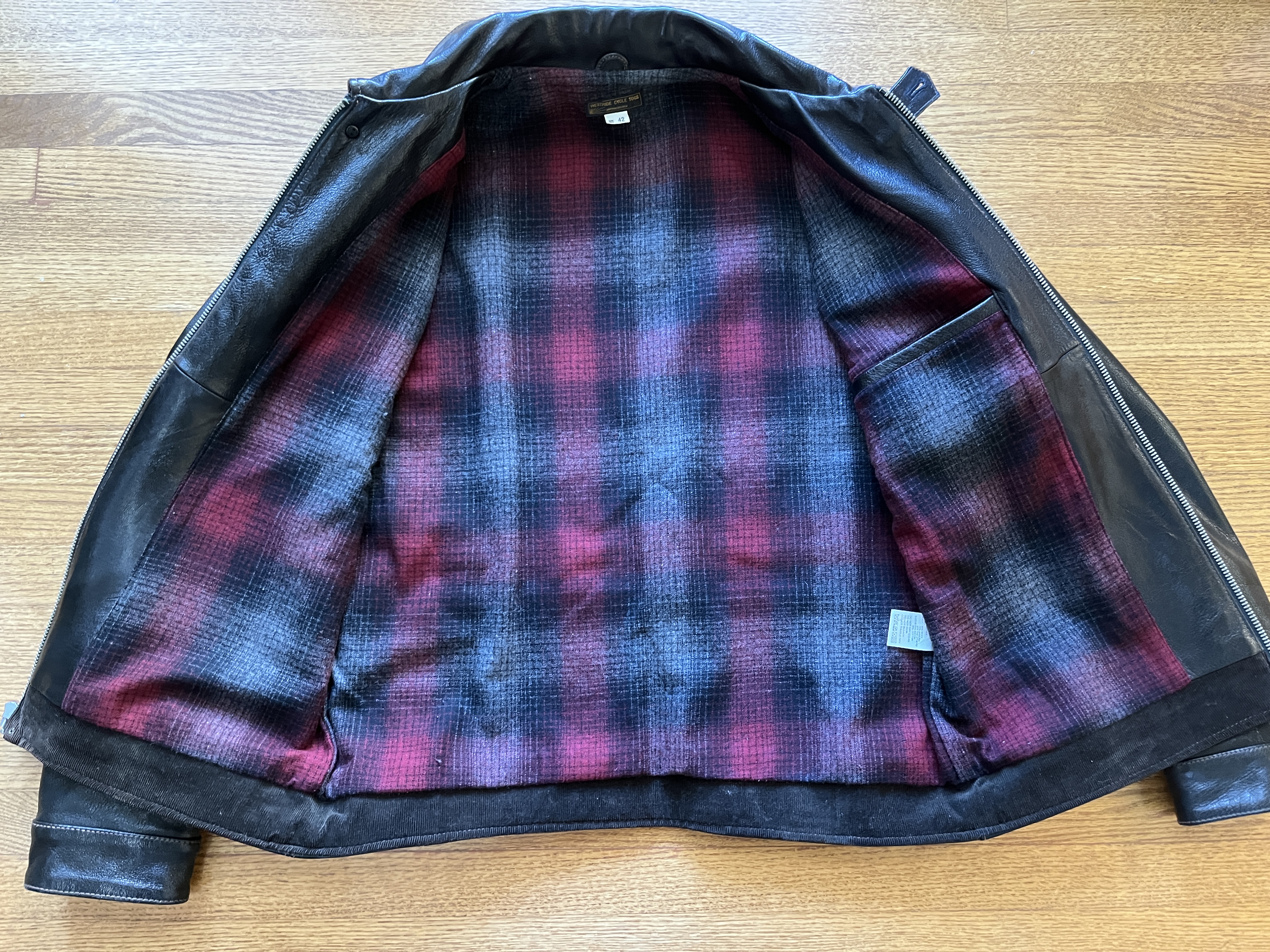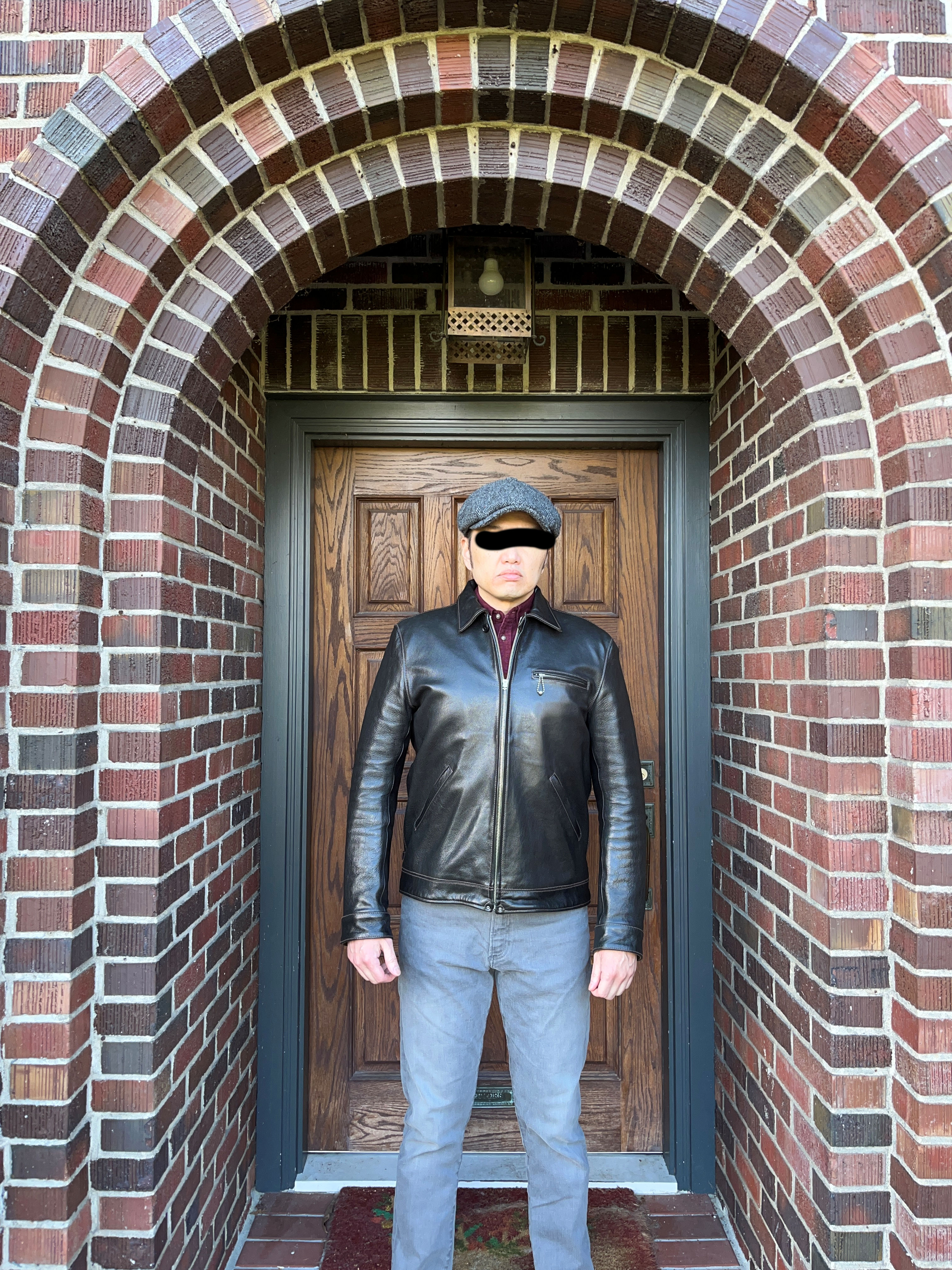 There is a machinist flaw in my jacket. I am not sure if it was a factory second or not because I was not the original owner. But the lining was not fitted to the leather shell properly resulting in a weird crease in the back. My speculation is that the leather shell was made in a different factory than the lining and final assembly. Westride only says "lining made in Niigata", versus other Japanese brands would have a full on "made in Japan" label.
Look out for weird creases when shopping for used jackets. I will unpick the lining and see if I can get rid of the back creases.