I got this Aero Seven in brown CXL from Carrie at Thurston Bros. It is gorgeous, of course. The smell is amazing.
But I'm not sure it fits me right. The sleeves feel too short to me, just a bit, and the shoulders too narrow. Again, just a tick too small.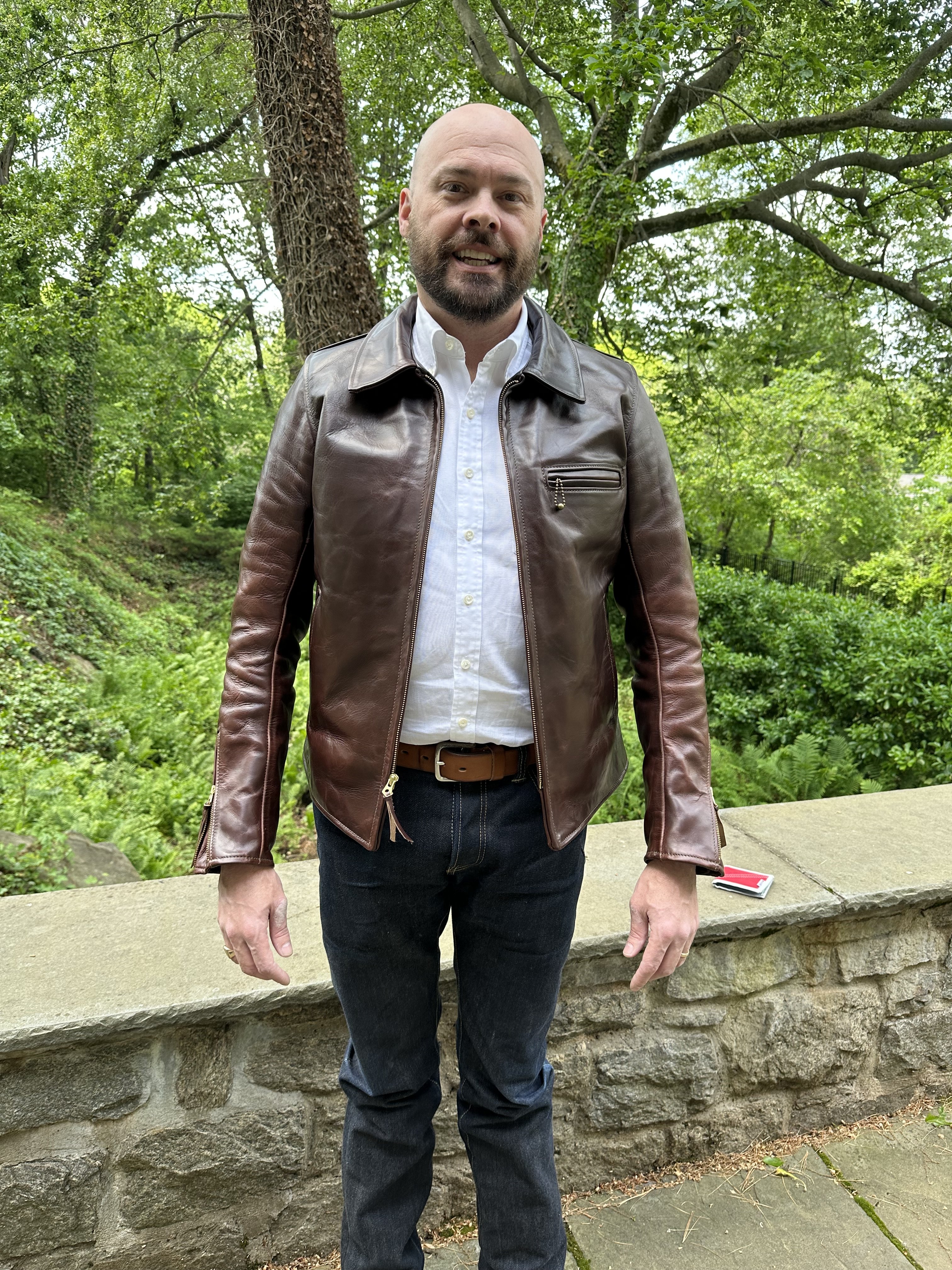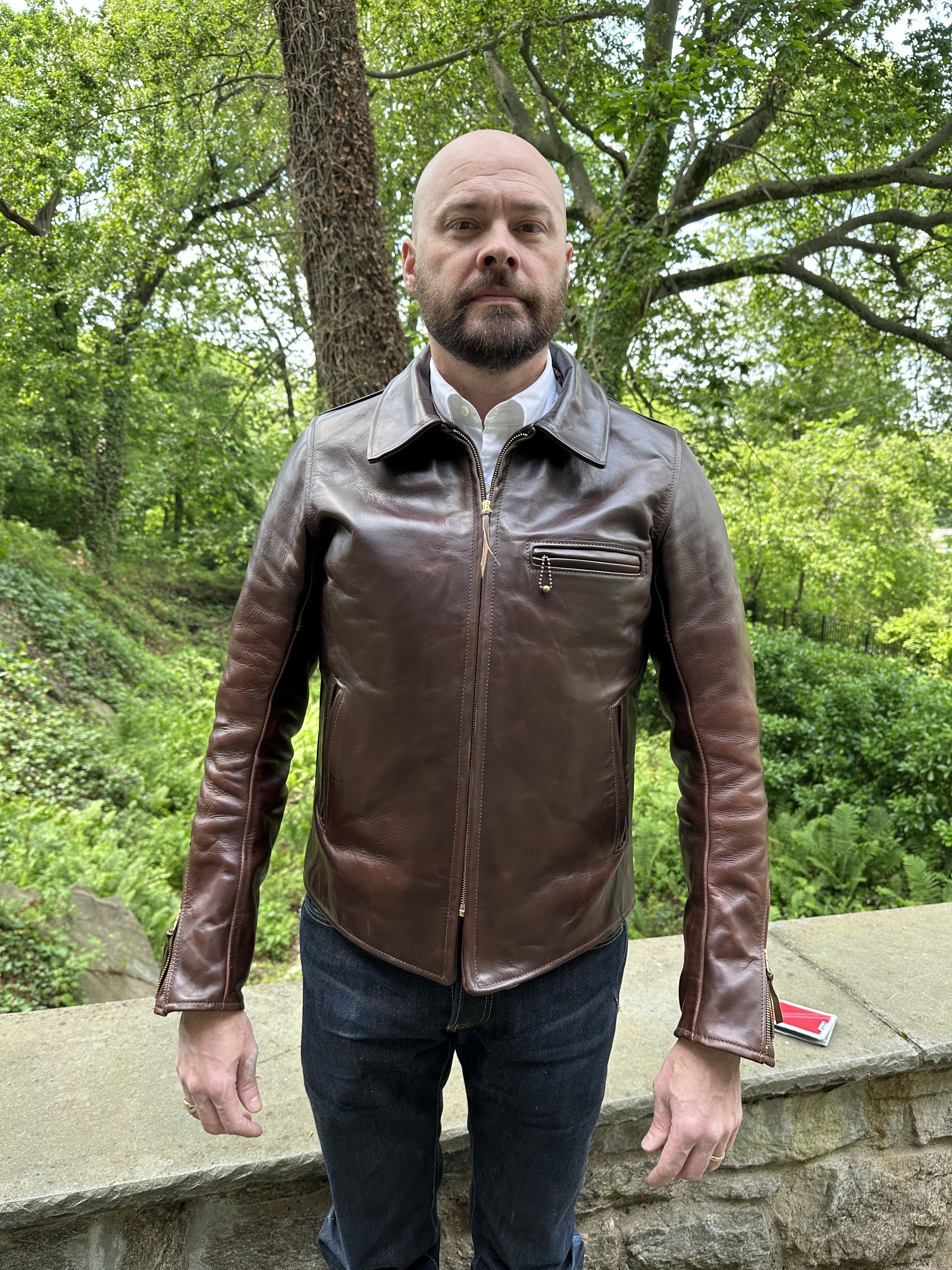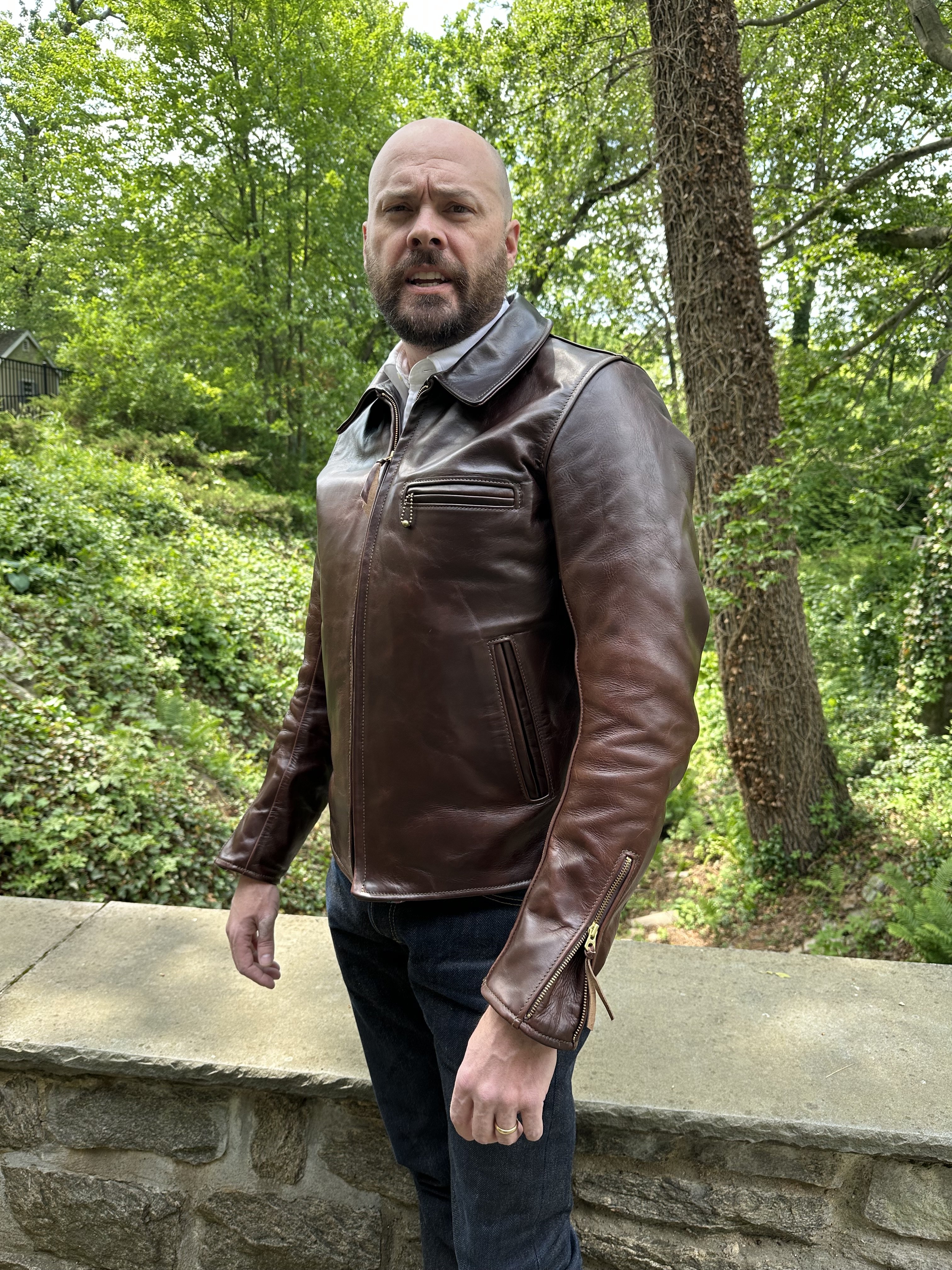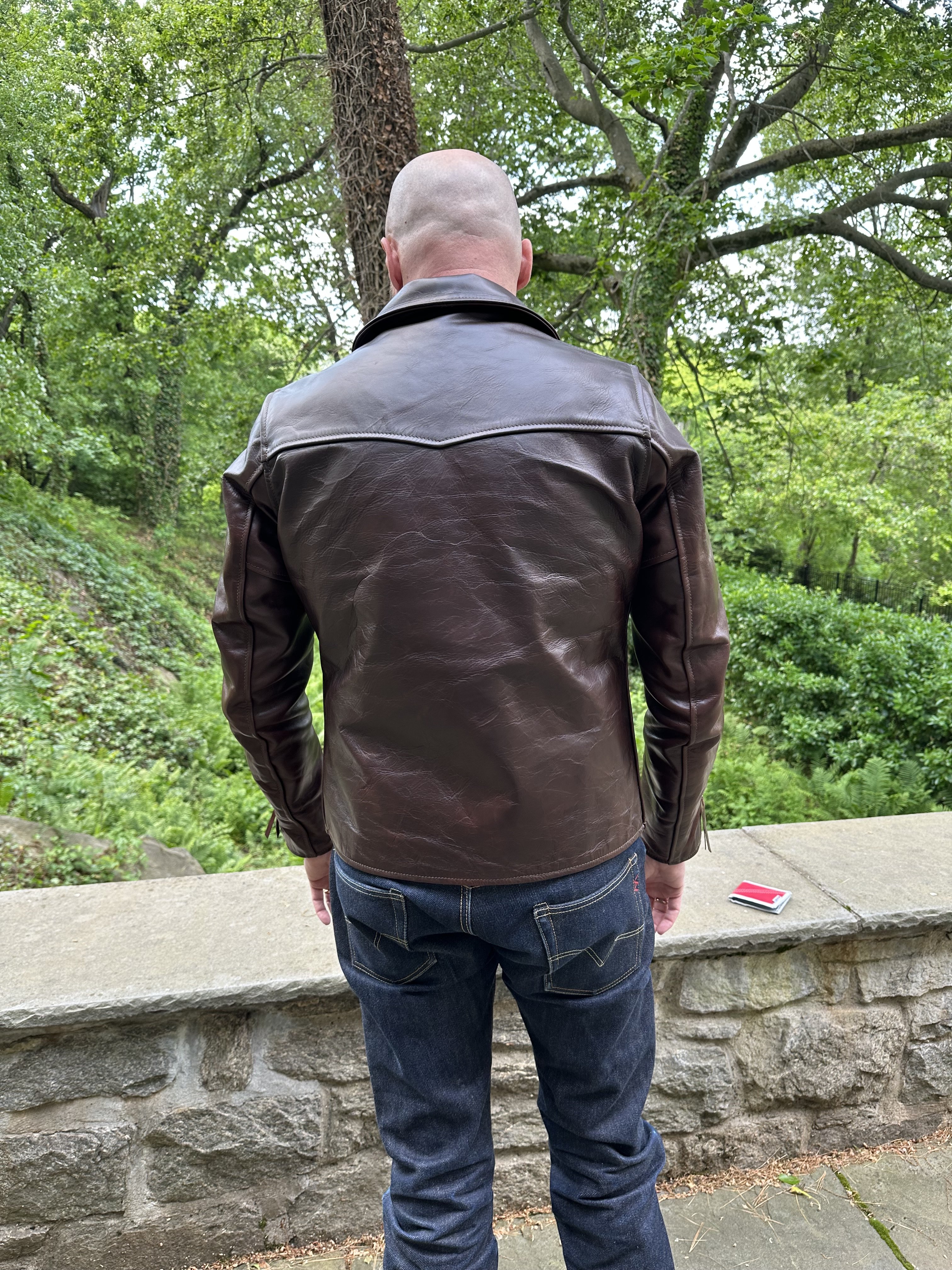 What do you think? Carrie suggested I take a hot bath in it and let it dry out on my body. But I don't want to do any damage.