OK, said I. Dry Clean Only. But if THIS is the reason for them to state Dry Clean Only, then they must have done something very wrong.
This is the Bronson N-1 Deck Jacket in their blue version with 80% wool 20% Acryl liner.
I washed it for the first time after three years. Note, that I wash ALL my clothes sooner or later. Note also, that I am NO NOVICE when it comes to fabrics, care, laundry.... I would claim that I am experienced.
Setting: hand wash, cold, low speed spin. Liquid wool soap.
Outcome: Jacket did not shrink much, I could pull it to old form and size without effort.
BUT: All was full of fibres shed from the pile liner.
How much the pile liner is shedding? ALOT! First I tried my vacuum cleaner. Then I turned to combing. Did it stop at one point? No. As long as you comb, there are fibres coming off. Until all liner is gone. I already have enough material combed off that I could knit socks from.
The following fotos hopefully show what I am talkting about.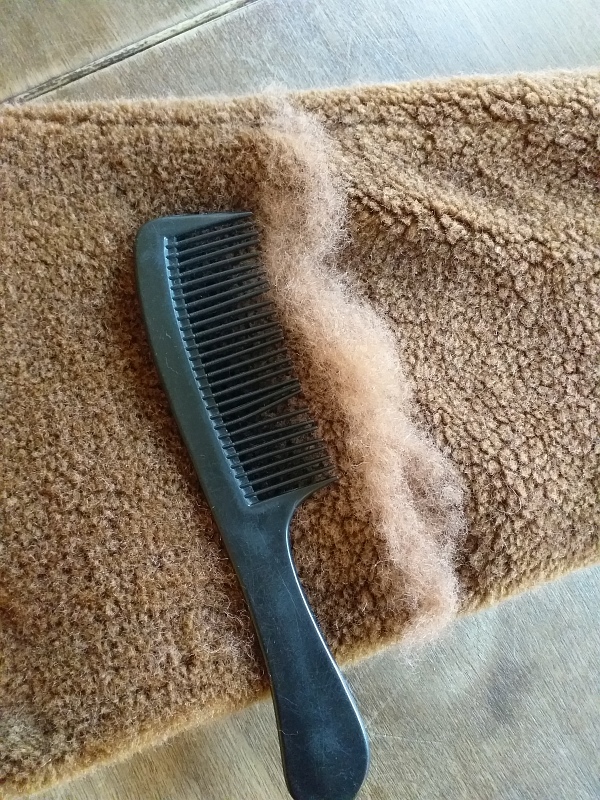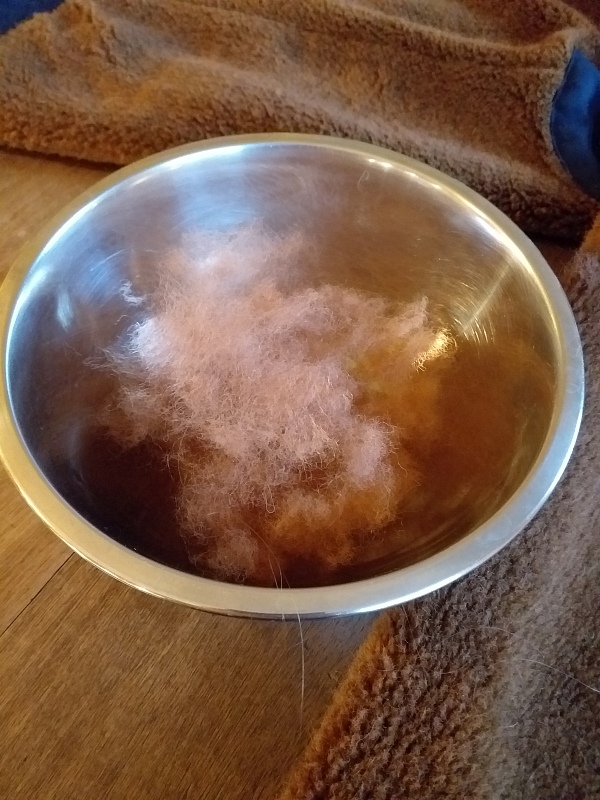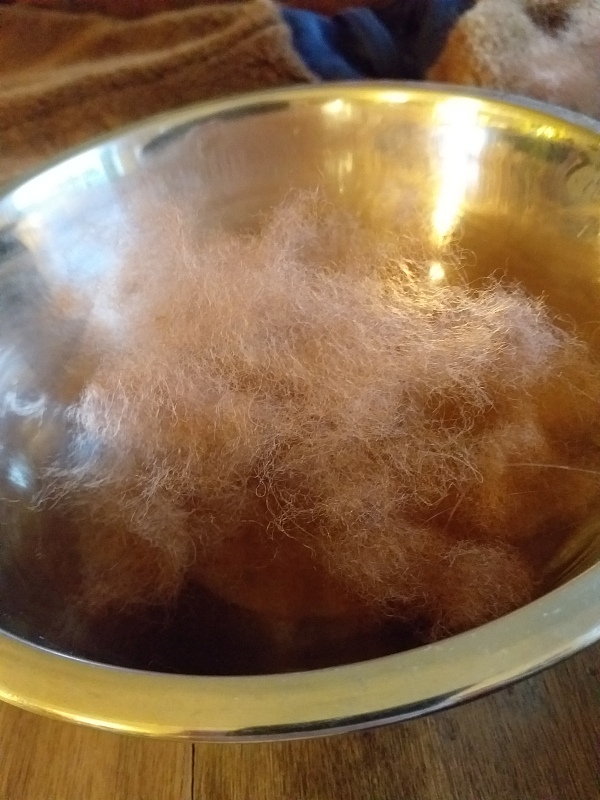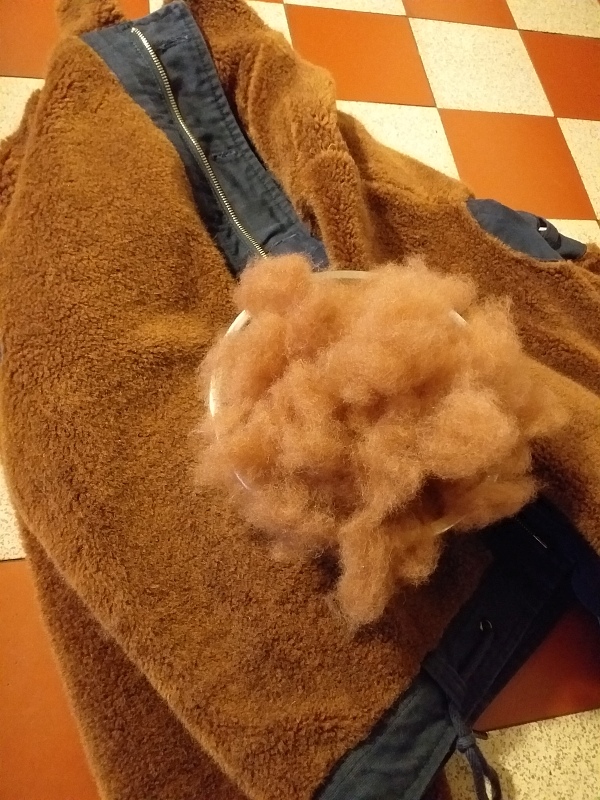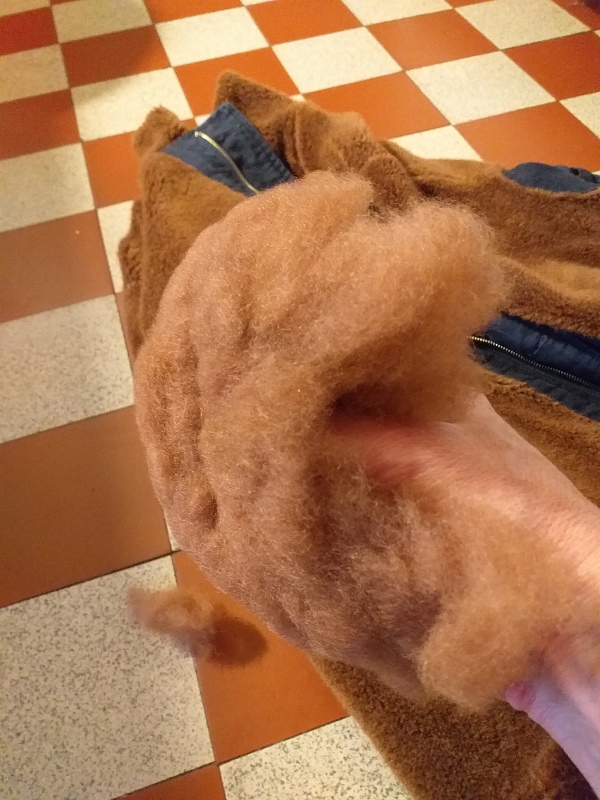 I mean.... this is NOT normal! Not only will I ruin everything I would wear underneath, I spoil my car's seats, my furnitures, worst of all: my lungs! I really don't want the smaller of the fibres entering my lungs.
Can this be the reason for Bronson to say: Dry Clean Only? If so, then they must have done something deliberately wrong, knowing about the issue. But I doubt that. Even the cheap Jacket of my daughter with a real thick teddy pile liner of a wool/acryl mix is getting washed regularely and has no problems after years of usage. And when I think how often I washed my good old German Bundeswehr Parka with it's acrylic pile liner, even at 60°C sometimes... no issues.
So my conclusion is not "don't ever wash a Bronson Deck Jacket". I'd rather say: Don't buy it in the first place. Of course I can have received a dud. Will ask the seller, what he says. I will give them a chance. But for 180,- Euro (most recent price) paid directly to China I can expect a better quality. I should add, that I have washed my Pike Brothers Deck Jacket several times. No issue.
Angry.
Cats
Update: Asked the seller, currently waiting for his answer.
Last edited: