Hello
I am selling Buco J-100 Cycle Psycho by The Real Mccoy's.
Brand new (please see no crease on the sleeves) but without tag.
Mustang Paste horse oil is applied every year to keep it well.
Size 42
This version is not like the others (White stars on the sleeve) and RMC only produced this for a few seasons.
Please note the sleeves are longer than most RMC J-100.
Measurements are as below.
Shoulder to shoulder: 47 cm
Sleeve: 68.5 cm
Length: 68 cm
Pit to Pit: 56 cm
Please bear +-1 cm difference due to manual measuring.
I am looking for £1,200 while RRP is over £2,000 now and will only increase every year.
Reason for selling this jacket is that I have too many jackets.
Any question please let me know.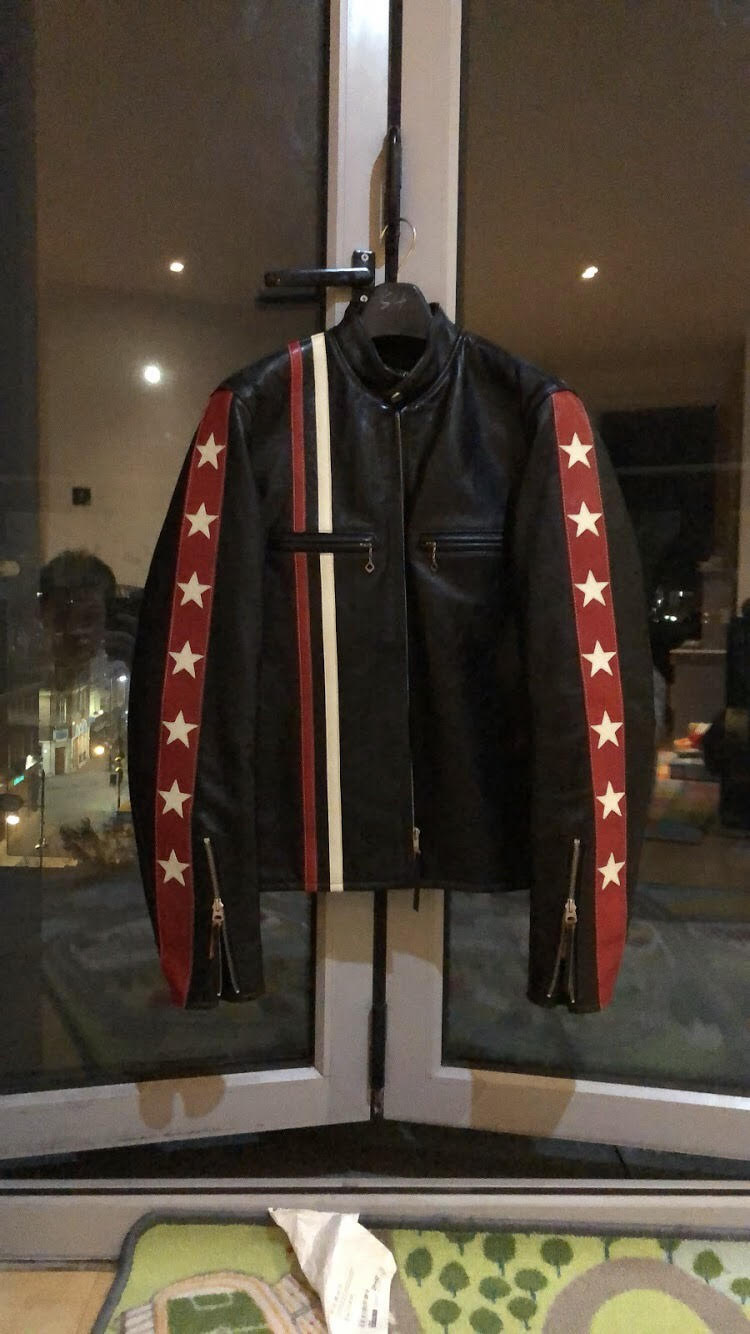 Last edited: