Hi guys!
Like others I've been just a silent reader till now. Over the last 2 years I found here a lot of helpful information regarding our common passion. So thanks for sharing your knowledge with me!
With a heavy heart I am selling today my
Field Leathers Racer Jacket
in black shinki teacore leather. Eventually you know the jacket from Greg's IG or from the FL-thread. Follower of the thread might also know about the neck issue I'm facing with it due to my body structure and sensivity. Please note that the latter is the only reason I'm offering the jackt for sale. I've love its leather, construction, and details. It's a shame that it's just sitting in my closet. But the slight pressure it's putting on my neck drives me crazy only after a short time. So if you are looking for a perfectely executed leather jacket with a clean and simple design from FL, this could be your chance to avoid the long waiting time and save some money as well.
I have worn the jacket only a douzen times. At some spots the teacore is already popping through. I don't think I need to say anything about Greg's craftsmanship, it's well known here and the pics speak for themselves.
Spec:
Leather Teacore Black Shinki Horsehide
Hardware Brass
Lining Rob Roy Tartan
Inside pocket left
Bi-Swing
Kidney Panel
Measurements
:
Size 38
Shoulders 16.9in / 43cm
Pit to Pit 20.9in / 53cm
Stomach/Abdomen 18.1in / 46cm
Back (Base of collar to Hem) 25.1in / 64cm
Sleeve 24.4in / 62cm
Hem 19.3in / 49cm
I'm 5'9" / 180cm, 76kg / 167Lbs. For me the jacket works perfectely with both just a tee or a sweater.
I'm asking for 1000€ plus shipping costs via Paypal F&F. I'll ship globally from Germany.
For reference – I've already done some business with
Ole K. Vik
(FCL Eric) &
MojaveMan250
(FW Mulholland)
.
Please let me know if more info or pics are needed.
Thanks, Roman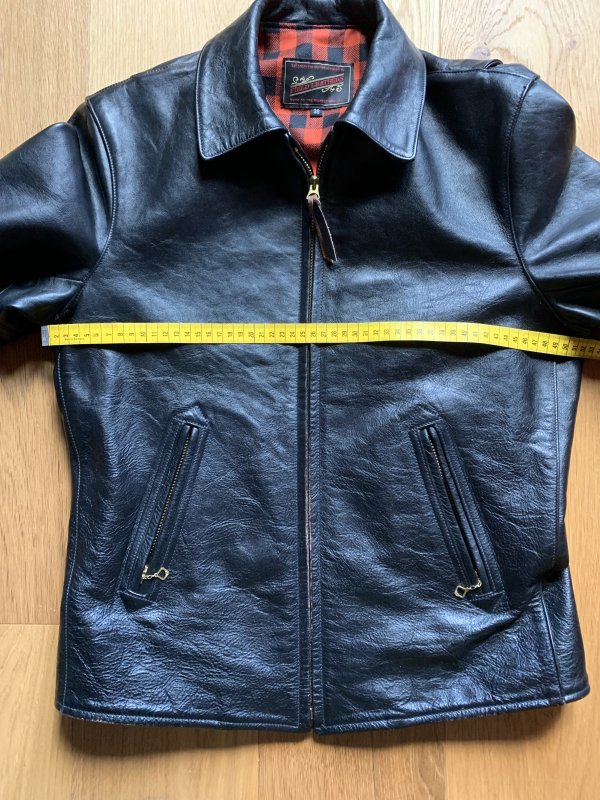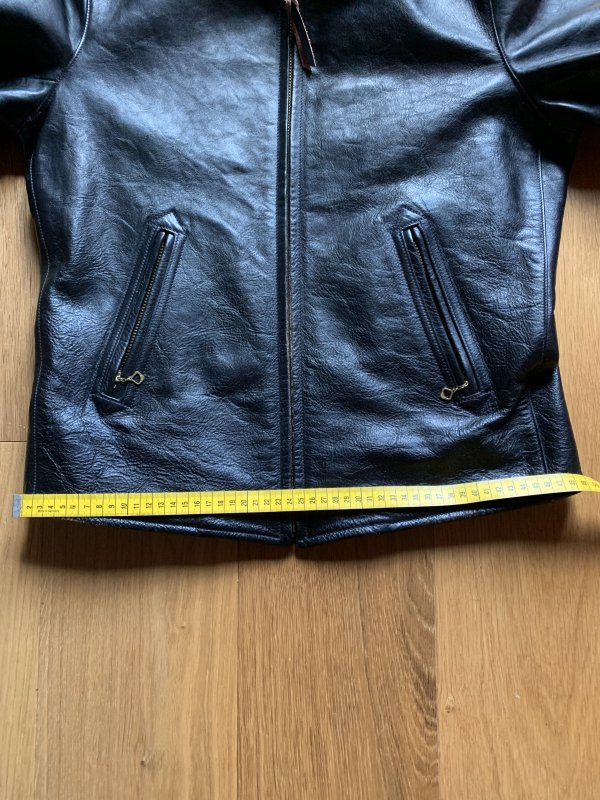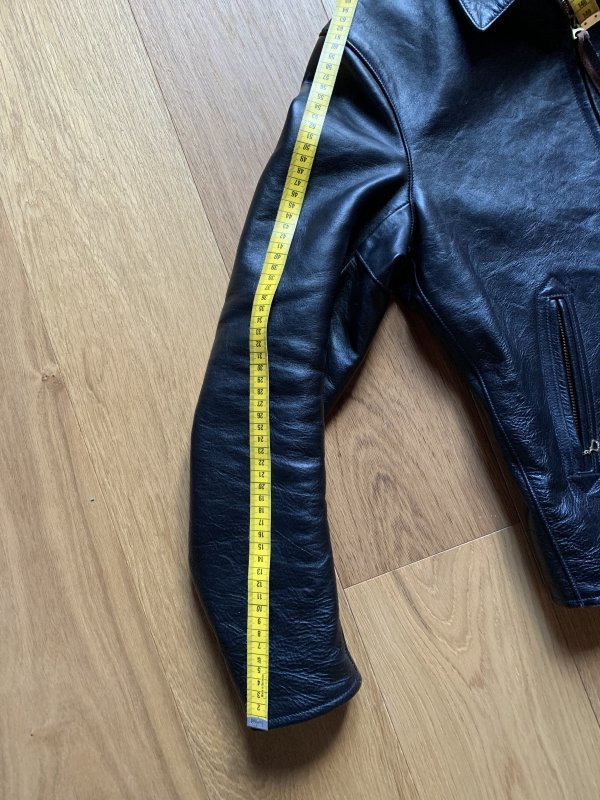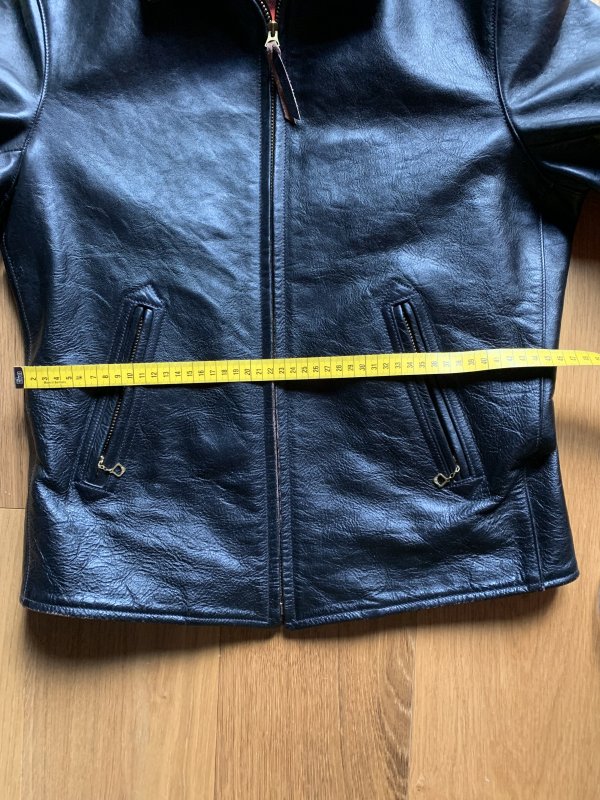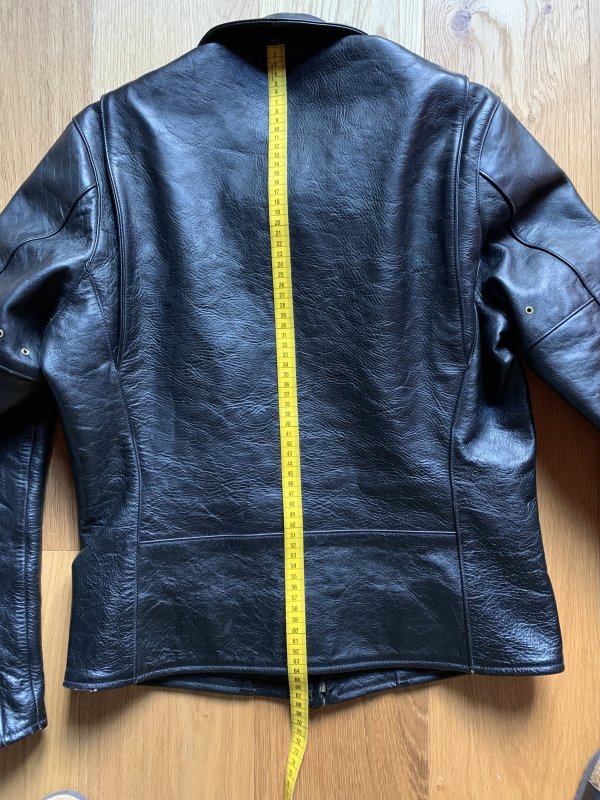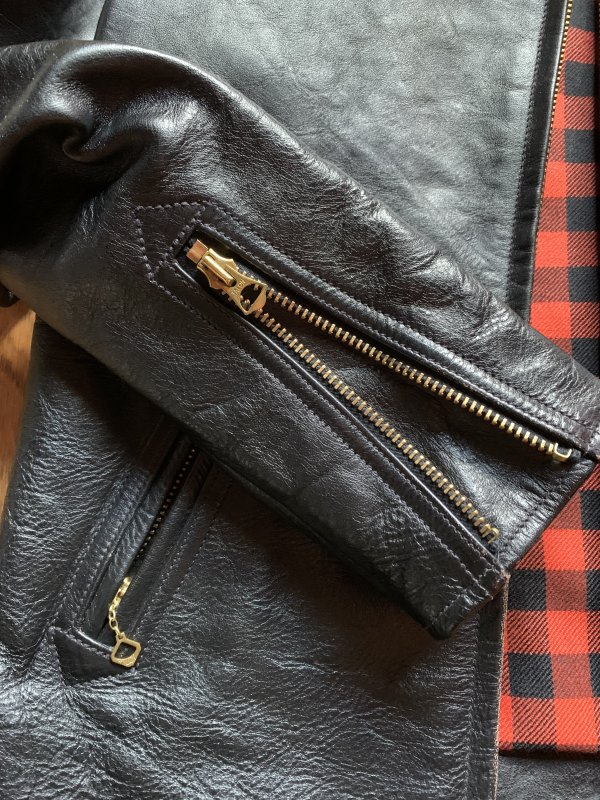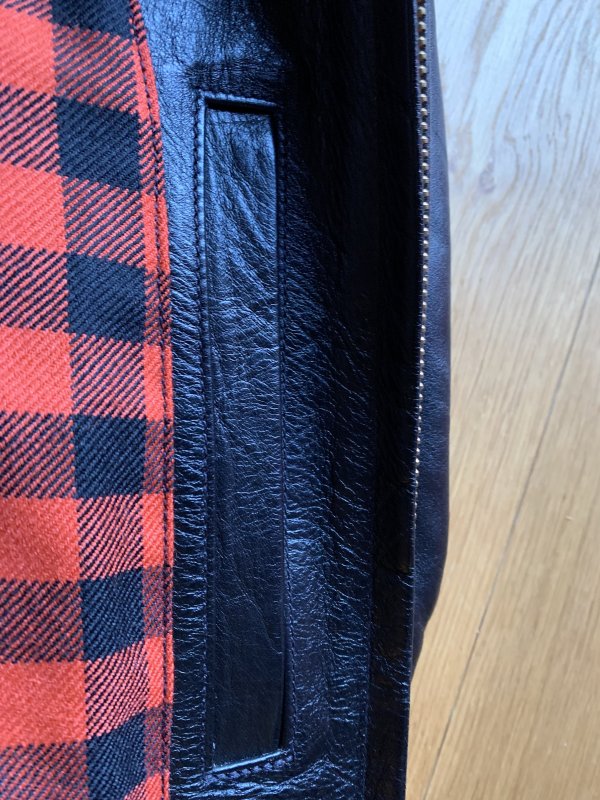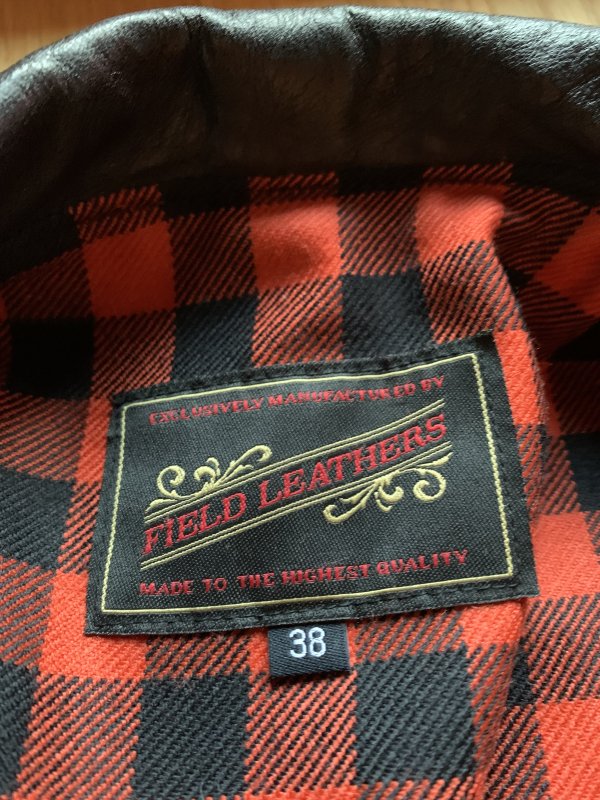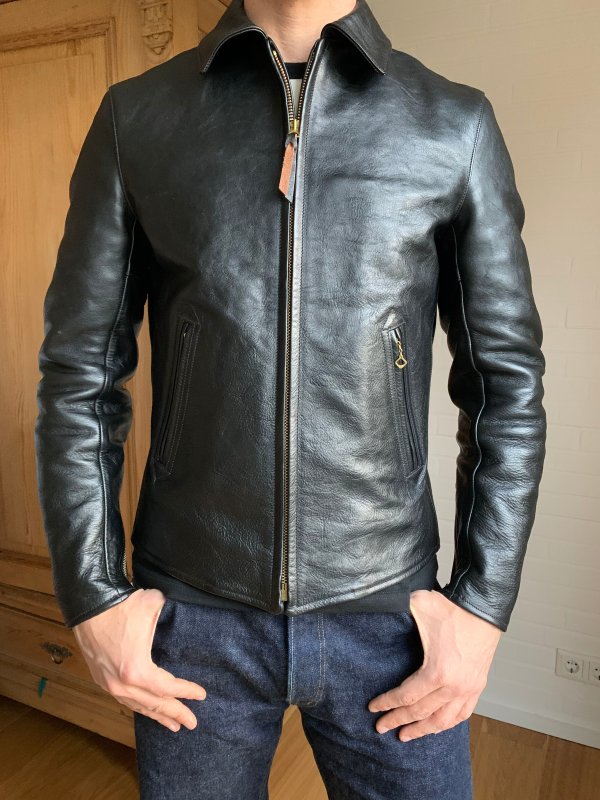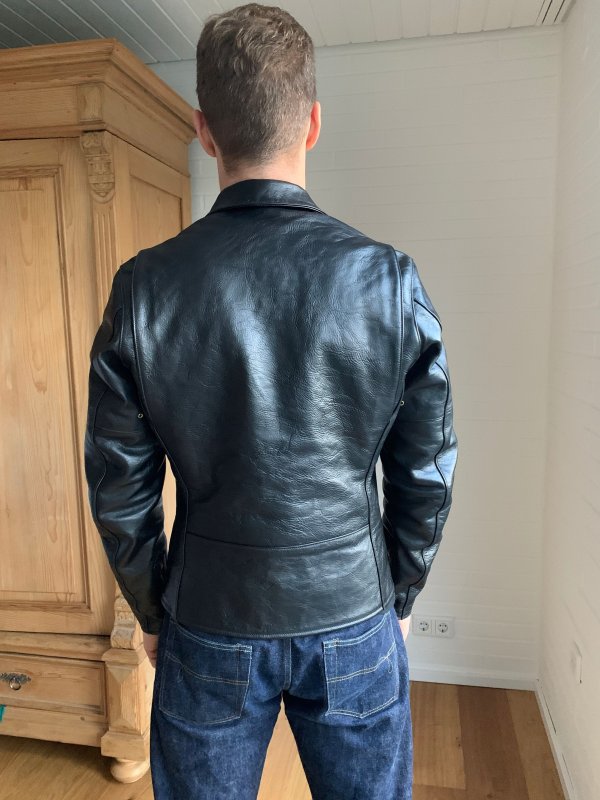 Last edited: