Hello Fellows,
Offering a Fine Creek Leathers Leon Nostar jacket.
Unfortunately, it is a bit small for me, otherwise I would never give it away!
Since it was worn only a few times, it is in absolutely mint condition, see numerous photos!
The quality and workmanship of the Jacket is incredible. The leather is very thick (1.8-2 mm ) heavy and yet soft and supple.
The jacket was ordered directly from Butterscotch in California, the model on the side wears exactly this jacket, so you can get an even better picture of it see link!
https://www.butterscotchlb.com/products/fine-creek-leathers-leon-nostar
Here is the one with all info:
https://www.instagram.com/tv/CP9Q5fHDMM_/?igshid=MzRlODBiNWFlZA==
More information and better photos and dimensions you get of course on the homepage.
Purchase price was about 2500€.
Original invoices: DM
The size 42
HIGHLIGHTS
1.8mm natural vegetable tanned horsehide
Tanned in Himeji using a custom recipe specific to designer Yoshikatsu Yamazaki
Teacore leather
Analine finish
Each jacket is by a small skilled team of four craftsmen at Fine Creek Leathers
Epaulet and Belt details
Talon Zippers
Black Quilted internal lining
Sleeve Zipper
Bi-Swingarm
FT: I would like to have Buco J-82 size 44/ Lost Worlds Speed Demon size 42. In exchange.
Long shot, but maybe.
Asking for 1500€ + shipping to EU/UK.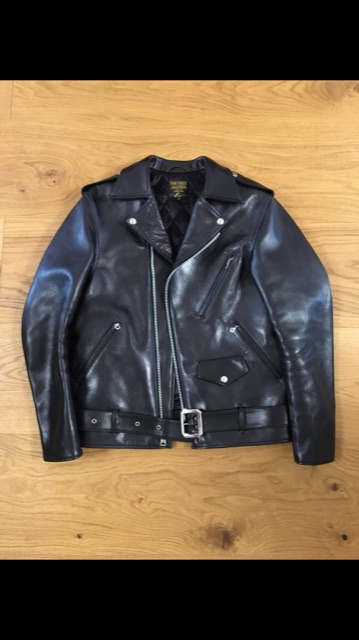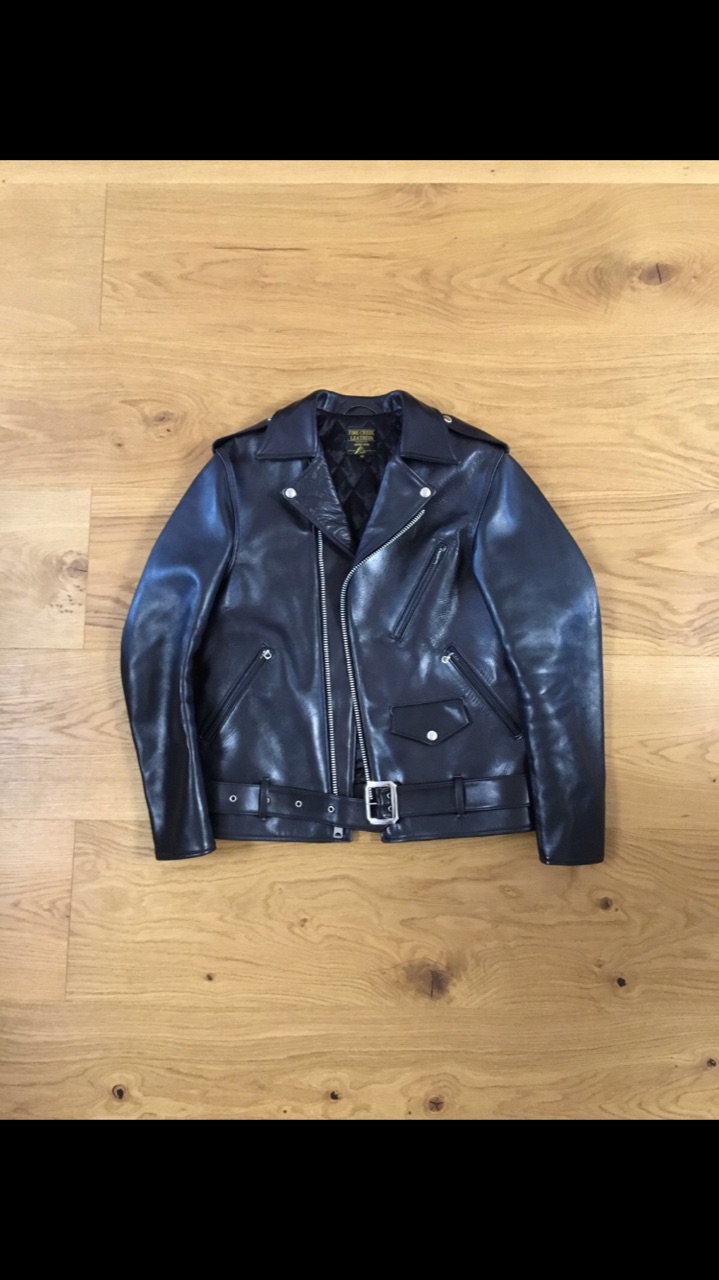 Greetings