I am after an A1, an A1 instructor wool /leather or an aeronaut style jacket size 38 or a small fitting 40.
Looking to trade or part trade with cash depending on what we both have.
This what I have got.
1. Cal leathers black straight zip style police jacket, no labels around a size 40 no issues.
I think this sure this is a cal leathers 60s jacket, heavy horsehide with scovill zips.
I think I have a duty belt as well hidden away somewhere.
2. Buzz ricksons rough wear A2 size 38, this has been redyed from its original natural finish and has new MASH rust knits, no issues.
MASH USAAF transfer on sleeve.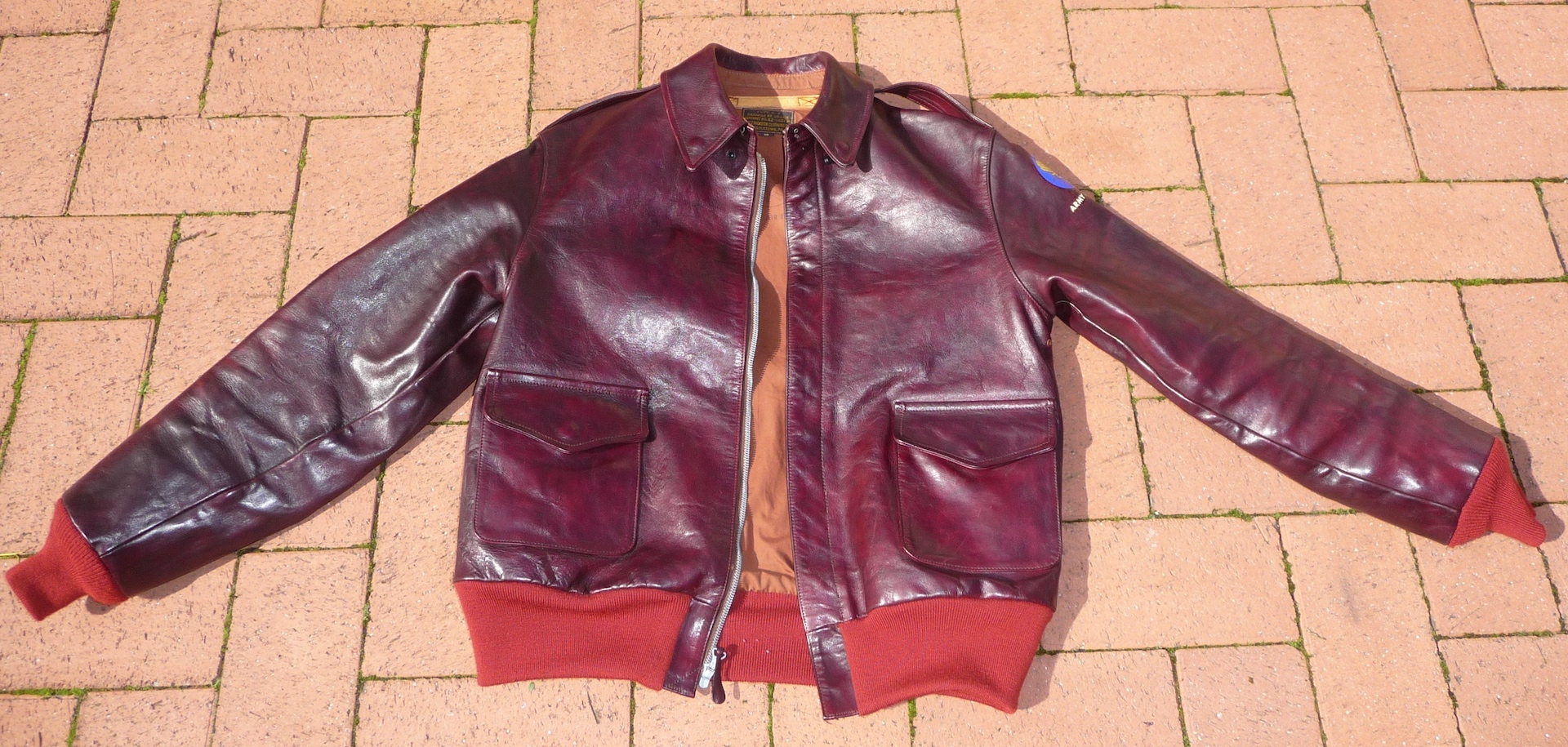 3.Bronson size 38/40 N1 deck jacket with USN stencil on the front, very good condition not worn much, I had and patch on the right breast the stitch marks are very feint. No one looking at the jacket would know they are there unless you told them.
4. Bronson USN 37JI size 38 flight jacket worn once, has a new felt VMF-224 patch and a new MASH brown leather USMC name tag.
5. George Webb Veldtschoen shoes UK 8, US 9 brown very good condition.
6. NEW Bronson size 40 wool blend A1 instructor jacket, it did not come with the patch on the shoulder, very dark blue with brown knits , If this fit me the first thing I would do is take of the vietnam era patch, I have a new cloth thunderbird field patch for this jacket.
It's actually a really nice jacket if fit me it would be a keeper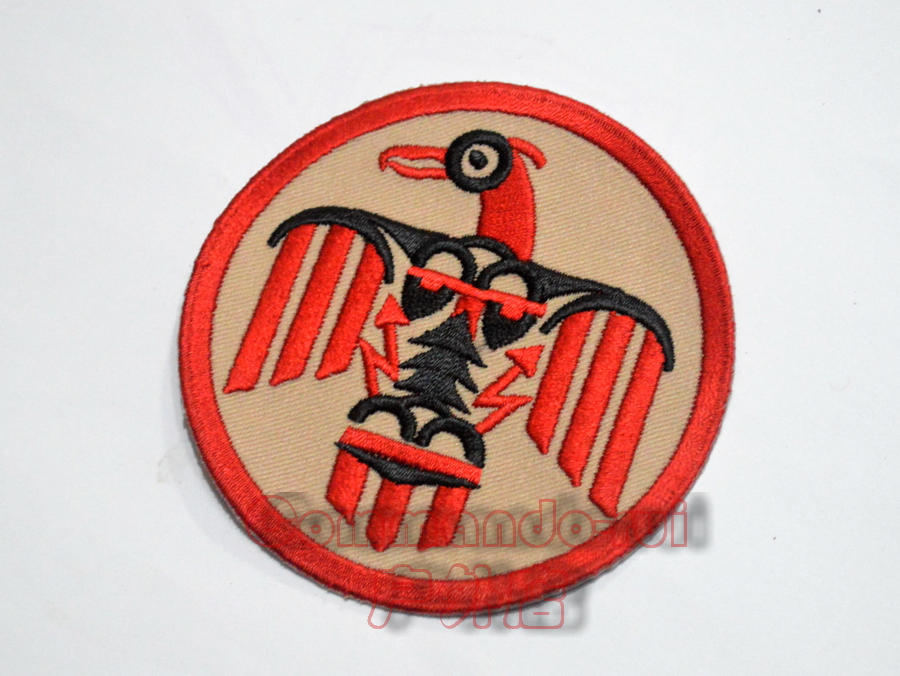 7. NEW horsehide size 38/40? horsehide 30s half belt. My sister brought me back two jackets from her trip to China, one fits great but this one is too long for what I like otherwise it would be a keeper, talon zips, made for the Japanese market.
A kind of light purplish colour.
8. 2 X Levis 507 jackets size 40 one dark one faded no issues
9. Levis 507 jacket size 40 no issues
10. Buzz ricksons size 40 superior toggs B-10, rust knits, like new.
11. New Buzz ricksons chinos, the slimmer Steve MQueen great escape style.
Waist 32" measured is just under 32" pulling apart the pants with my finger at the waist 32" I don't know if thats normal or they stretch a bit when worn.
They only come in 34" leg.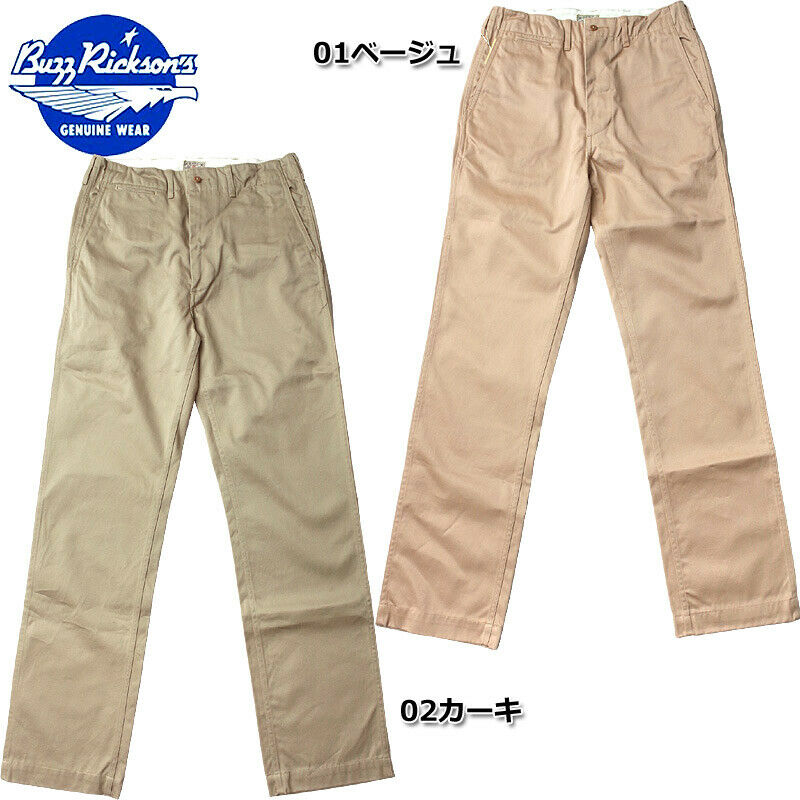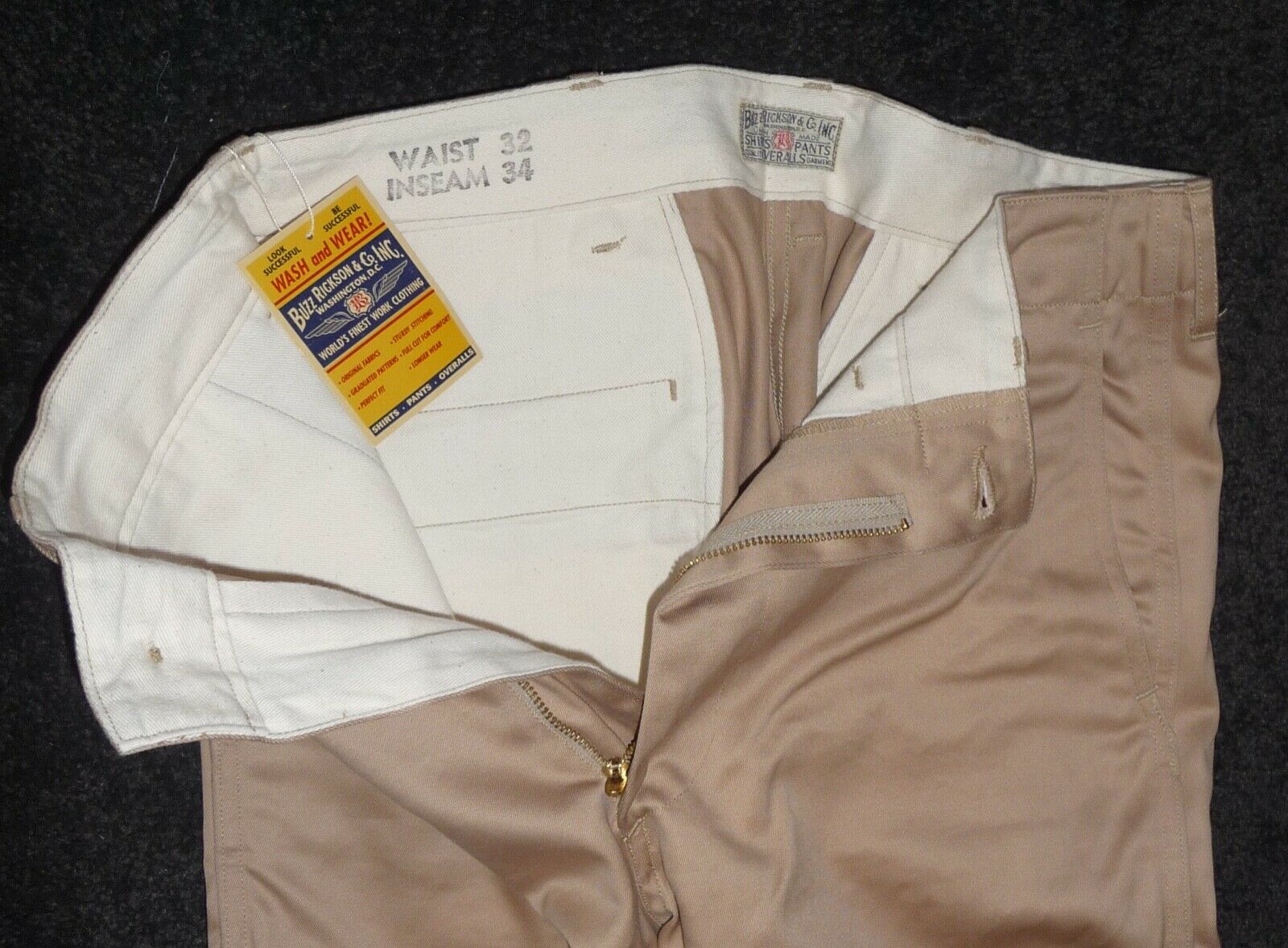 12. Aero heavy steer brown highwayman, custom sleeves with no storm cuffs, no inner pocket, no size label but around a 40, has been not worn much so very good condition
13. New Eastman 640th bomb sqn cloth patch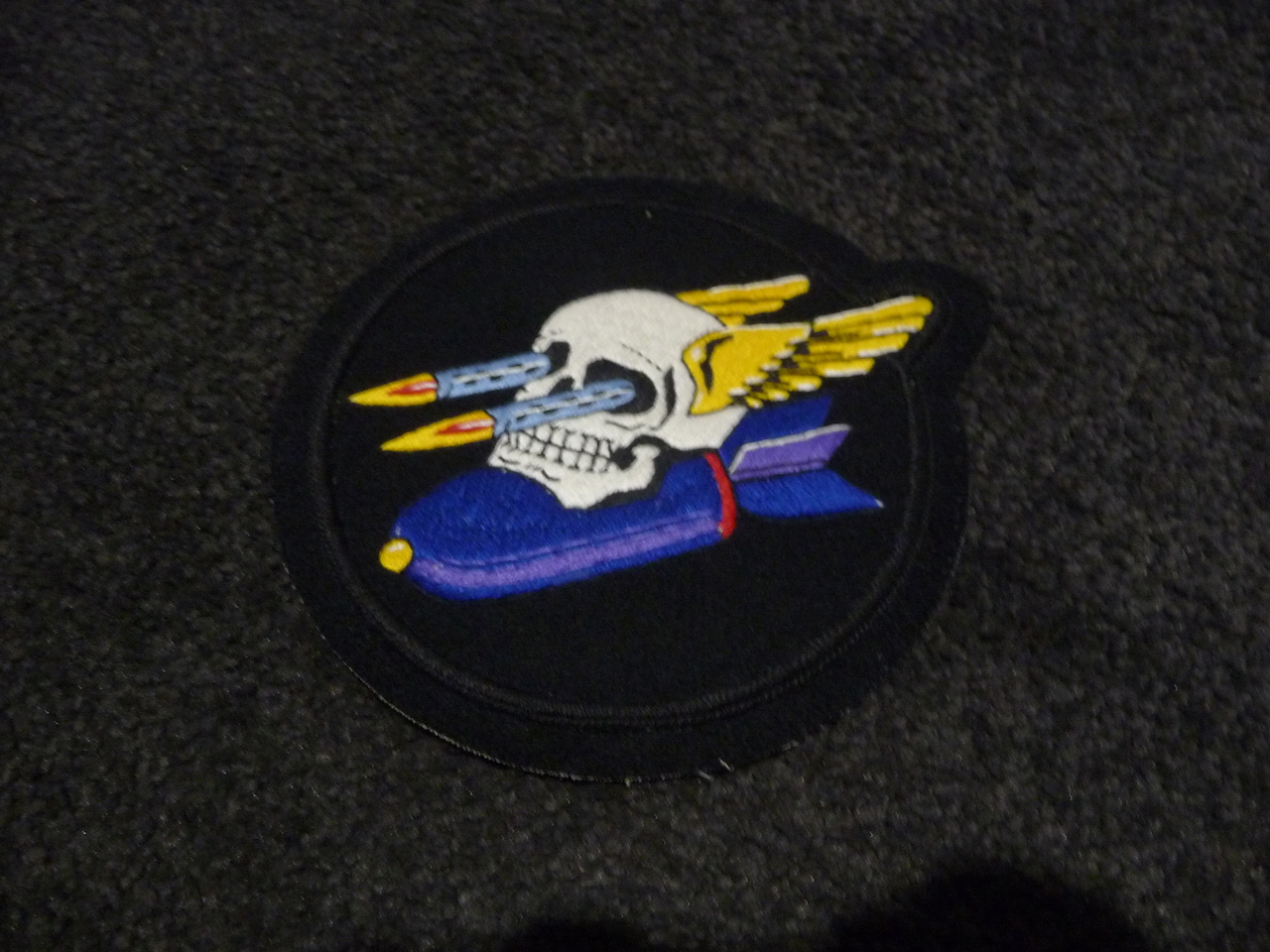 14. Vintage size US 9.5 steel toe cap engineer boots with cord sole, very good condition soles still good.
15. Chippewa steel toe cap engineer boots US9D from around 8 years ago, very little wear.
16, Non stock size 40 blue cotton jacket, medium around a 40, Korean war
hardly worn
17. Buzz ricksons size 40 WW2 half belt with side adjusters light khaki cotton contractor jacket, talon zip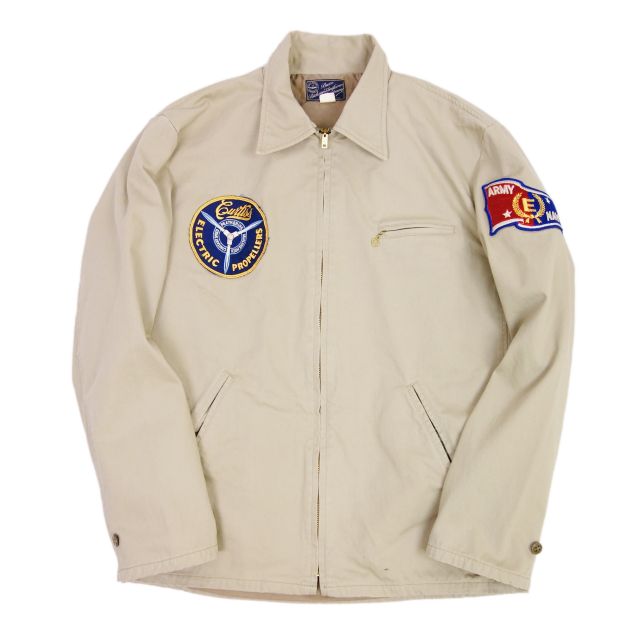 View attachment 173887
18. buzz ricksons 1945 model chinos size 32, not worn much good condition.
Probably some more stuff as well I have forgotten about and not found yet.
Last edited: