Good afternoon everyone. I thought I'd share a new jacket purchase that arrived a couple of days ago from Rivet and Hide.
First off, I don't post much here mainly because many of my jacket purchases just haven't worked out the way I had hoped. With the exception of a few, I've largely bought and returned a number of jackets from RMC and FreeWheelers due to fit issues. I sold another (Himel) on to a forum member here as well.
Anyway, always the optimist I'm still in search of a jacket that offers style and comfort … basically jacket nirvana. Does it exist? I'm not sure, but this one is mighty close, (for me).
I gravitate toward half belts and more conservative patterns, maybe my Mennonite heritage who knows … but finding one that fits has been a challenge.
Now onto the jacket. Before you say it, yes the neck opening is too large for my chicken neck, and yes the body may look a touch large, but I'm not looking for that close, neat fitting jacket that many here prefer to wear. Nothing wrong with that, but at my stage and age, I want a comfortable fitting jacket that also has style. Function and form, with maybe a few sacrifices made in terms of getting that neat fit in lieu of layering comfort for example.
In doing research here, I stumbled on @arizor's thread regarding The Flat Head Single Rider's jacket and immediately thought it might be worth looking into.
https://www.thefedoralounge.com/threads/the-flathead-rider-jacket-last-ever.97343/
What I've learned so far is that measurements only tell half the story. The pattern is equally important, as is the choice of leather, (at least IMHO). Now the measurements of this jacket seemed off and having read about the odd shoulder to chest ratio of FH jackets I was concerned. Regardless, I threw caution to the wind and decided to give it a go after comparing them to several jackets I own and several I have tried. The good folks at Rivet and Hide UK (Robbie and Jack) were gracious with their time and provided excellent customer service and answered all my questions including putting a tape to the jacket which also helped.
For reference, I'm 6'1.5", 175 lbs with a 42" chest.
Jacket: 20.25" shoulder, 23.5" PtoP, 26.25" sleeves and 27.5" long.
Not a lot more can be said that hasn't already been said about the hide that FH uses. From what I gather, it's a proprietary concoction of tanning and added "greases" that give it it's luxurious, pliable, yet substantial hand. I am by no means an expert but of the limited number of Shinki hides I've handled (Himel, FW, and RMC) this is by a wide margin my favorite. You can see in the pictures below, how the grain is already popping and I'm already getting tunneling in the sleeves. In addition, I really like that it is a warm black color.
The stitching is neat IMO, and I noticed they use a thinner thread around the outside of the pockets and a thicker thread closer to the opening. The light copper colored stitch is also a nice touch. Not too out there but still noticeable. The lining is a beautiful rayon, twill weave and IMO suits the jacket and for some reason I've always wanted a red lining. Some French seams are also a nice touch. Another cool little detail are the printed interior canvas pockets with "The Flat Head" in a repeated pattern, neat little detail that only the wearer will know.
Anyway, as you can probably tell I'm chuffed with the purchase. I know, I know honeymoon and all but I just can't wait to get out of bed and throw this jacket on in the morning, and perhaps for me, that is what owning a nice jacket is all about.
Cheers, Brian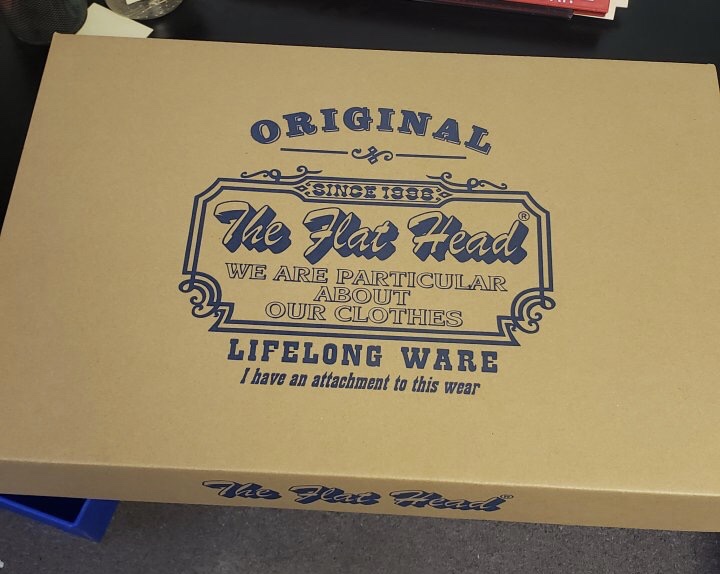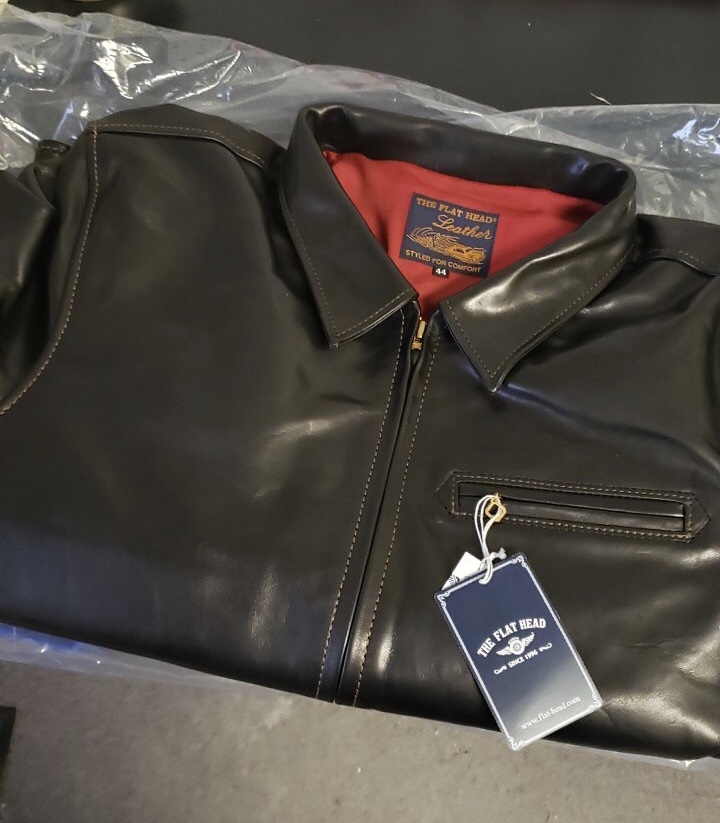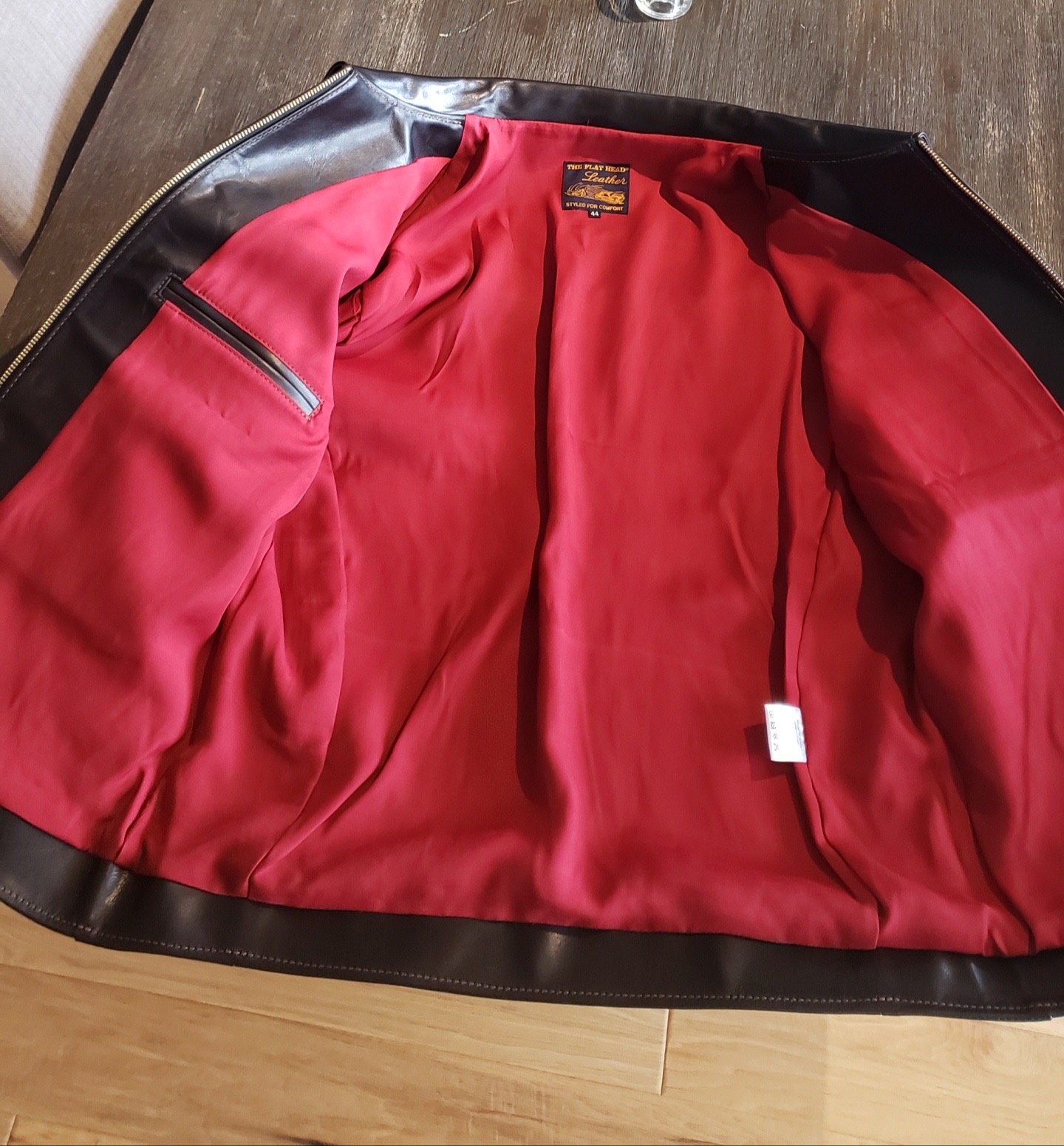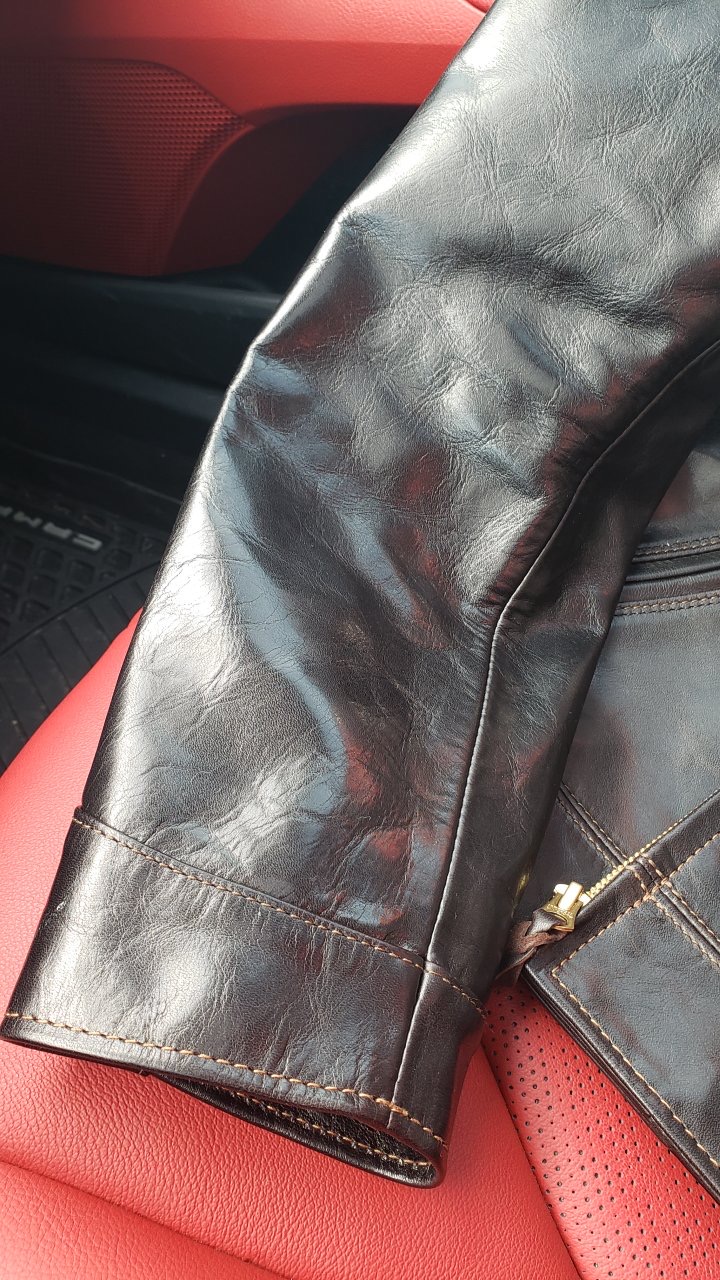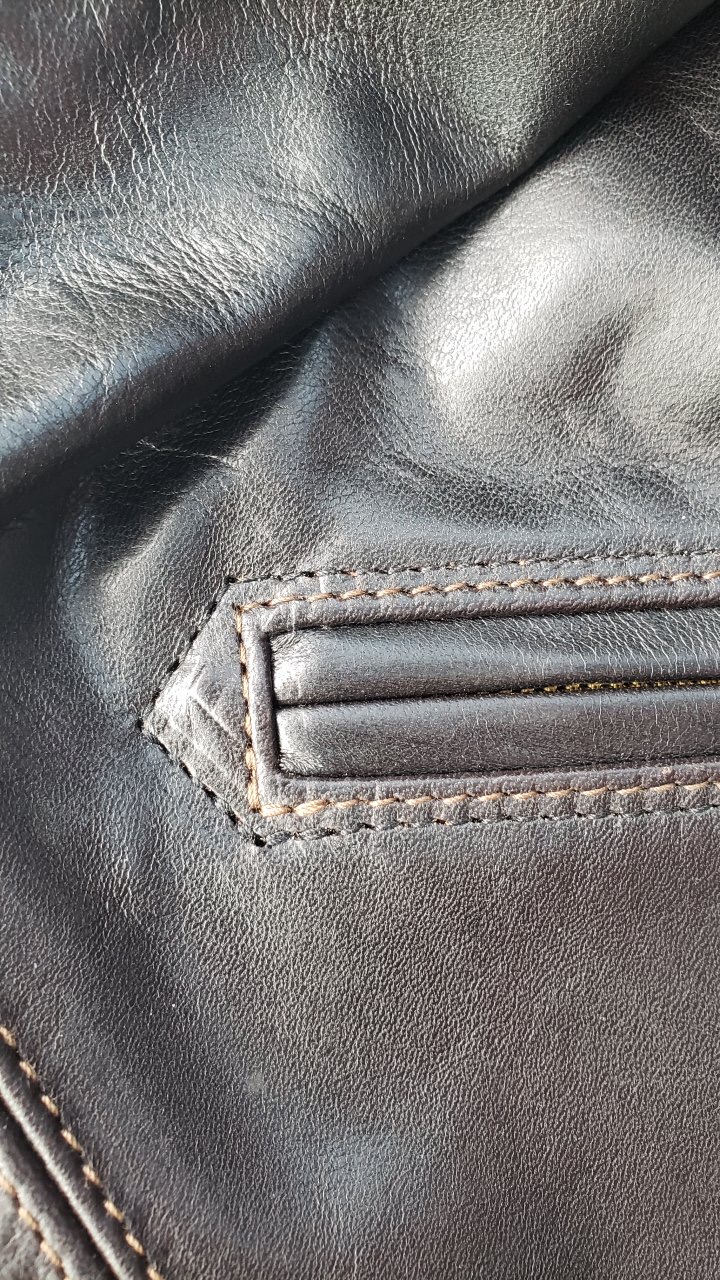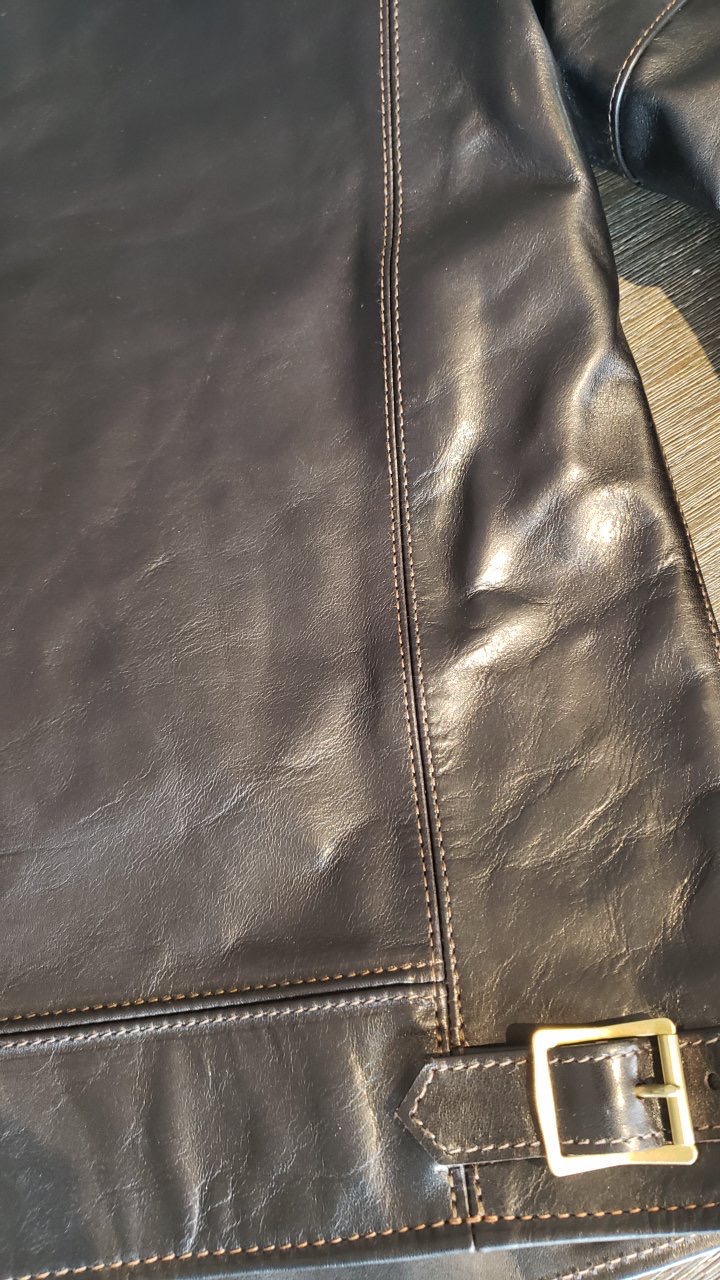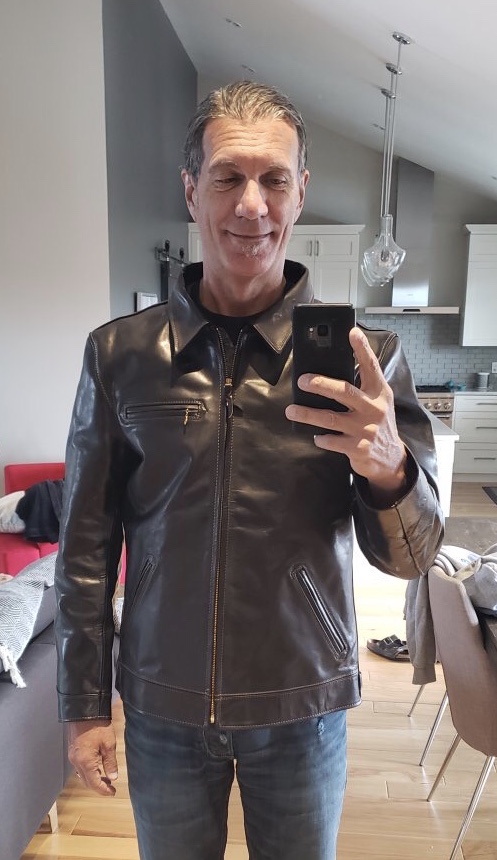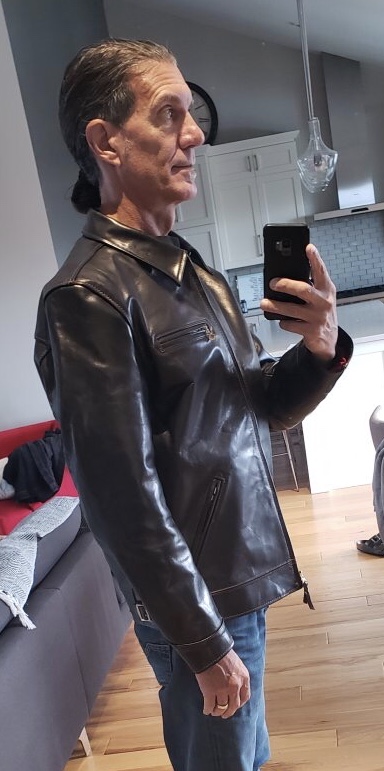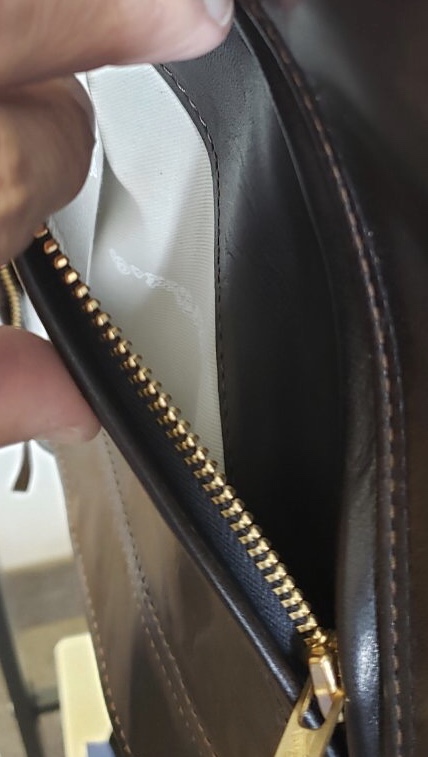 Last edited: