About time we had a thread for these hat makers.
Kevin O'Farrell apprenticed with five other hat-makers before starting his own hat making business in 1972 in Durango, Colorado. Years later he sold a portion of the business to the Glenn family (in 1992) before leaving it completely to open up Canyon Road Hats by Kevin O'Farrell in Santa Fe in 1995. Not sure when the store moved down to the Plaza in Santa Fe (111 E San Francisco St) -- prior to 2006 anyway when Kevin passed away. After his passing his son Scott took over the business which continues to thrive to this day.
A bit on Kevin O'Farrell:
http://articles.latimes.com/1993-11-26/news/vw-61193_1_master-milliner
https://ofarrellhatco.com/About_Us/Kevin_Scott/index.html
https://www.thefedoralounge.com/threads/the-passing-of-a-master-hatmaker.13219/
The "other" O'Farrell company owned by the Glenn family.
http://extras.denverpost.com/business/biz0111h.htm
Some of the hats in our family:
This Durango era hat was my first O'Farrell. Photo taken in the Santa Fe shop.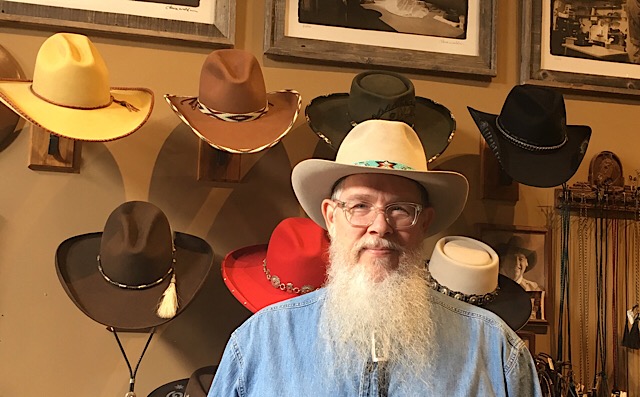 This mid-80s Kevin O'Farrell started out like this: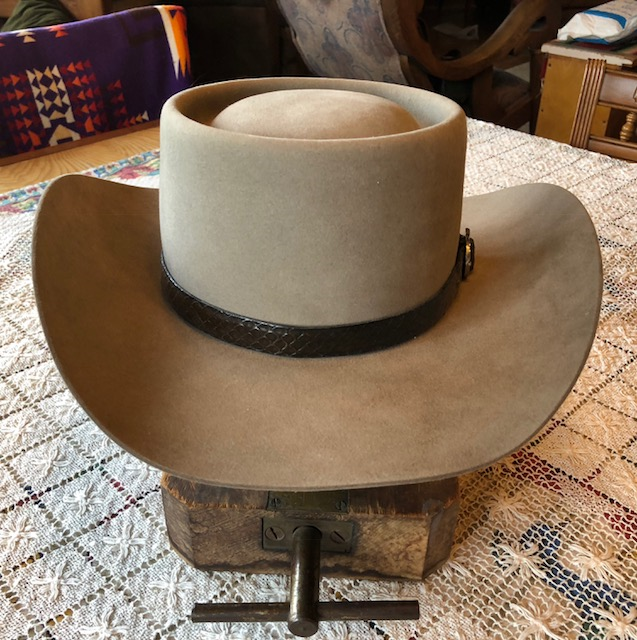 I changed it to this:
Big black hat:
Adding some beads:
My wife's 2002 Kevin O'Farrell 100% beaver.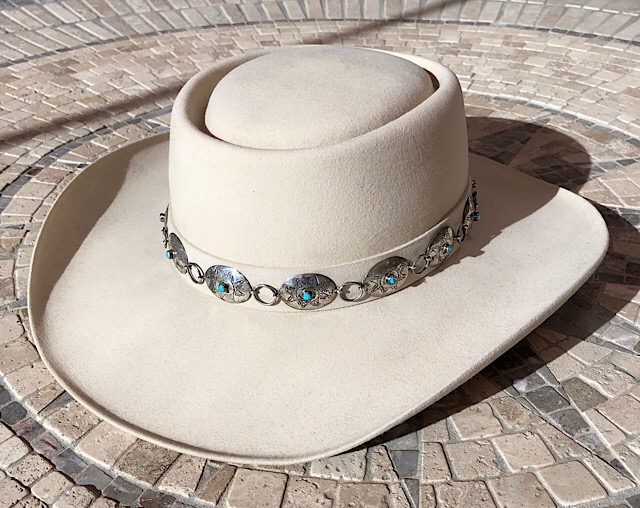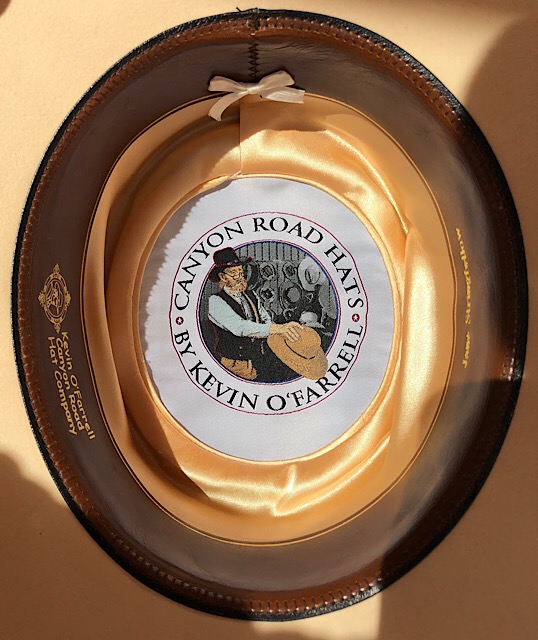 Another one of hers:
This one was way too big and went on to the late RJR.
This 1997 semi-colado Panama was too small and moved on as well.
Last edited: