Hey, guys
Me again! Haha
I feel like I've pushed fit check posts here more than anyone... Anyway, here I come again with another purchase: a Lewis Leathers Dominator. I got this one off FB Marketplace from a guy who lives in a near town for a good price, so despite being past jacket season, I could not let it pass.
When I got it, I felt like the hem was too tight - it has 23in of pit to pit and was tapering to a 19.25in hem opening. I felt it was too constricting and was looking somewhat off, so I went full
@Marc mndt
on it and got the hem wet and stretched it a little. Now it is measuring 20.25in and I am much pleased with the result.
It is currently wearing like this: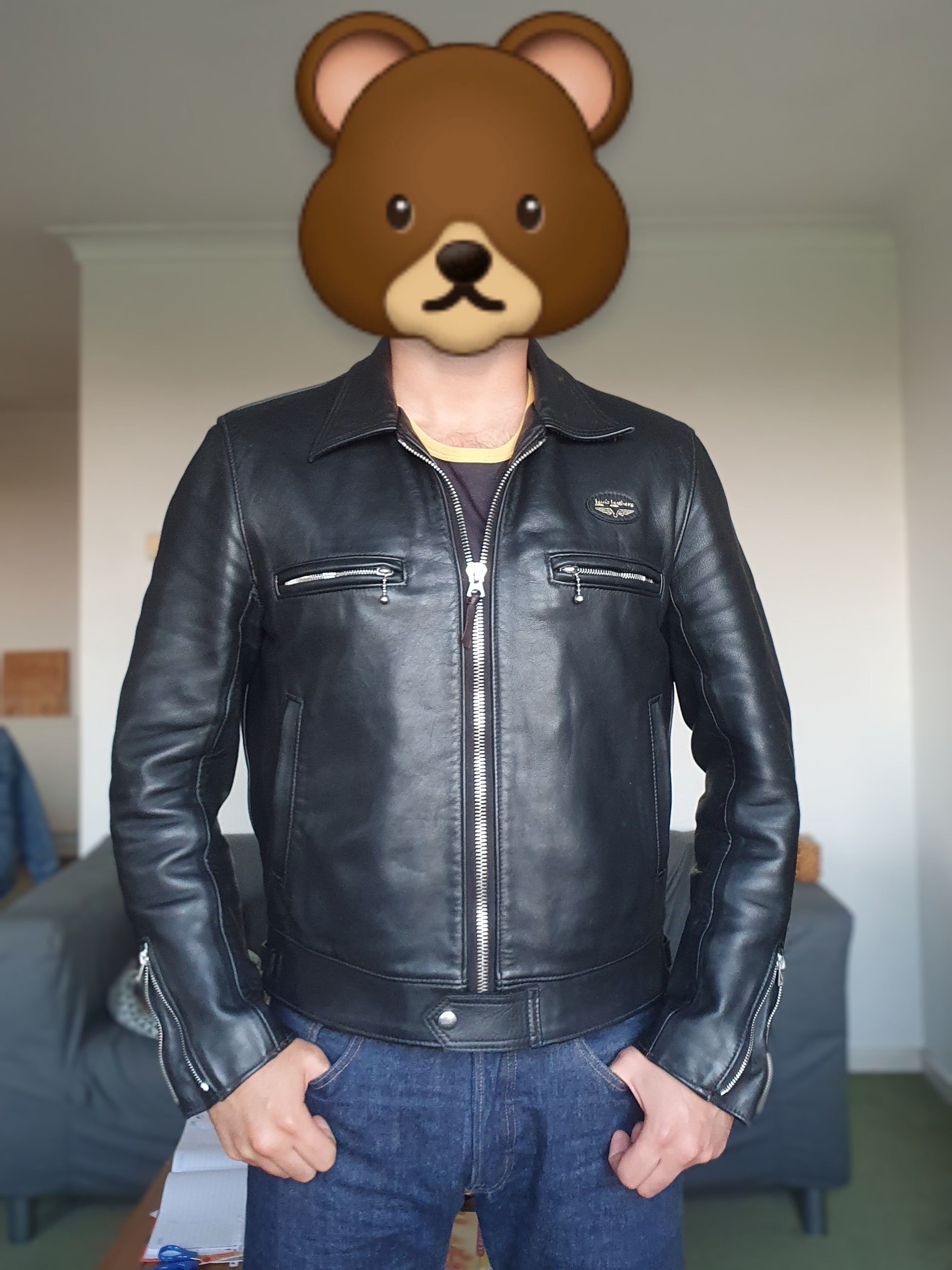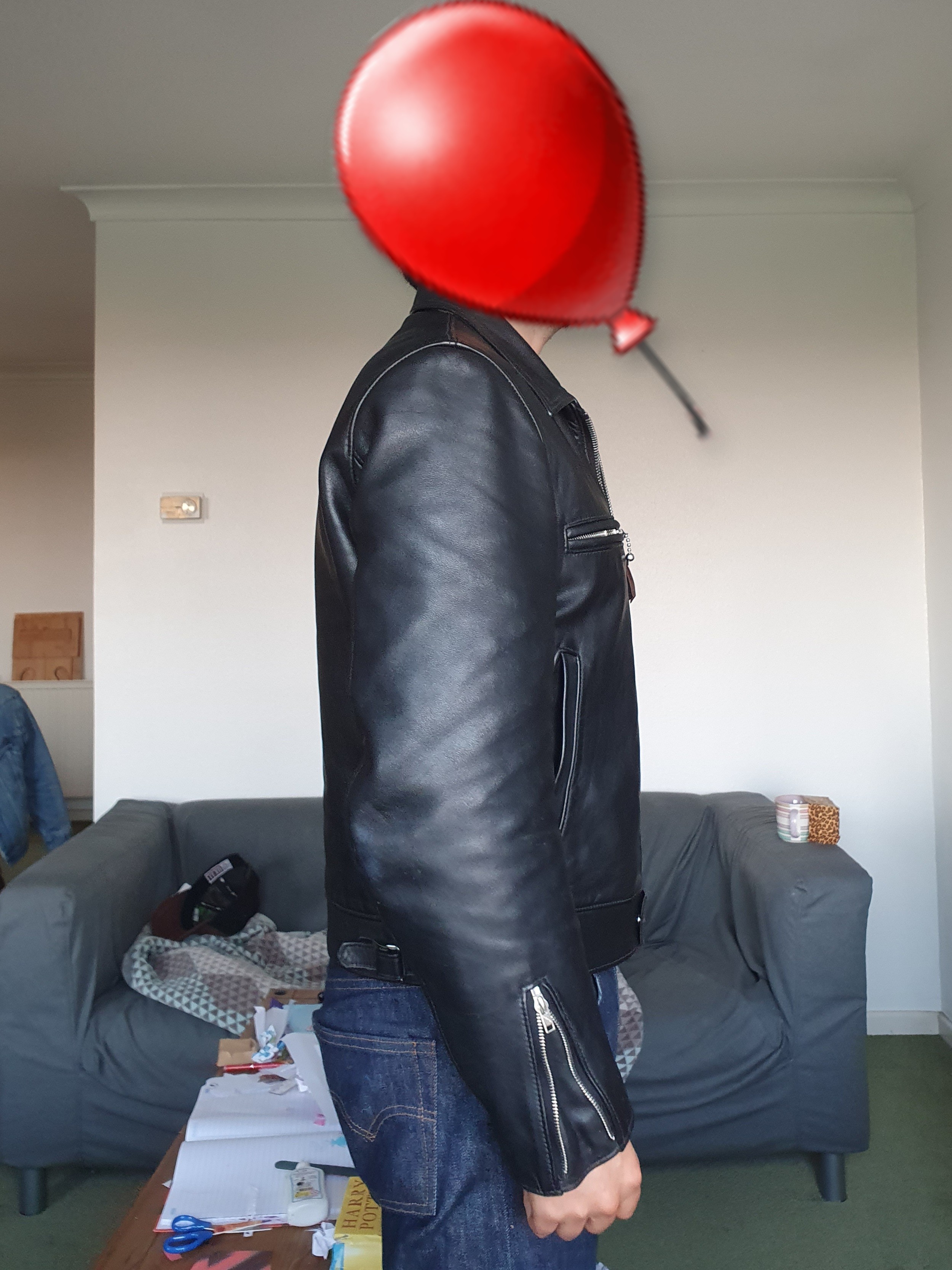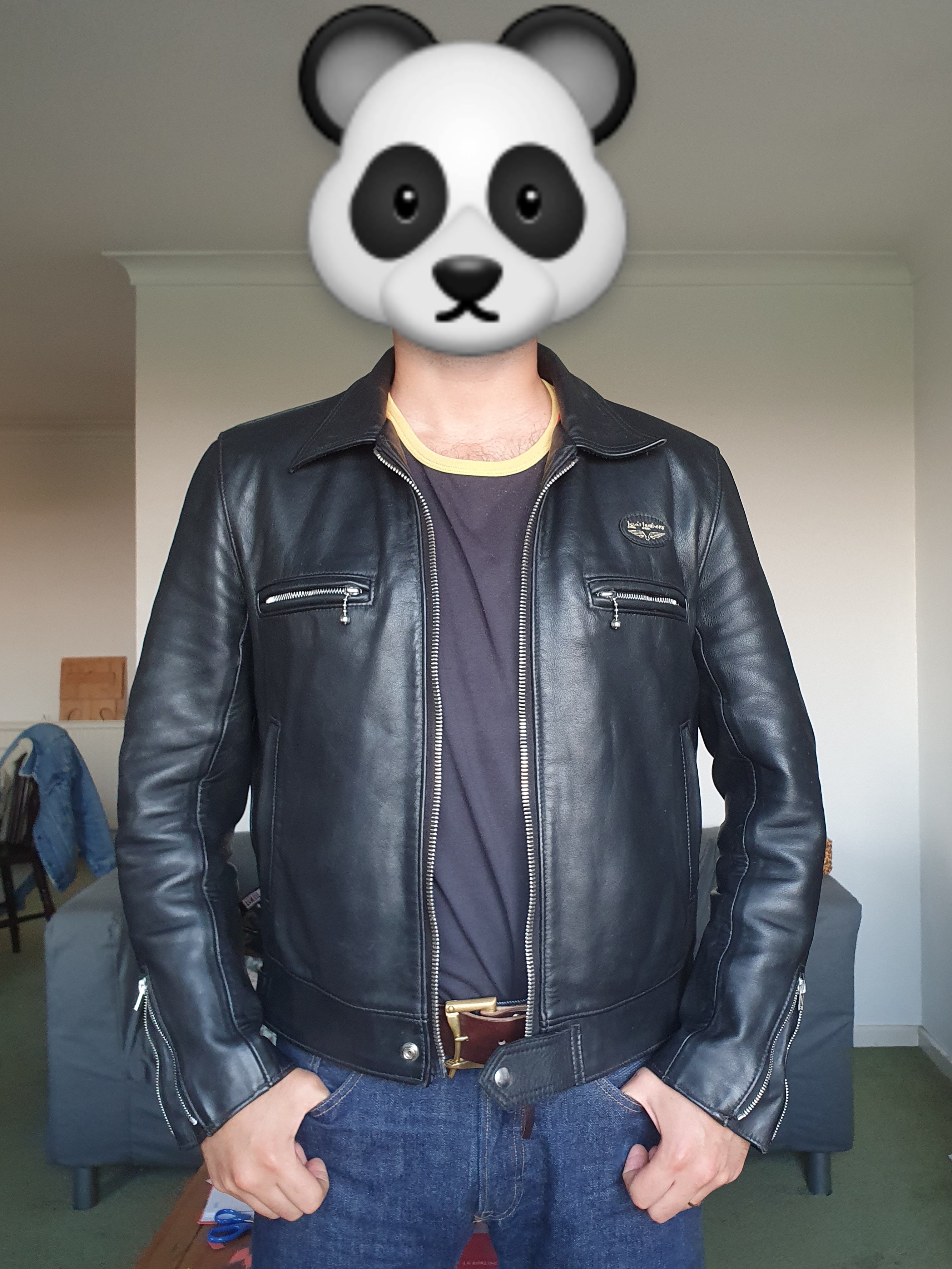 The thing is, I am considering sending the jacket to Donna Howard to taper the sleeves a little, mainly in the forearm and wrists region. I feel like it would reduce a little the bulging on the elbow region. Besides, I am also considering reducing the waist circumference, to taper it to the hem circumference earlier, reducing the \ / shape trying to reach the ) (. The problem is that I don't know how much that would affect the front fit, as I feel the front is looking good.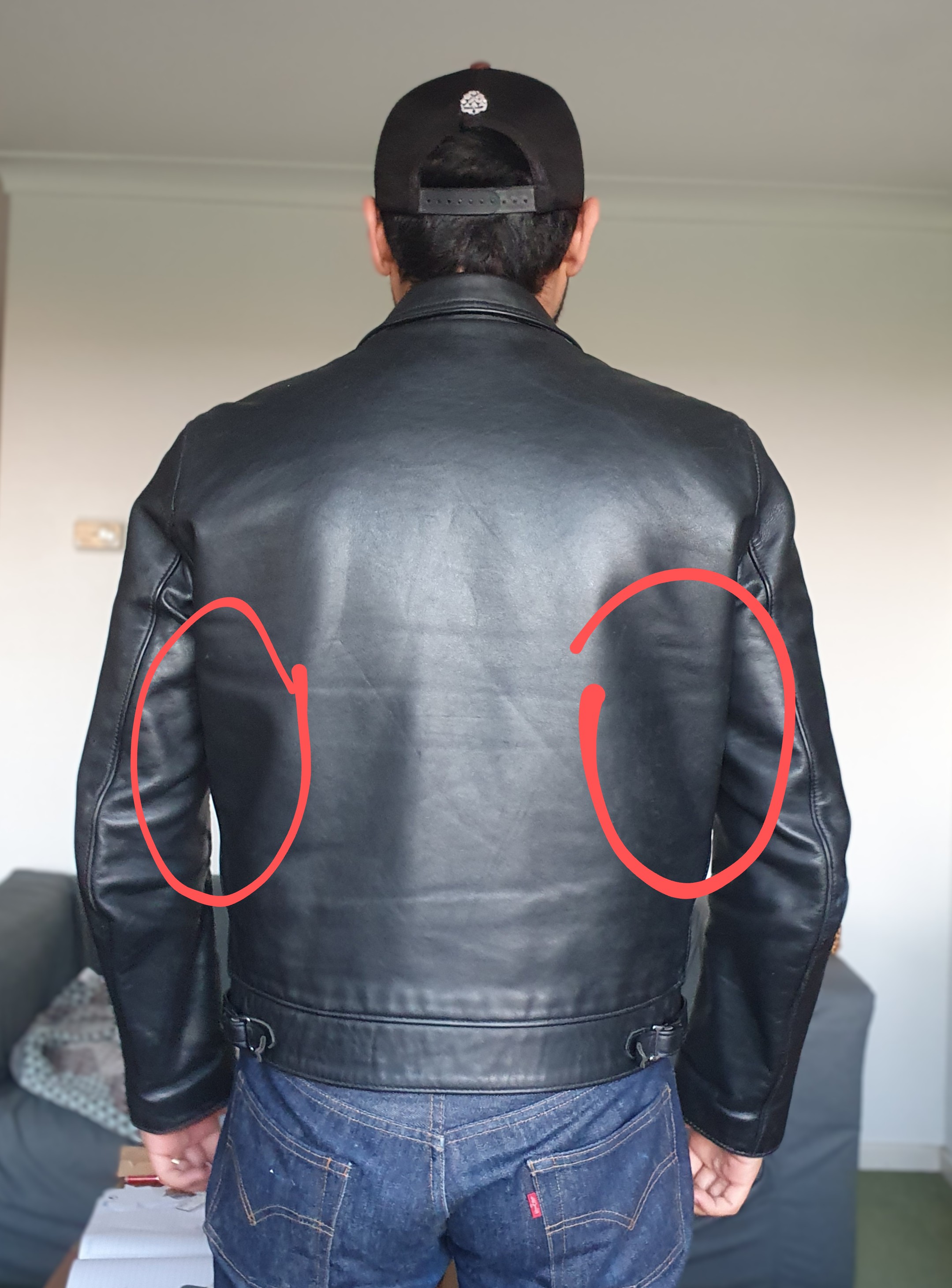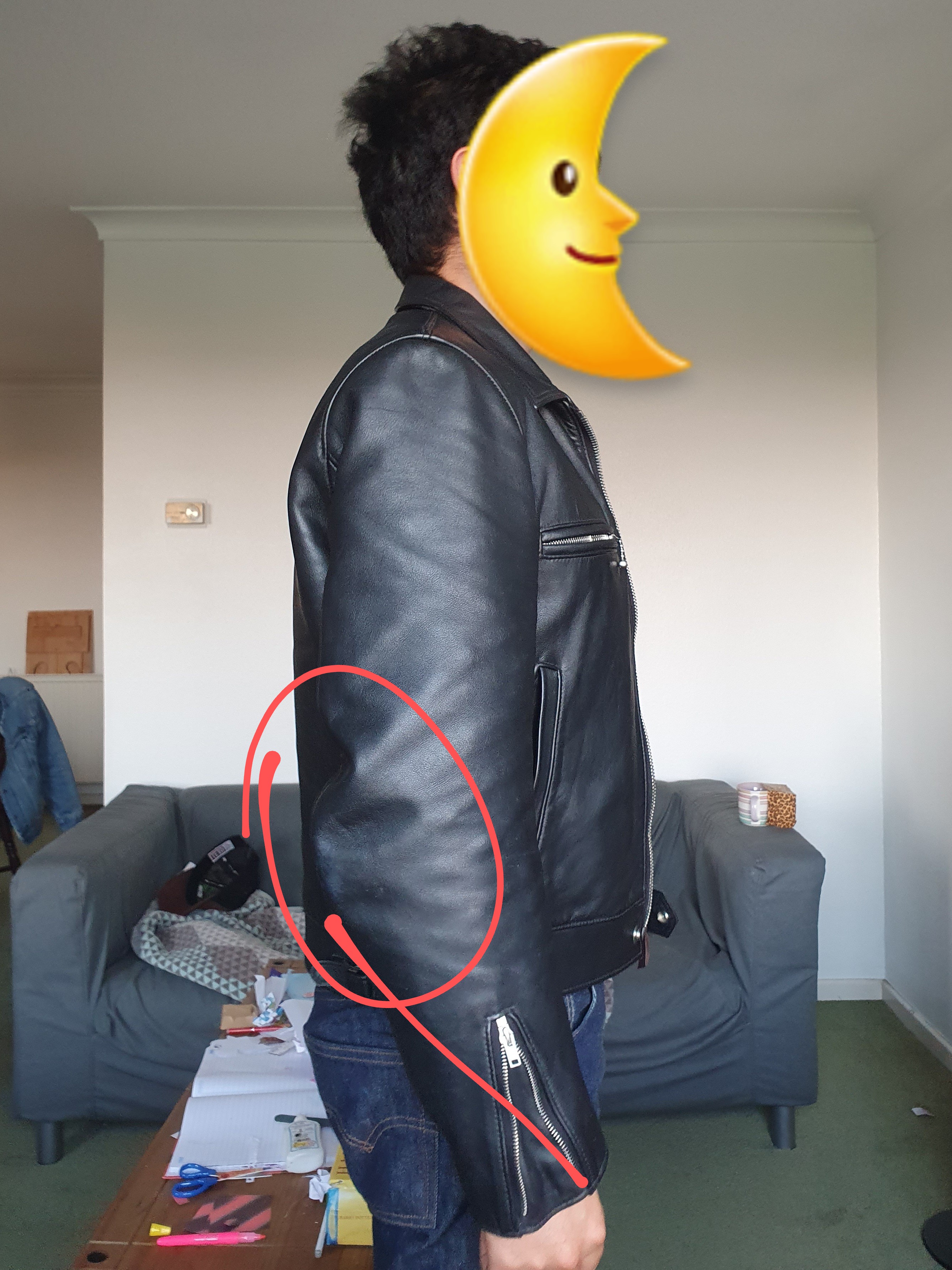 So what do you guys think?
Thank y'all for your opinions