Hello friends,
My often abused buco got a new main and side zippers. The zips were 1954 NOS natural color cotton tape dyed in a dark flat brown. However, the slider and pull on the side pocket were removed to experiment with the finish. I do not like the way the new side zipper looks with the rest of the jacket.
I have experimented "antiquing" zippers with acceptable results. Can any of you share your techniques in making a new looking zip look old? The slider and the pull are my main concern at the moment?
As a note, My buco came with both talon and conmar Mili zips. Conmar are on the rear pocket and side pockets. The cotton and the pulls have not held as well as the talons. Just my objective observation. I love both brands!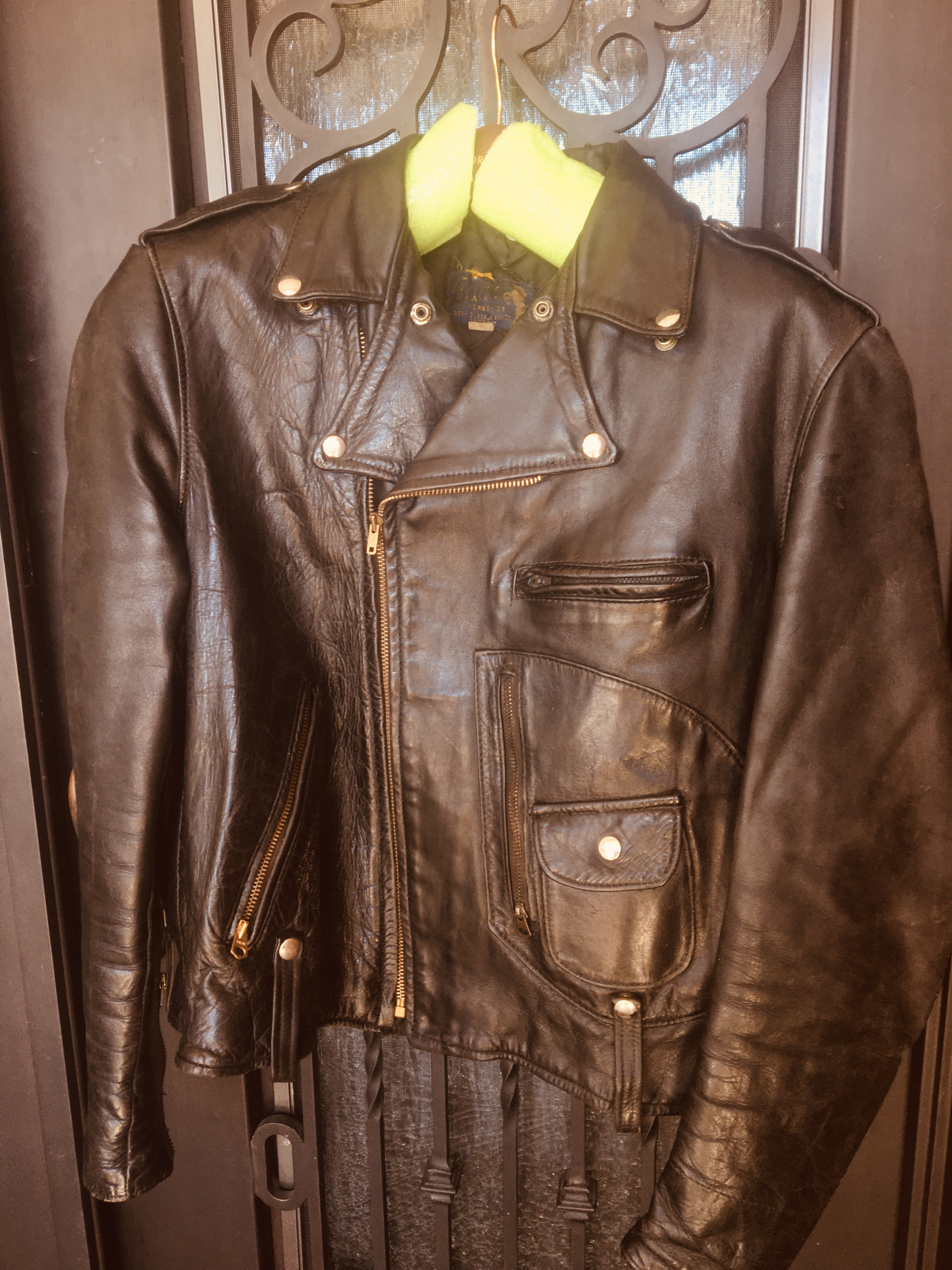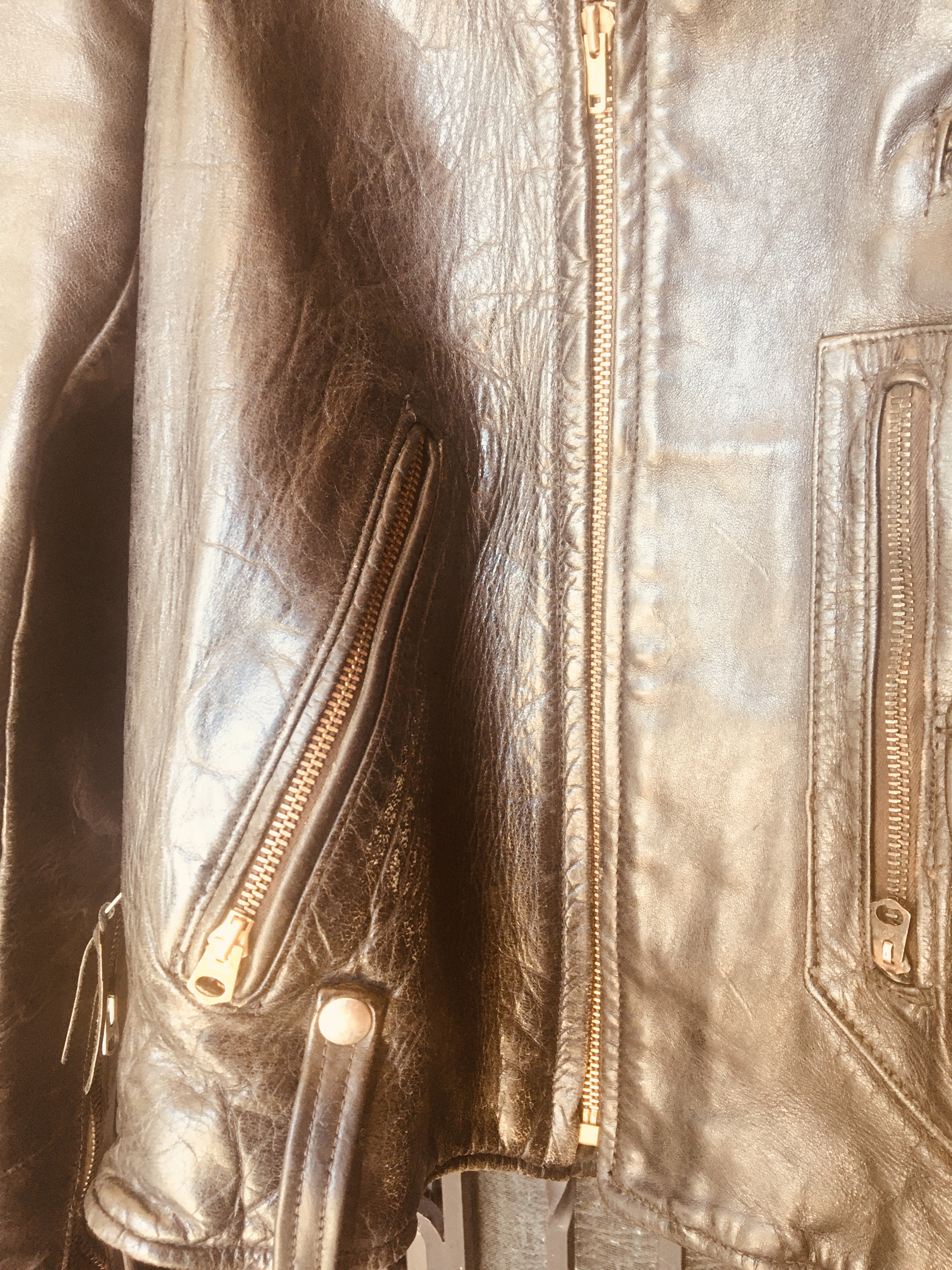 Here are some images of this beauty. I believe is at least 60 years old? This baby has held up much better than me. LOL.