Need to make some room in the closet for 3 jackets I am purchasing. One in one out rule so 3 gotta go. These jackets are all in excellent preowned condition, like new, with no smells, stored in a pet free, non smoking home. I am selling these at my rock bottom price, so price listed is firm. Again, these are like new and I am pricing them at or below 50% of the cost new.
here is the kicker....priced low because I need to move them quick. I am going out of the country for a month and want to move these before I go. if you purchase I will ship out on or before Monday 11/28/22. After 11/28 it will be to late for me to ship so I will end this sale and you will miss this opportunity. All measurements are approximate. Feel free to ask any questions. Buyer pays shipping. Prefer Paypay F&F.
SOLD!!! First up my Custom Thedi Crosszip with Sherling collar and Liner in Brown Buffalo. $750. one button popped off near the collar that attaches the sherling collar. it functions fine without it. The button is in the chest pocket, just haven't had time to reattach it.
P2P 21.75"
Sh 19.5"
Bk 23.75" (front drop of 2.25")
Sl 25"
Hem 20.5"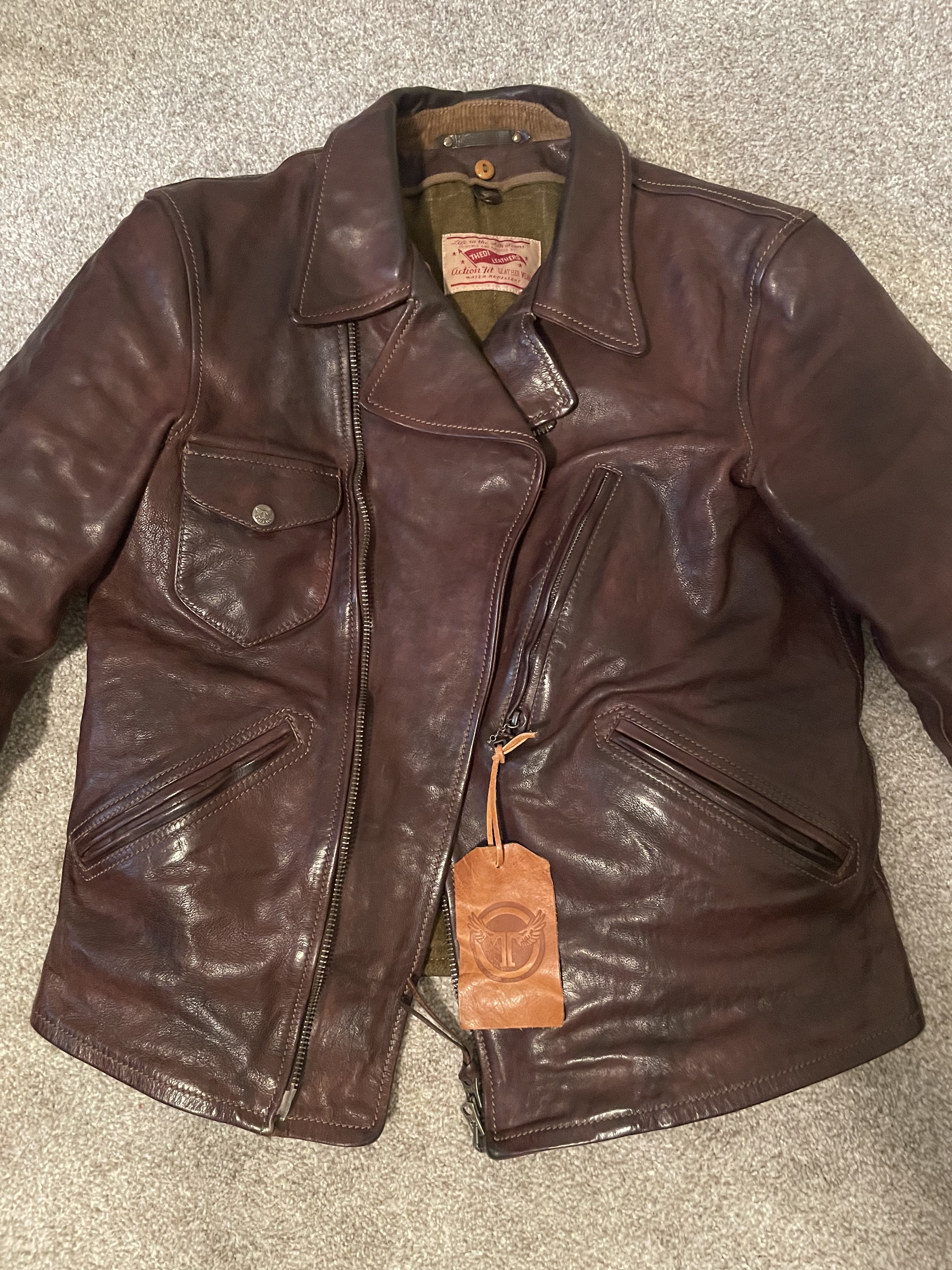 Next up is my Aero 1930's Halfbelt in Dark Maple Bainbridge leather, sz 38 and a luxurious black moleskin liner. $600
P2P 22"
SH 18"
BK 24" (1.75" front drop)
SL 24.75"
Hem 19.75"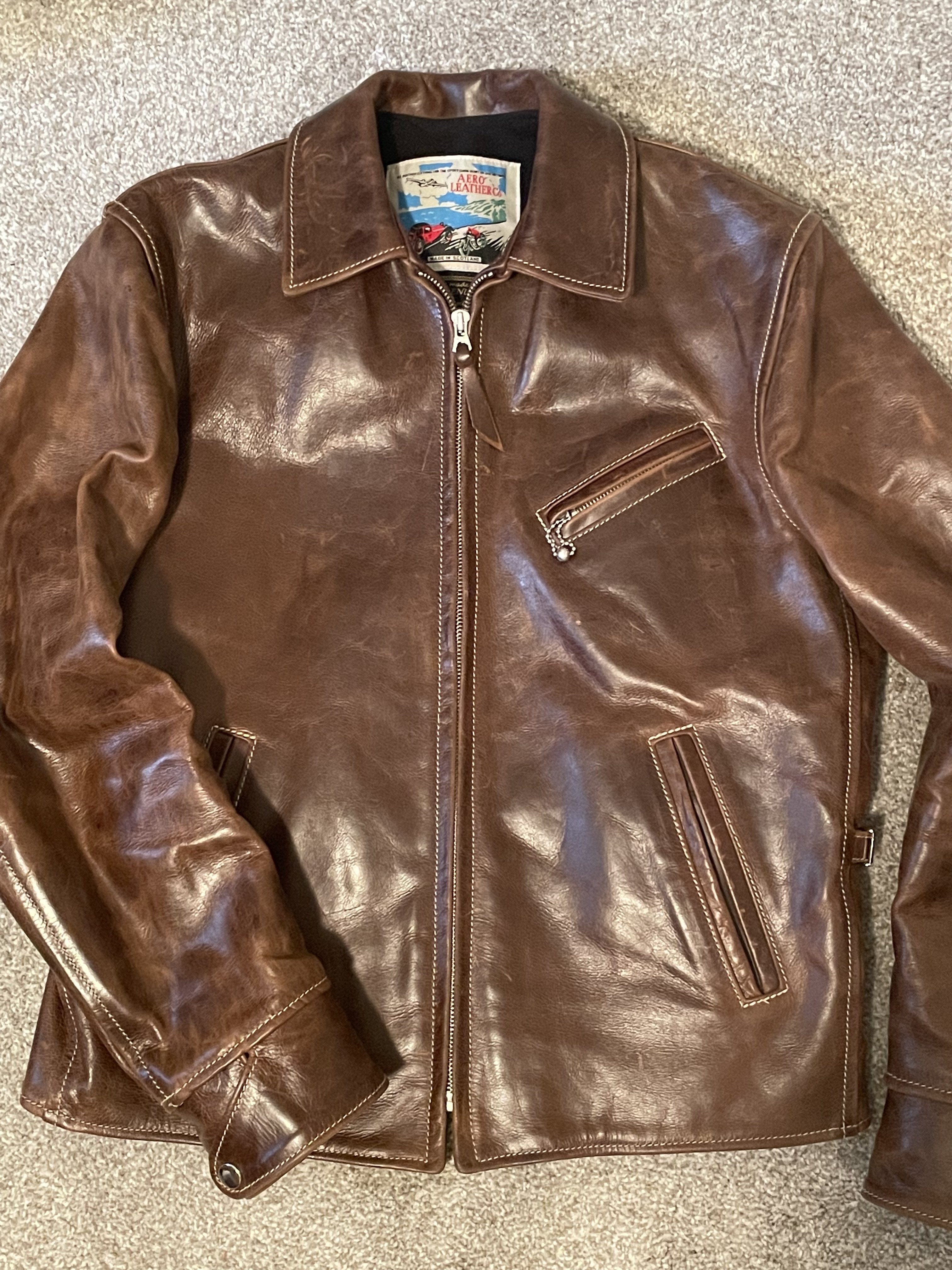 SOLD My Thedi Shawl Collar. This has been listed for a while here in the Lounge but not at the rock bottom price of $700!!
P2P 21.5"
Sh 18"
SL 24"
Bk 24.5" (3" front drop)
Hem 19.75"
Last edited: