Luxtone Genuine Panama from Hugh J. Lowe, 109 W. Fourth Street in Santa Ana, California.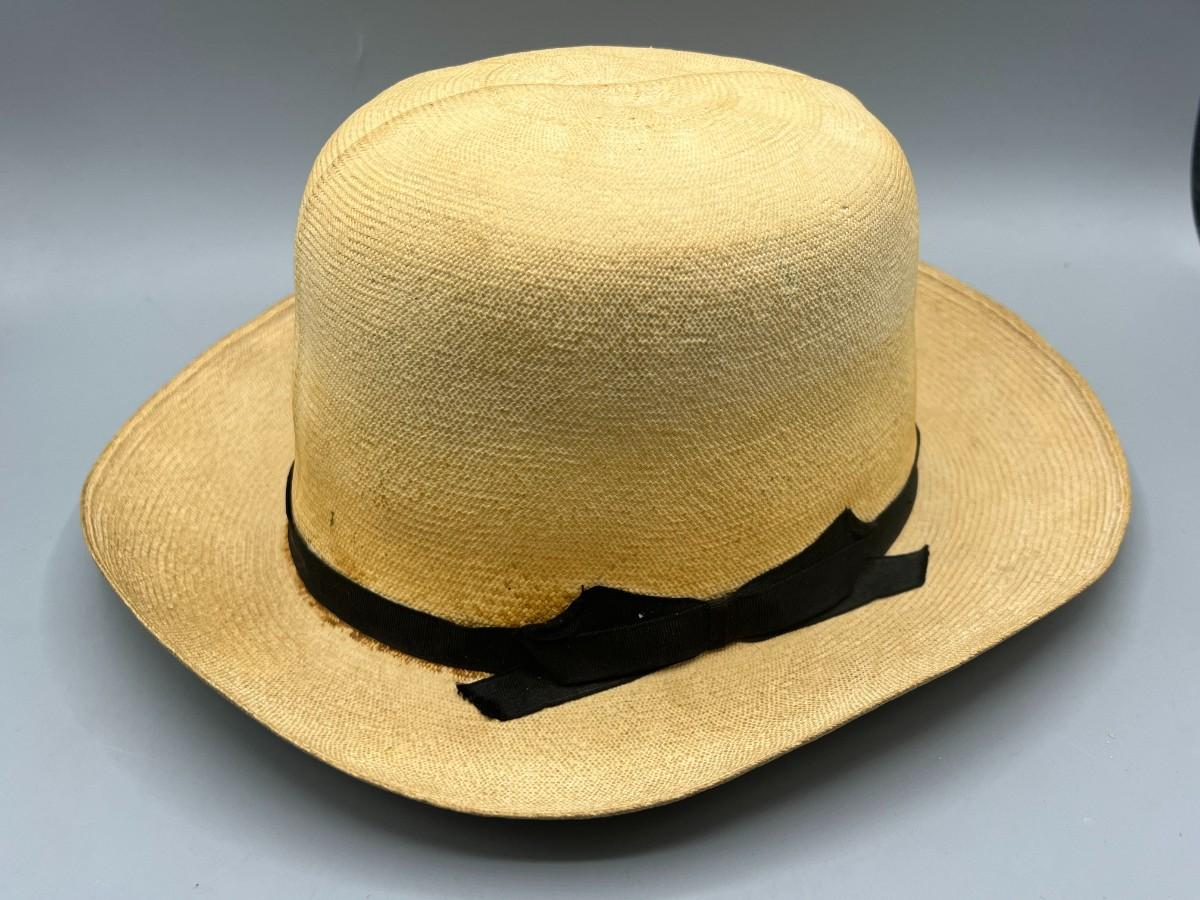 1933 earthquake: On the left.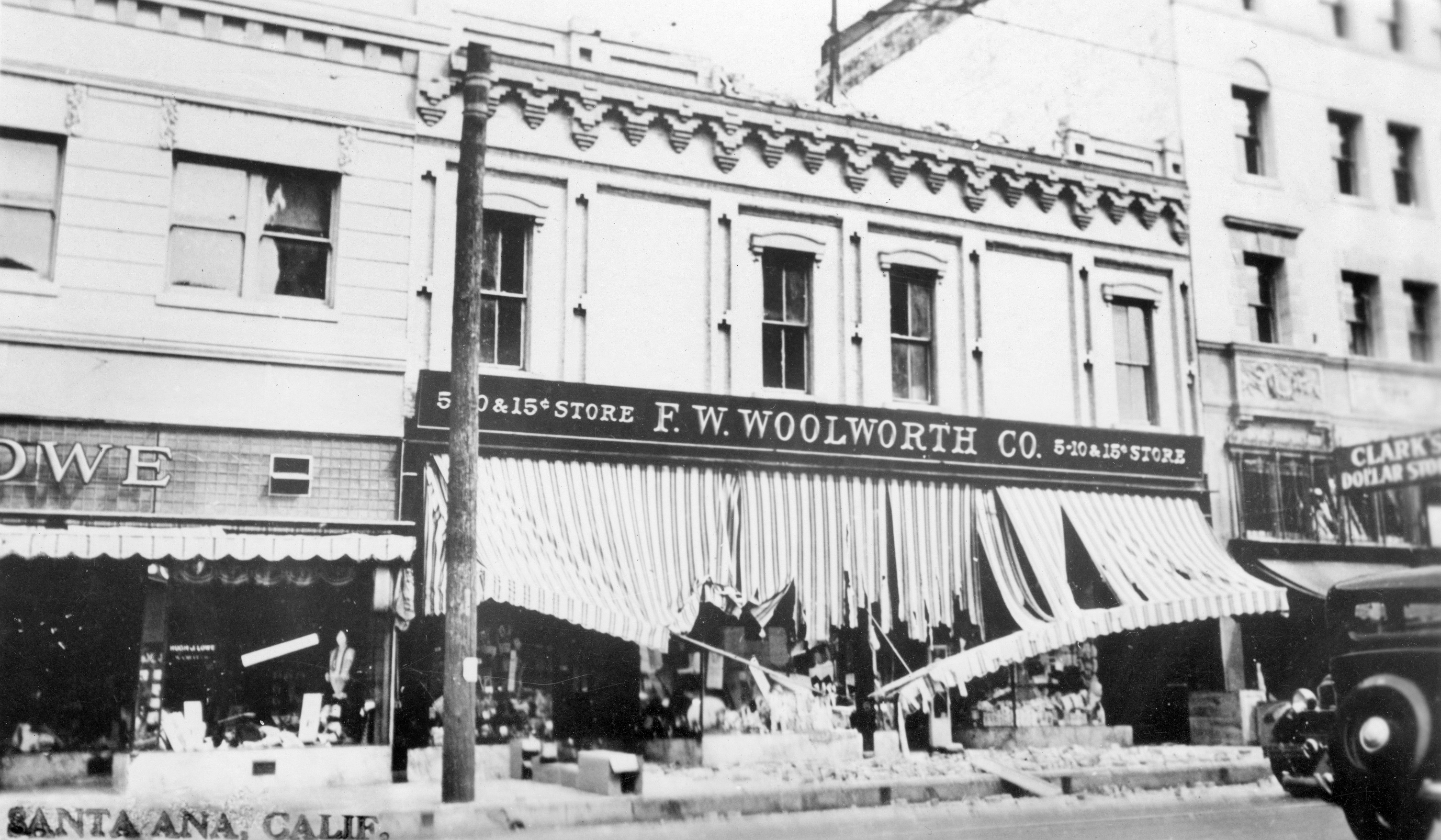 They had to replace the facade. The store is just behind the scaffold.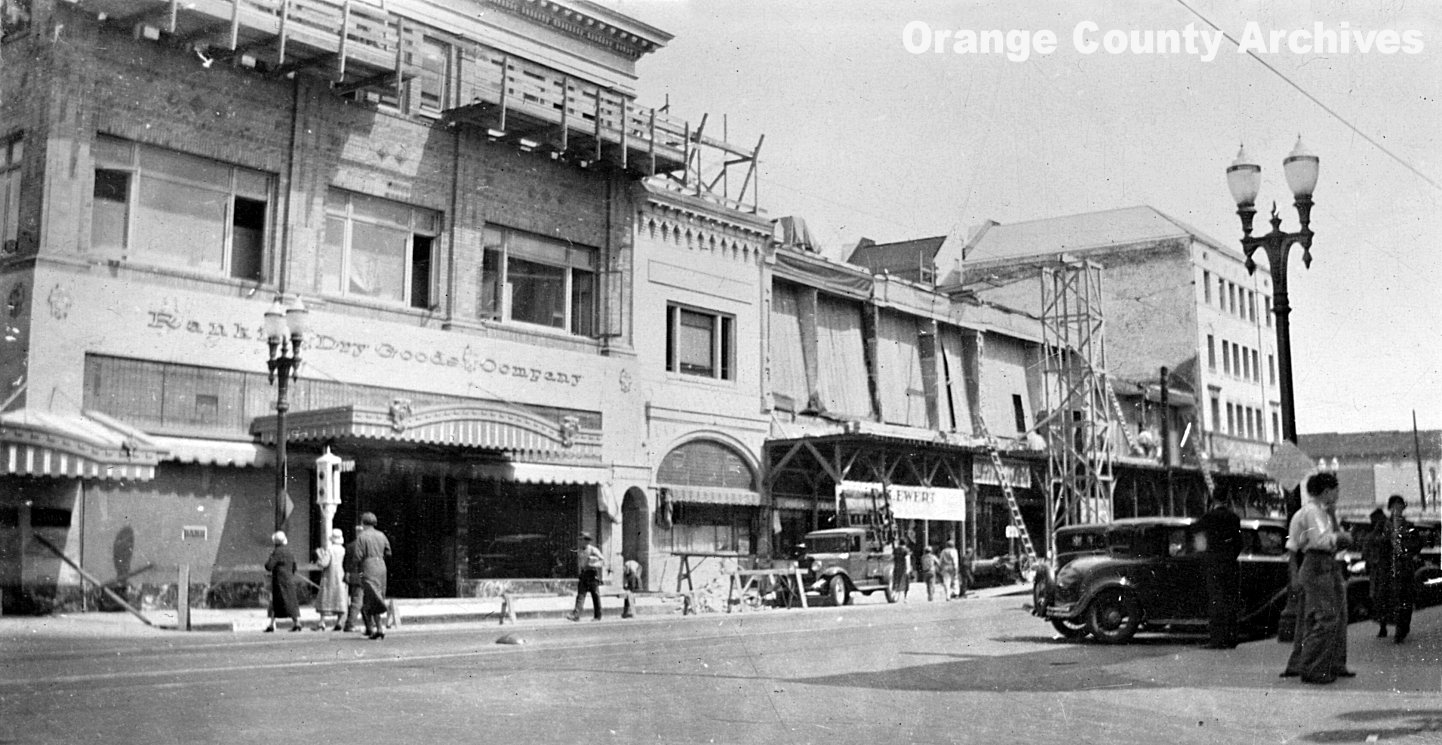 Circa 1948: Between Woolworths and Rankin's. Now with "& Sons" appended.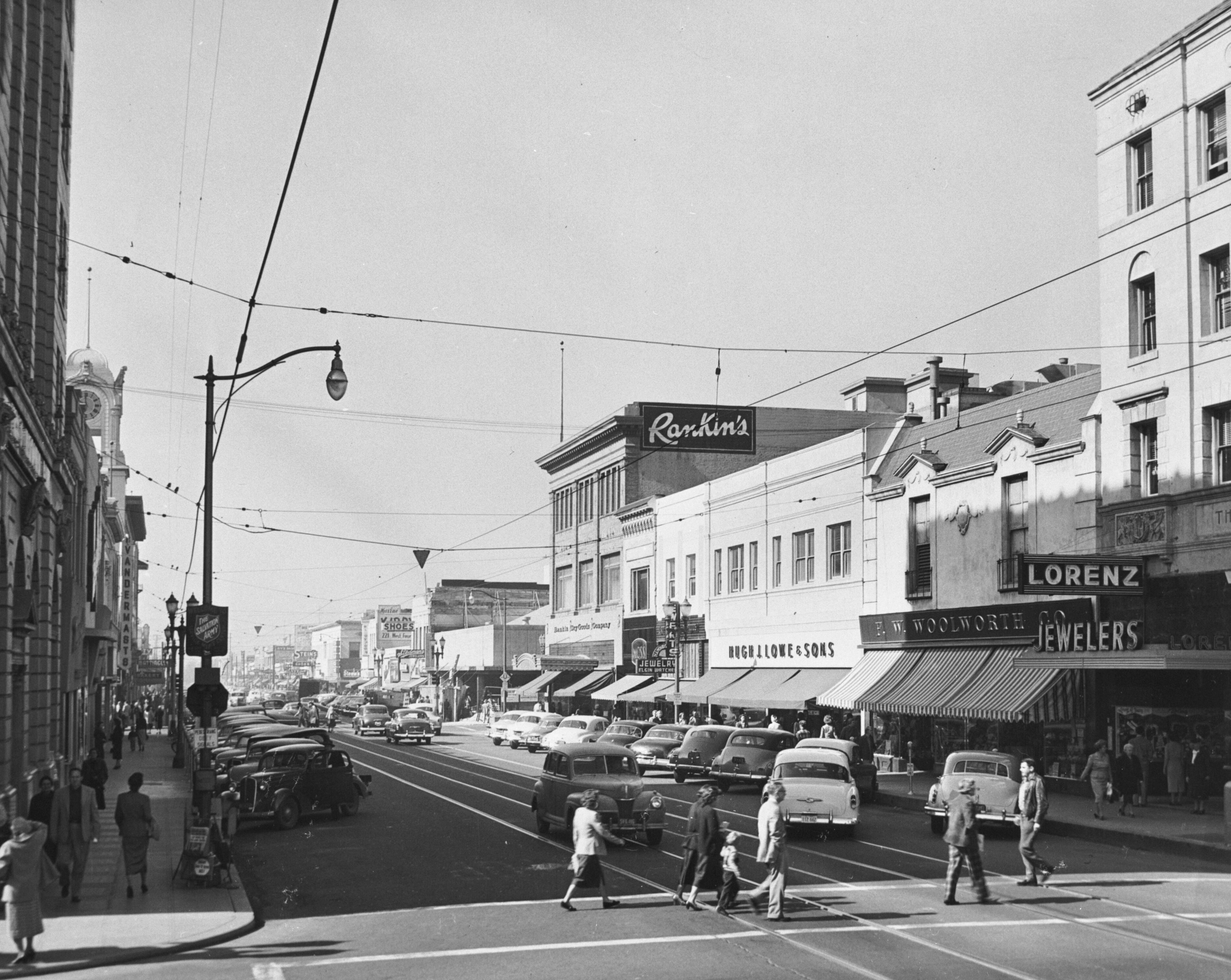 1950s: On the right.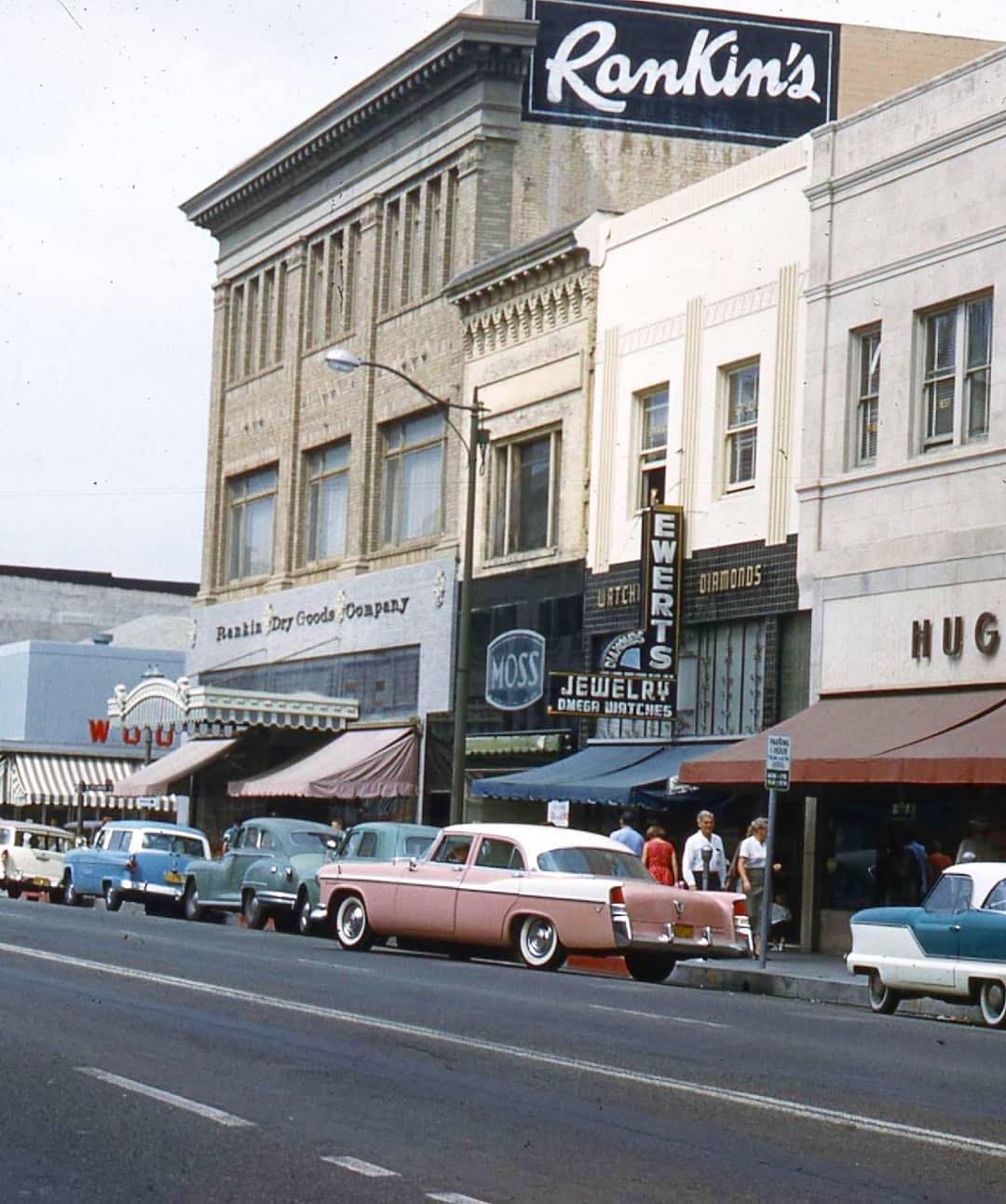 1958: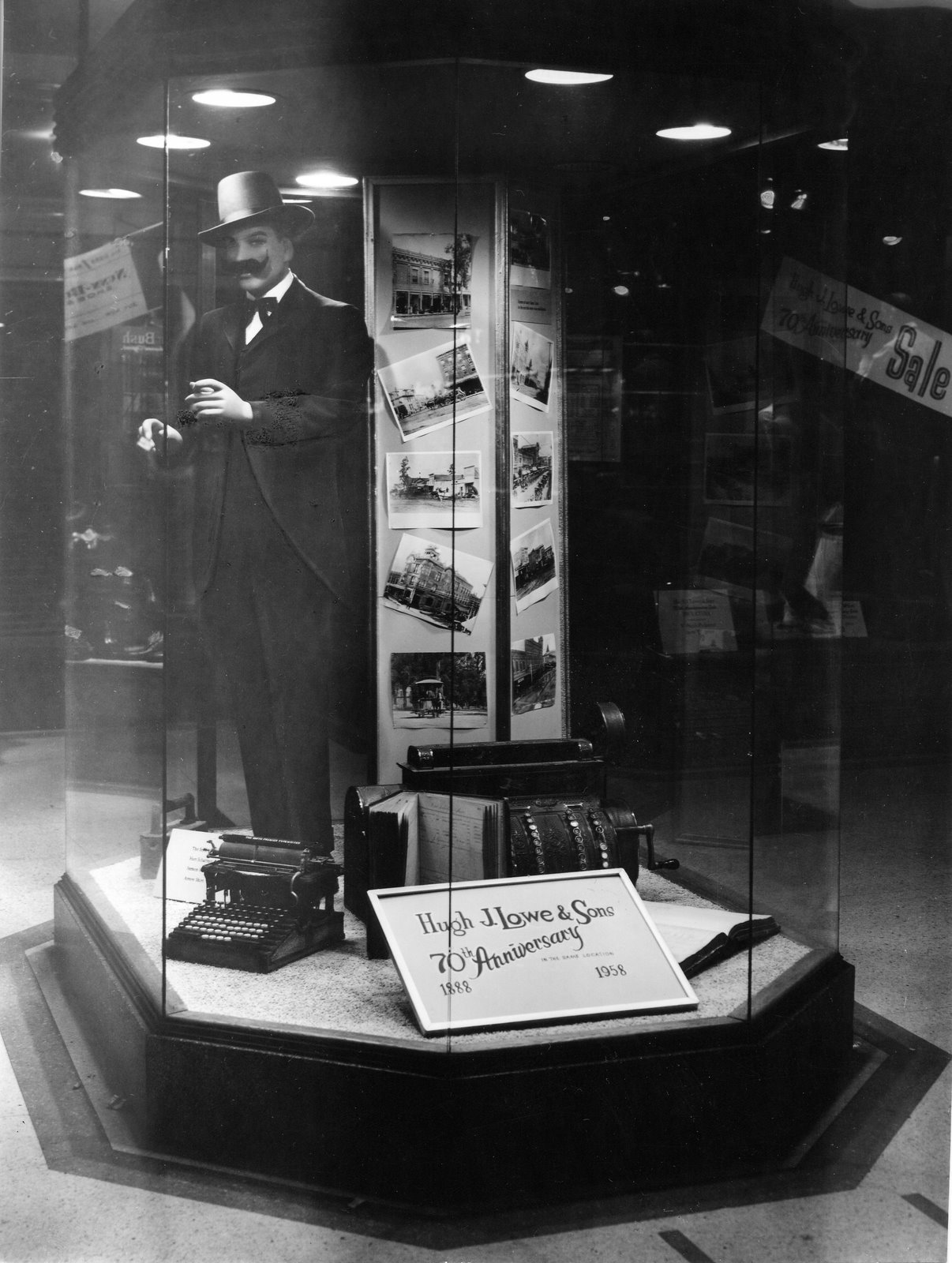 The 1910 cash register in the widow: Certainly not the 1910 prices.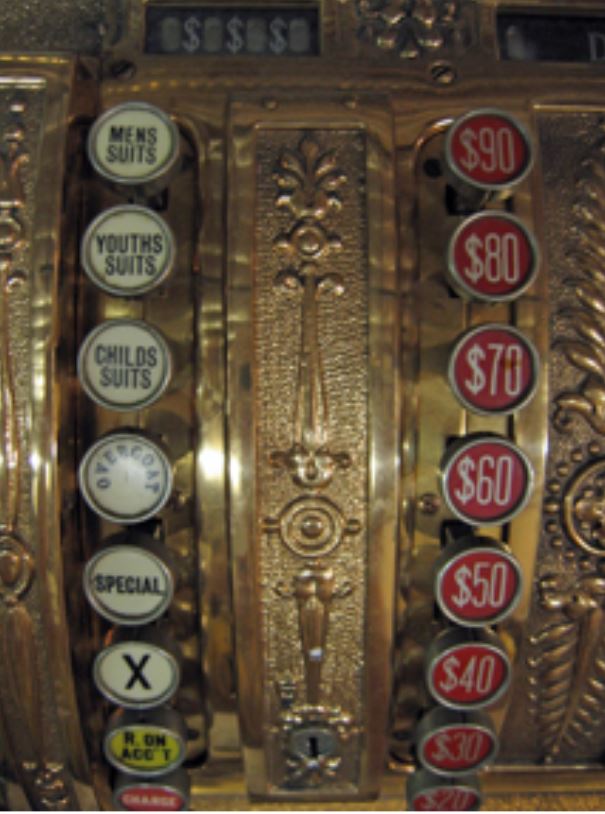 The location today: