Silverwoods men's store in Los Angeles, Cal
The store built for Noir ...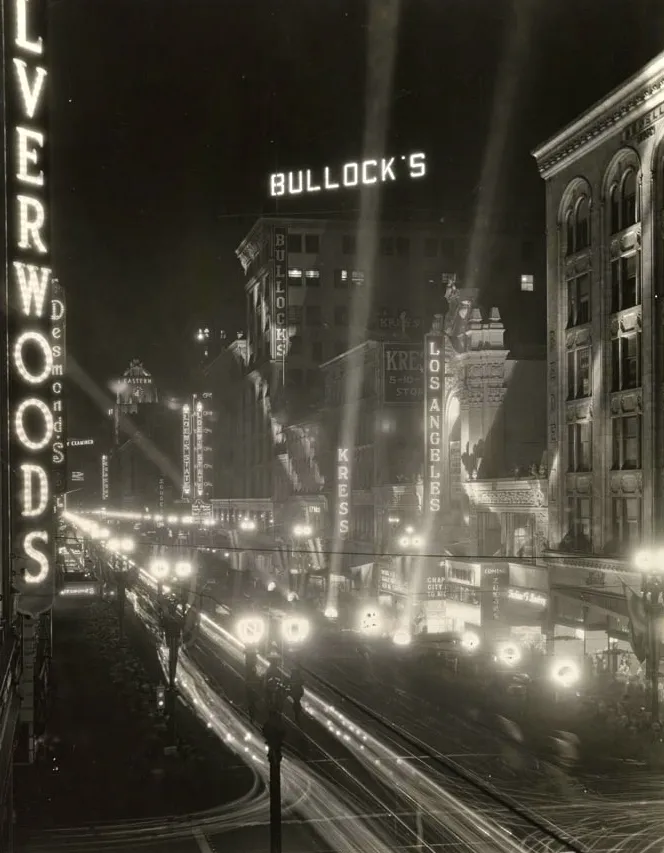 Looks like the location you shared
@Randall Renshaw
was built in 1929.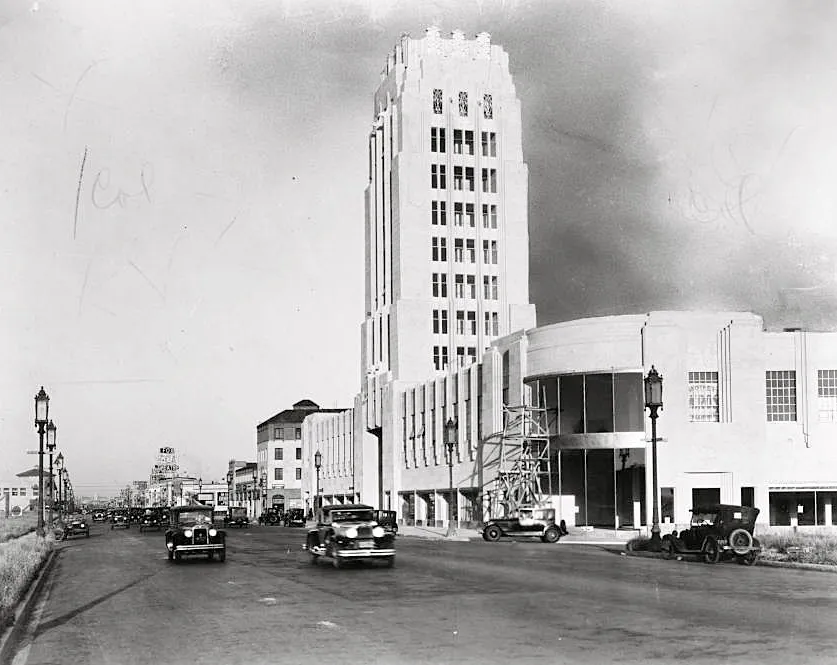 There were several other locations.
Historical Notes

Silverwood's was founded in 1894 by Francis Bernard ("Daddy") Silverwood, Los Angeles clothier, merchant, and businessman, originally from Canada, near Lindsay, Ontario. The first store was located at 124 South Spring St. in Los Angeles, and soon moved to larger quarters at 221 South Spring St. The flagship store was established in 1904 at Sixth & Broadway in downtown Los Angeles.

Hartmarx, one of the nation's largest clothing manufacturers and retailers, bought the chain in 1941 and kept the name. The Silverwood's chain of clothing stores folded in the 1990s.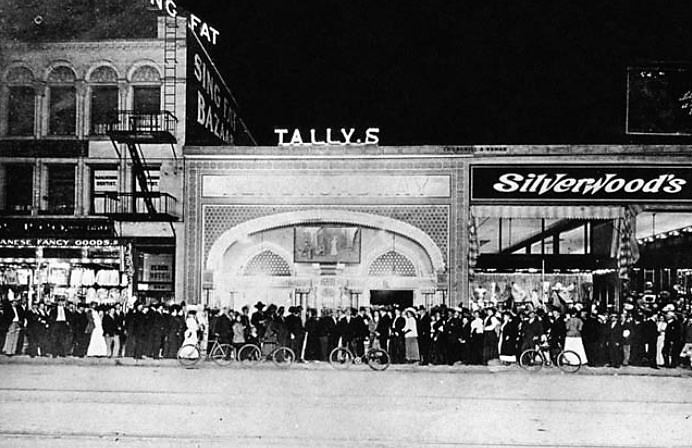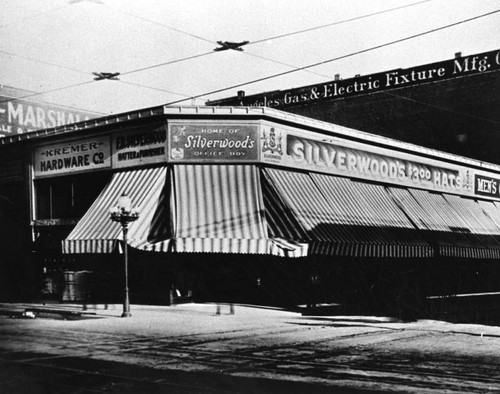 1920: (calling something a "Magnificent Pile" nowadays probably has a different meaning)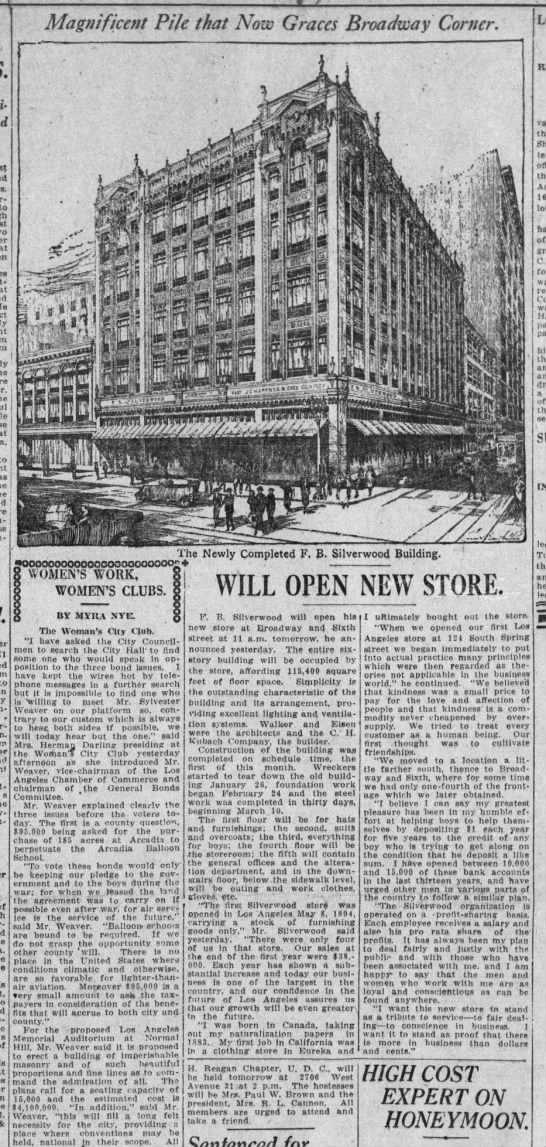 Downtown location circa 1936.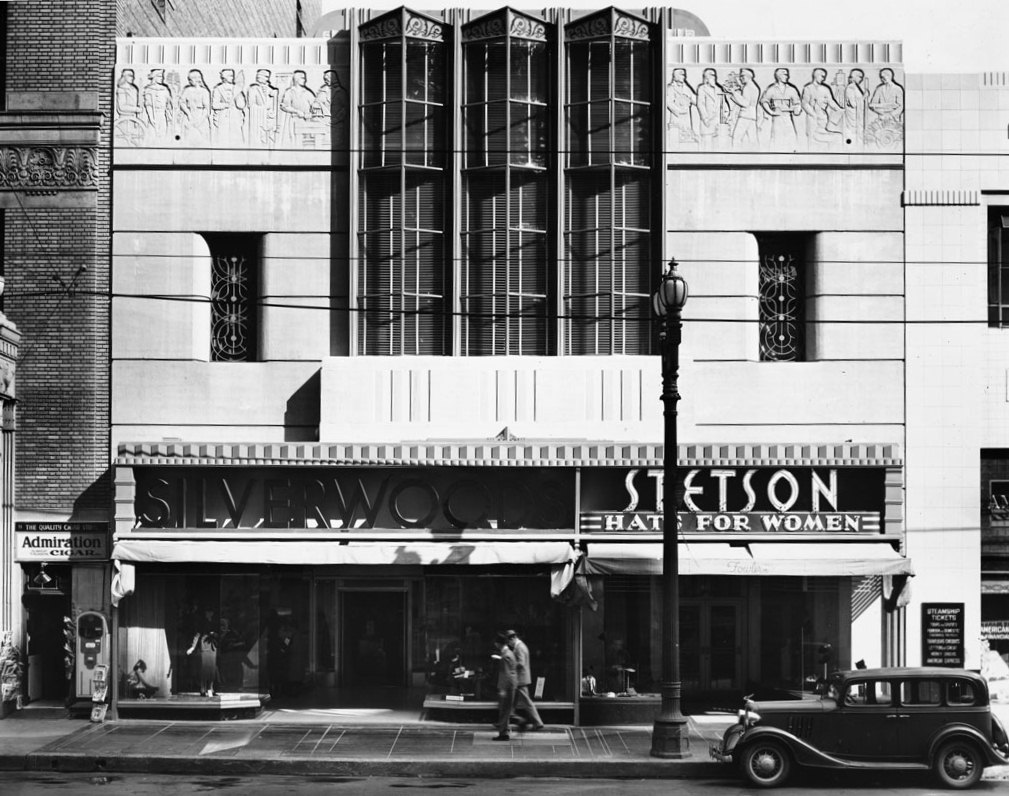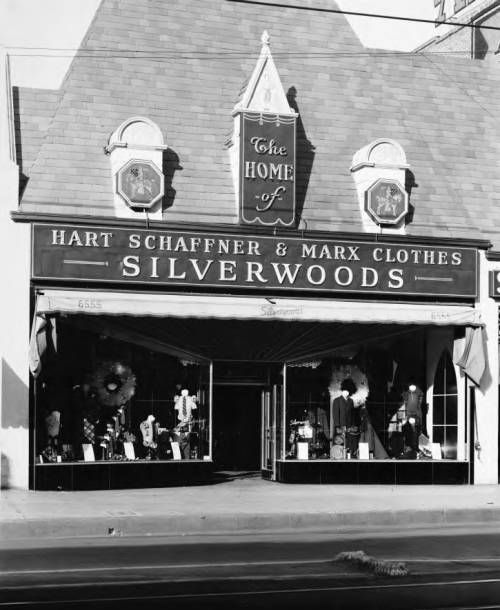 Modern times: