Hi Fedora.
Update* - The jacket has been sold and I can happily inform you that it stays in the Fedora Lounge Family.
Up for sale: The Real McCoy's Steinbeck, size 42. I purchased this jacket new from RMC London, I think it's from AW17. The jacket is in really good condition and It has been treated well; it's easy to tell from the pictures.
The Real McCoy's Steinveck is a 1930's style sports jacket based on a vintage piece. Back then most sports jackets featured a closed end type zipper. For usability purposes, they soon change to separable ended zippers which we are more familiar with today.
Made using the best quality Horsehide and Vegetable tanned, the collar also has periodically correct stitching to reflect the iconic character of the jacket from the Great Depression era. The jacket is complete with zipped chest pocket, two slit pockets and adjustable cinch's on the back.
Please note: There's one stitch that has sprung loose in the shoulder area. I have been adviced by Real McCoy's (and a well reputed tailor/cobbler in Sthlm) to wear it as it is, since this doesn't effect the construction (still worth mentioning).
Now? Some pictures: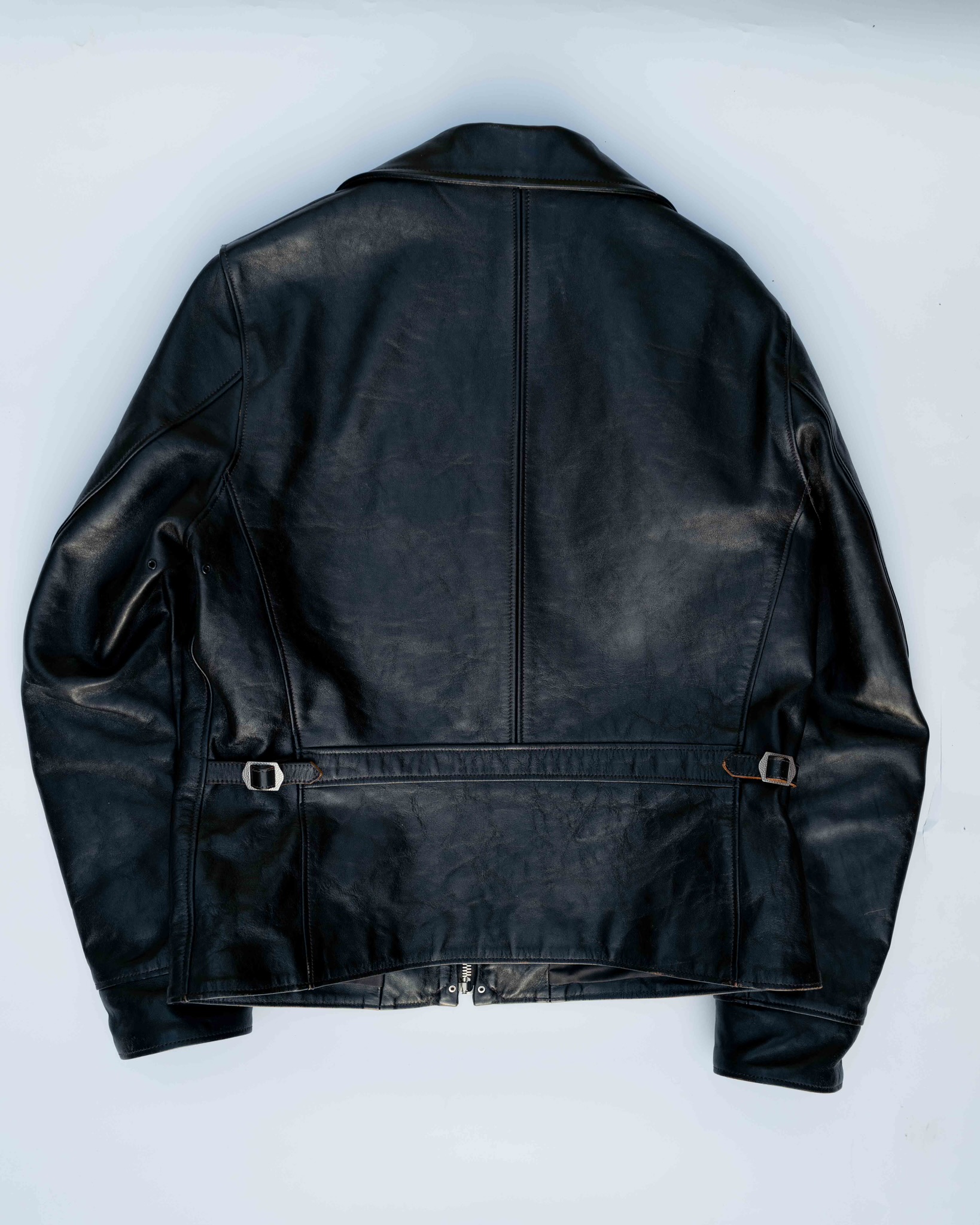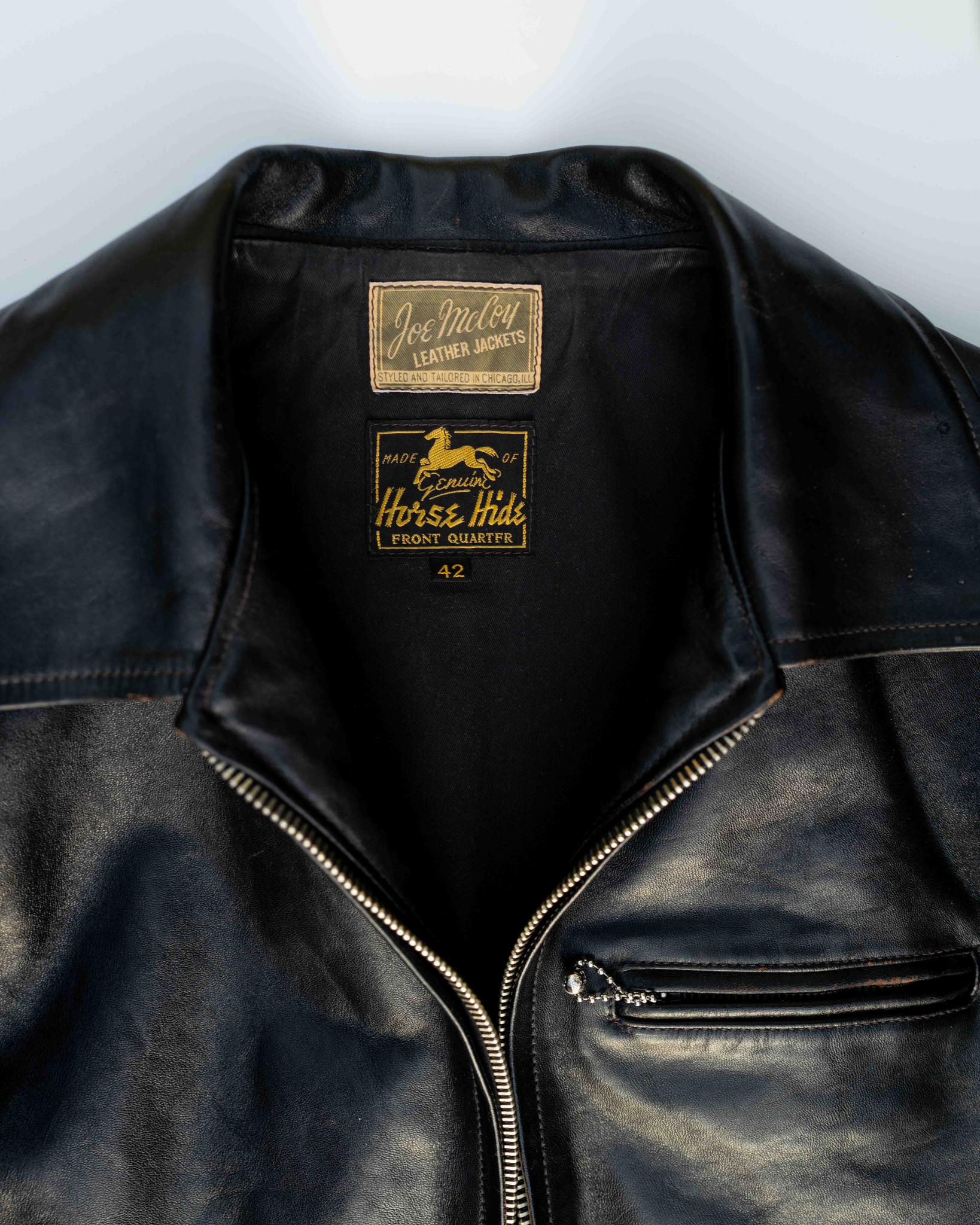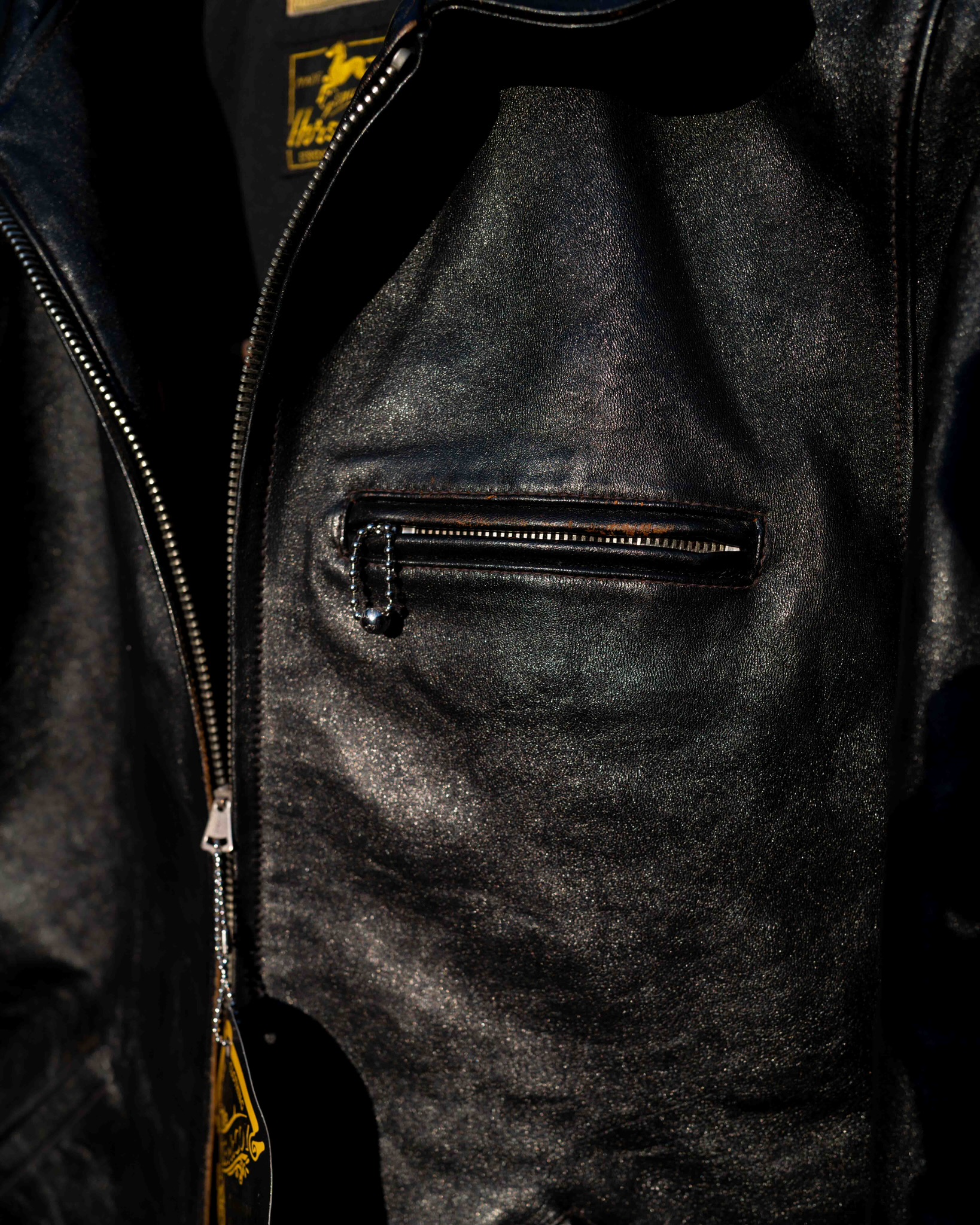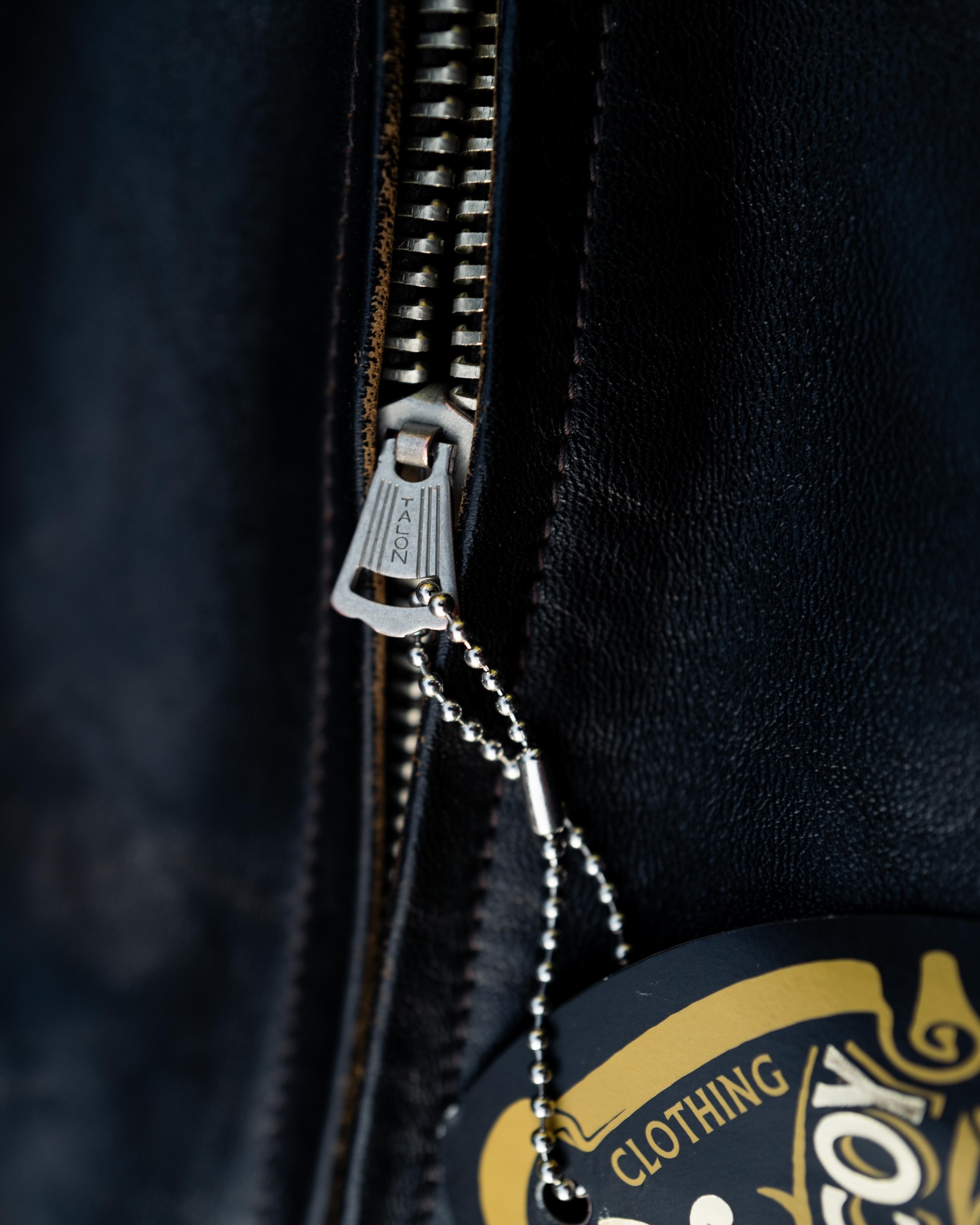 SPECIFICATION
• Size 42 (fits true to size)
• 100% Leather
• Polish Horsehide (FQHH)
• 100% Cotton Lining
• 1930's talon front zippers
• Made in Japan
MEASUREMENTS
• Chest - 21,5 inch (55 cm)
• Sleeve - 25 inch (63 cm)
• Lenght - 25 inch (63,5 cm)
• Shoulders - 18,5 inch (47 cm)
Asking price: $1300 (shipping included).
This model is no longer in production and todays equal jacket (Model: Mobster) retails at 2075 GBP/$2600.
Price includes shipping worldwide shipping and I will ship within 24 h after closed deal. Please hit me up with a DM if you have any questions; I will be more than happy to guide you for a correct fit.
Best wishes
Christian
Last edited: