Just received a new Real McCoy's A-1, actual model MJ19102 in Seal Brown 051.
Size 44 which is too big for me. Tried on at home. Selling immediately.
This has a gorgeous soft Shinki Hikaku blackened teacore leather. With a wonderful smell.
So up for sale, new with tag.
Size 44
measured flat layed with soft band
Shoulder 52 cm or 20.5"
P2P 58 cm 22.75"
Arms straight to leather ending 62,5 cm, with wool ribbling 68,5 cm or 20.6"/23"
Length front w/o ribbling 62,5 cm with ribbling 69 cm or 24.6" / 27.1"
Length back to leather ending 62,5 cm with wool ribbling 68 cm or 24.6"/26.75"
This goes for 1700€ including shipping to Europe and UK plus 30€ to USA, fully insured (up to 2000€) and premium with DHL. Shipped from Germany, EU.
I sold here a jacket to the US, boots to Canada and through eBay lots of items worldwide.
Payment via PayPal F&F or Wise. To known members also PayPal G&S +3,5%.
I pack carefully and ship only fully secured via DHL.
Sold out everywhere. Your chance to get a new 44 within Europe.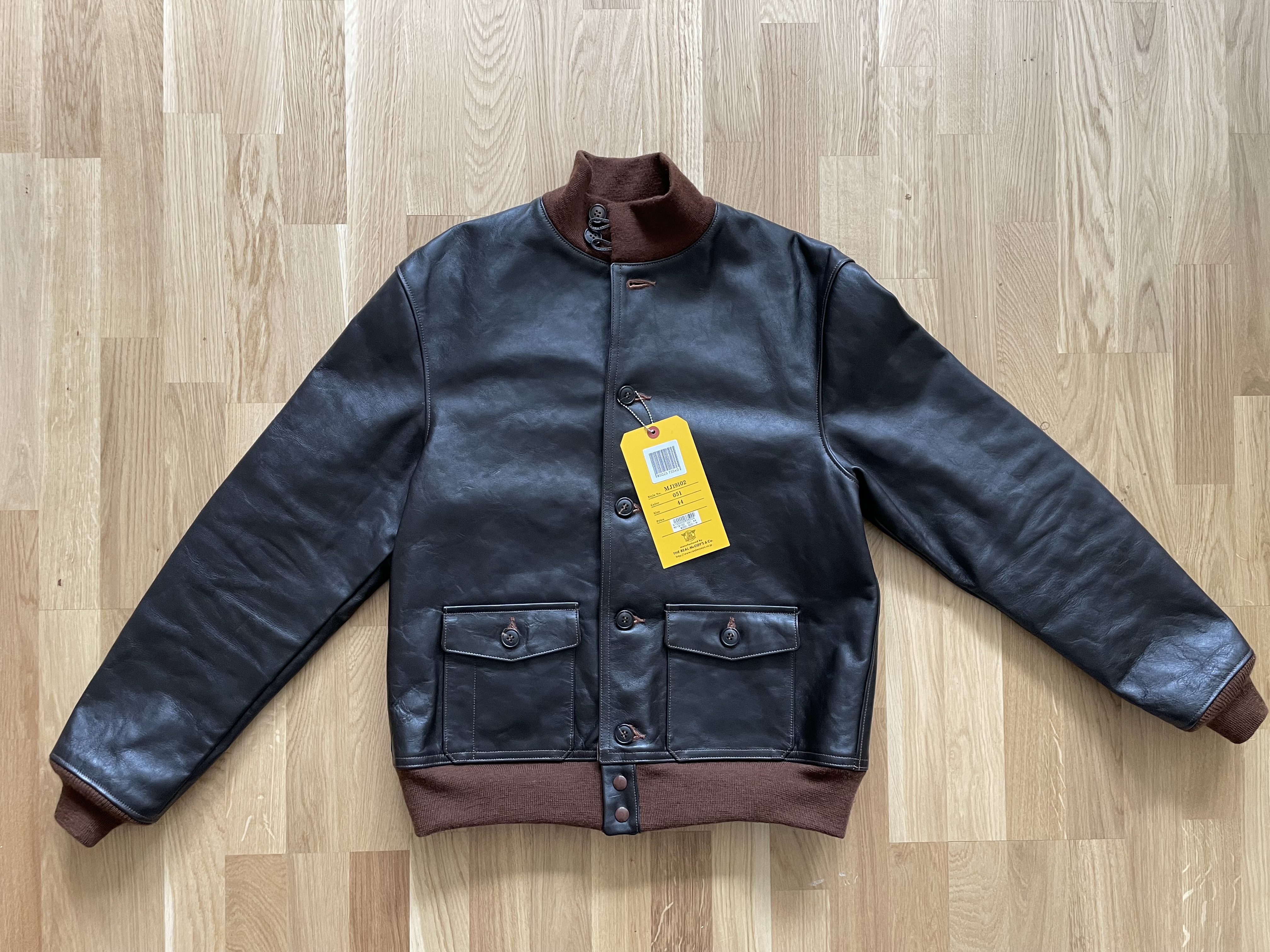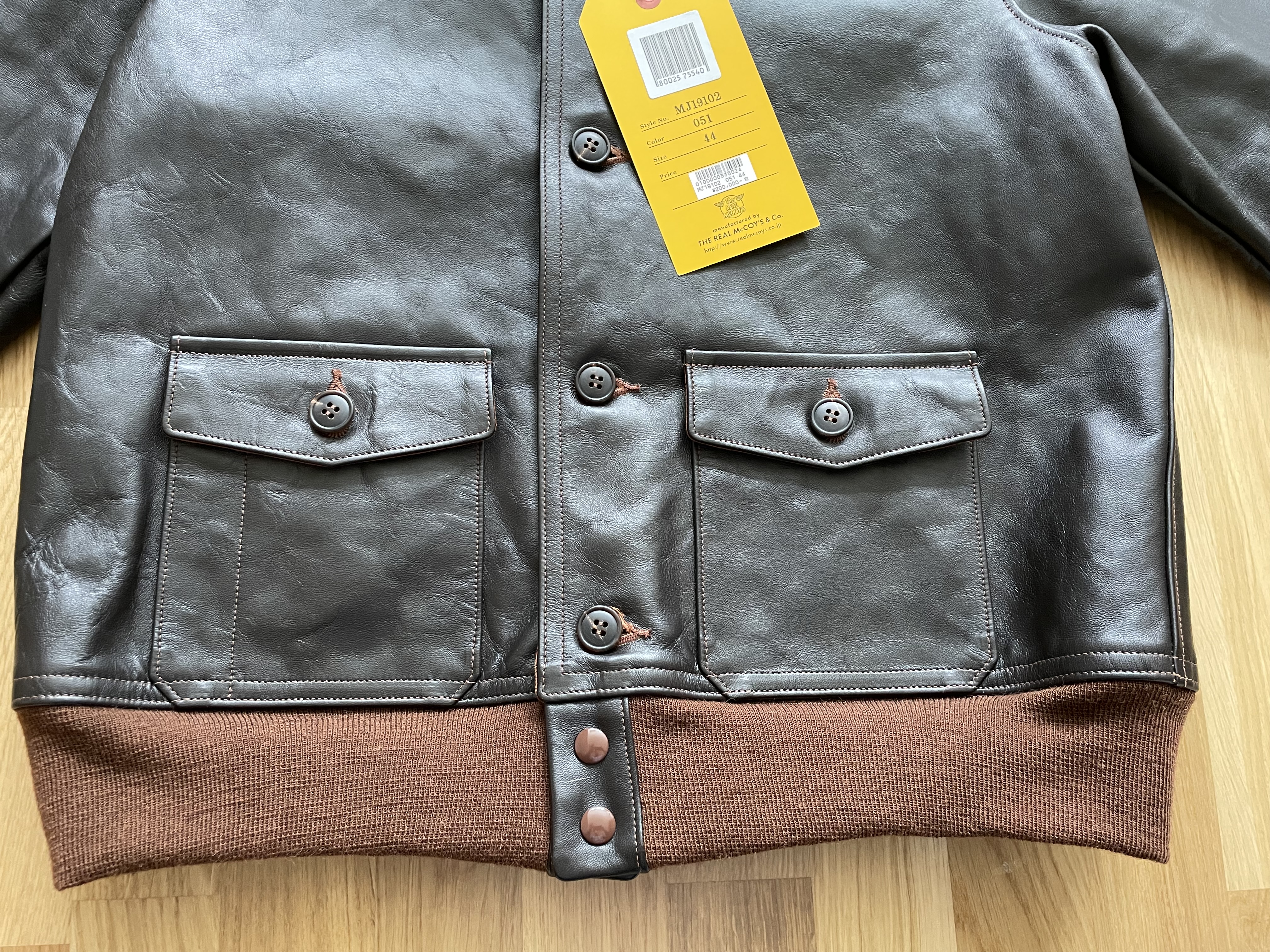 Last edited: