Hello everyone. I'm a long time lurker, first time poster. What prompted me to finally emerge from the shadows was the arrival of a new jacket. In early/mid October, I decided to finally get a Thedi Phenix, which I had been eyeing for some time. After starting the process of a custom piece through Thurston Bros., the time to narrow down specifics soon arrived. My biggest issue was deciding on a color. Everything I'd seen to date looked fantastic, especially the washed cuoio buffalo. I was hesitant to get the washed cuoio, however, as I already have a Vanson in almost the same color. I was thoroughly undecided until I came across
HoosierDaddy's Thedi in washed gray buffalo
.
The Phenix I got is a standard size small but with extra length in the sleeves. I'm 6', 158 lbs., 38" chest and typically wear mediums in most clothing (sometimes smalls depending on what it is and how I want it to fit) but seem to frequently have trouble with sleeves being too short. The 8-10 weeks wait time turned into more like 16-18 weeks but well worth the wait. The fit is perfect everywhere except the shoulders could probably have been half an inch smaller. But, it's a very minor issue.
I had heard conflicting reports on the softness/pliability of the washed buffalo, from incredibly soft to stand-up-on-its-own hard. I'm delighted to say it's quite soft and incredibly comfortable right out of the box.
The color seems to shift between gray to muted brown depending upon the light. Carrie @ Thurston Bros. said they took some pictures themselves. I'm really curious to see how it looks in theirs.
A couple shots: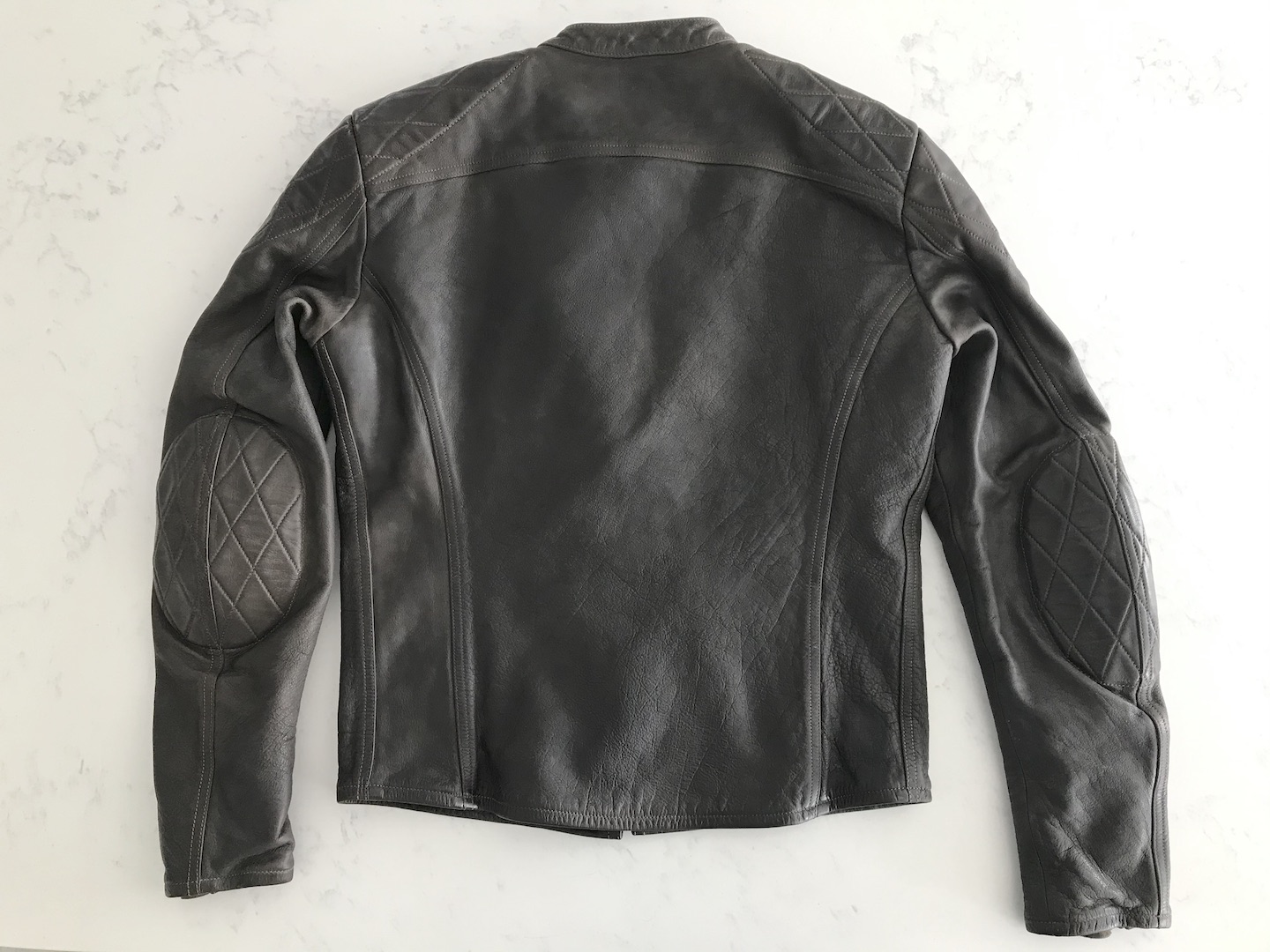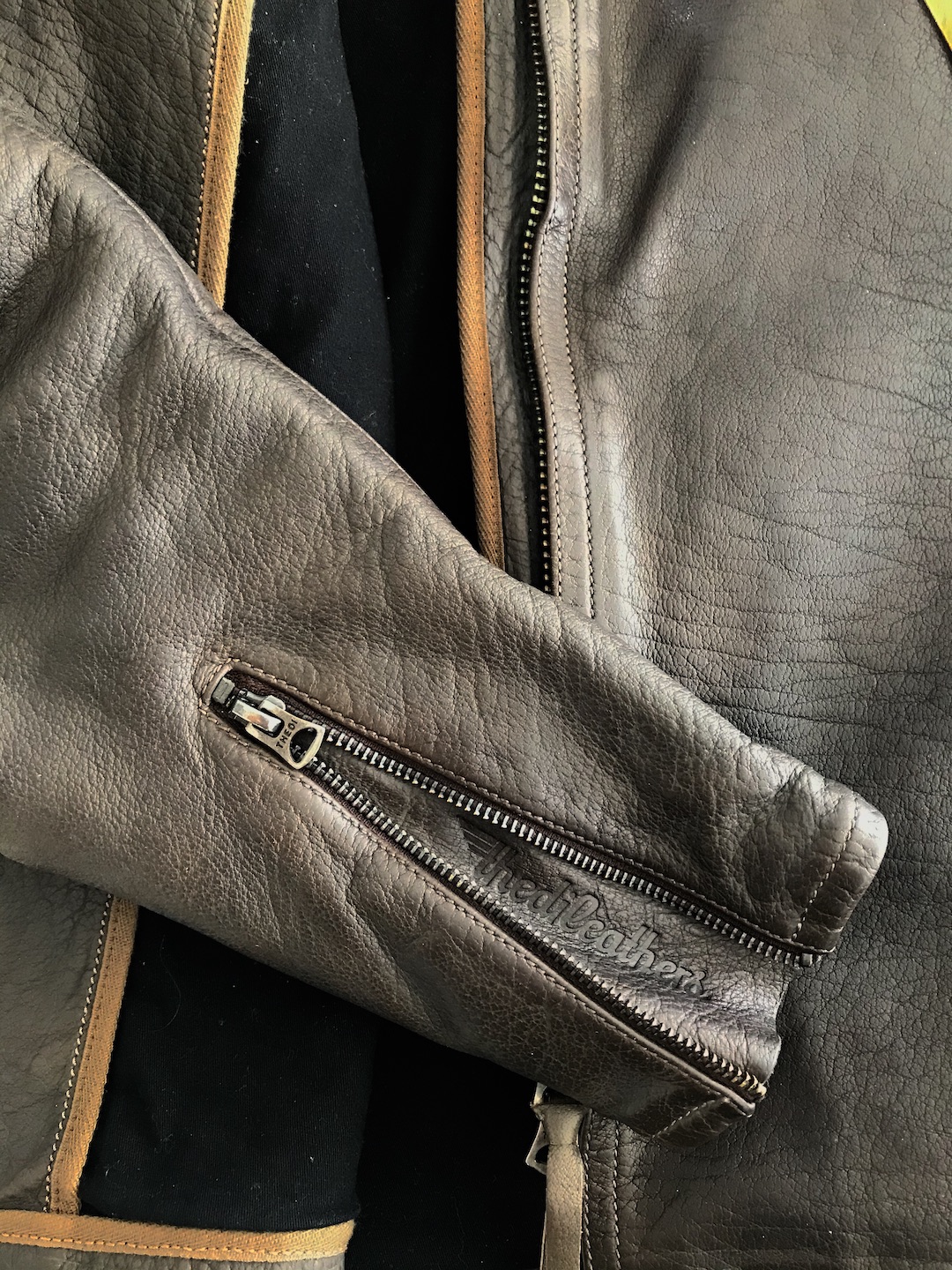 I'll try to get some shots of myself wearing it soon. Maybe I shouldn't even post this until I do but I just had to share! Hehe. And, of course, my thanks to HoosierDaddy for the inspiration, Thedi for the amazing jacket, and Thurston Bros. for the smooth ordering process.
The really horrible part is that even though I just got a brand spankin' new jacket, I'm already thinking about the next...